Kim Jones presented his Fall 2023 for Dior Men's behind Great Pyramid in Giza, Egypt on Saturday, December 3rd. Inspired by the Ancient Egypt, its skies and stars, the designer pays homage to Christian Dior's fascination with symbols and superstitions.
Celebrating the 75th anniversary of the house, the collection is a part of the continuum of past, present and future at Dior – with very much the future in mind.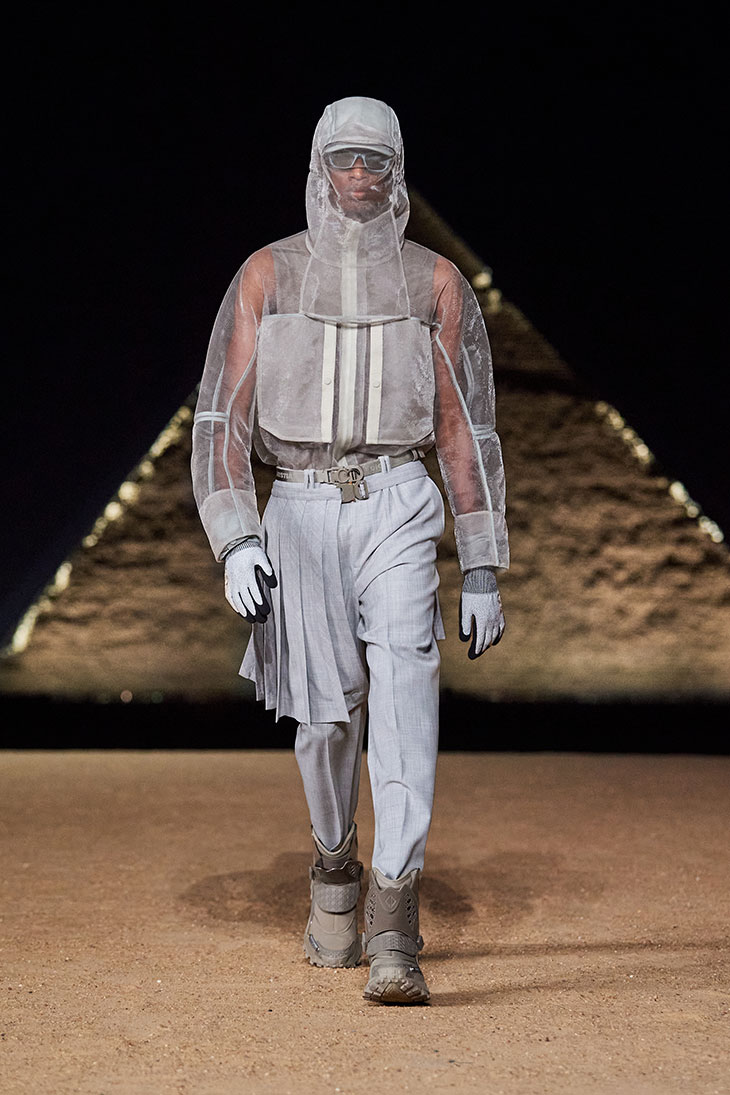 My interest in ancient Egypt is about the stars and the sky. It's that fascination with the ancient world and the parallels with what we look at today; what we inherited from them and what we are still learning from the past. It links to Christian Dior in that sense and by way of his fascination with symbols and superstitions that recur throughout his life and work, one of which is the star. In both the collection and the show there is an idea of 'guided by the stars' and what that can entail in many ways. It's about how the past shapes the future or an idea of the future from the past.
– Kim Jones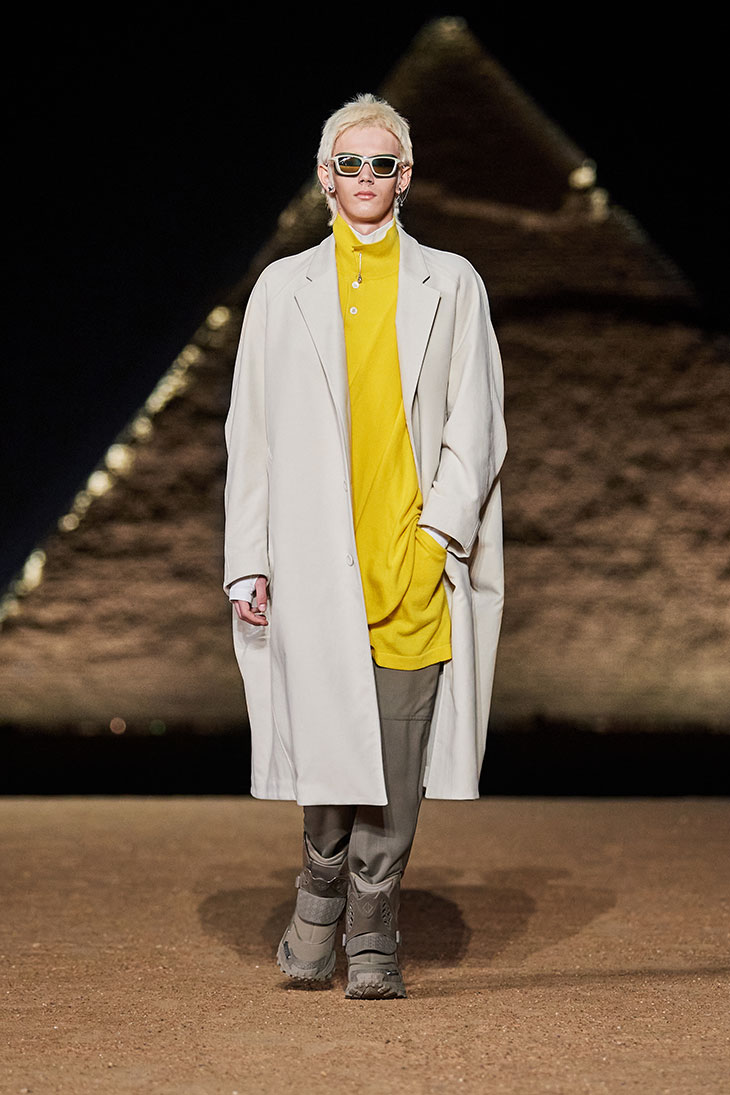 The color palette is inspired by the desert (from sunrise to sunset), featuring the hues of gray and biege, with hints of yellow and fiery orange. The engineered prints of stars and galaxies are made possible thanks to the NASA space telescopes.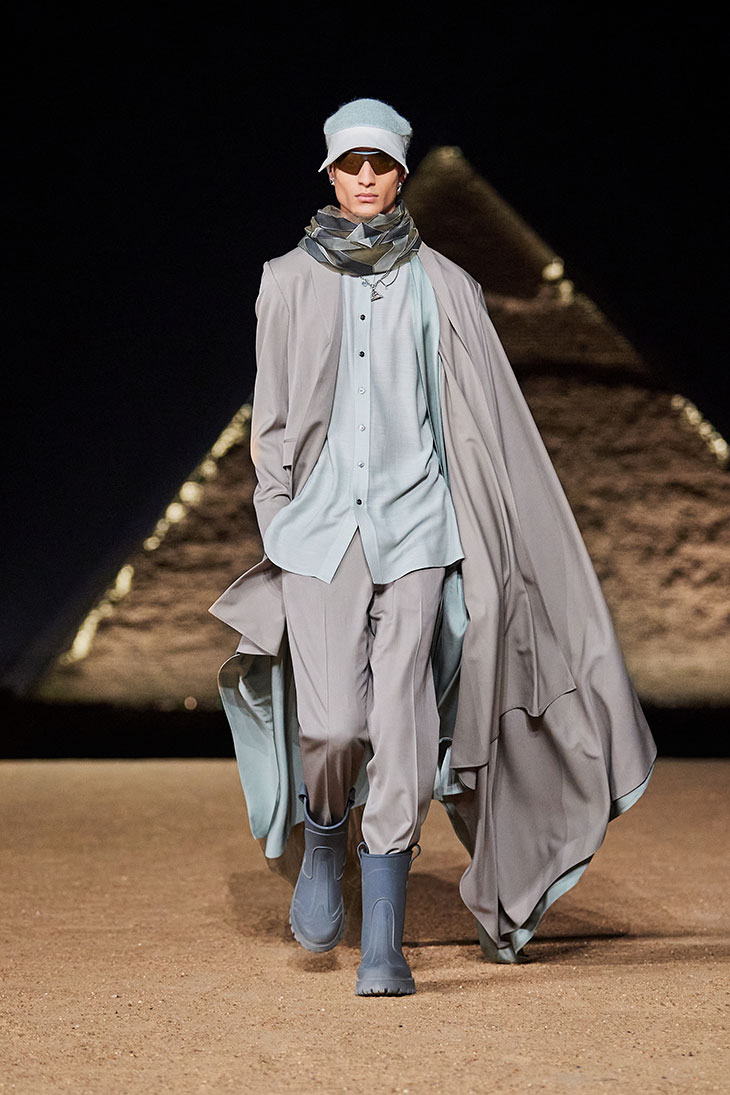 The collection absorbs the lessons of the past and applies them to the present and future: metamorphosing the feminine to the masculine in tailoring; uniting couture finishings with technical practicalities in outerwear; archival embroideries take on a notion of futuristic armory; leather goods reinterpret luxury into a new, organic utility; footwear flirts with futurism, but not without a grounding in traditional savoir-faire united with excellence in contemporary, technical know-how. In short, extravagance is achieved with an easeful, pragmatic elegance. – from Dior.