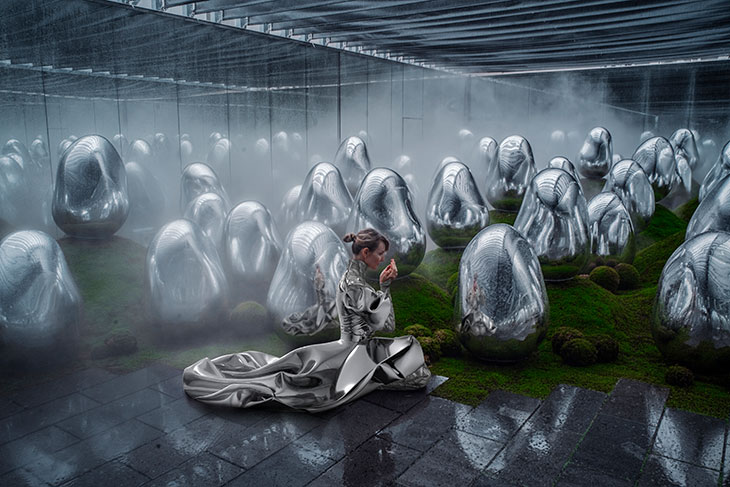 DRESSX founders Daria Shapovalova and Natalia Modenova in their conversation with DSCENE Fashion Director Katarina Doric share a clear goal – their objective is to digitally dress a billion people. Shapovalova and Modenova know there is a long road ahead yet they believe in growing the space for the fashion industry within the newly formed NFT world.
The founders of DRESSX talk to Katarina about what exactly is DRESSX but also discuss metaclosets, enabling metafashion for video calls and CO2.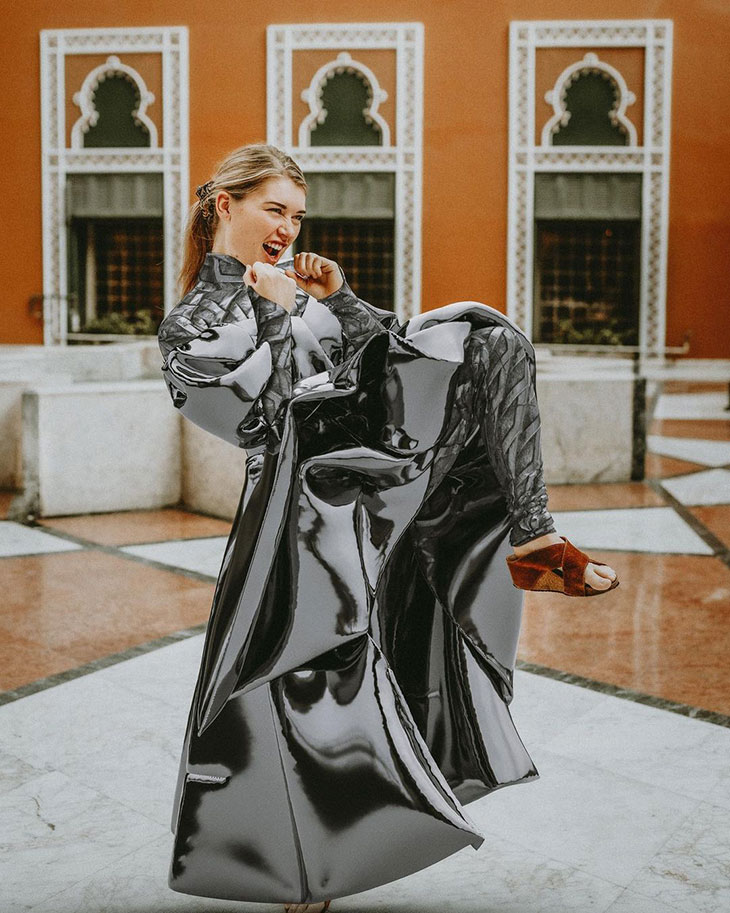 How did your journey with NFTs begin?
Natalia Modenova: When launching DRESSX in the summer of 2020, we were choosing our path: secure and transparent distribution of digital fashion assets on-chain as NFTs or user-friendly and easy-to-use e-commerce experience for the customers and the first adopters of digital fashion. As our goal is to digitally dress a billion people, we selected the user-friendly route with the plan to launch on-chain distribution along the way. The rapid growth of the interest in the NFTs at the end of 2020 and the beginning of 2021 speeded up this evolution. We've done multiple drops and partnerships in the NFT space, including those with Crypto.com, Foundation, Engine, Binance, Counter-Strike, Atari, The Fabricant, Balmain, and many others in 2021. Now we are ready to open the nft.dressx.com, the ultimate destination for discovering, buying, re-selling, and—most importantly—wearing the NFTs. A dressing feature for the photos and AR will be available for every item, and more wearable use cases will be announced.
Digital assets were in place in gaming for a while, but the game is actually changing, and we have already become "the avatars of ourselves" on multiple social media channels, messaging, and streaming services. Digital fashion is designed to dress our digital selves, and our digital selves get more and more freedom to live and explore the Metaverse.
As traceability and provenance are key for high fashion, implementing NFTs and blockchain in digital fashion will definitely add value.
Daria Shapovalova: After 15 years in the traditional fashion industry, we realized that we wanted to contribute to its significant shift to a more sustainable, affordable, and digital future. Barclays Bank research has shown that customers in some developed countries buy new clothes to make a picture for their social media only to return them later. While we genuinely share the beauty and excitement that physical fashion creates, we believe that technology can become a solution to producing less, enhancing creativity, and solving the numerous problems that traditional fashion has been facilitating over the years. Metafashion and NFTs create a great opportunity for the industry to get to the next level and open new possibilities, create new markets, and integrate with a digital creative economy.
View this post on Instagram
What is DRESSX?
Daria Shapovalova: We see DRESSX as a Metacloset—an ultimate destination for both consumers and digital and traditional fashion brands to enter the Metaverse. DRESSX not only sells virtual clothing but also offers a whole spectrum of services. Starting from digitizing physical collections or creating digital clothes from scratch to adding another layer (utility) to fashion NFTs, allowing collectors to wear those in augmented reality through the DRESSX app.
Natalia Modenova: Our big aim is to provide an endless digital closet for every person in the world for their digital presence, with no boundaries to express themselves creatively. It is the same with the creators—3D and fashion designers; we want to empower talents and provide them with a safe place to create and grow professionally.
NFT is already changing creativity. How are NFTs contributing to the new digital fashion landscape?
Natalia Modenova: Crypto fashion places the highest value on the exclusivity of the artworks, creating excitement based on scarcity, appreciating the value of uniqueness, facilitating collaboration, and building like-minded communities. Distribution as an NFT opens up the new market of digital fashion luxury. Moreover, it brings the new monetization model to the market. In perpetuity, fashion has never rewarded the original creative directors for the heritage they've developed. The crypto economy, meta economy, and distribution through the NFTs is the new business model.
Daria Shapovalova: While digital fashion itself has revolutionized the industry by bringing more power to the actual fashion creators, NFTs provide even more control and make the industry fairer to the artists by disregarding their social or financial statuses.
Do you foresee the crossover between the world of fashion and NFTs becoming an essential platform for creativity?
Natalia Modenova: We believe that in the future, every fashion brand—luxury, haute couture, streetwear…everyone—will own a digital fashion line. The same way high-fashion luxury brands have perfumes or accessories. With a difference in the physical item price point yet high precision, digital fashion will become a new way for customers to enter the high fashion world. They will discover a new way to shop luxury, reduce their environmental footprint, and experience the same excitement from wearing designer pieces in digital. NFTs will add yet another layer, providing a sense of belonging, scarcity effect, and a luxury feel, which would not be otherwise achieved in the digital world.
NFTs are an addition to the fashion industry as a whole, not an alternative. NFTs provide a new layer to the industry, not substituting but maximizing its opportunities, solving some of its issues, and opening up the new realms for self-expression and creativity. NFTs could be compared to luxury or high fashion due to the exclusivity and uniqueness of the NFT assets.
You kind of revolutionized the field—your NFTs can be worn in real-time, with no need to create digital avatars. Do you think that helped your success?
Natalia Modenova: We have not yet seen personal avatars designed on a level high enough to make people use them at a scale. Digital clothes, however, were designed to dress our digital selves—disregarding the nature of the digital self we are talking about. We think that instant AR try-on of the NFTs provides a valuable utility to the NFT wearables, enabling the owners to actually use the artworks, see what they own, and utilize it for their social or meta needs. Of course, our library is ready to go to a different 3D world as soon as the user is ready to dress up their avatars. DRESSX clothing is available on VR in Oculus, Decentraland, and more to come. Metacloset from DRESSX is ready to go in any part of the Metaverse.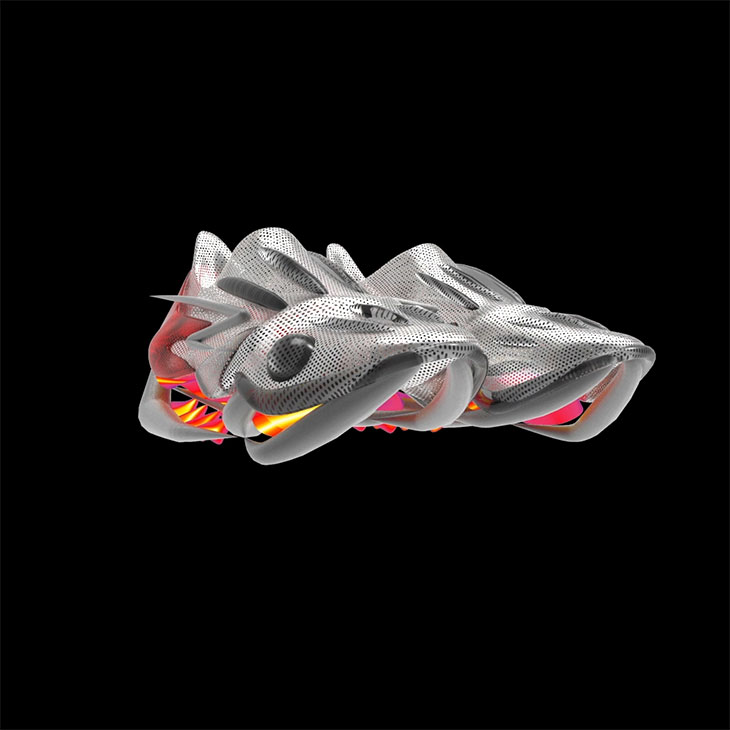 Is NFT an alternative to fast fashion?
Daria Shapovalova: We would rather say that NFTs are an addition to the fashion industry as a whole, not an alternative. NFTs provide a new layer to the industry, not substituting but maximizing its opportunities, solving some of its issues, and opening up the new realms for self-expression and creativity. NFTs could be compared to luxury or high fashion due to the exclusivity and uniqueness of the NFT assets.
What are the advantages and disadvantages?
Natalia Modenova: With all the advantages blockchain technology brings to the table, NFTs are often associated with high CO2 usage. At DRESSX, we have a dedicated sustainability team working on optimizing this side of the NFT assets creation. We are proud to establish the blueprint for bringing blockchain to the digital fashion space sustainably at our upcoming NFT marketplace, released at the beginning of 2022.
This year our bi-annual Fashion Tech Summit is dedicated to the topic of NFTs, getting the industry leaders to share their opinions on the matter, and we will soon publish our new sustainability report focused on the topics of NFT use in digital fashion.
Do we still need real clothes?
Daria Shapovalova: While we keep saying that Metafashion will define the future of the industry, we also understand that digital fashion will never completely substitute physical clothing—at least not in this iteration of the world's order. While we have physical lives, we will need physical clothes. At DRESSX, we aim to replace at least 1% of the traditional physical goods (150 billion items of clothes are produced every year) with the digital alternative for consumers buying clothing for content creation or their online presence, like calls and online conferences.
Real-life or Metaverse?
Daria Shapovalova: There is no need to choose between real life and the Metaverse. Metaverse is everything. The term is mainly used to describe digital worlds. In this manner, we can say that at DRESSX, we create a digital closet for life in the Metaverse. I see Metaverse as the intersection of online worlds that coexist with the offline world and creates new realities for us to live in, create and develop.
Natalia Modenova: Metaverse is where we all live and interact—everything we see on our black mirror screens is what people see wearing VR sets. It's kids hanging out in cyberpunk, attending concerts in Fortnite, and buying bags in Roblox. It's social media, our daily video calls and snaps sent to friends. And at the same time, it's our everyday life too.
What do you wear for a zoom call?
Natalia Modenova: Actually, enabling Metafashion to be worn on video calls is the next feature we will release at DRESSX. While this utility is not yet available on the market, we are already testing this feature within the team. We have received a lot of exciting feedback from our friends and stakeholders. Just recently, DRESSX has become the first-ever platform to bring the AR wearable NFTs to a live broadcast TV with Yahoo! Finance, once again setting a bar high for the whole industry.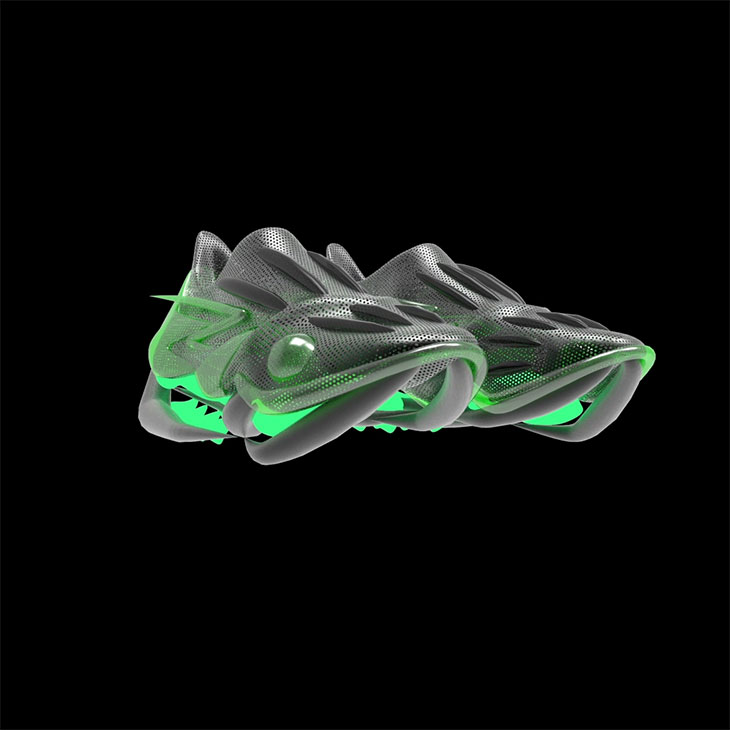 What's your favorite piece at DRESSX?
Daria Shapovalova: It's like choosing my favorite child! I just can't. But overall, there are several best performing categories of clothing at DRESSX: simple, everyday Metalooks, like digital t-shirts and sweatshirts from the DRESSX in-house art collections, and more high-fashion digital couture looks that couldn't exist outside the virtual world. While some people use digital clothing simply to experiment with their looks or enhance their old pictures, others use it as an opportunity to be the people they have always dreamed of being—whether this would mean wearing brighter outfits, completely changing their style, expressing themselves through high fashion, etc. Digital fashion doesn't have any limits, which is why it is an excellent tool for exploring oneself and one's own personality easily and safely.
Natalia Modenova: With DRESSX, we aim to give equal opportunities to creators around the globe to showcase their designs and make their creative voices heard in the industry. While we have our own vision for digital fashion with more complicated and bold 3D assets exceeding the boundaries of the physical reality, we are trying to keep a fair balance featuring different styles and aesthetics, celebrating creativity, and building a diverse community of fashion creators of the future.
Where do you see NFTs and digital ownership going in the future?
Daria Shapovalova: Today, our audience primarily comes from Instagram and other content platforms, like TikTok and Twitter. But there is also gaming, video calls, XR (augmented and virtual reality), and other new domains that are growing fast. In the nearest future, digital fashion will become available for wearing, gifting, and trading on many more social occasions. Not completely replacing physical clothing but definitely becoming an integral part of our fashion universes. It is already taking a certain market share of the future's creative and digital economies.
Originally published in DSCENE "Unfiltered" Issue.