GOAT Group, the global platform for authentic sneakers, apparel and accessories, has released the first Annual Alias Seller Report, that utilizes in-house data and metrics from GOAT Group's platforms, to show a snapshot of 2022's global sneaker trends.
DSCENE team bring you the part of the report through 3 categories, including Fastest Growing Sneaker Brands, Most Popular Sneaker Colors and Sneakers With The Best Profit Margins. Read below to find out what are the most profitable models of 2022.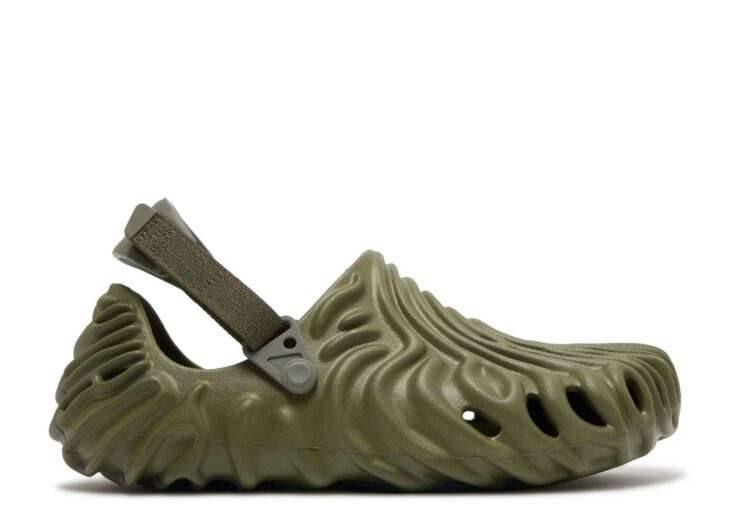 Fastest Growing Sneaker Brands
According to the stats, French sportswear brand Hoka is the fastest growing sneaker brand in 2022, followed by Salomon, Crocs, Puma, New Balance and Rick Owens.
Hoka (+361% in sales YoY)
Founded in 2009, by former Salomon employees, Nicolas Mermoud and Jean-Luc Diard, Hoka is named after Māori language phrase "fly over the earth". Thanks to its enhanced cushion and inherent stability, it quickly gained popularity among ultramarathon runners. In 2013 the brand was purchased by Deckers Brands (UGG, Teva). Its low weight-to-cushion ratio and midsole and outsole geometry, helped the brand gain +361% in sales this year.
Salomon (+236% in sales YoY)
French sports equipment brand Salomon, founded in 1947, was originally producing ski edges, but quickly evolved to the global outdoor sports brand. Today, it produces products for trail running, hiking, climbing, adventure racing, skiing, and snowboarding, and this year it had +236% in sales, making the second fastest growing brand on the market.
Crocs (+188% in sales YoY)
American footwear company, popular for its comfy foam clog, Crocs was purchased this February by the Italian shoe company HEYDUDE for $2.3 billion. Founded in 2001 as a boat shoe, it has sold 300 million pairs since and has collaborated with numerous brands such as Balenciaga and Christopher Kane, which made it the third fastest growing shoe brand with +188% in sales this year.
Puma (+125% in sales YoY)
One of the top athletic shoe brands with Adidas and Nike, German sportswear brand continues to break its own records in 2022, with Puma sneakers marking the +125% increase in sales. The brand has also scored the top position in the Business of Fashion's Sustainability Index 2022.
New Balance (+115% in sales YoY)
New Balance sneakers have stepped up its game in 2022. According to the reports from online sneaker retailers such as GOAT, and Flight Club,  it takes the fifth position among the the fastest-growing sneaker brands in 2022.
Rick Owens (+74% in sales YoY)
The only brand from the luxury category in the top five is Rick Owens. With his highly successful collaborative project with adidas, it is no surprise that American designer has taken the sixth position among the most popular sneaker brands, with +74% in sales.
Most Popular Sneaker Colors
Regarding the sneaker colors this year, the top selling positions go to gray, black and red hues. It is a surprise that white is not on this list, but it was replaced by red.
Grey sneaker (+45% in sales YoY)
Easy to pair with any color code, while it is not monotonous as black and red, gray takes the first position on the most selling sneaker colors this year with +45% in sales.
Black sneakers (+22% in sales YoY)
Besides white, one of the all time classics among sneaker colors is black. Versatile and easy to combine, it can be worn with almost any outfit out there, from sporty to formal. This year it takes the second position with +22% in sales.
Red sneakers (+22% in sales YoY)
The biggest surprise on this list is definitely the presence of red sneakers among the most selling colors in 2022, with 22% in sales.
Sneakers with the Best Profit Margins
Yeezy Slides 'Bone' (+548% profit margin)
The Yeezy Slide 'Bone' was initially released in 2019, with a 2022 rerelease bringing back Yeezy's signature neutral colorway. With it's initial retail price of $55, it is now reselling for an average price of $357.
Retail price: $55
Avg resale price: $357
Sean Wotherspoon x Air Max 1/97 (+518% profit margin)
Inspired by Sean Wotherspoon's love for vintage Nike, the model was initially released 2018 for a retail price of $160. The shoe is popular for its unique colorful corduroy upper with frayed edges and now is reselling for an average price of $989.
Retail price: $160
Avg resale price: $989
Dunk Low GS 'Michigan State' (+495% profit margin)
A low-top version of the Michigan State Dunk from 2020, Dunk Low GS (Grade School) was originally made in honor of Michigan State University. Released in 2021 for an original retail price of $85, this year the model is reselling averagely for $506.
Retail price: $85
Avg resale price: $506
Dunk Low Retro 'Syracuse' (+490% profit margin)
Representing the University of Syracuse basketball team, the Nike Dunk Low "Syracuse" has returned this November. The price has quickly skyrocketed from $100 to the average resale price of $590.
Retail price: $100
Avg resale price: $590
Off-White x Dunk Low 'Pine Green' (+437% profit margin)
Paying homage to skate culture, the Nike Dunk Low Off-White Pine Green, derives from the Gorge Green colorway that debuted in 2003. Originally released for $170, the model is now reselling for a dizzying $913.
Retail price: $170
Avg resale price: $913
Yeezy Foam Runner 'MXT Moon Grey' (+423% profit margin)
One of the most popular Yeezy models, the Yeezy Foam RNNR MXT Moon Grey released in March of 2021 for $80, and now it's reselling for $419.
Retail price: $80
Avg resale price: $419