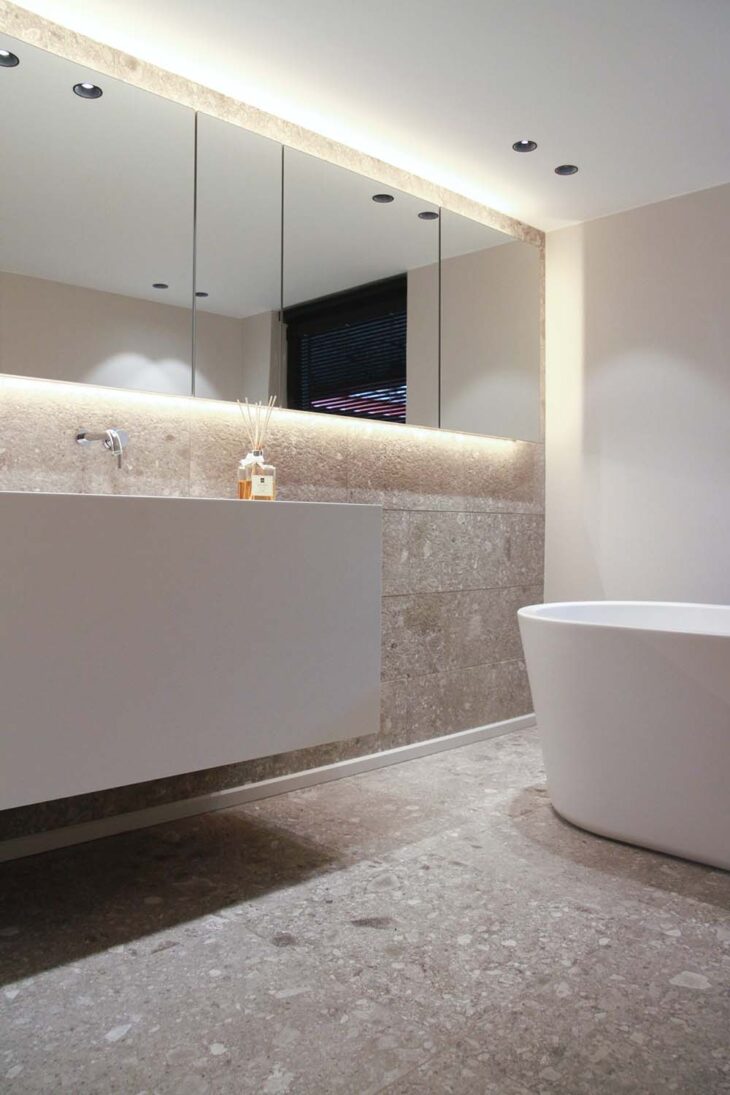 We all know that the bathroom is the haven of the house. We dive in there every day to get some quiet, peace, and certainly relaxation. Still, a room like this shouldn't just feel good, but look good as well. That's why we want to discuss a few bathroom design trends that will be all the rage in 2023.
After some challenging years due to supply chain problems and finding available workers for renovation, homeowners are finally now able to make alterations to their bathrooms. Regardless of whether you're completely changing your bathroom or simply want to spruce up the area, here are some design trends you have to know about.
Terrazzo flooring
Terrazzo is seeing a renaissance this year because it's hard to deny the fun factor with this eye-catching retro material. The chic, Italian vibe with Terrazzo in a lighter material really makes the floor pop and adds some gorgeous textures that feels unpredictable and a nice surprise with every visit.
Terrazzo can be somewhat overpowering if it extends past the ground and onto the walls, bathtub, sink, etc., but if it stays just on the floor, then you've got a bathroom enhancement that takes minimal effort.
Sinks with a pop of colour
Similarly to the tiles, one of the biggest trends this year is a sink moving away from pure white or matte black. Sinks in a shade of forest green, ocean blue, or sunset orange are all examples of colours that switch up design normalcy.
Colourful sinks are a particularly fun and adventurous idea to advance smaller bathrooms or powder rooms, as they produce a focal point that is impossible to ignore. There are constantly ways to add more style and substance with small bathrooms using concealed taps and wall-hung toilets, for instance, but a sink with colour will always create an instant spectacle.
Make your tiles bold and proud
Sometimes we realise that life is short and should be as fun as possible, so it feels like white bathroom tiles are on the out. Instead, colourful and bold tiles are rapidly becoming the go-to option for homeowners who want to express their personality and lead rather than follow.
Tiles around the sink or in the shower instantly generate a major focal point that guests to your home will never fail to mention. From bright colours to intricate patterns, choosing tiles with a bit of pizzazz will improve your bathroom instantaneously and adds some liveliness at the same time.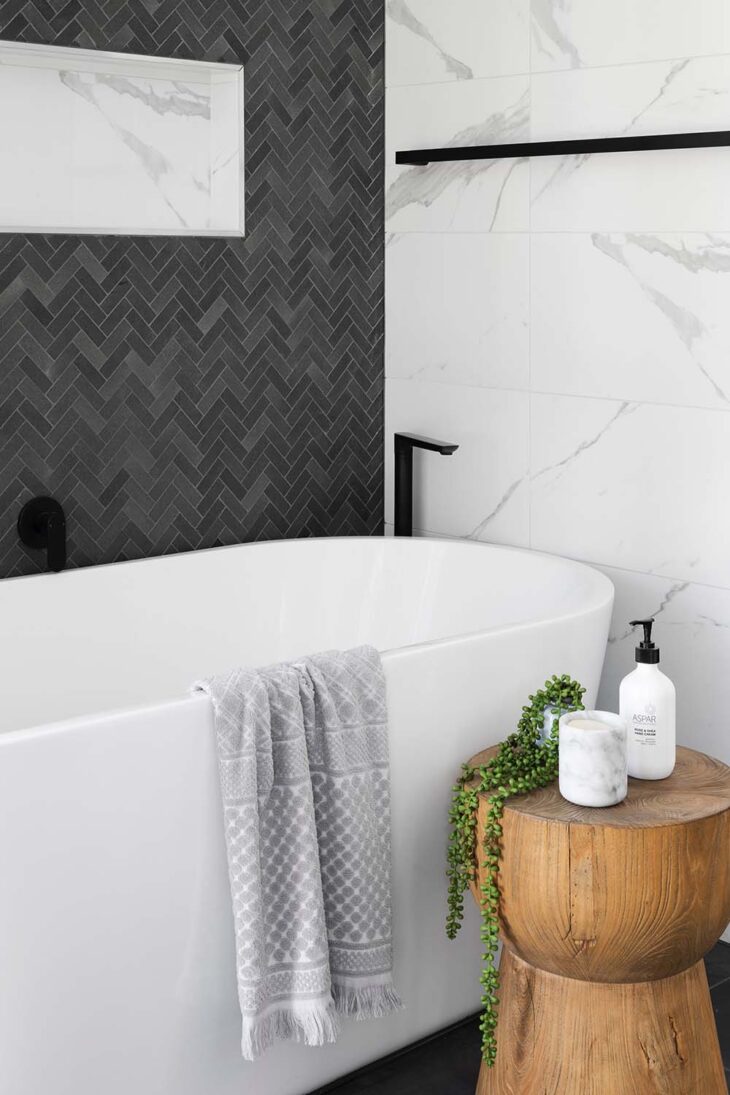 Take a look at yourself…
Every design expert has been talking non-stop about one must-have bathroom addition, and that's a circular mirror. There's something so unique about a mirror that moves away from the traditional square or rectangular shape.
Circular mirrors add an intriguing declaration upon arrival into the area, and if you add a gold trim around the edges, then your bathroom will be on another level. Think more about bathroom mirrors with these furniture ideas.
Statement wallpaper
It's becoming very fashionable to add one statement wall to the bathroom that is completely divergent from the rest of the three walls. This year, a jungle or rainforest wallpaper theme is incredibly popular, so make sure you jump on it faster than your neighbours to get there first.
There's something about a green wall full of leaves, trees, and wild animals that is so soothing and can transport us to a place that is vivid and wondrous. Especially when in the bath, it's beautiful to have a nature wall that contrasts brilliantly to tiled or painted walls in the bathroom. It doesn't always have to be nature-themed, so consider more wallpaper ideas for your living space.