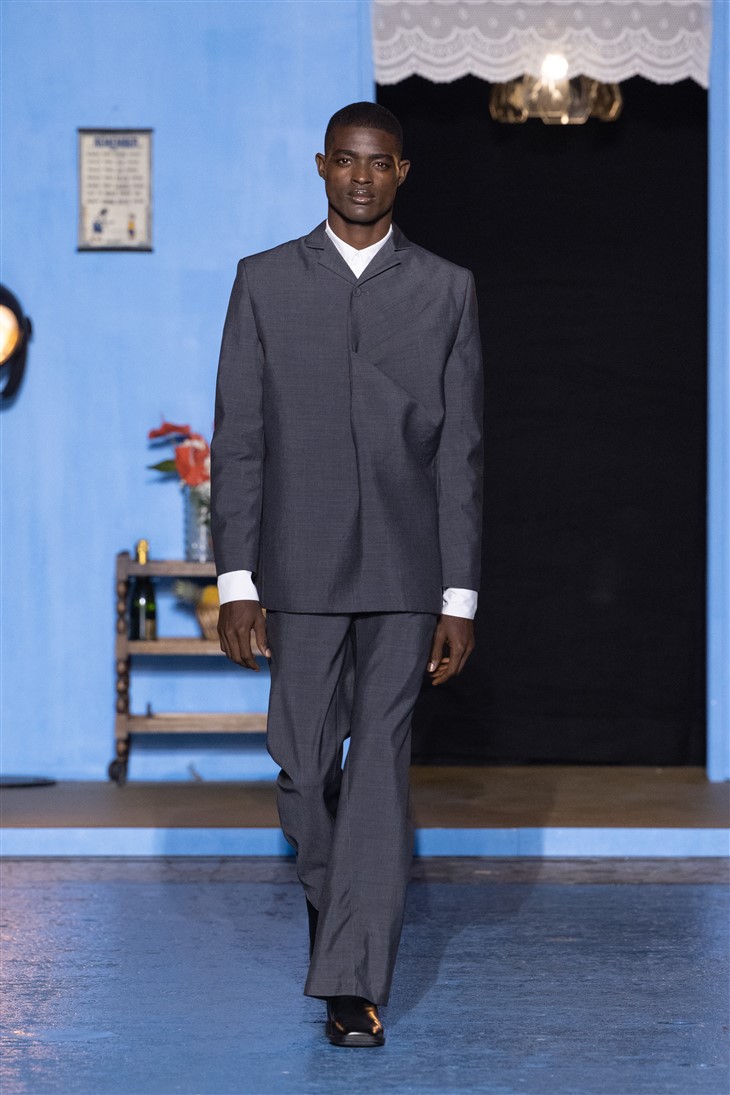 Fashion designer BIANCA SAUNDERS presented the Fall Winter 2023.24 Collection with a show held today at the ongoing Paris Fashion Week. For the Playwork collection, a parallel sensibility lies at the heart. A meditation on the discrepancies between a viewer's initial response to an object or space, and the plural perspectives that reveal themselves upon its animation, garments are envisioned as dynamic framing devices for their wearers. Central to this season's proposal is a continuation of Bianca's exploration of the malleability of perception – how first appearances give way to layered meanings and ways of seeing.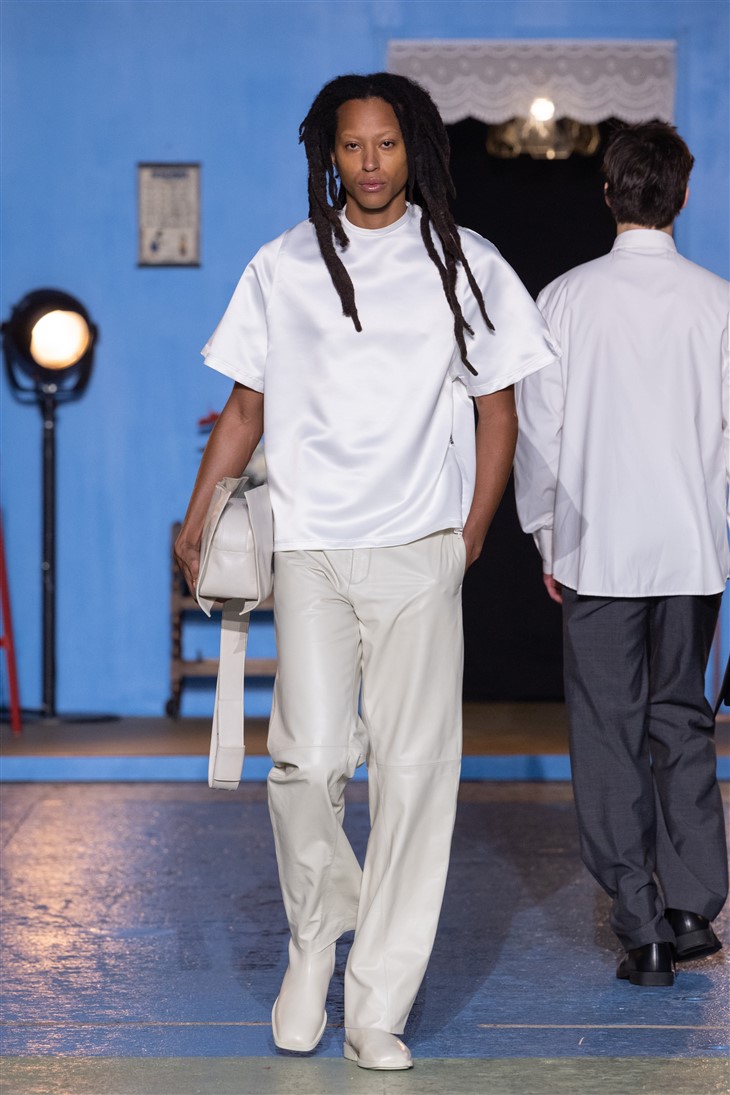 If you mention Oliver at Large to anyone raised in a Jamaican household, you'll likely be met with a knowing giggle. The brainchild of Oliver Samuels – the comedian and playwright better known as the island nation's 'King of Comedy' – the quick-witted sketch show is unanimously adored. As much as its genius lies in Oliver's pithy one-liners and slapstick expression, it also owes much to the humble settings where its outlandish scenarios play out – stripped-back set-up bars, bedrooms, corner shops. Though they may initially appear as off-key facsimiles of familiar places, the amplitude of Oliver's performance transforms them, tricking the eye into seeing a world far greater than what modest first impressions may imply. – from Bianca Saunders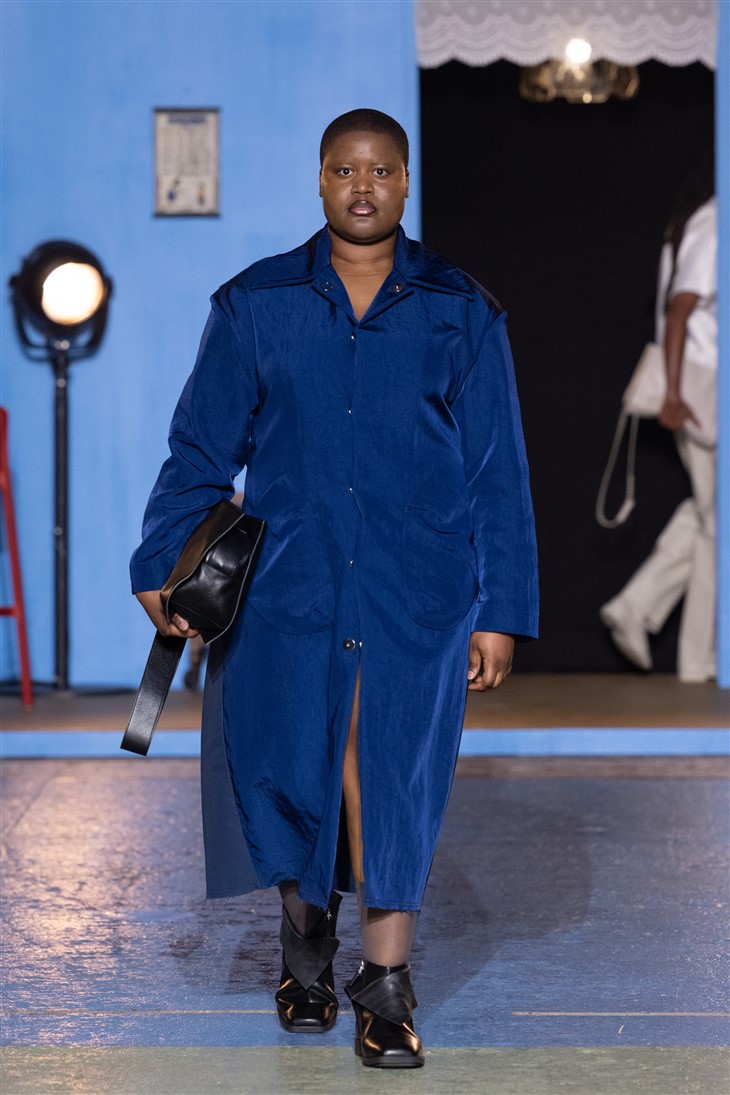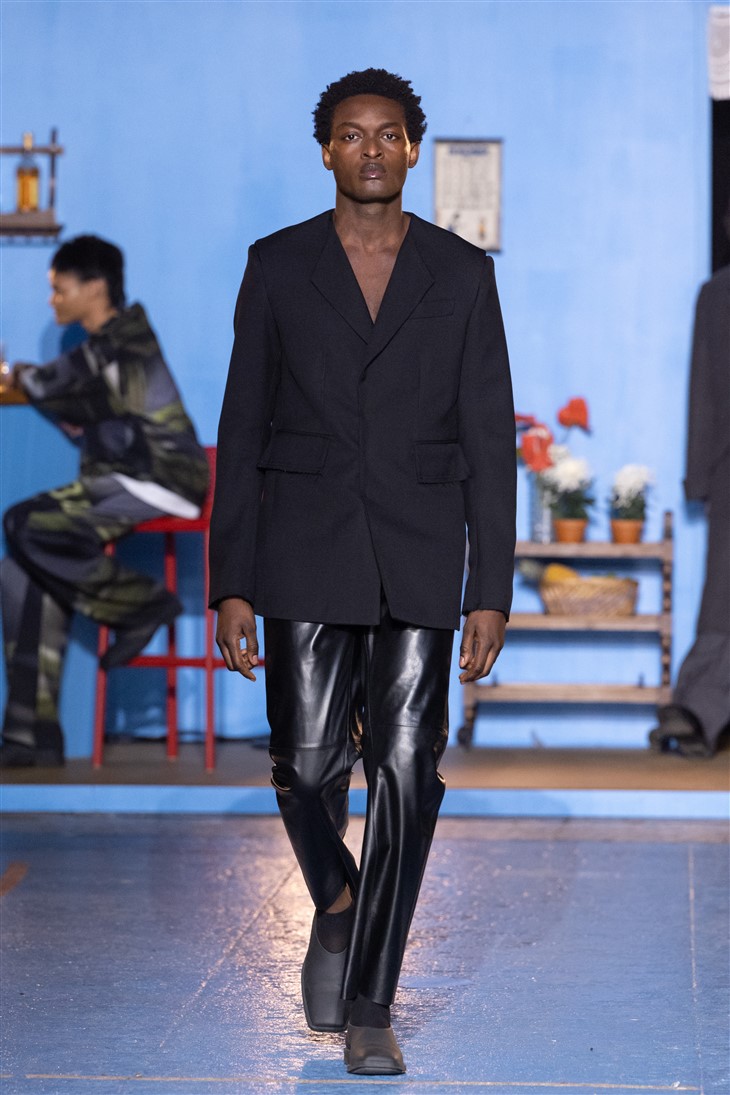 This season also features a sophomore capsule of pieces from Bianca's partnership with leather experts Ecco, as part of AT-Kollektive. An expression of Ecco's leather savoir-faire and Bianca Saunders' idiosyncratic design language, the collaborative capsule's svelte point-toes slip-ins with folded tongues, tent-shaped handbags, and calfskin riffs on a selection of the collection's key pieces embody the brand's subtly irreverent ethos.