Luxury house GUCCI presented its Fall Winter 2023.24 Collection, that explores improvisation as a methodology – a constructive tool for creation, on January 13th, during the recently finished Milan Fashion Week. The collection explores and reimagines the brand's codes and heritage, as well as the archetypes of the classic men's wardrobe, and it reflects the individualities of the multi-faceted creatives and craftsmen who work for the house. The brand's coated monogram canvas from the 1970s Crystal GG is reinterpreted for the season in vibrant colors and faded pastels. The collection uses freestyling to highlight individuality and personality.
FALL WINTER 2023.24 MENSWEAR COLLECTIONS
"A voluminous but languid tailoring silhouette enables improvisation of styling, a sentiment echoed in suits with detachable elements that allow the wearer to transform them into sleeveless jackets and shorts. The free and boundless facets of contemporary masculinities are observed in garments cross-pollinated – either in construction or styling – from traditionally contrasting wardrobes: sportswear informed by Gucci's 1980s archives evoke the codes of dance, while motorcycling garments pay tribute to archival pieces from the early 2000s or splice with the sculpting of archetypal overcoats. Inspired by the same era, denim trousers faded as if washed with fuel are adorned with the logo originally launched by Gucci in 1953 when the house opened its first store in New York.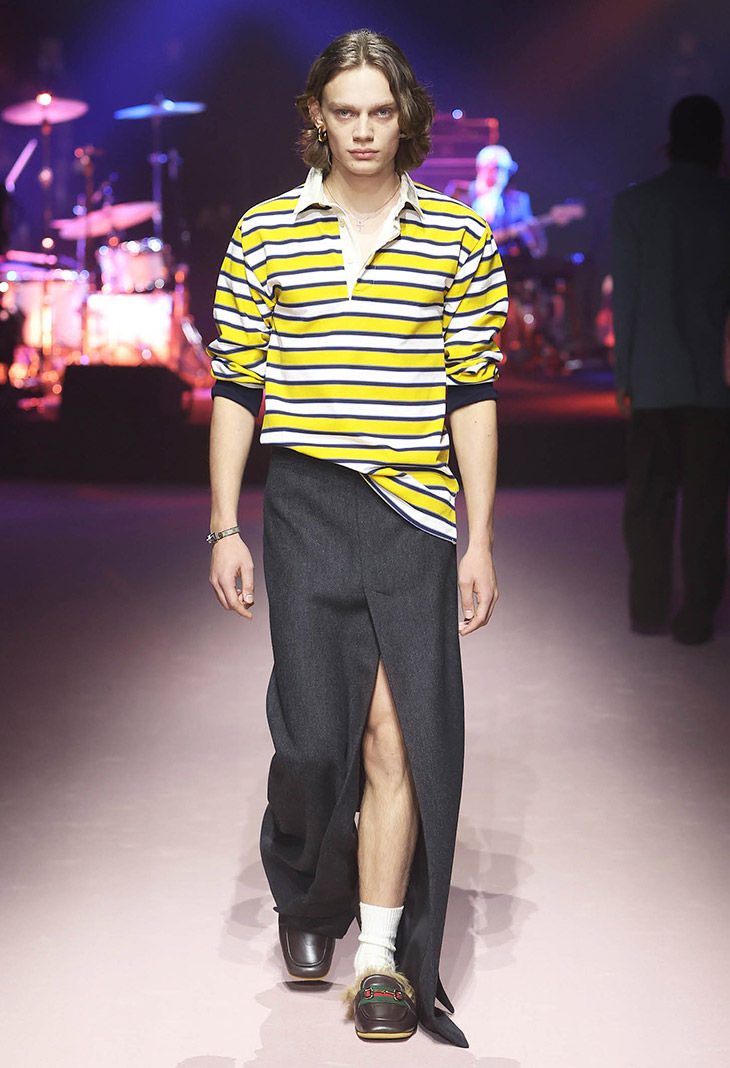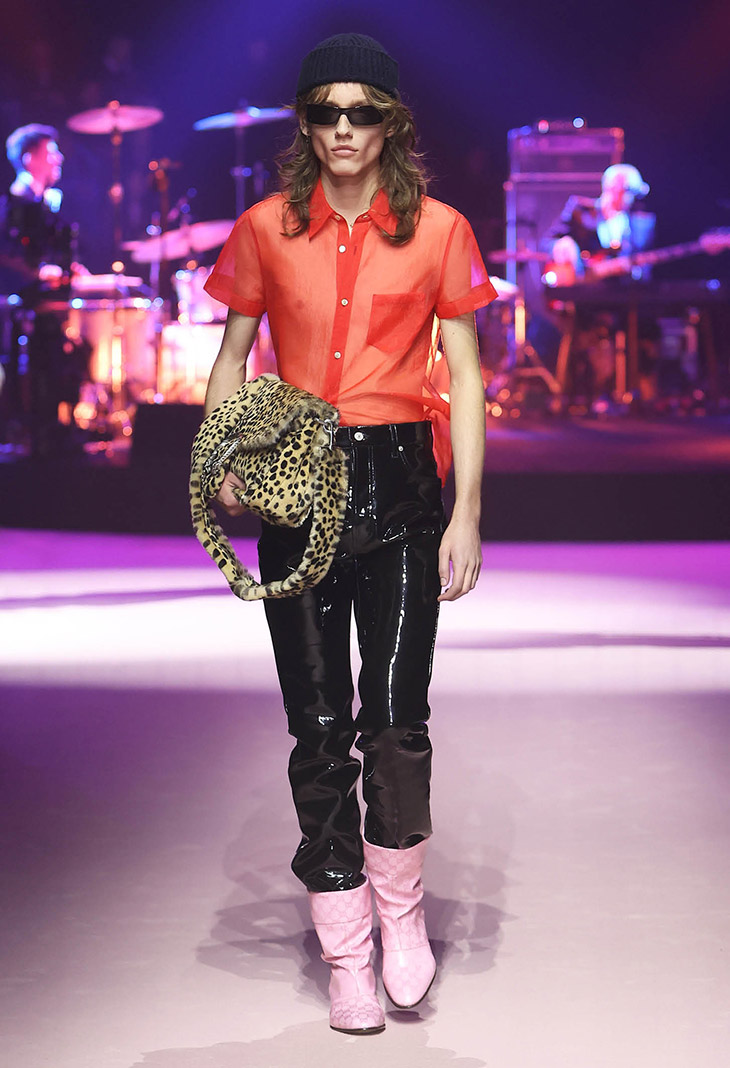 Customised pieces pay homage to improvised self-expression: vintage-like foulards are tied around bags and used to patch denim trousers; the revealed lining of deconstructed tracksuits become decorative details; and traditional evening trousers transform into statuesquely-draped floor-length skirts that reveal the legs in movement. The effects lean into constructions which are not what they seem. On closer inspection, a classic jogger is structured in lightweight leather, and a caban that appears as if covered in plume is fully embroidered with multi-dimensional white sequins, amplifying the craftsmanship at the core of Gucci." – From Gucci