Fashion brand HED MAYNER unveiled its Fall Winter 2023.24 Collection, that bring looks that are elegant yet askew, on Wednesday, January 18th, during the ongoing Paris Fashion Week. The collection plays with scale and proportion, and it features pieces that look like they were borrowed from multiple generations of fathers, grandfathers, and younger brothers. For the season the brand collaborated with Reebok on a capsule collection that features a selection of structured yet fluid pieces. Hed Mayner reimagined Reebok's DNA with a modern and authentic approach. The iconic Reebok Classic Leather is completely deconstructed and reconstructed, over-washed and scaled-up in its proportions. The Fall Winter 2023.24 collection explores the magic of a piece found in a wardrobe which you then force onto your body – a feeling of something going its own way, doing its own thing.
FALL WINTER 2023.24 MENSWEAR COLLECTIONS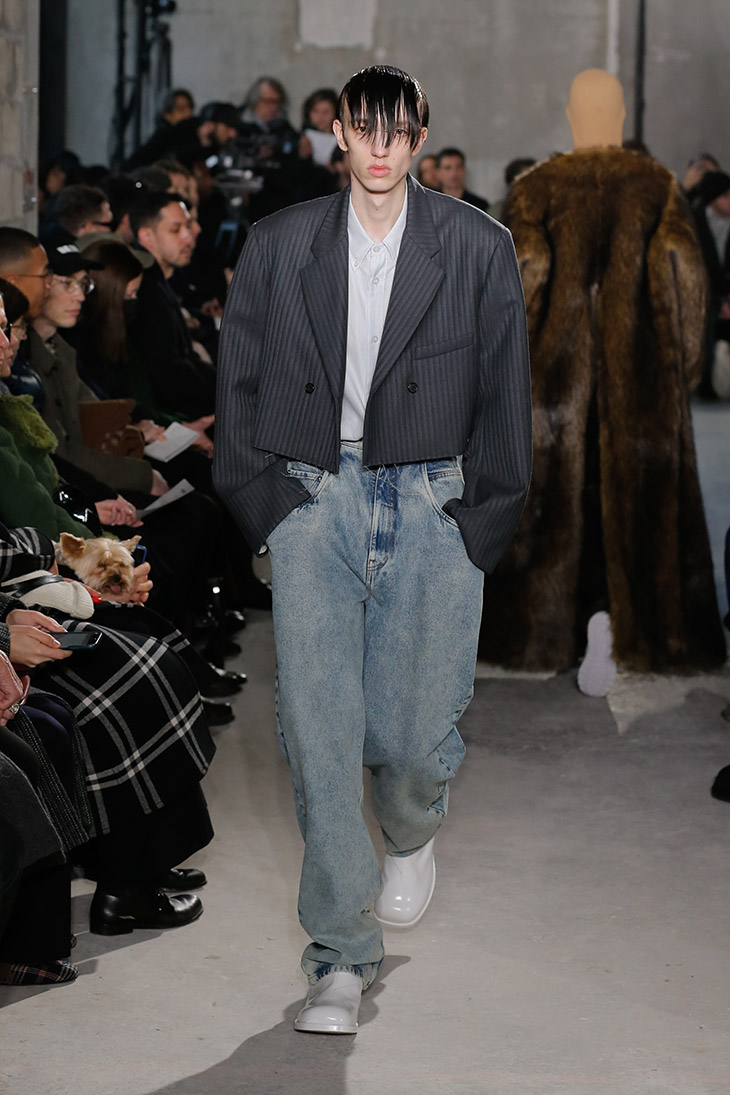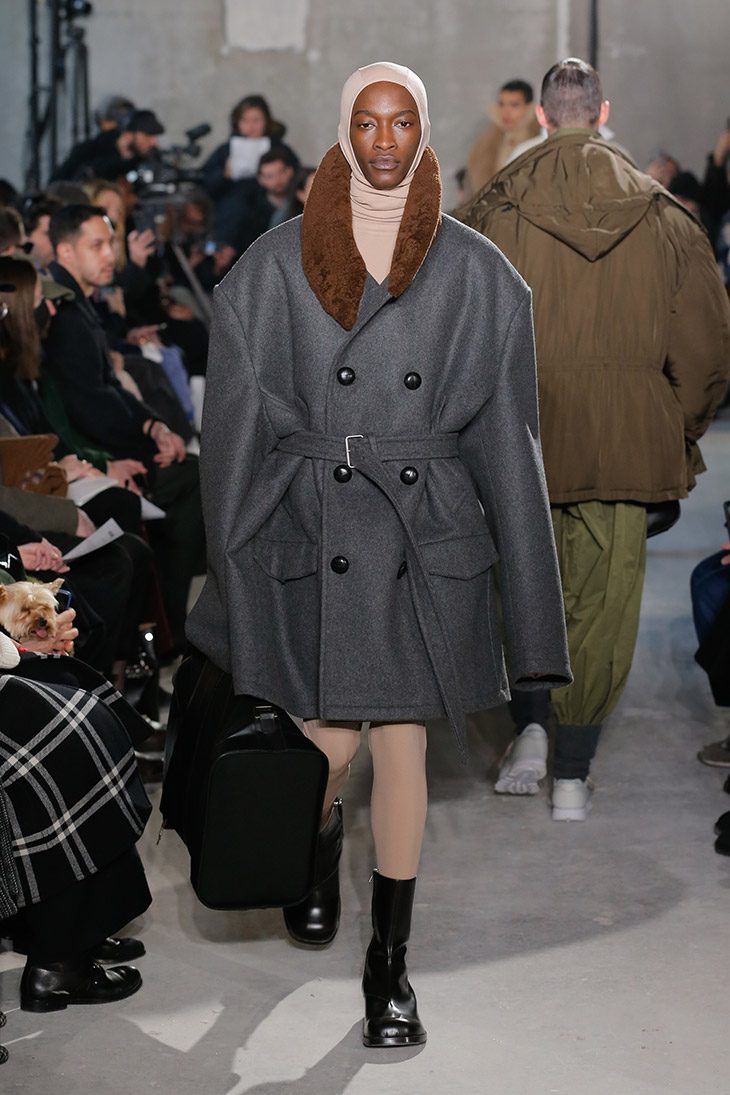 "Mayner's research started with a child's tuxedo jacket placed onto an adult body like a second skin – the effect was the opposite of oversized, yet still very much concerned with scale and proportion. In bonded jersey, the resulting jacket and its matching trouser have a form dictated by their puffy texture. Cut with no curves, their elastic textile is bent into a shape distorted in the manner of Charlie Chaplin, whose quintessential look was informed by his experience of changing fortunes. The awkward fit of his baggy pants, tight blazer and too-big shoes suggested a movement both physical and social.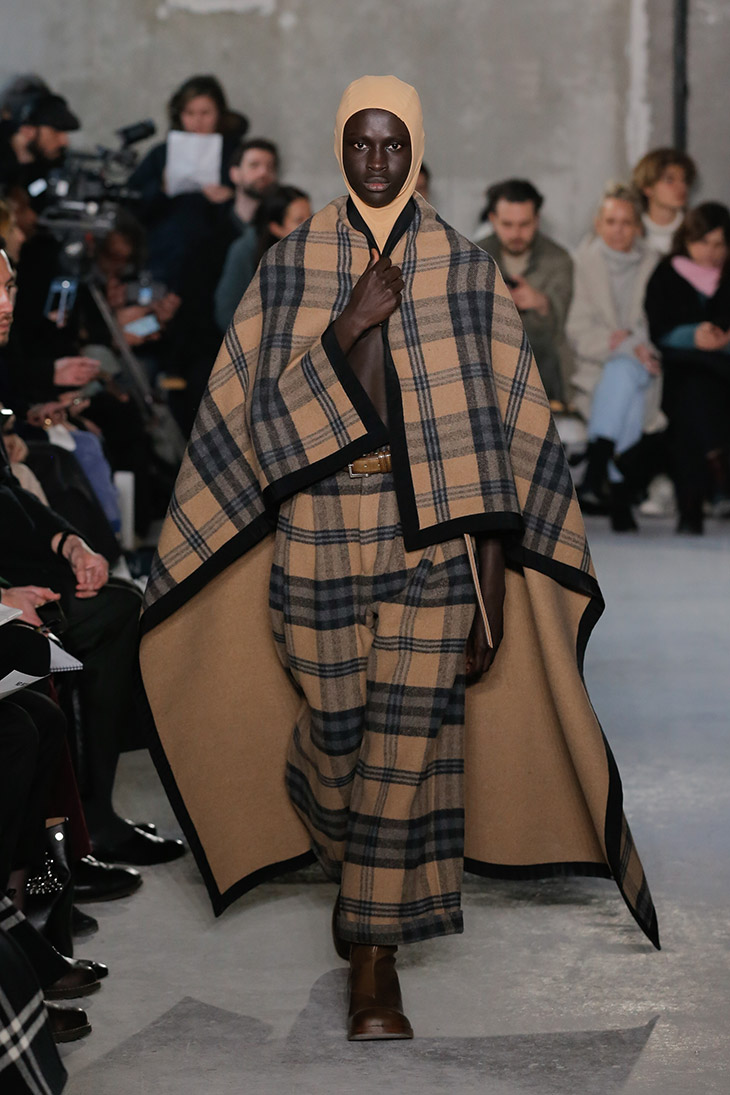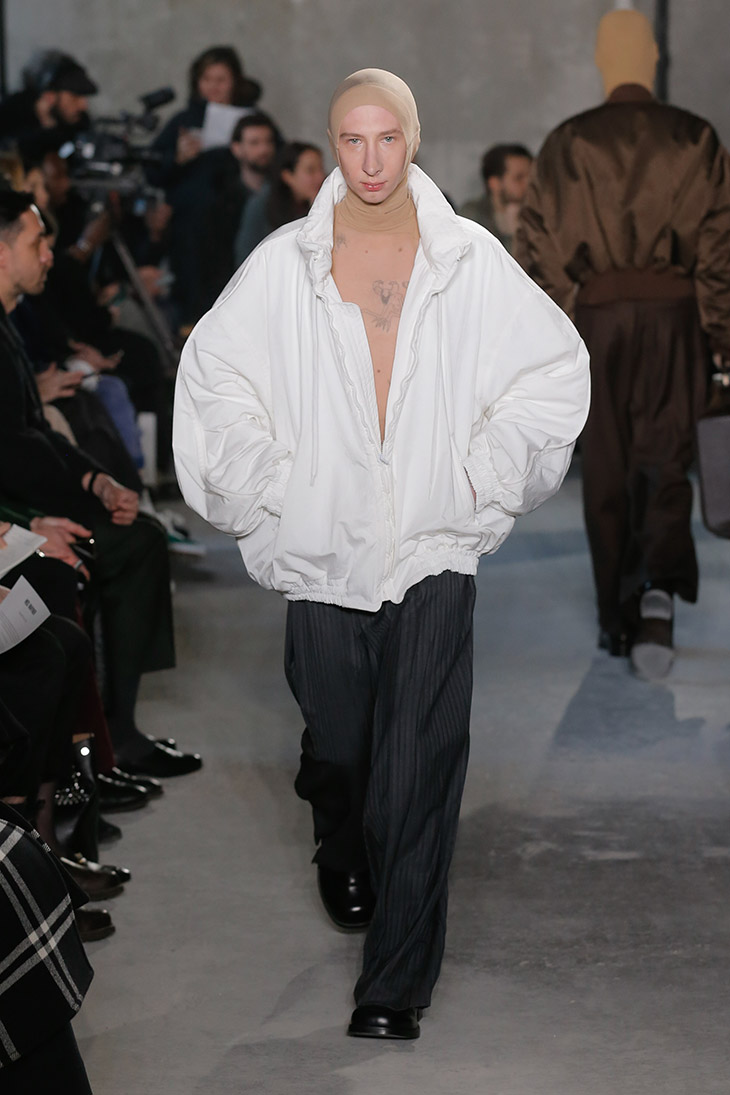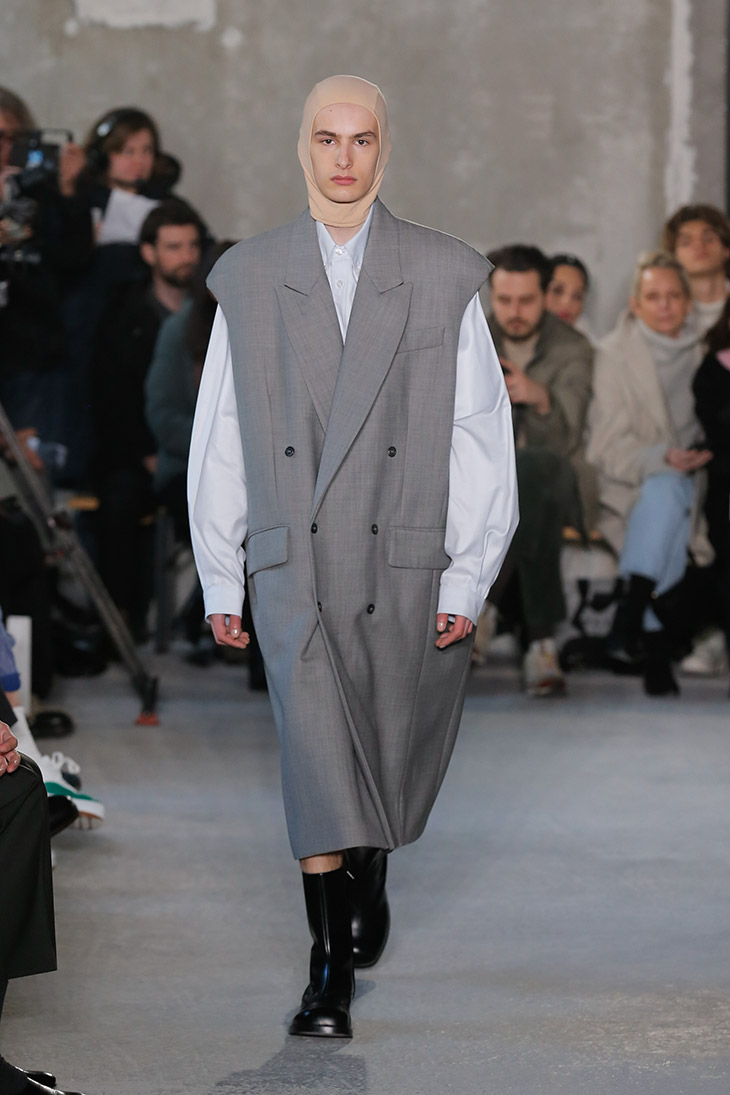 There is an intention to go with the body and explore where and how clothes sit on it; high, narrow armholes feel snug, yet the sleeve opens up to a generous swoop. A trouser in leather or denim sits high on the waist but swings. A super voluminous suit jacket is pressed and crinkled to narrow the shoulders. High turtlenecks brush the jawline. A formal double-breasted coat is sliced into a cropped jacket and matching wrap skirt. A parka and cargo pant are really like a home – covered in multi pockets, pockets inside pockets. They have their own personae." – from Hed Mayner