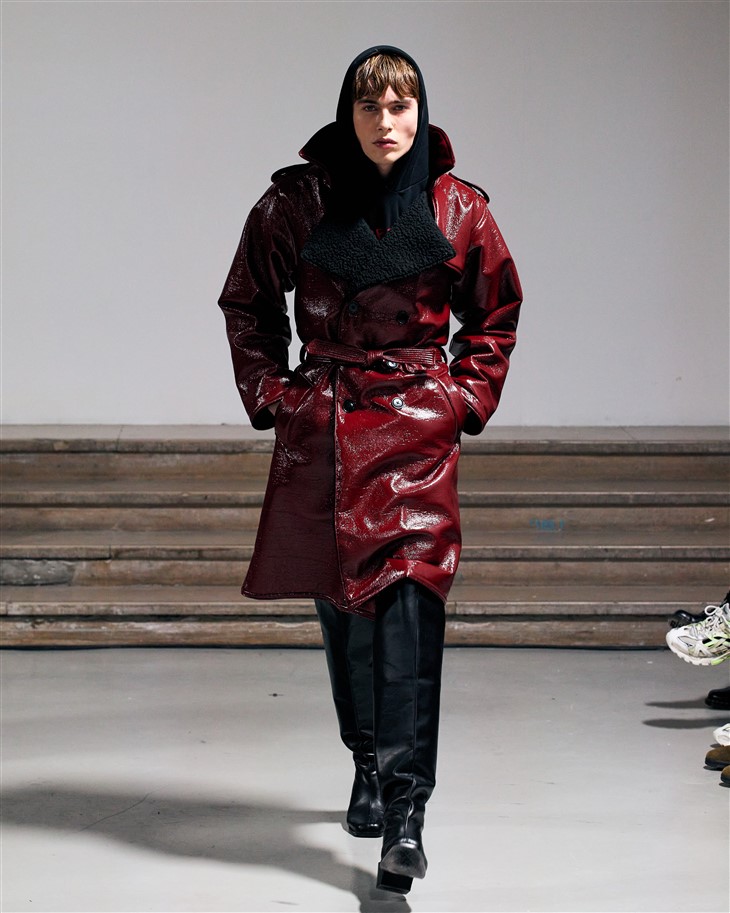 Fashion designer JEANNE FRIOT presented the Fall Winter 2023.24 Collection with a show held at Palais de Tokyo, on January 18th, during the ongoing Paris Fashion Week. The Red Warriors collection is inspired by the desire of saying No, and 90's group of immigrants, LGBTQIA+ and all the people threatened by extremes political movements. For the collection, designer pays tribute to all the fights that help us today in the expressions of our self-identities. Echoing the loss of Dame Vivienne Westwood, the speech of Les Guerrières by Monique Wittig, LGBTQIA+ activism, Virginie Despentes, the Winter 23 Collection hinged our past to build our future.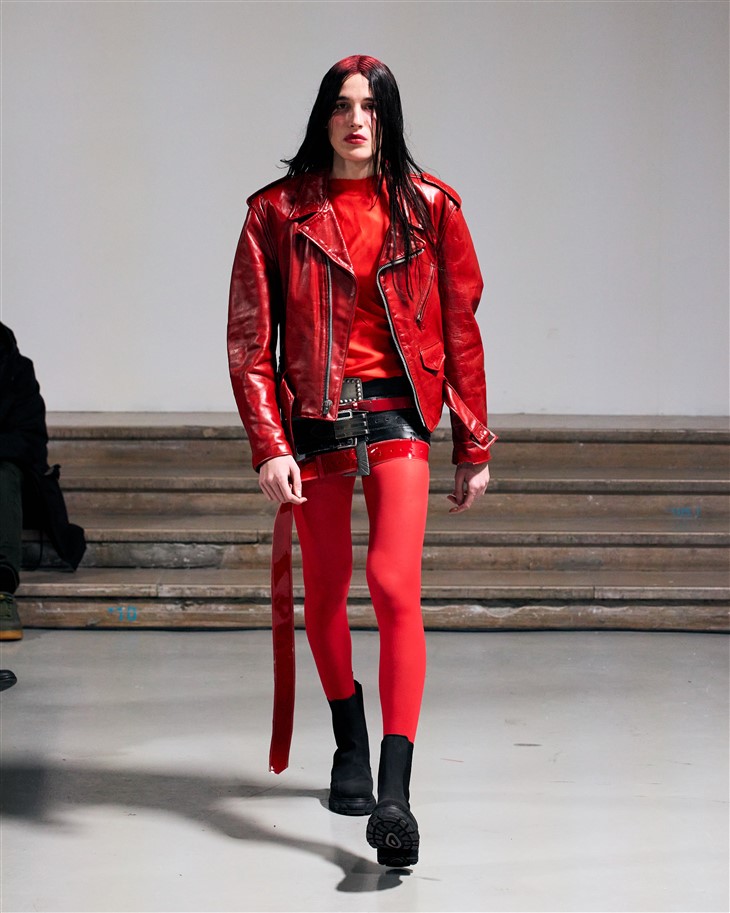 Red is love.
Red is free.
Red is power.
Red is fire.
Red is happy.
Red is lonely.
Red is destruction.
Red is confused.
Red is devastated.
Red is euphoric.
Red is wild.
Red is tortured by the past.
Red is a heartbreak all over the place
Red is a fracture mosaic of feelings of somehow fits all together at the end.