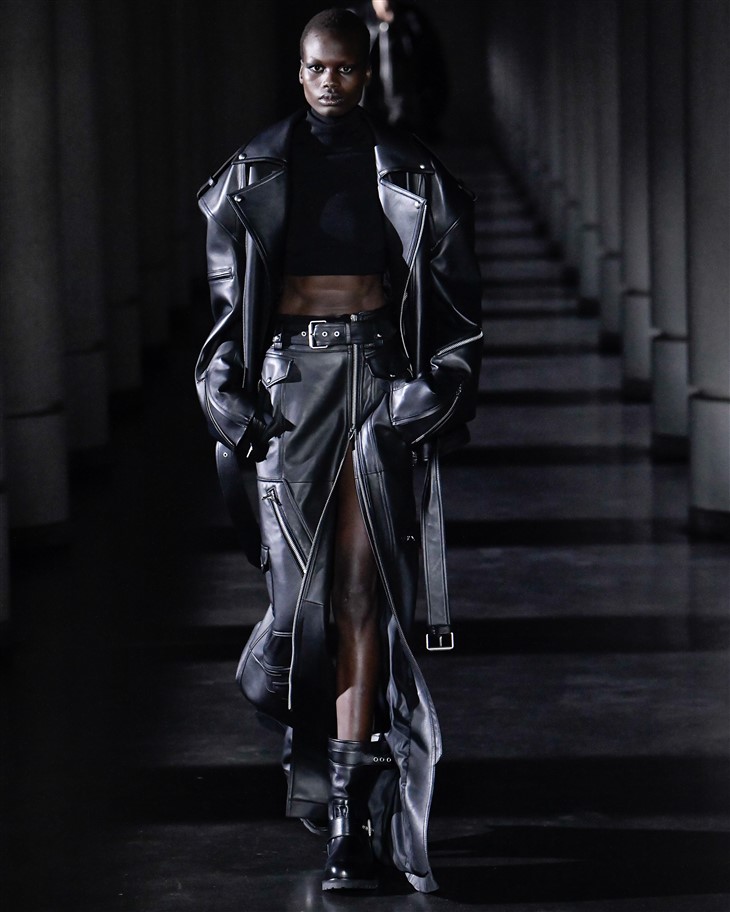 Fashion brand Juun.J presented the Fall Winter 2023.24 Collection with a show held on January 20th at Institut du mode Arabe, during the recently finished Paris Fashion Week. The brand set the theme of the collection as Broken, expressing 'atypical aesthetics' from various angles. Emphasizing the modern and luxurious punk rock mood, JUUN.J reinterpreted items such as military, rider and denim pieces to create new silhouettes by breaking down boundaries.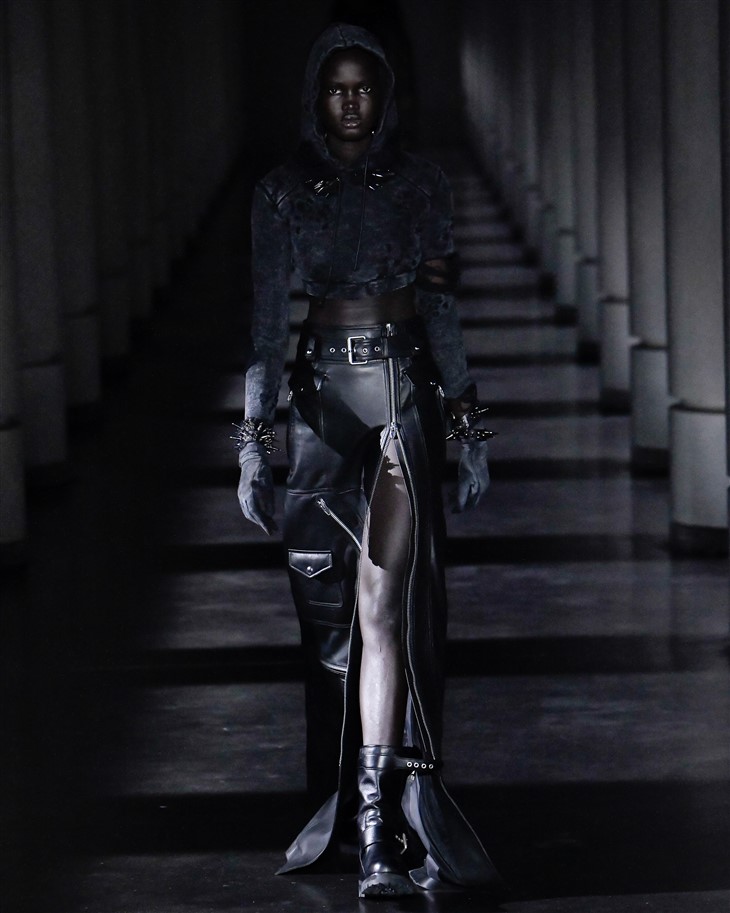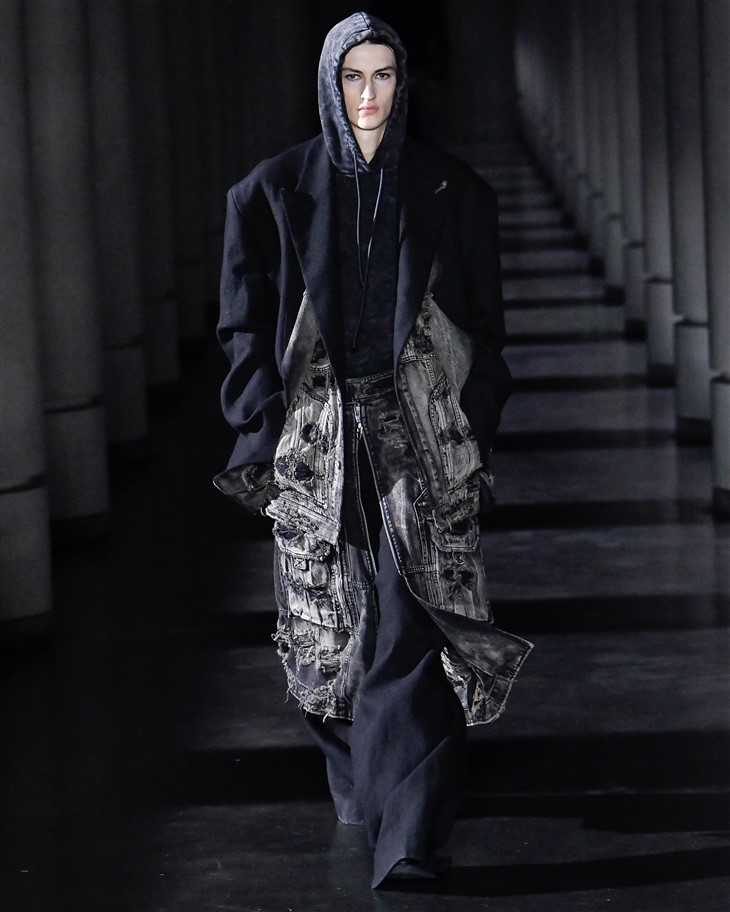 Through the runway, returning after three years, JUUN.J's identity: classical twist was expressed in a new way and venue. We expressed an atypical aesthetic based on a touch that breaks down the boundaries of our signature items. – Wookjun Jung, Creative Director of Juun.J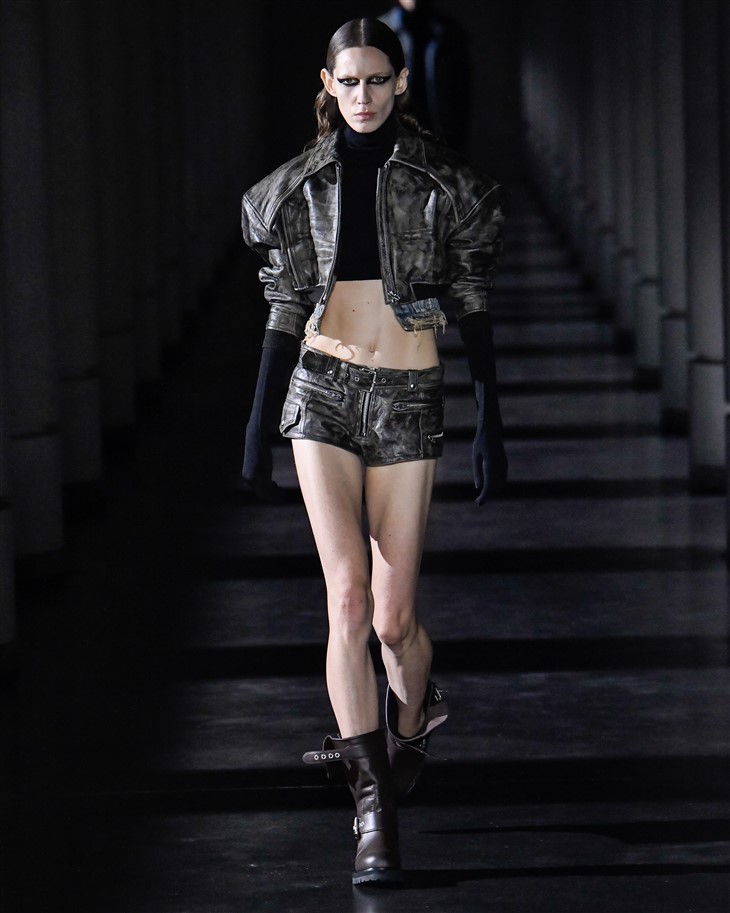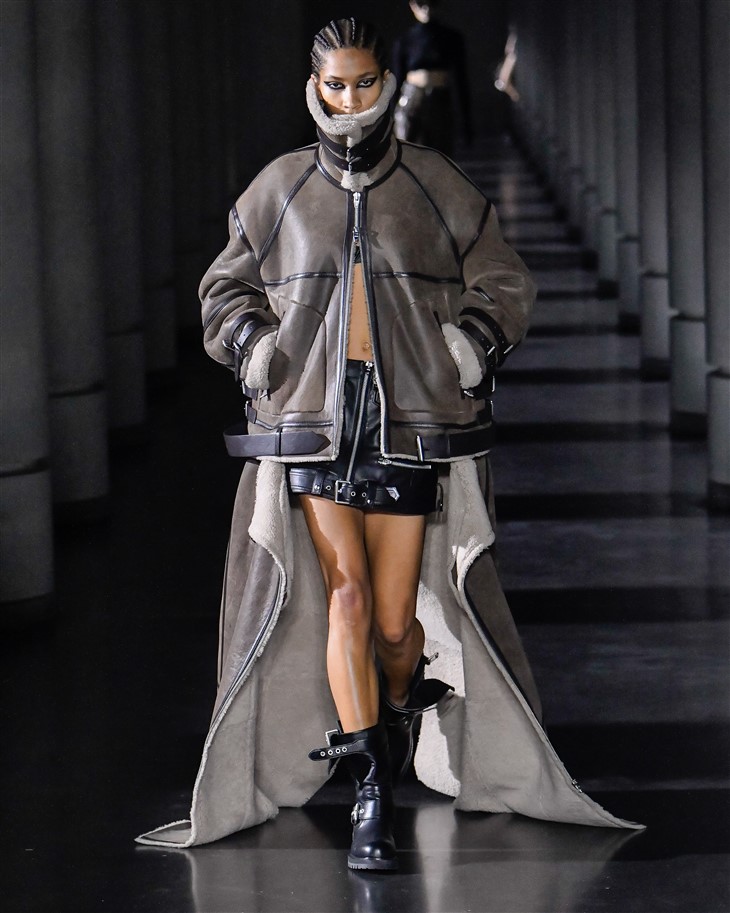 Additionally, based on colors such as black, brown, green and blue, beauty was derived by breathing newness into old, worn out, and damaged items. In particular, JUUN.J displayed 40 pieces of leather, denim, jersey, and wool materials with design elements including faded and deconstructed garments in a space with high pillars and contrasting lighting.