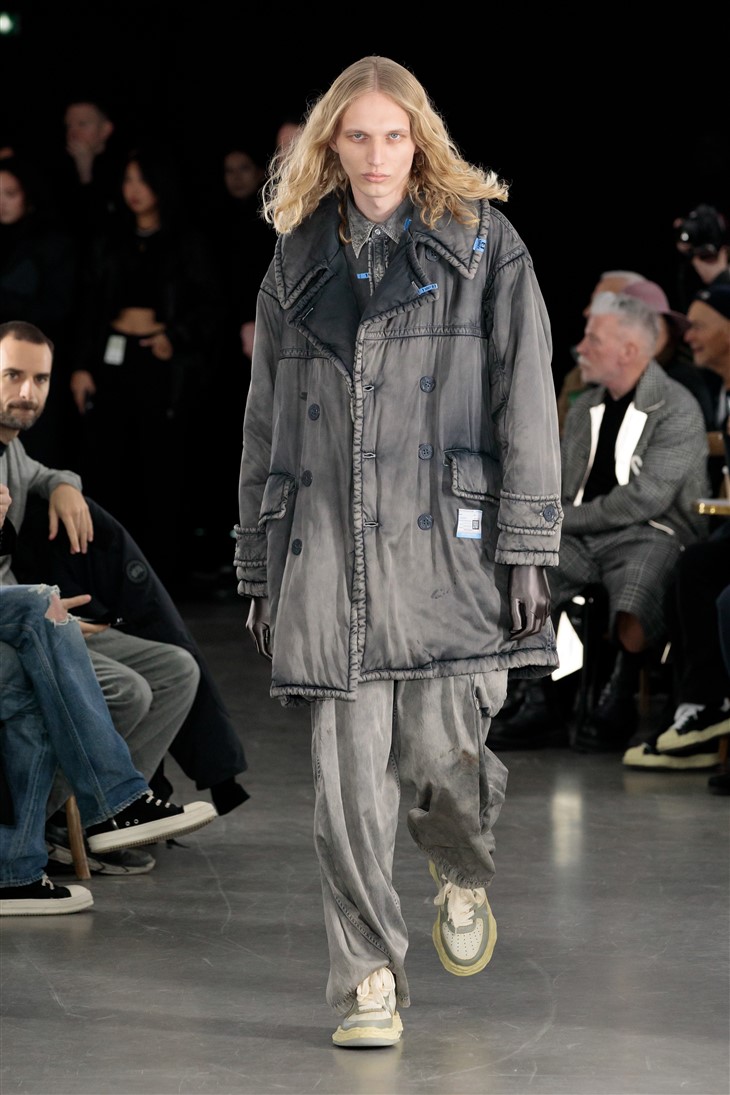 Fashion house MAISON MIHARA YASUHIRO presented the Fall Winter 2023.24 Collection with a show held on January 20th during the recently finished Paris Fashion Week. For the collection, the designer debuted the use of faux leather; historically, leather shoes served as a foundation and starting point within his collections. This season, Yasuhiro has developed these techniques further and incorporated a 'spray dyeing' effect to mimic the distressed look and to link the series up with items that express the worn-out likeness of the "real thing".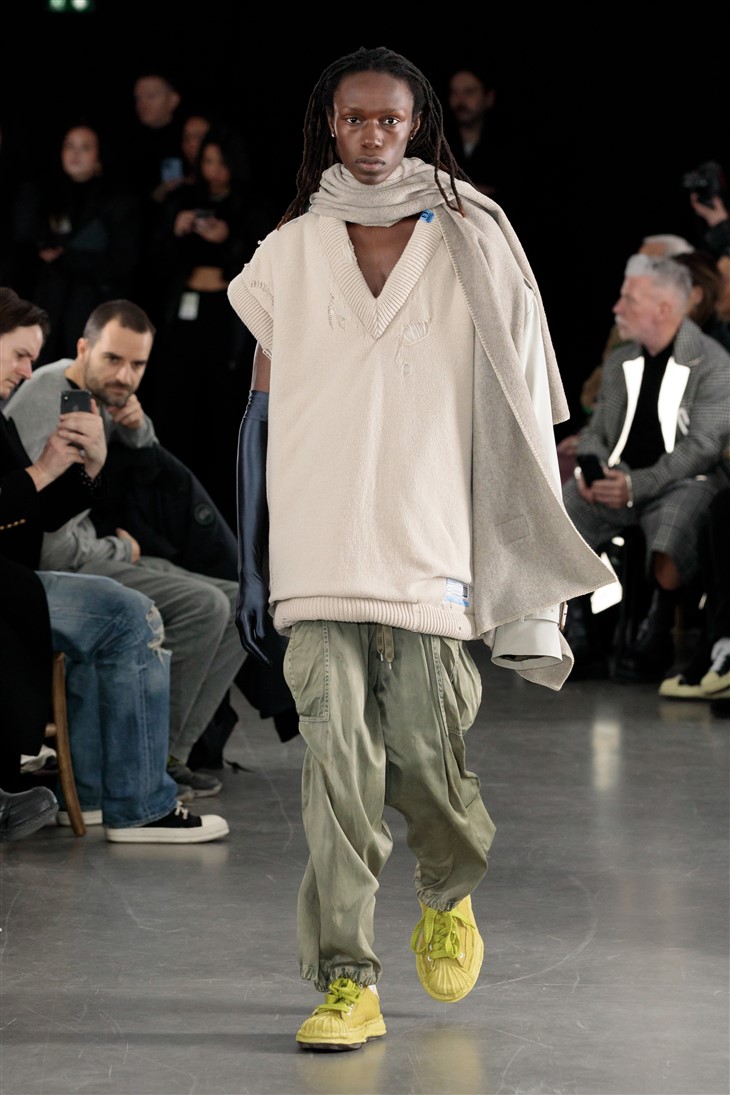 I'm still tired. Everything I see looks fake. The Context has been frayed, and as they faded, they lost their meaning. Unfortunately, I am trying to remember what they used to look like. – Mihara Yasuhiro
The puffer series – the collection's main focus, is produced by the use of extreme padding between the exterior and lining materials, representing stereotypical authentic items which contribute to the references of second hand clothing. Meanwhile, a key collaboration takes the forefront of the AW23 collection; the signature work of New York and Tokyo based jewelery artist, Kota Okuda. By using a monetary motif, Kota Okuda alchemically expresses the opaque value that is hidden in today's culture surrounding capitalism and commodities. The meaning imbued the collection 'Imitation Complex' and synergizes by perceiving the value of money as an uncertain presence through Okuda's art. – from Maison Mihara Yasuhiro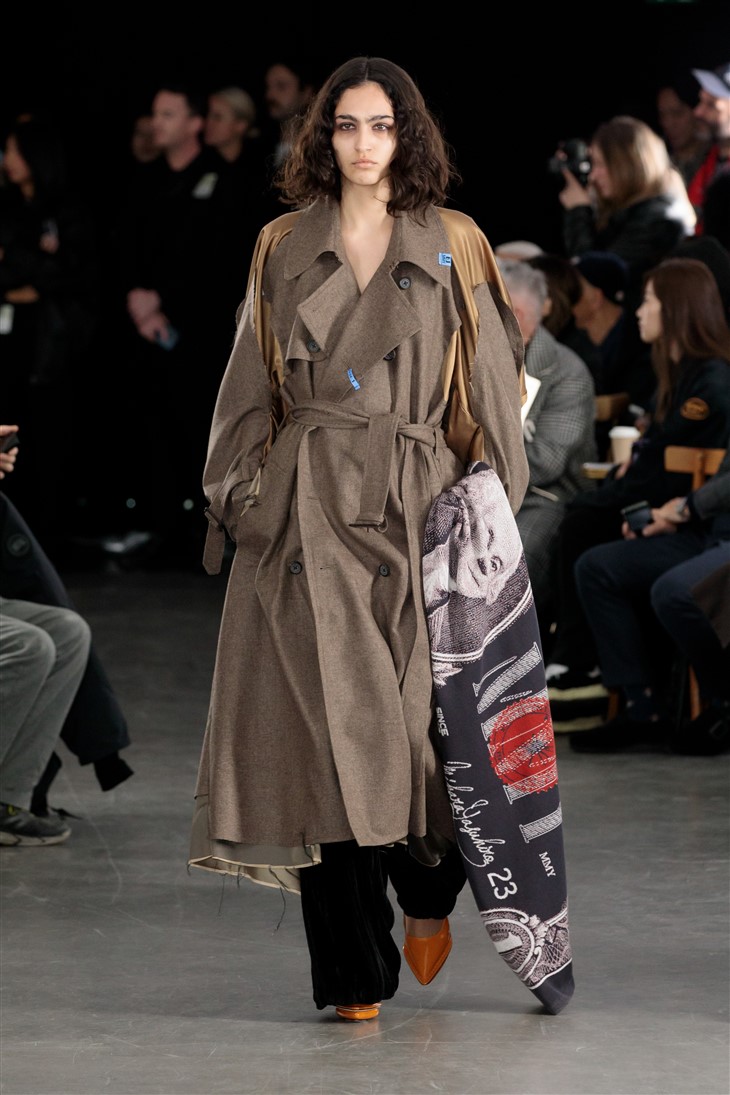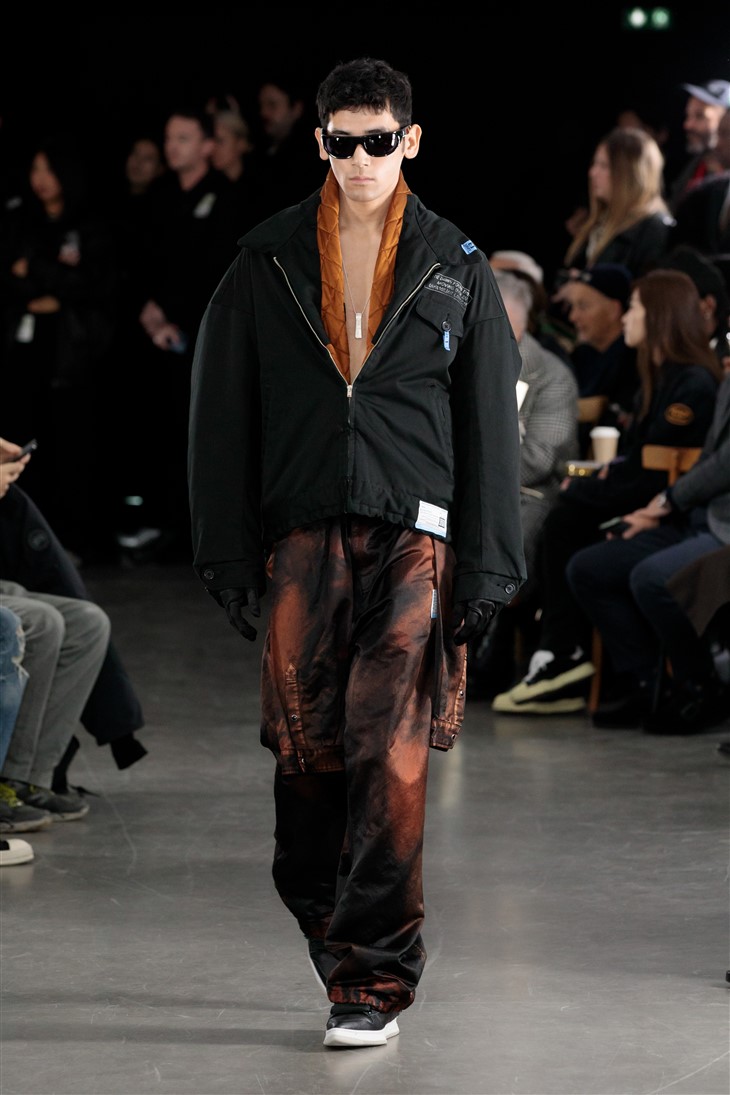 Additionally the Maison MIHARA YASUHIRO collection, introduces the sneaker, PETERSON 23, which inherits the DNA of the initial model, PETERSON. The newly moulded original sole is double the thickness of the former sneaker and exposed, at a glance, an unnaturally deformed shape. Based on the knowledge and skills gained through many years of experience, it visualises the pursuit of material and real expression, exactly what one would expect of Maison MIHARA YASUHIRO.