'We are children of the night.
At nightfall, we rise like a phoenix from the ashes.
A glamorous party that brings us together.
The desire for happiness and peace keeps us dancing all night.
A party for us all – a party of love.'
For the creation of his latest Autumn/Winter 2023 line titled 'Discoteca' (which is Italian and means translated 'Disco'), German designer Marcel Ostertag makes a time travel back to the early '80s in Milan. On the basis of this inspiration the whole collection can be characterized as glamorous, opulent and joyful. The audience is invited to an exciting celebration without time and space. The idea behind this range is to encourage the guests to celebrate and enjoy life and the interaction with others. The use of bold colours and exciting prints underlines this approach. The colour palette consists of a wide range of different powerful hues, such as bright pink, rose, azure, sky, teal, scarlet and orange-red. However also some timeless, classy nuances must not be missing as well, for instance pewter, tortilla, peanut, midnight and cream. This strong colour choice underlines the blithe, brilliant and life-affirming character of the outfits. Several looks are kept tonal, whereas others contain of a bunch of various radiant colours.
Vibrant, eye-popping prints, for instance large flower formations and animal patterns, play a central role in this collection. In addition to that expressive fabric choice, a lot of looks are styled with sparkling Bijou Brigitte jewellery. The jewellery is both worn as accessories by the models, and appears on single, limited couture pieces. If you have a closer look at the runway looks, you will recognize 24 different glasses (Twelve sunglasses and just as many correction glasses) that are presented as well. They are part of the 'Mister Spex x Marcel Ostertag' collection which was launched this month. Worth of mentioning is the fact these unique glasses take their inspiration from the Seventies and Eighties. Being significant for their style are their avantgardistic forms, innovative designs and timeless frames. Simply striking!
'Discoteca' includes 35 eye-catching runway looks. Additionally, Marcel Ostertag launches his collaboration 'Marcel Ostertag x Peter Hahn' which contains of a capsule collection that consists of 22 pieces in a wide range of sizes. Customers can purchase these exclusive, flamboyant it-pieces from July 2023 on at the mail order company's online shop or catalogue. What stays in mind is their feminine yet wearable character. Floating dresses, a modern pleated skirt and colourful blouses are keypieces of this line. The bright-coloured creations of this range can be perfectly combined among each other and express pure joie de vivre. Colours and patterns are often paired in a rather unusual way which makes the outfits of this collection so unique.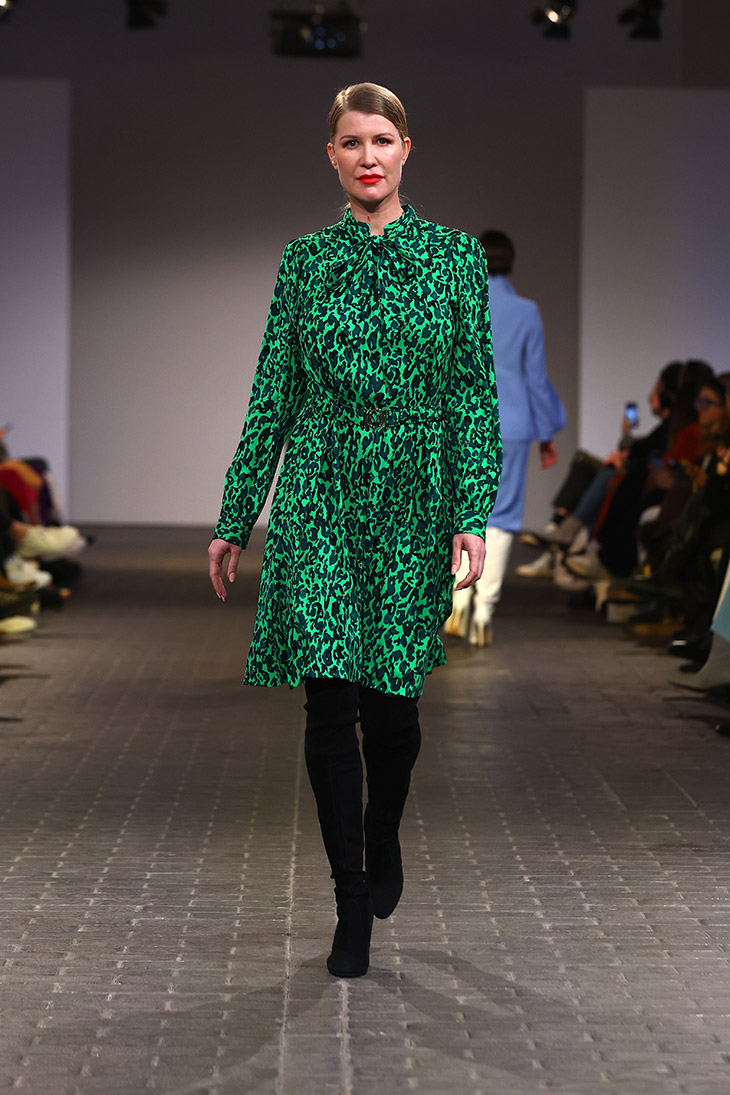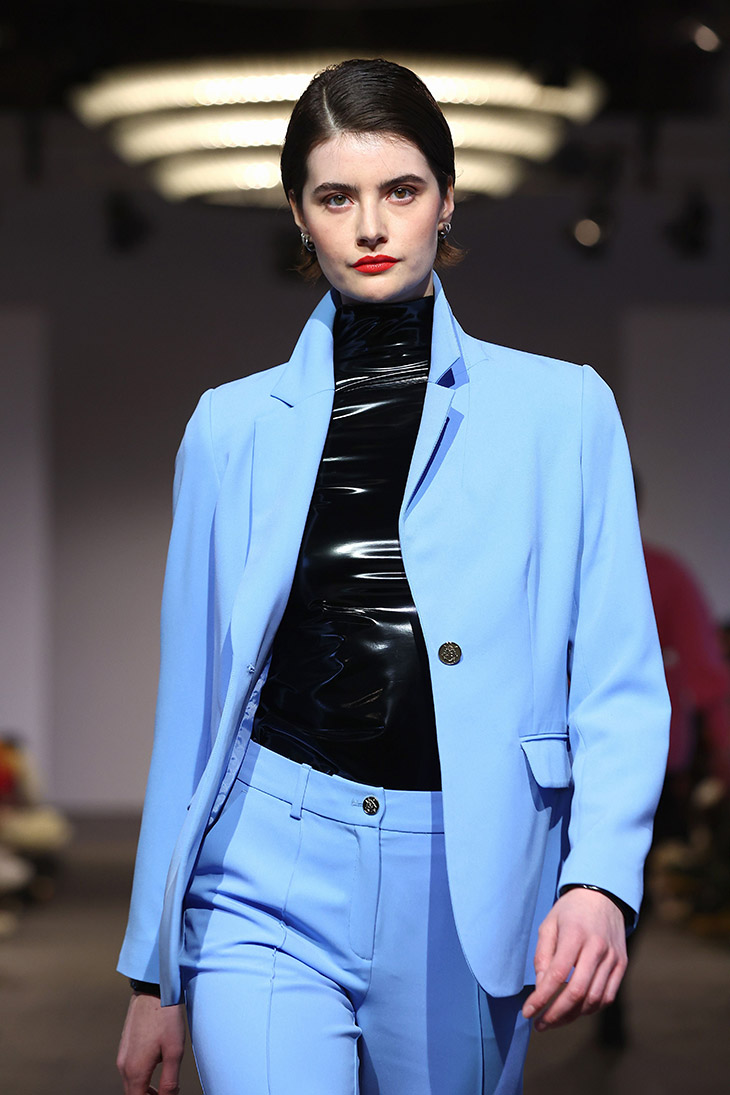 Worth of mentioning is also the fact this line can be worn at any age. Thus, the designer decided to choose a diverse model cast.
The authentic, strong and unique hairstyles of the models round off these lavish looks. They were created by the hairstylists of 'Authentic Beauty Concept', one of Marcel Ostertag's cooperation partners for this fashion show.
'Discoteca' takes its inspiration from a time travel to the early '80s in Milan. Its glamorous, opulent and joyful character certainly stays in mind and can be interpreted as a celebration of life and togetherness.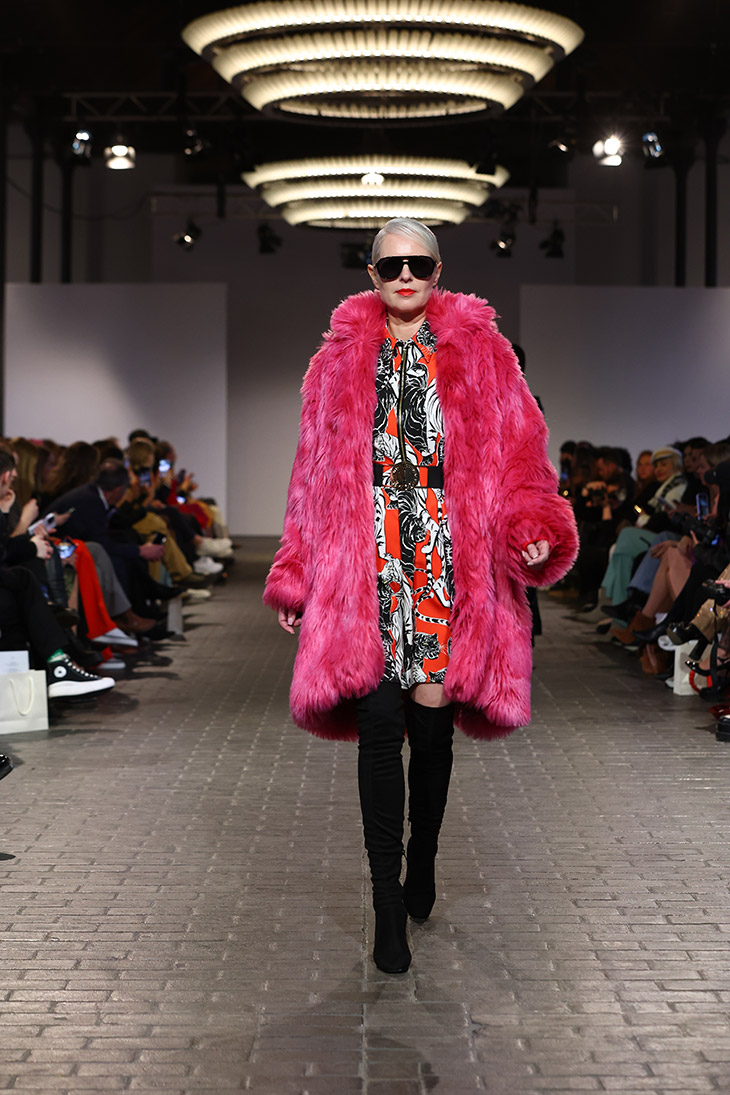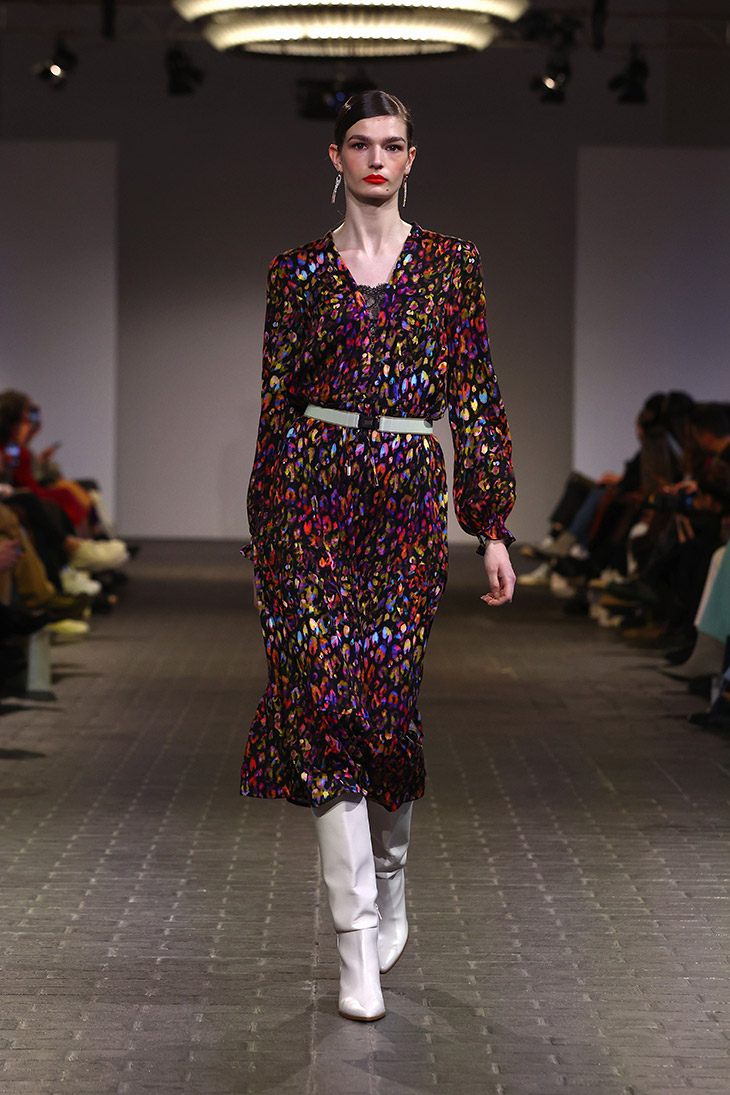 Review by Sussan Zeck for DSCENE Magazine.
Images Sebastian Reuter/Getty Images for ©Marcel Ostertag