Fashion house NAHMIAS presented the Fall Winter 2023.24 Menswear Collection with a show during the recently finished Paris Fashion Week, featuring a guest performance by rapper Kodak Black. For the California Poetry collection, designer Doni Nahmias conveys a message often specific and easily recognizable as 90's California Hip-Pop culture. The collection is a modern translation of Nahmias' upbringing in California, the modern embodiment to the 90's personal closet that Nahmias holds near and dear. Taking inspiration from personal vintage pieces in his wardrobe, silhouettes throughout the collection are relaxed and easy. Fuzzy faux fur outerwear, fuzzy bucket hats immediately paints the picture of idyllic 90's Hip-Pop style, graffiti imprinted over loose wide leg denim and trousers are reminiscent of the fit of the 90's.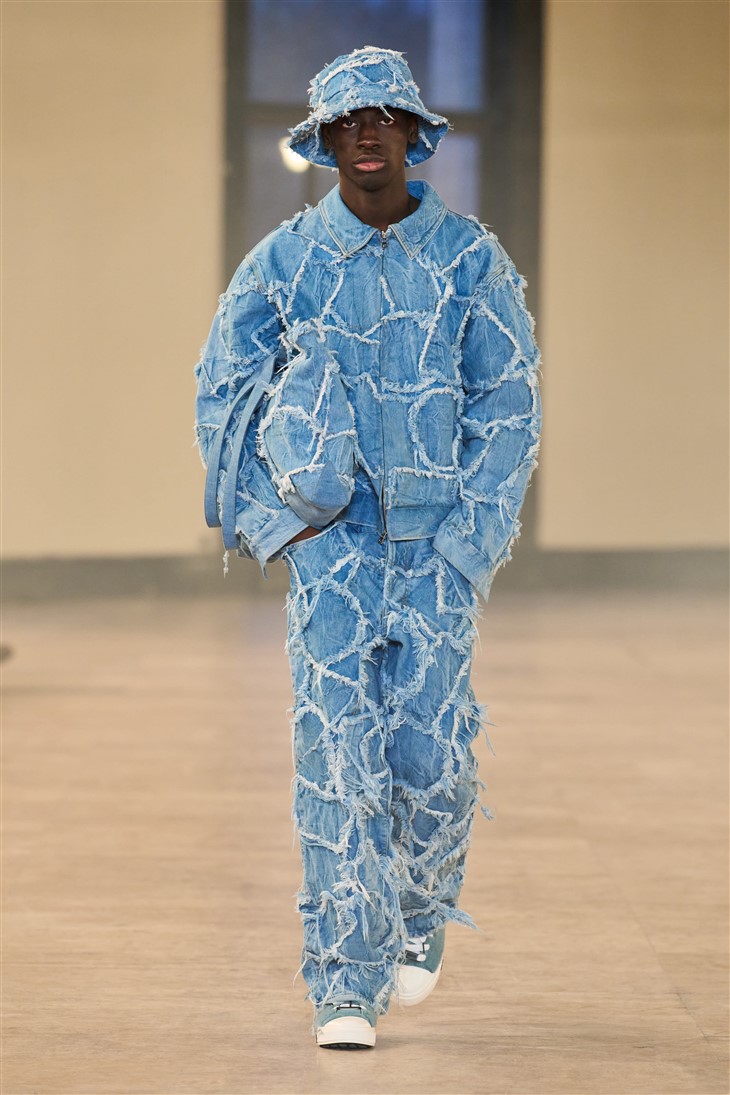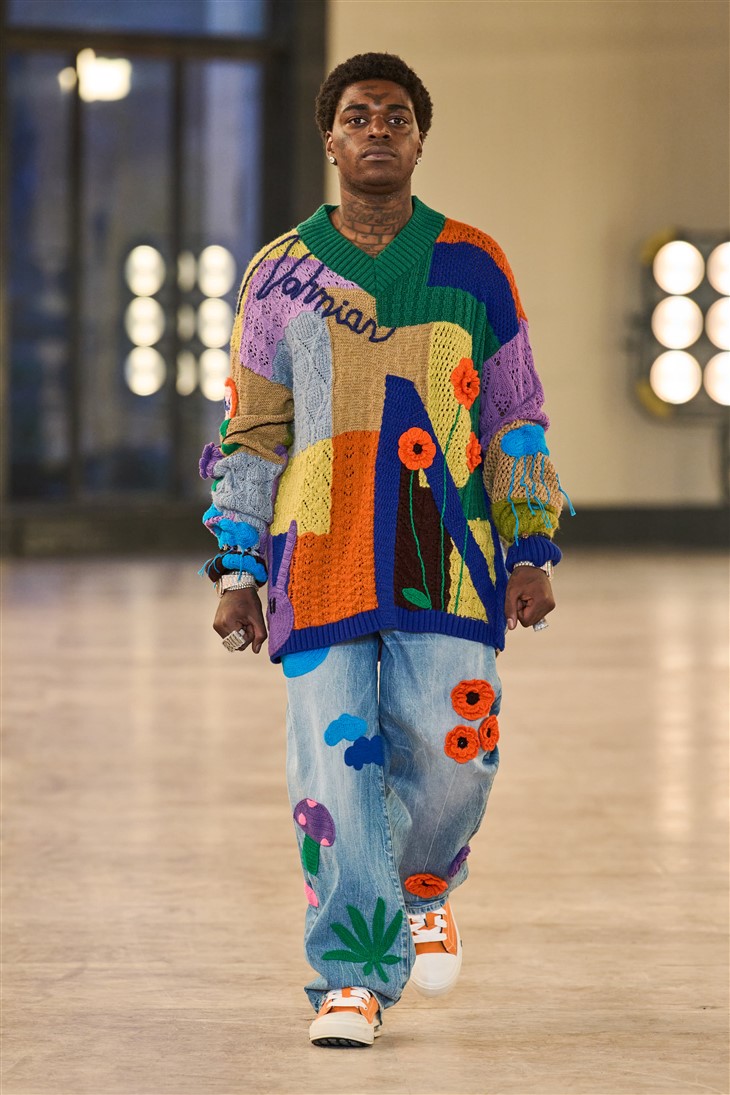 Building on the ethos of the brand code and DNA, imagery and iconography of poppy flowers are displayed in the collection. California poppies being the official state flower, the silk pieces of the collection are adorned with hand painted custom poppies by the NAHMIAS in house painter. Denim sees technological updates in the new collection, patchwork denim being a recurring theme in outerwear pieces as well as trousers. Tailoring makes a debut for the brand, an elevation in approach to the NAHMIAS aesthetic. Blazers are oversized, trousers have a sleek billowy fit, and the color tones make it so that each piece can be worn individually – dressed up or down.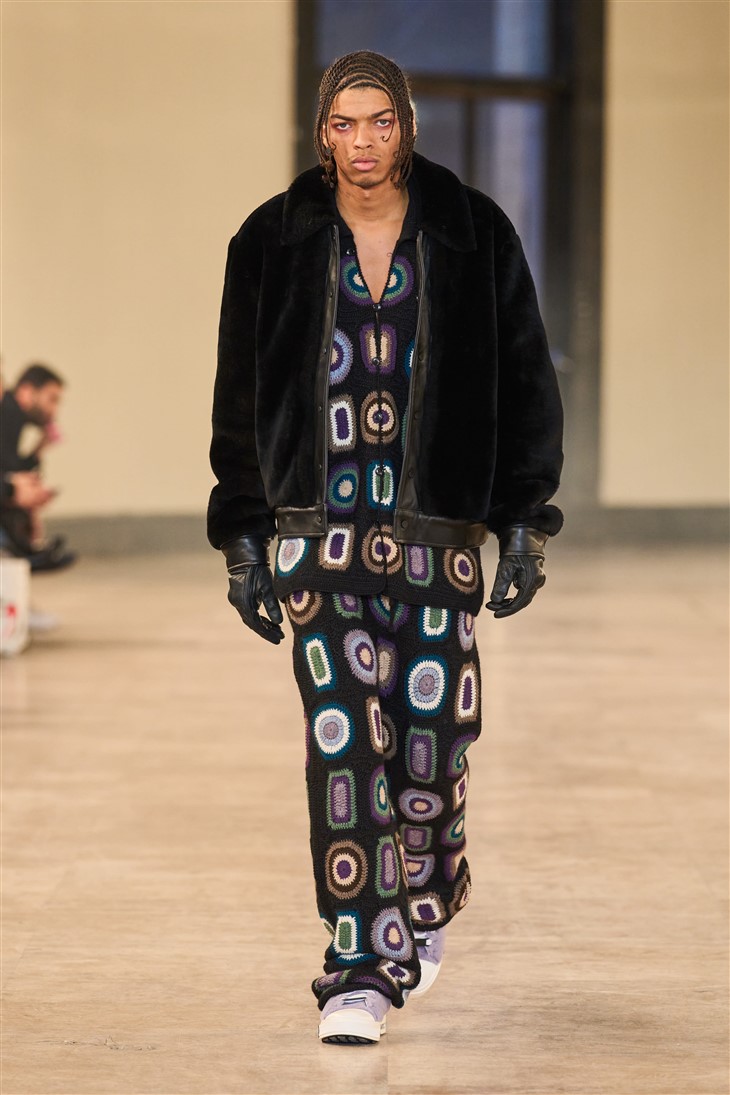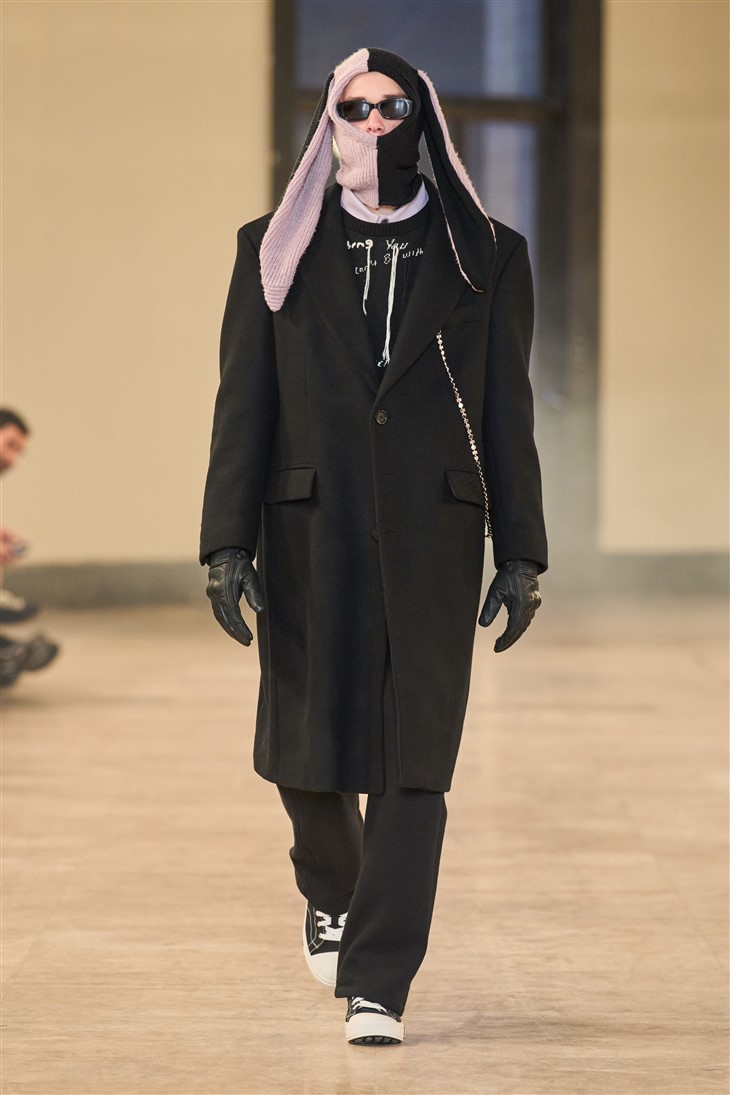 Forged from the organic partnership between Doni Nahmias and Kodak Black – the FW23 collection presents an exclusive capsule collection with musician Kodak Black. This 10 piece capsule marks Kodak Black's first foray into fashion – co-creating in design. Nahmias and Kodak collaborated for a design process that intrinsically feels personal. Pages from Kodak's personal notebook that contains lyrics written in a true stream of consciousness is seen imprinted on a purple faux fur overcoat. Purple being a favorite color of Kodak is seen throughout the capsule. A key look is a purple tailored suit with a rhinestone heart sewn into the lapel and the words "love" and "war" knitted into the sleeves.