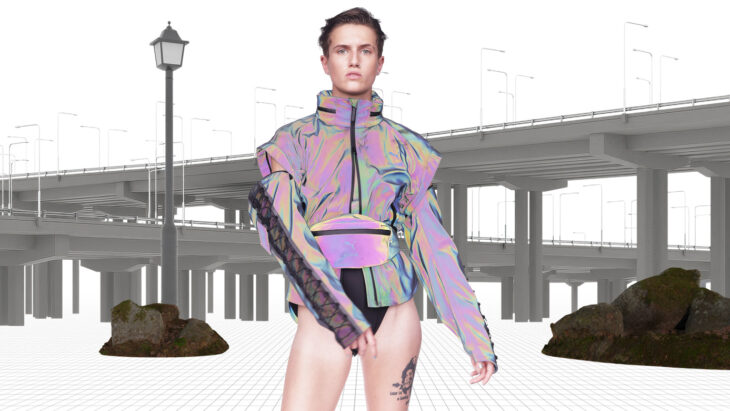 Sportswear brand PUMA and Paris-based fashion house KOCHÉ team up for a Capsule Collection that celebrates women in sport, and fuses fashion with fitness, couture with performance. The collection is daring, functional, and versatile, and it aims to provide an escape from the stresses of modern life with options that seek to calm and comfort the wearer. The timeless staples of feminine fashion are reimagined to be comfortable, lightweight and movement-friendly. The collection is made from recycled performance fabrics including polyester and polyamide, as well as organic cotton, in a neo-futuristic palette that combines sophisticated shades of black, burgundy, royal blue and cream with colour-shifting reflective treatments.
I am a fashion designer, but I am also a physically active woman. I started doing team sports at 8, competing in handball quite seriously until I was 18. Ever since, barely a day passes without me doing some form of physical exercise. I run, box and do yoga. So working with PUMA on this project gave me a unique, challenging opportunity to bring together my fashion expertise and the kind of technical elements necessary to good performance wear. – Christelle Kocher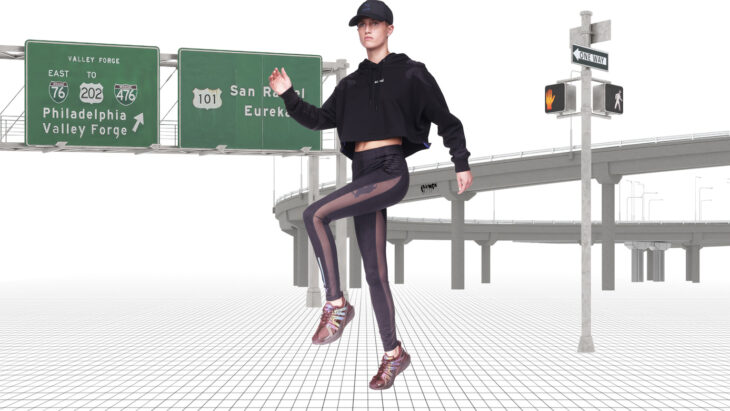 "Elevated sports basics get a couture twist through construction and details: trousers and windbreaker jackets are completed with criss-crossed lacing elements. Tops mimic corsets through strategically placed stitching. Long-sleeve tulle tees bring a sense of delicateness to the silhouette. And leggings are decorated with an embossed lace-inspired motif. Accessories – including a spacious draped gym bag, a running waist bag and two different, classic-cut running shoes – complete the look." – From Puma
Stars of of the campaign are models Apollo Yom, Elise Revett, and Xiaoqian Xu. In charge of creative direction was Ben Kelway, with styling from Rae Boxer, casting direction by Chouaïb Arif, and production by Julien Lacroix. Beauty is work of hair stylist Quentin Lafforgue, and makeup artist Lisa Michalik. Video direction by WWWESH STUDIO.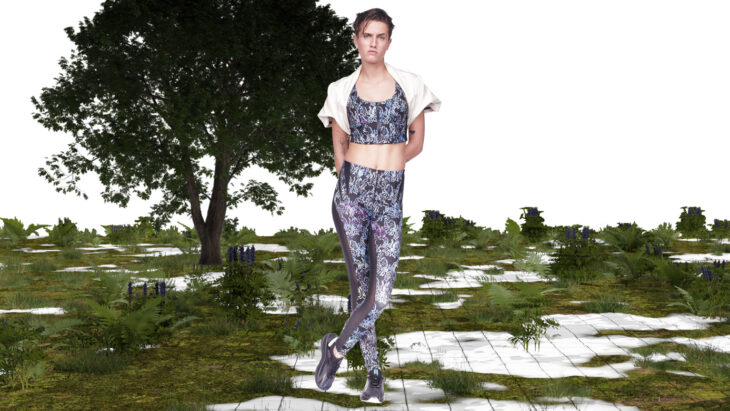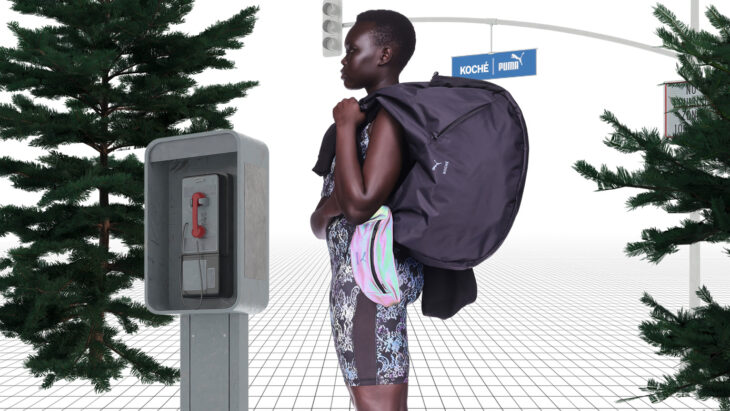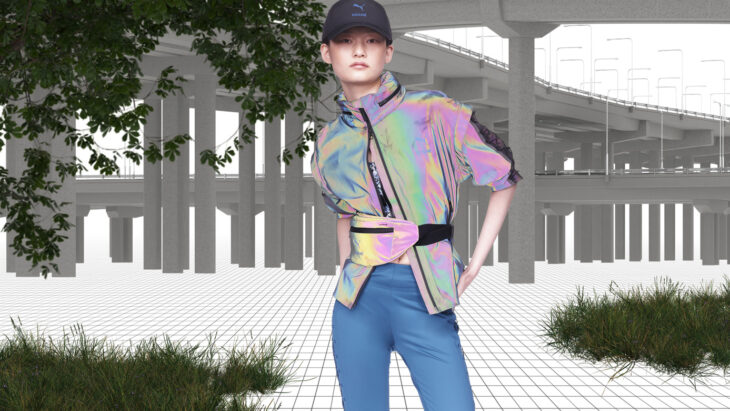 With the PUMA family, we designed these clothes both to help improve performance in exercise and to use as elevated basics mixed with ready-to-wear pieces. Ultimately, though, the collection's goal is to support women in reclaiming their rightful place in the sports space, and to help motivate them stay active at a time when women are standing out as the movers and shakers in the active industries worldwide. – Kocher