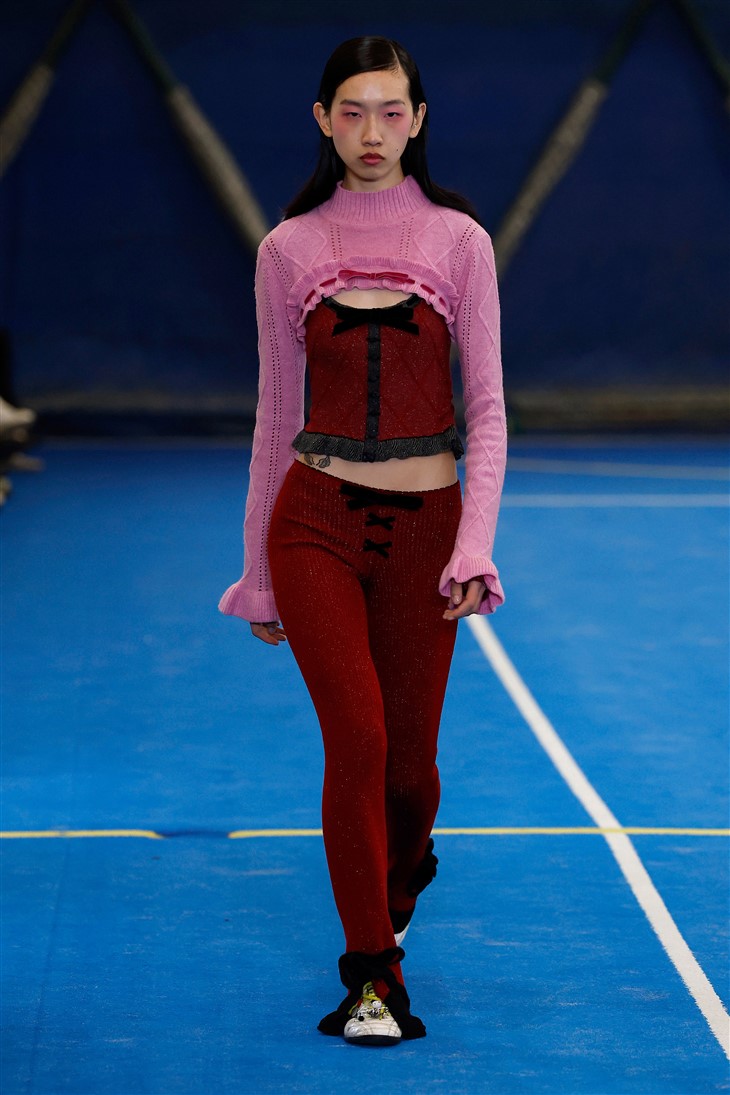 Fashion brand CORMIO presented the Fall Winter 2023.24 Collection with a show held on February 24th, during the ongoing Milano Fashion Week. For the collection, Cormio takes on the most masculine world of all, Italian football. The all-female metaworld is here to remind you of how women's sport is still emblematic of the status in society: in exchange for their bravery, female players, of all kinds, need to work twice as hard to be recognized, and be patient while enduring one test after another.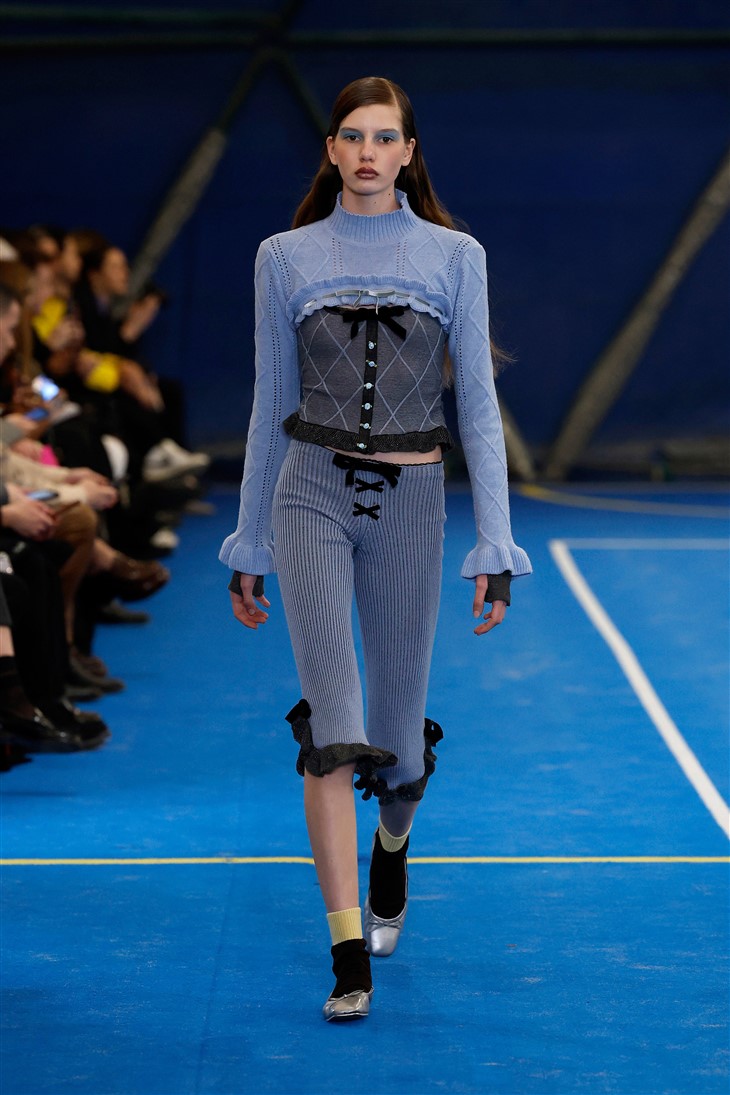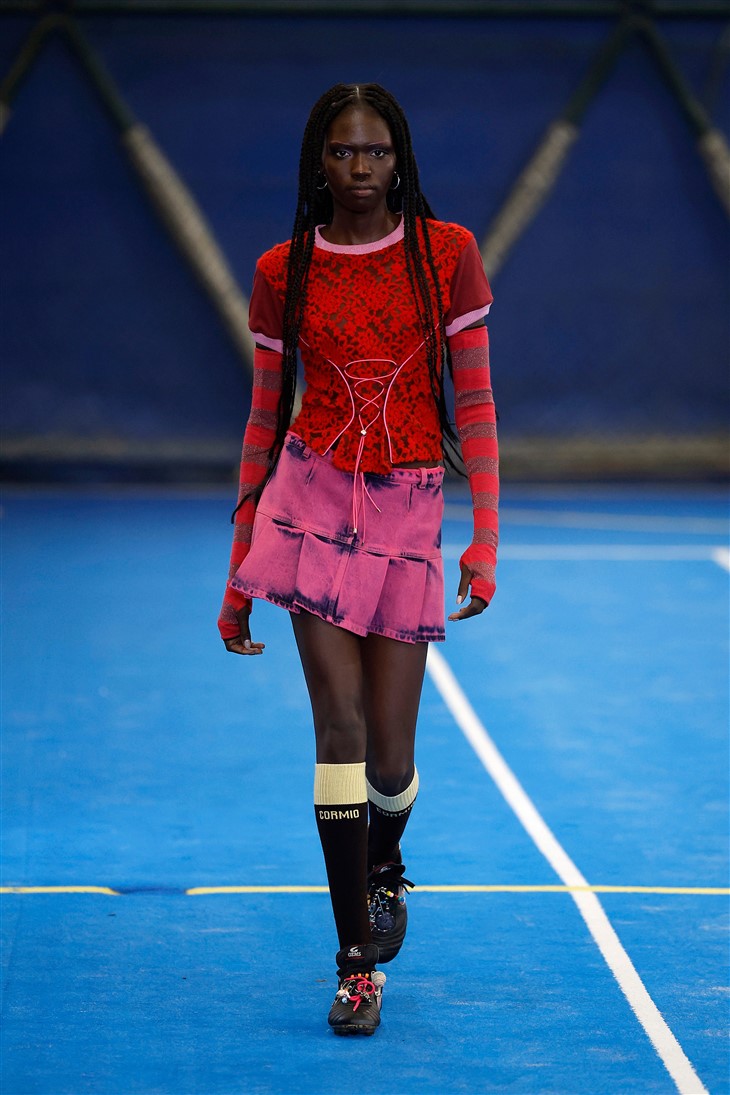 The good news is their success is nobody else's. If you want to join them, you must start by acknowledging their power, girl power in all its brawn and resilience, whether that's an emo rock princess fantasy in the key of Betsey Johnson or Bend it Like Beckham. Girlhood is a state of mind laced with vengeance.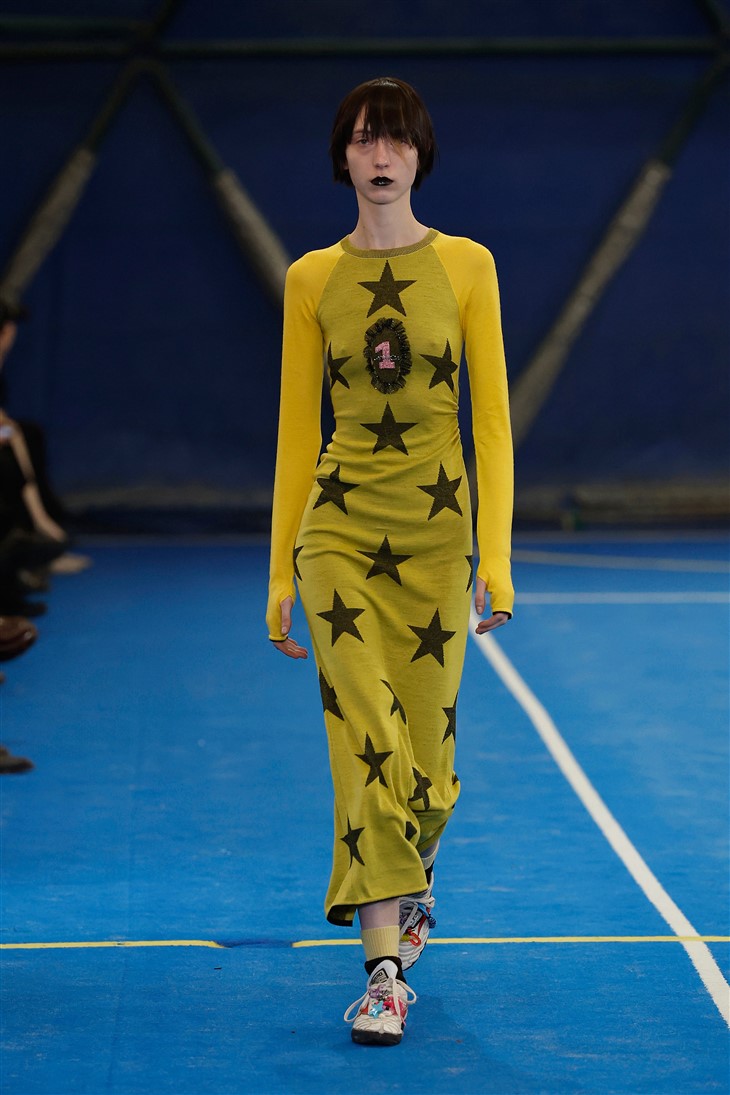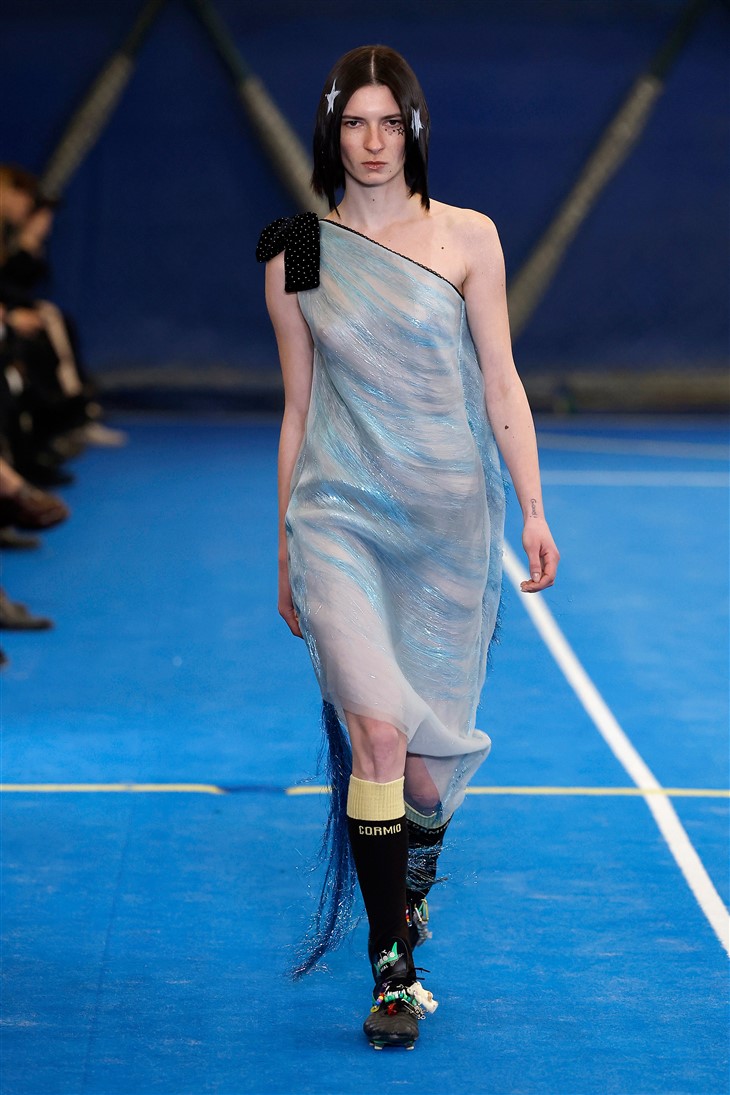 The collection is assembled in this spirit with spontaneity striped through nostalgic sports uniforms. Raglan sleeves, pajama thermals and rugby collars are dropped with glee into the glittering embrace of raw cut silk chiffon. Soccer balls find second lives as purses. Sexist slurs are appropriated and printed onto sweaters in silver foil. In this world, wounds are bandaged with bows. And once we put them on, we get up and run. Letting the jokes we make light the way.