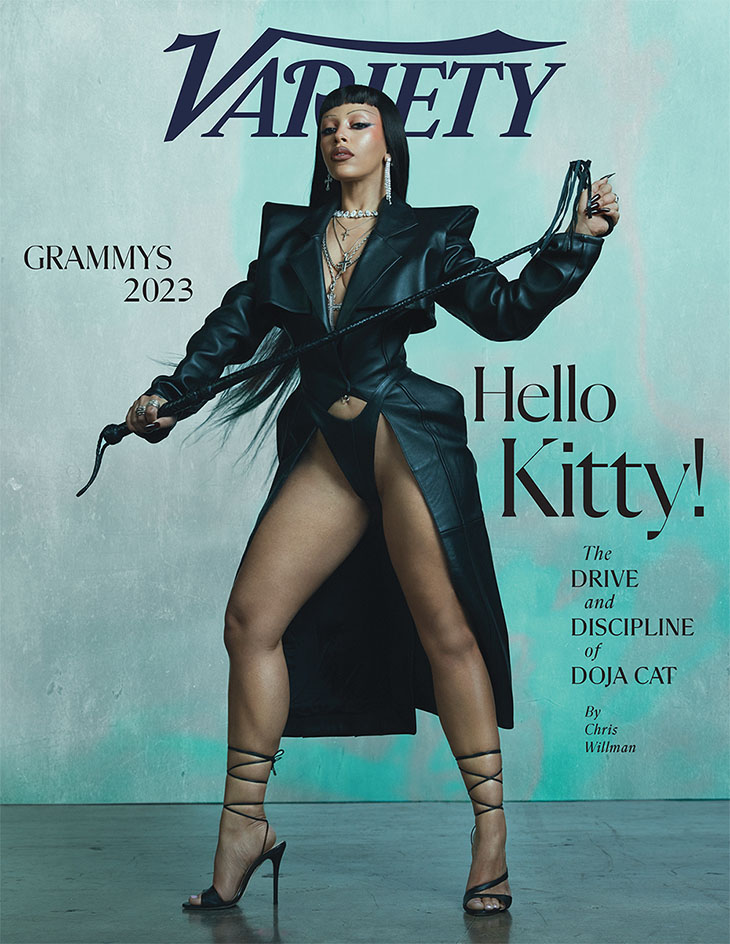 Music superstar Doja Cat takes the cover story of VARIETY Magazine 2023 Grammys Issue captured by fashion photographer Greg Swales. In charge of styling was Brett Alan Nelson, with hair by JStayReady, makeup by Ernesto Casillas and nails by Saccia Livingston.  The set design was the work of Lucy Holt, with production by Alexey Galetskiy. For the cover, Doja Cat is wearing Patrycja Pagas, jewelry by Loree Rodkin, Messika and David Yurman and shoes by Allessandra Rich.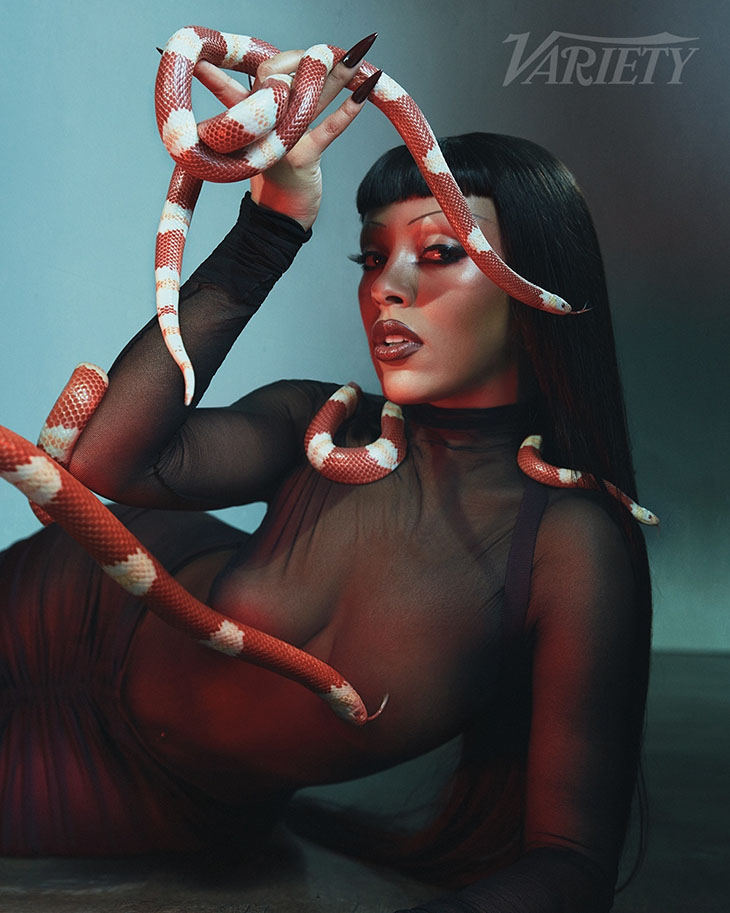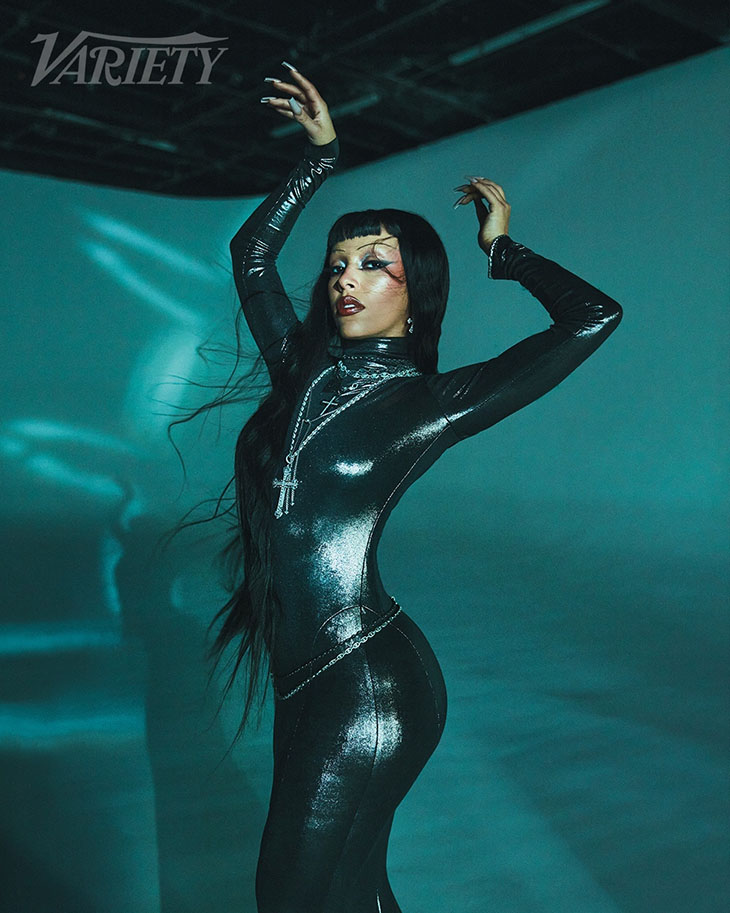 I've been doing wigs for years, and I haven't gotten used to it. You wake up in the morning and it's in your mouth and in your eyes — it doesn't feel good. It's stressful if you want to work out, and then it slides off your head while you're in a public gym. So now you have another responsibility other than taking care of your body. So, yeah, it's the best choice I've ever made, and I've never felt more beautiful. And you know what? I still wear wigs, and they look better now because I don't have so much hair under them, braided with grease and glue buildup because I wouldn't wash my hair for two or three weeks at a time. Now I have a fucking hair hat — a shake-and-go — and I just slap it on and it's cute and I look like a little 'Pulp Fiction' girl.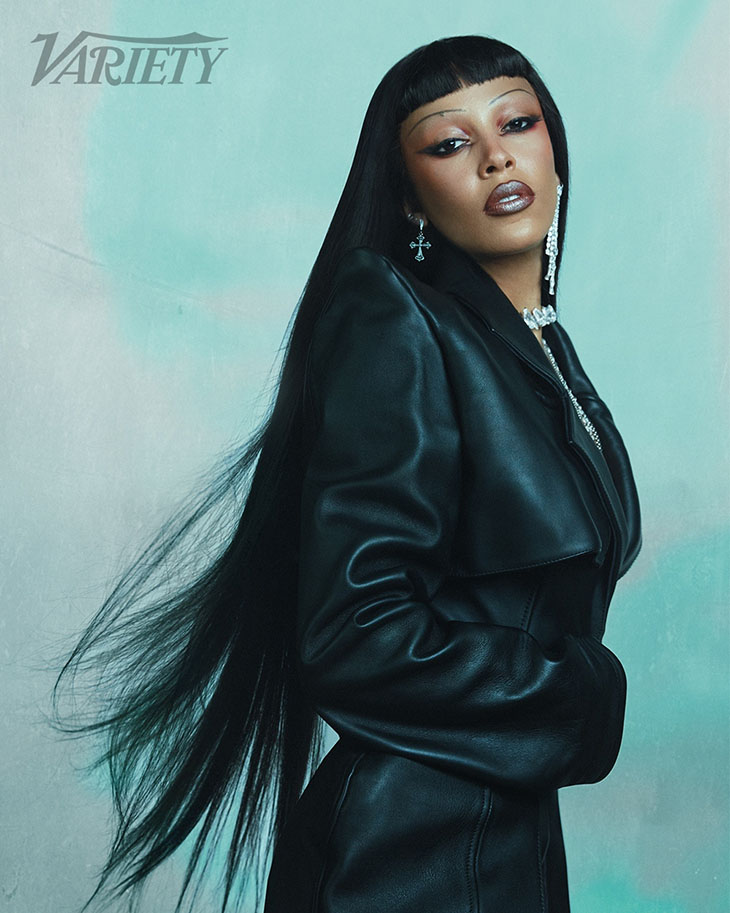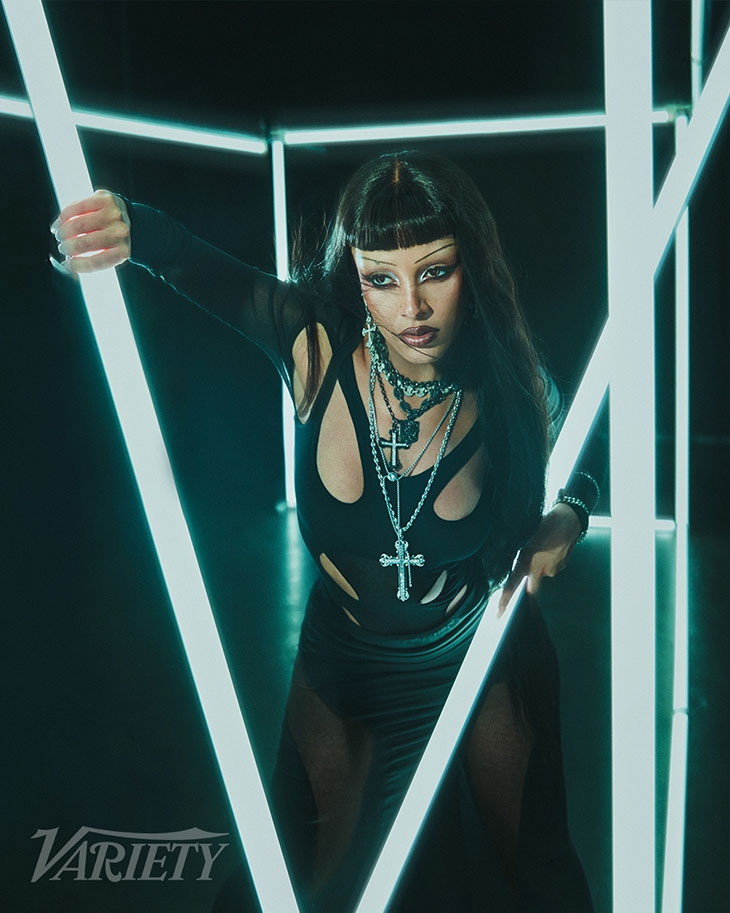 A lot of people think I'm not good at handling trolls because I respond to them. But that's the art of it: I love to go to fucking war with trolls. That's just what I've grown up with; I've been on the internet for 1,000 fucking years and it's just part of me: that I need to respond. People think, 'Oh, if you're defending yourself, you're weak.' But I always rest on 'Everyone can suck my dick from the back. I don't know if you want to write that down. If somebody wants to fight me on the internet, I will gladly join in, balls to the wall. It's fun for me. I'm a very messy bitch.