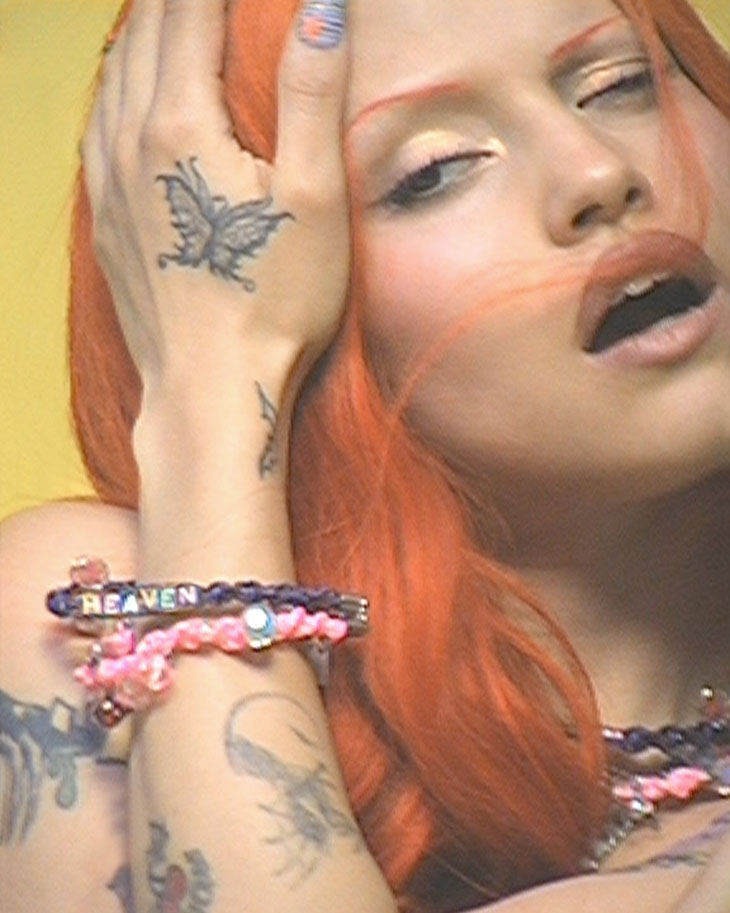 Heaven by Marc Jacobs has collaborated with London-based brand Kiko Kostadinov on a sixteen-piece capsule collection of clothing and accessories. Combining the visual identities of both brands, the universe of Laura and Deanna Fanning, creatives behind Kiko Kostadinov womenswear meat the abundant work of Marc Jacobs. The brands collabroated with London-based artist Connor Beesley on a series of works that appear stamped, patched and appliquéd onto jersey and knit archetypes and form the graphic language for the Heaven by Kiko Kostadinov collection.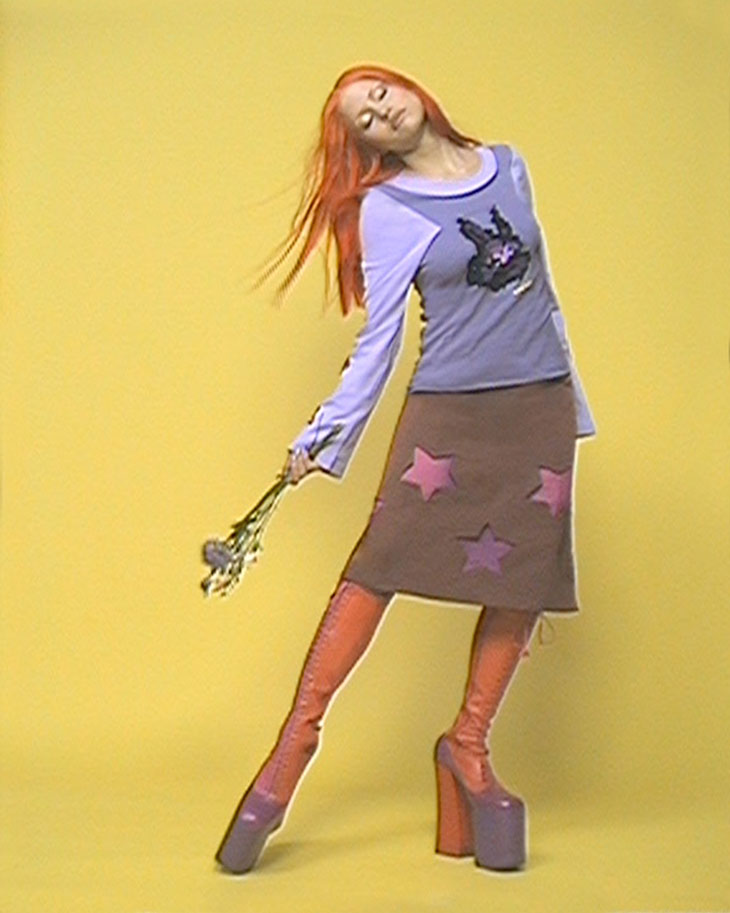 A process of true collaboration from start to finish, Heaven by Marc Jacobs saw Laura and Deanna delve into the newly distinguished codes of Heaven and insert its playful tensions into their work. The pieces are sinisterly twisted with the sisters use of colour and texture and appear to be dramatised in graphic proportions and loop back on key textural references including the fuzz and faux fur that have worked their way into the womenswear collections in seasons past and aligns itself with Heaven and Marc Jacobs with the iconography of a Star. – from the brands.
For the campaign the brands have worked with the renowned fashion photographer Sharna Osborne who captured Los Angeles-based musician and muse Gabbriette Bechtel and London-based musician Beabadoobee.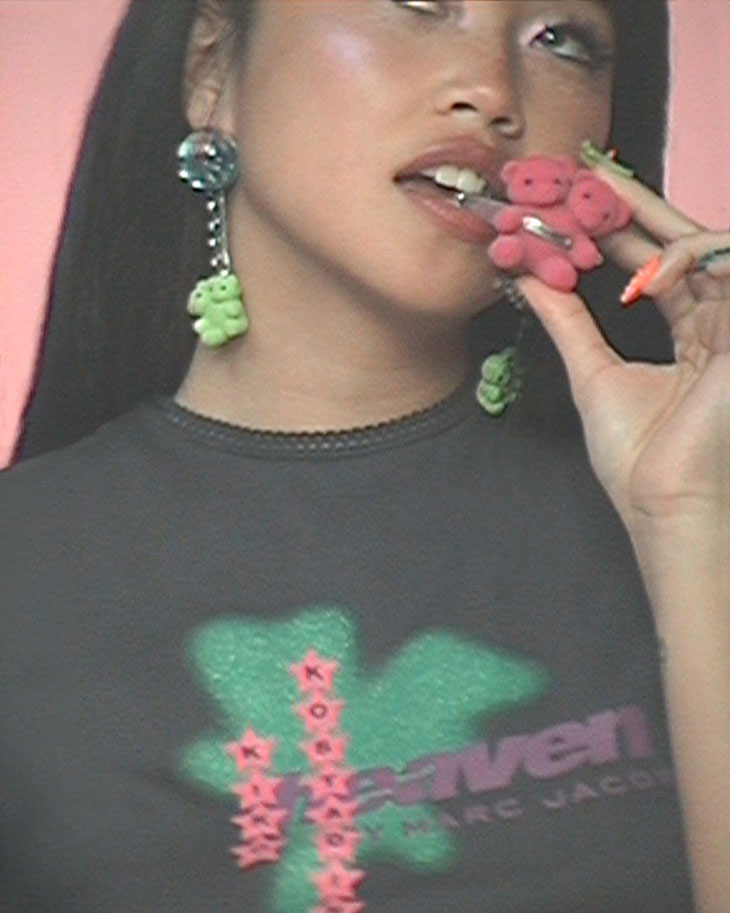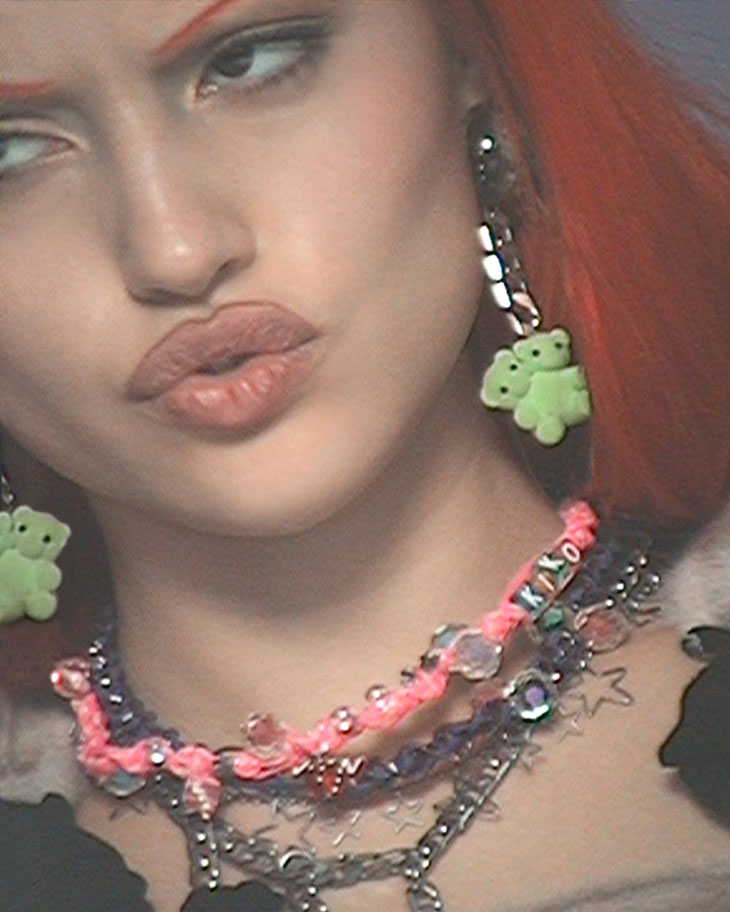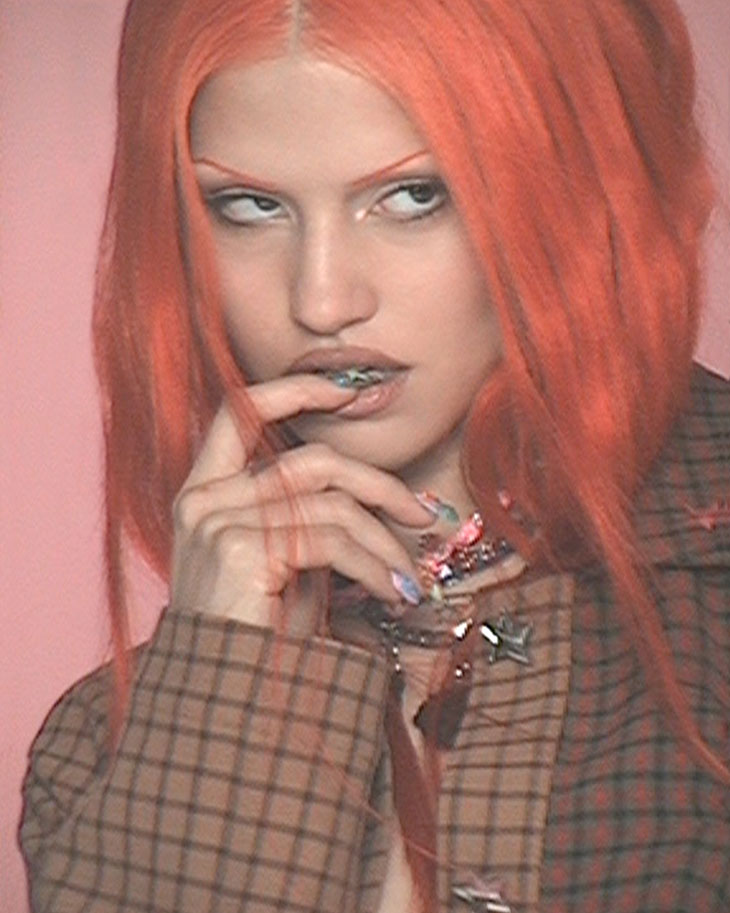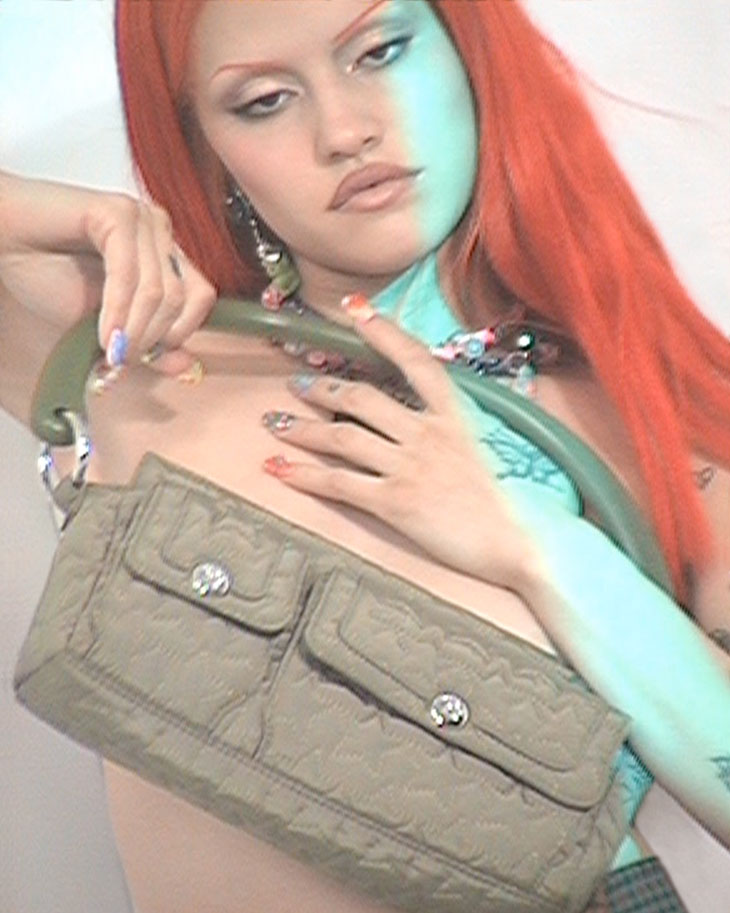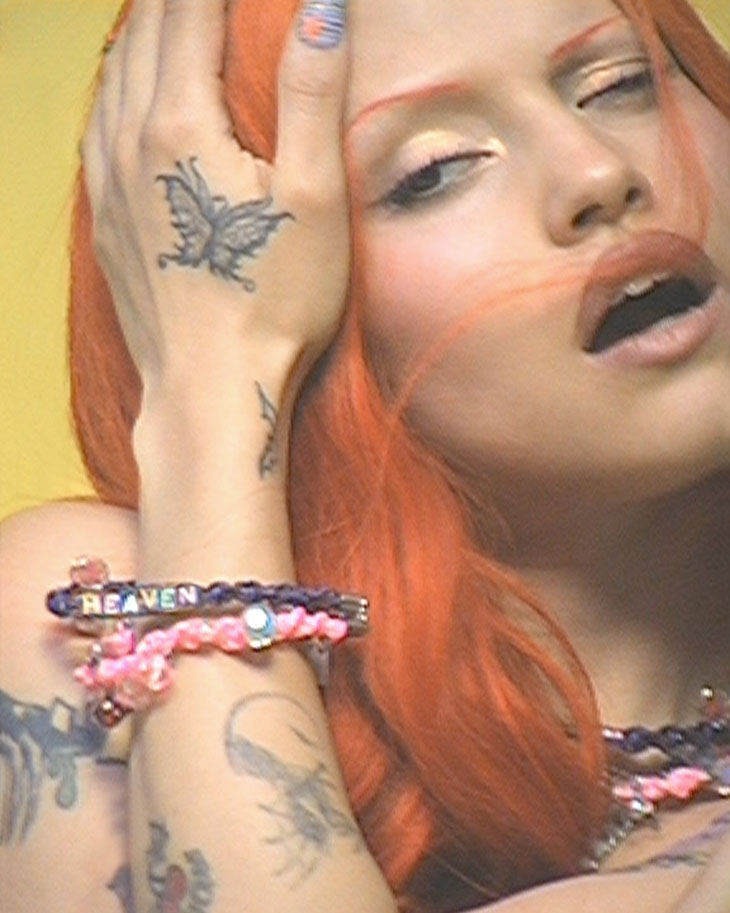 Photographer: Sharna Osborne 
Stylist: Danielle Emerson 
Talent: Beabadoobee @radvxz & Gabbriette
Beauty: Ana Takahashi 
Hair: Franziska Presche 
Nail artist: Mei Kawajiri 
Manicurist: Jessica Ciesco
Set: Alice Kirkpatrick 
Casting: Bert Martirosyan
Production: 360pm