Fashion brand KUSIKOHC is nominated for this year's LVMH PRIZE, and will present its Fall Winter 2023.24 collection to the jury and industry leaders on March 2nd and 3rd 2023 during Paris Fashion Week. Kusikohc, created by a multidisciplinary artist Cho Giseok, is unapologetic in its approach. For its Fall Winter 2023 Collection, the brand explores the "Right to Fail" concept, and captures individuality at its most authentic level.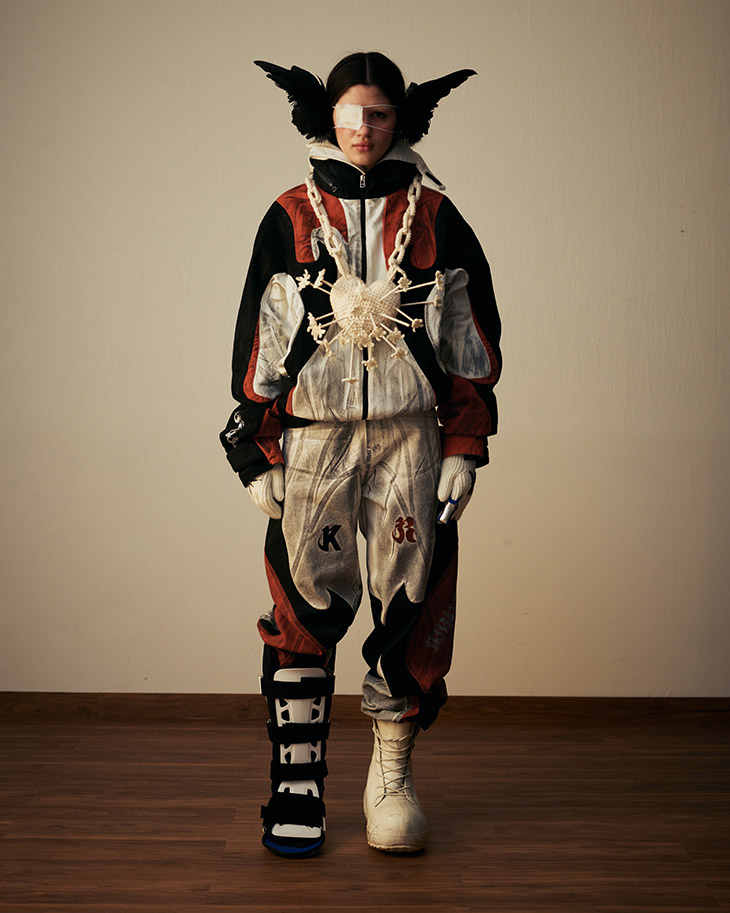 I believe challenge and endeavour themselves have the power to change at least small parts of something, even if they get failed. Therefore, we have the Right to Fail. – Cho Giseok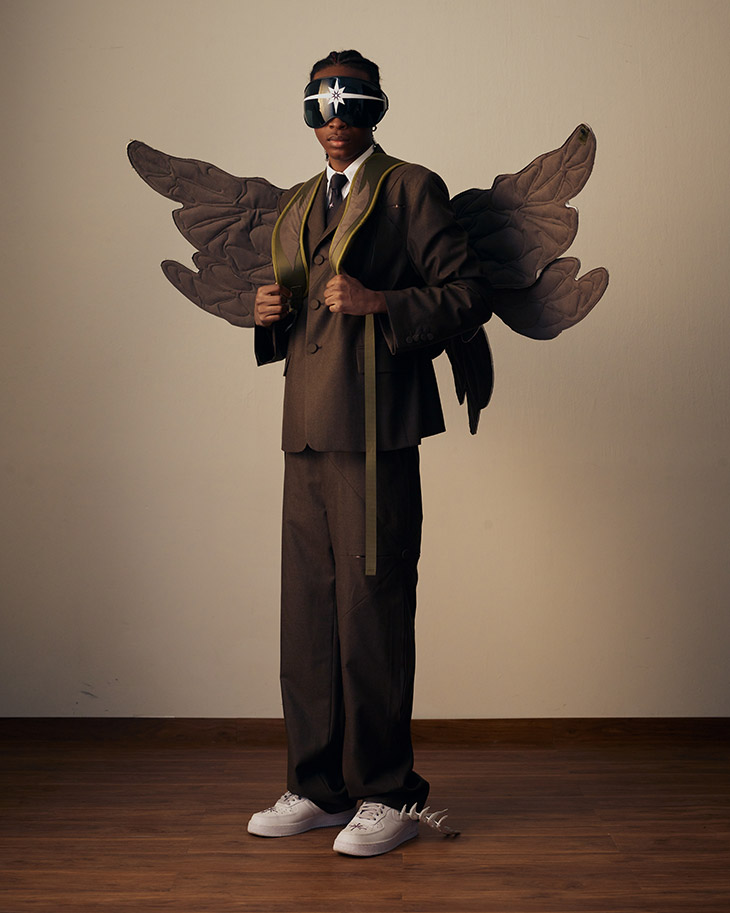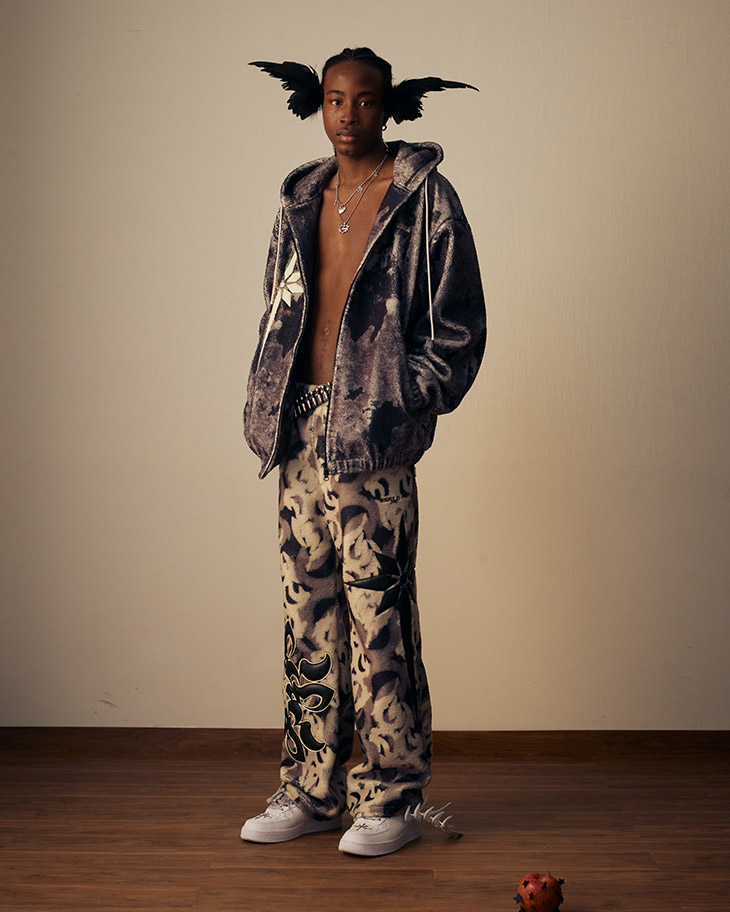 "The 'Right to Fail' concept is derived from Kusikohc's very first collection, and showcases the delicate balance of co-existence in a juxtaposed reality. With narrow visibility back when the first collection launched in 2016, it was important to Giseok to reinvoke this concept again, this time evolving the subtle nuances of the theme and achieving a broader presence. In the end, "Right to Fail" is a promise to himself, with Giseok carrying his personal motto through his creations, but just enough to leave it open to interpretation for anyone who might come across it." – from Kusikohc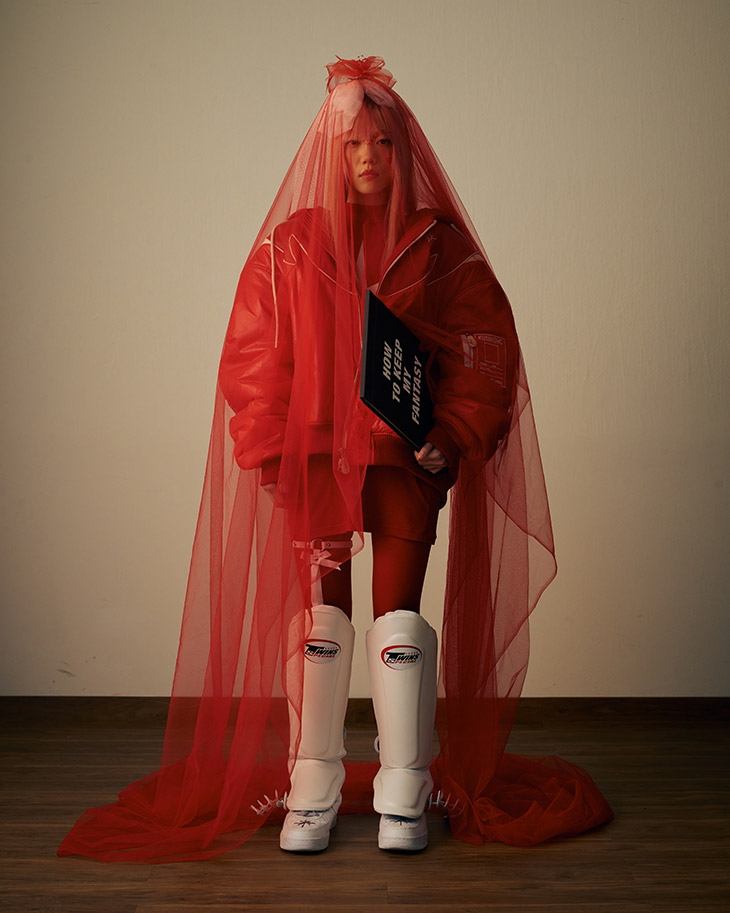 This is the tenth edition of LVMH Prize, over 2,400 candidates applied for the 2023 edition, and 22 young brands were selected for the semi-final. The designers come from 15 countries, including, for the first time, Brazil and Jamaica. During this semi-final – which takes the form of a digital showroom and a physical presentation – the International Committee of Experts of the LVMH Prize will vote to select the eight finalists. The 22 semi-finalists are AARON ESH by Aaron Esh, ANNE ISABELLA by Anne Isabella, BETTTER by Julie Pelipas, BLOKE by Faith Oluwajimi, BURC AKYOL by Burc Akyol, CHARLIE CONSTANTINOU by Charlie Constantinou, DIOTIMA by Rachel Scott, JOAO MARASCHIN by Joao Maraschin, JOHANNA PARV by Johanna Parv, JUNTAE KIM by Juntae Kim, KARU RESEARCH by Kartik Kumra, KUSIKOHC by Giseok Cho, LOUIS SHENGTAO CHEN by Louis Shengtao Chen, LUAR by Raul Lopez, MAGLIANO by Luca Magliano, MARRKNULL by Wei Wang and Tian Shi, NAMESAKE by Michael, Richard and Steve Hsieh, PAOLINA RUSSO by Paolina Russo and Lucile Guilmard, QUIRA by Veronica Leoni, SETCHU by Satoshi Kuwata, STINARAND by Stina Randestad, and WATARU TOMINAGA by Wataru Tominaga.