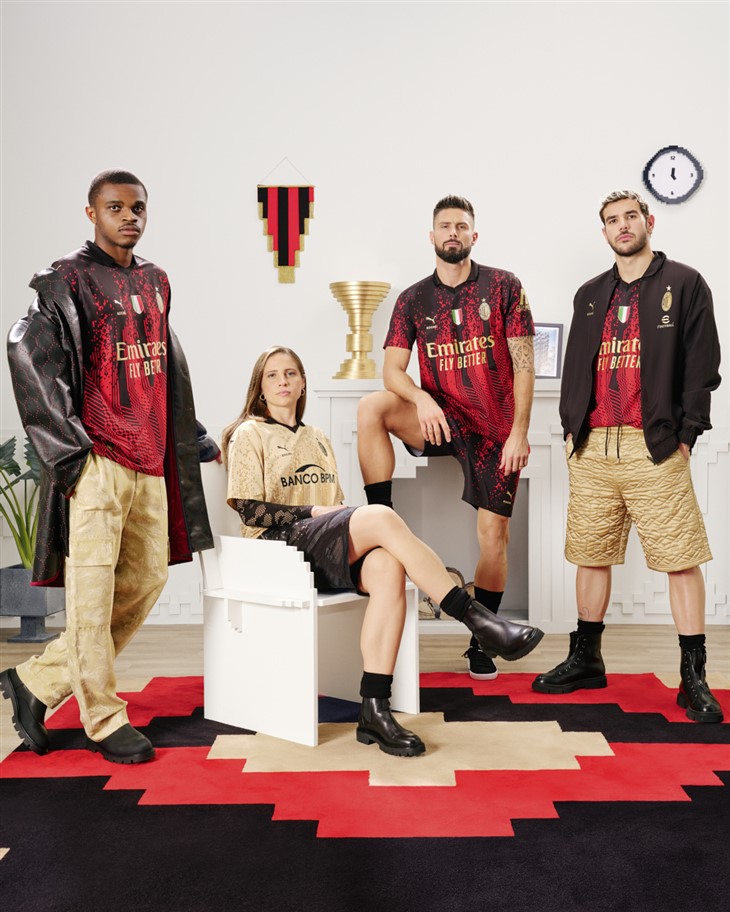 Sportswear giant PUMA teams up with football club AC Milan and fashion house KOCHÉ for a special capsule collection featuring the new AC Milan Fourth kit. The jersey integrates a game-ready pixelated interpretation of the iconic red and black stripes of AC Milan. The new Rossonero reality is reinterpreted in digital 8-bit glory with PUMA, AC Milan, and KOCHÉ. This season, the three brands combine club heritage with performance tech and street-inspired couture for a match-ready collection that is both football and fashion-forward. The capsule features the AC Milan Fourth jersey, shorts, goalkeeper kit, and a pre-match jacket. The new jersey will debut on Sunday 26th February at 8:45pm CET, when the men's first team take on Atalanta at the San Siro in their Serie A fixture. The AC Milan women's team will wear the Fourth jersey in the first leg of the Coppa Italia semi-final against the AS Roma women's team.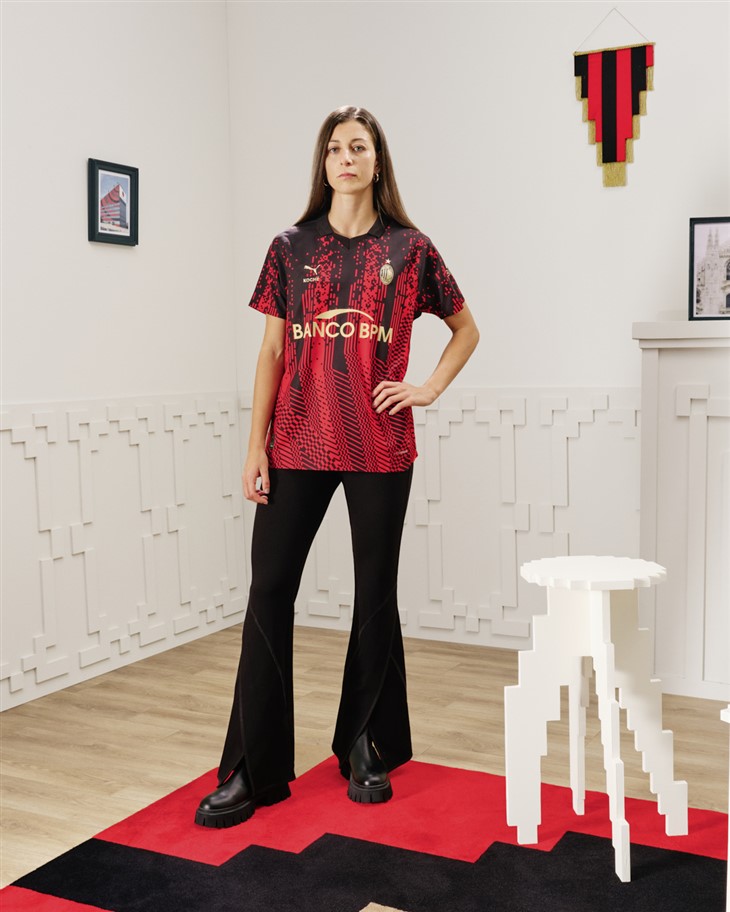 To celebrate the launch of the new Fourth kit PUMA, AC Milan and KOCHÉ are hosting a special pop-up store in Milan from the 23rd to the 25th of February, during Milan Fashion Week. The store will showcase the new kit and feature a special curated talk about the relationship between sports and fashion. The pop-up will also host special appearances from the AC Milan players.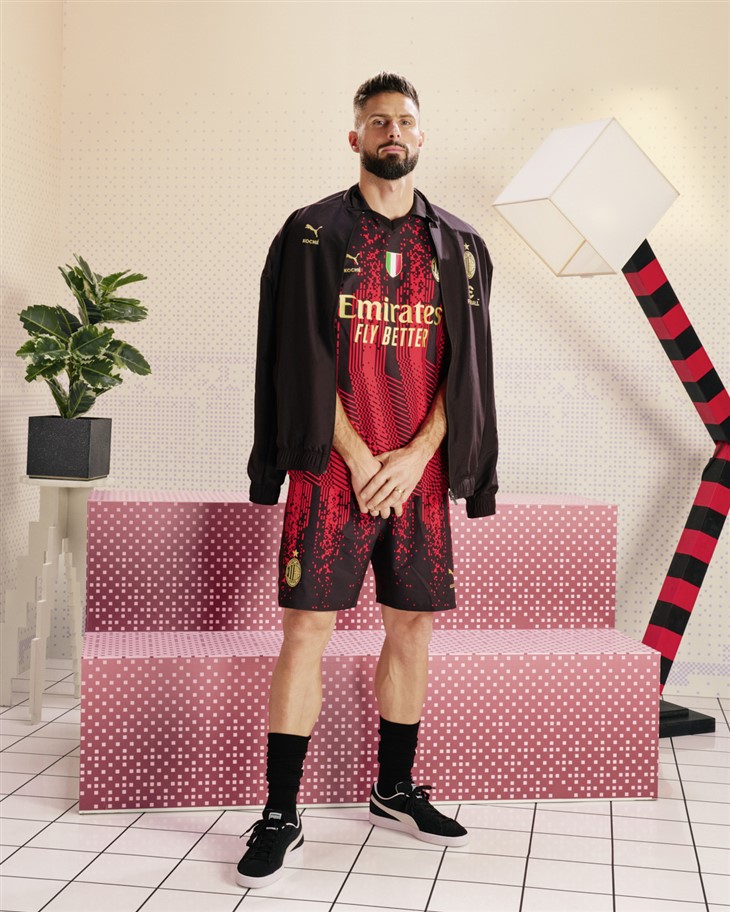 Pixels are the atoms of digital images. They can be reminiscent of 8-bit games, nostalgic early internet graphics and take a contemporary form in the shape of Crypto punks, which are at the center of pop culture today. The idea behind the jersey print is to bend the pixels in a perspective that will pay tribute to the iconic stripes, but at the same time decompose the pixels to blend into the black of the jersey to create a stylized digital look and feel. – Marco Mueller, PUMA Senior Head of Product Line Management Apparel Licensed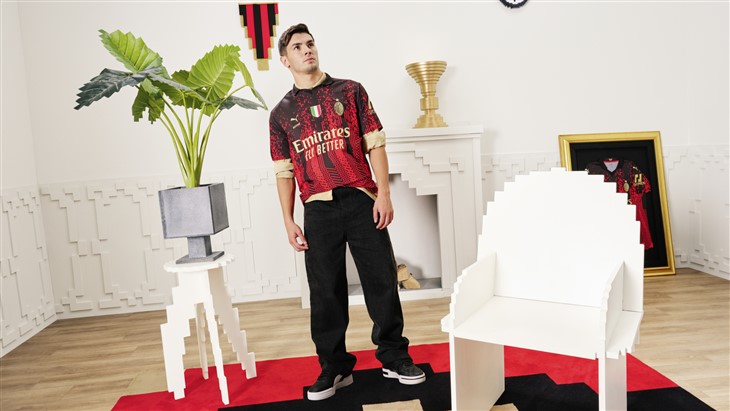 The Fourth jersey places club heritage at the center of a new, pixelated universe, where reality coexists with imaginary, and the only thing that matters is: red and black. The jersey integrates a touch of gold, which adds an elegant touch to the innovative reinterpretation of the pixelated red and black stripes. The new digitally inspired pieces feature all the futuristic PUMA tech that is ready to play on and off the pitch because the game is never over.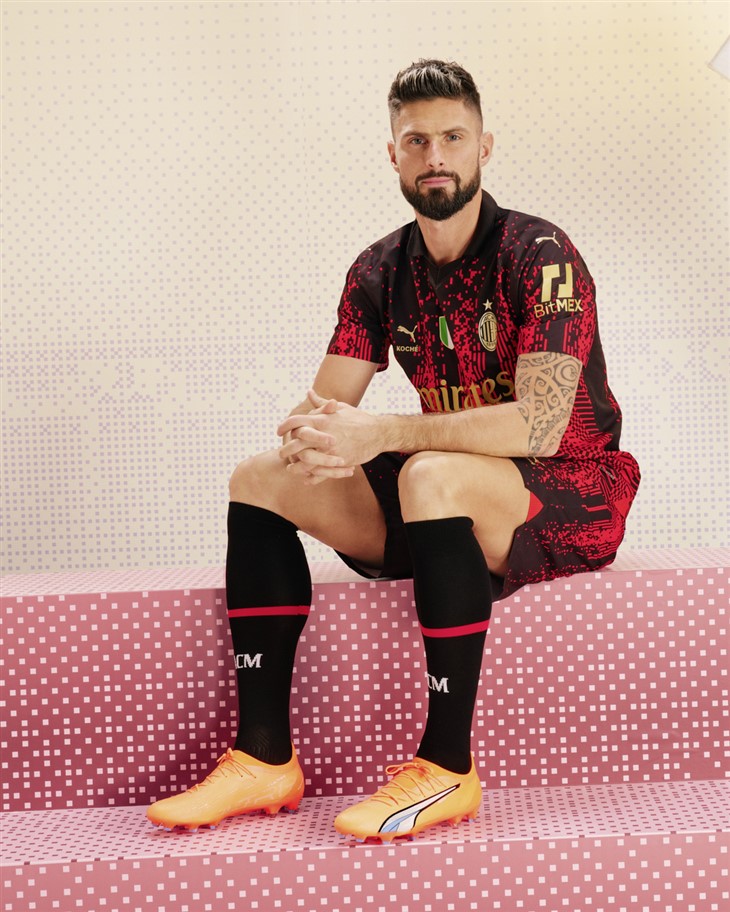 This Fourth kit designed by PUMA and KOCHÉ is the perfect incarnation of AC Milan's innovative drive to be a pioneer and a trend setter. With its ability to incorporate our red and black colors with gold and its modern design, the kit combines heritage and innovation, and it is a testament to AC Milan's ability to merge football and fashion in a credible and authentic way. – Casper Stylsvig, Chief Revenue Officer of AC Milan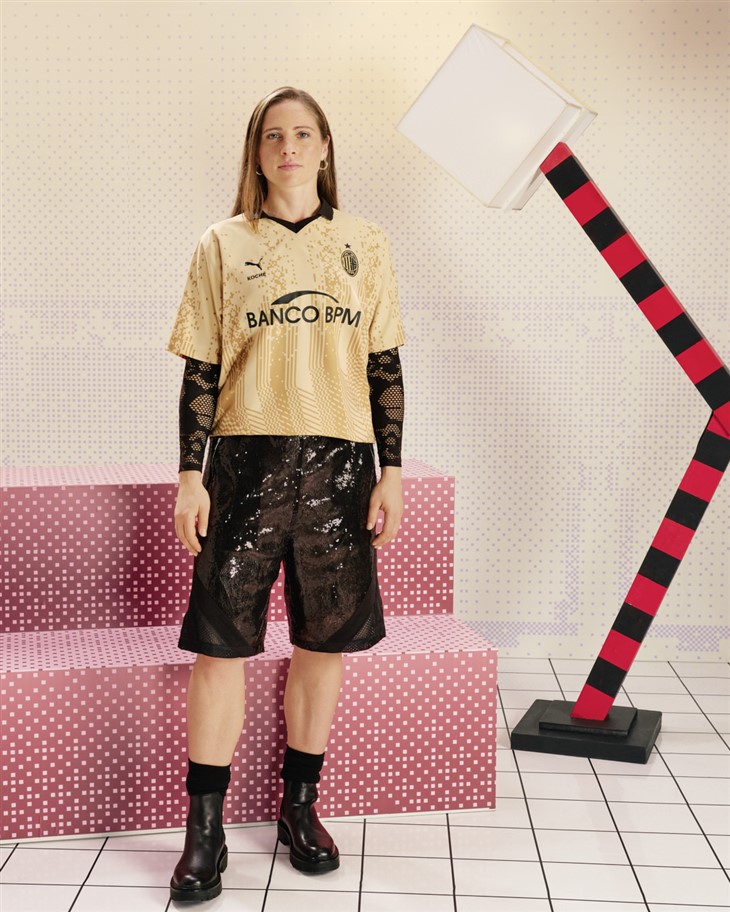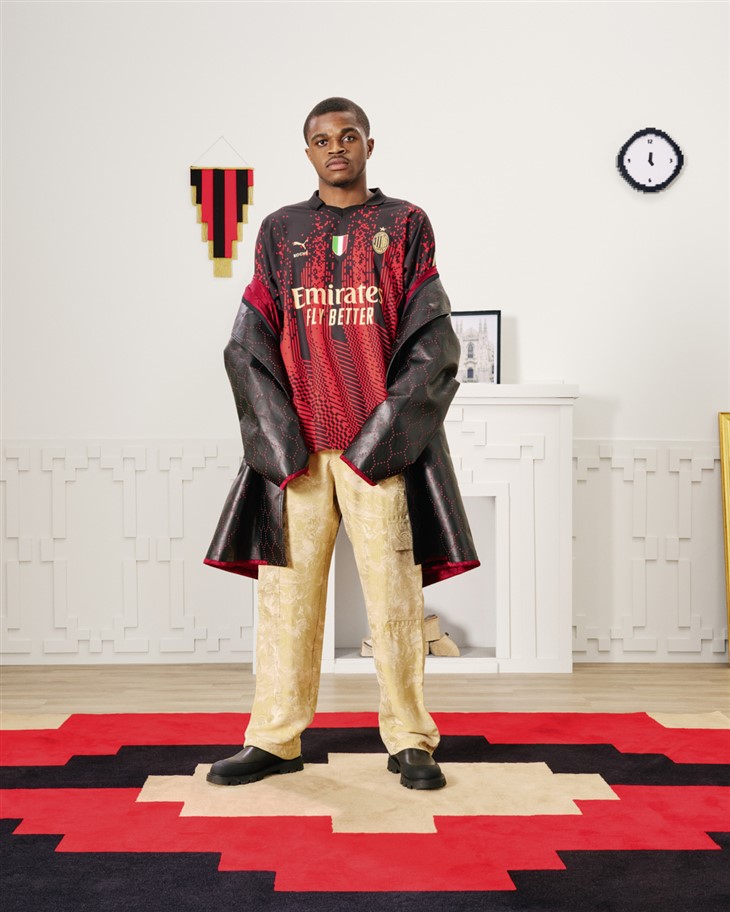 It was such an honor for me to work on this cult jersey. I am a football fan and AC Milan is one of the most iconic football clubs of all time. I am very proud to bring an elegant KOCHÉ touch to AC Milan players on the pitch. It was a real pleasure to deep dive into AC Milan's DNA and give my modern take on the red and black stripes. – Christelle KOCHER, Founder and Creative Director of KOCHÉ