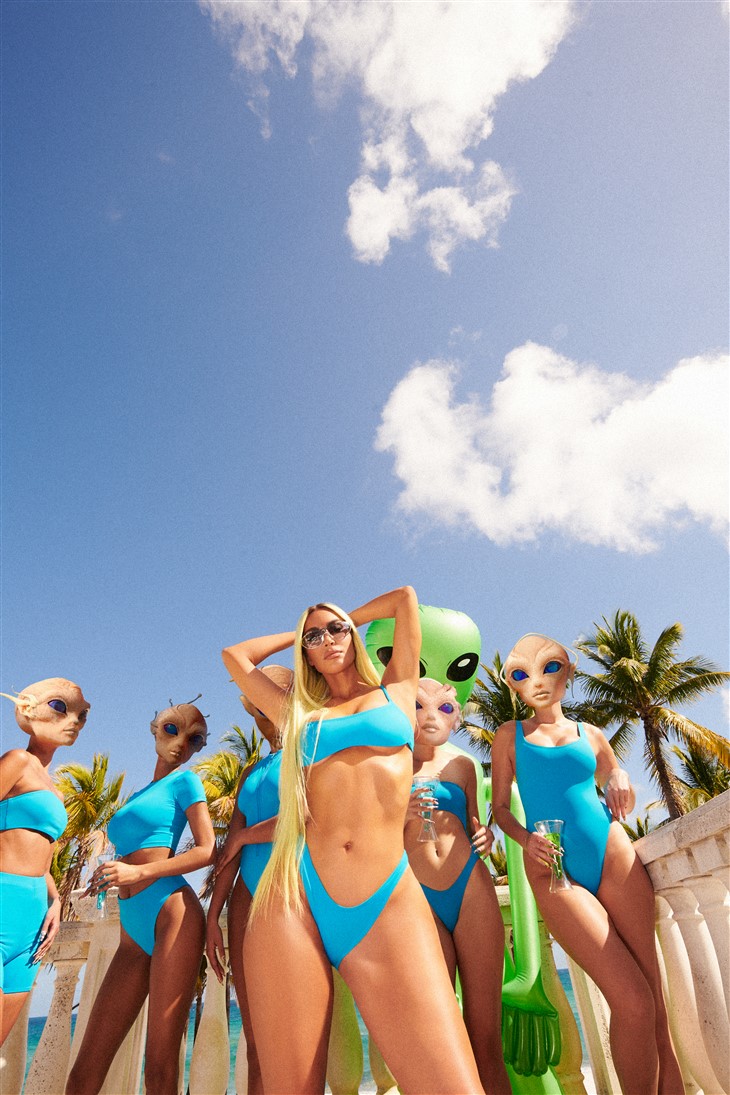 Solutions-orientated brand SKIMS announces their revolutionary SKIMS Swim Shop is back, and it's better than ever with all the best-selling pieces from launch, plus over 10 new swim silhouettes, reinvented cover ups and all-new swim accessories. Starring in the campaign is Kim Kardashian, the founder, in an out of this world vacation surrounded by an alien SKIMS squad, a timely nod to the current US UFOs sighting, captured by renowned director Harmony Korine. For the campaign, Kardashian is also wearing Giuseppe Zanotti shoes.
SKIMS Swim has been one of SKIMS most explosive categories with over 500k all time waitlist signups for SKIMS swim and over 1.2k 5-star reviews on SKIMS swim styles. The brand plans to grow the category significantly, and this new restock is just the start of the brand's swim evolution! This is the largest swim drop to date with even more pieces to layer, style and alternate – there's a style for any coverage level you desire and a set for very occasion. Shopping for swim can be daunting but SKIMS styling system makes it effortless.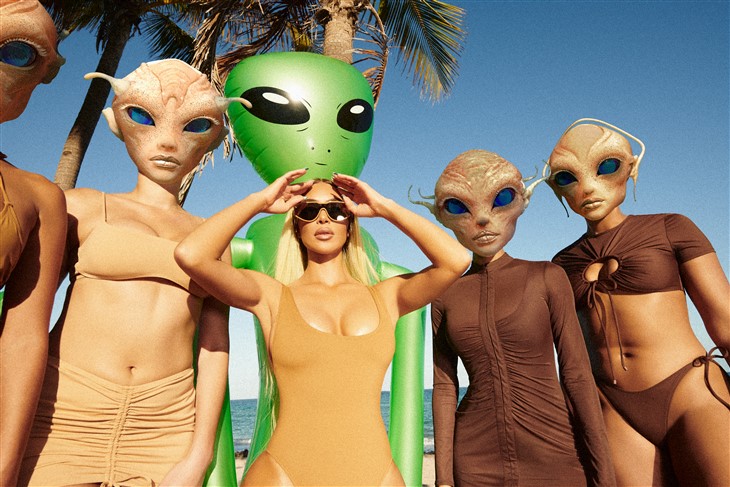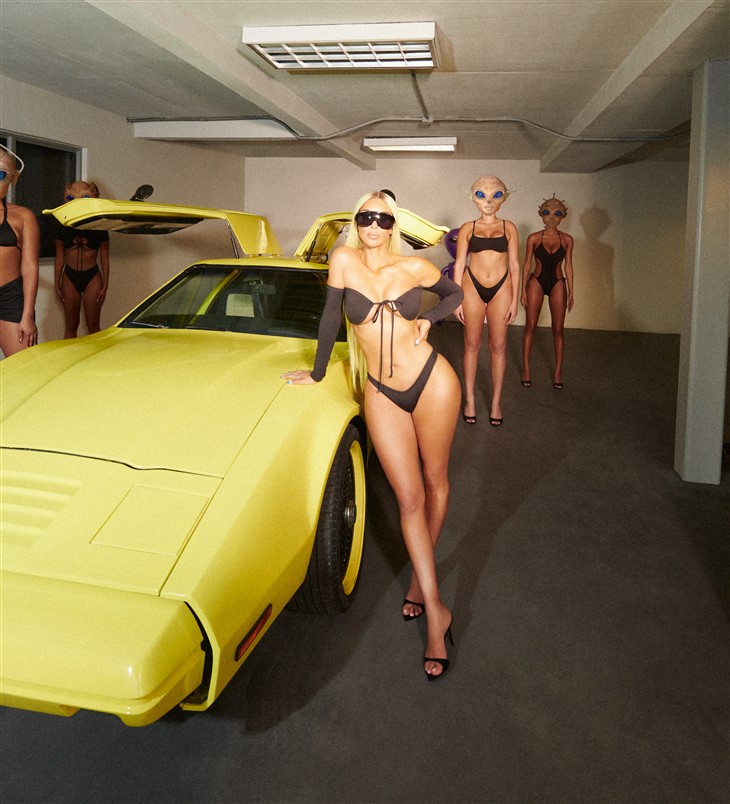 The SKIMS Swim Shop launches on Tuesday February 21stand is SKIMS largest assortment of swim solutions for every occasion and body.