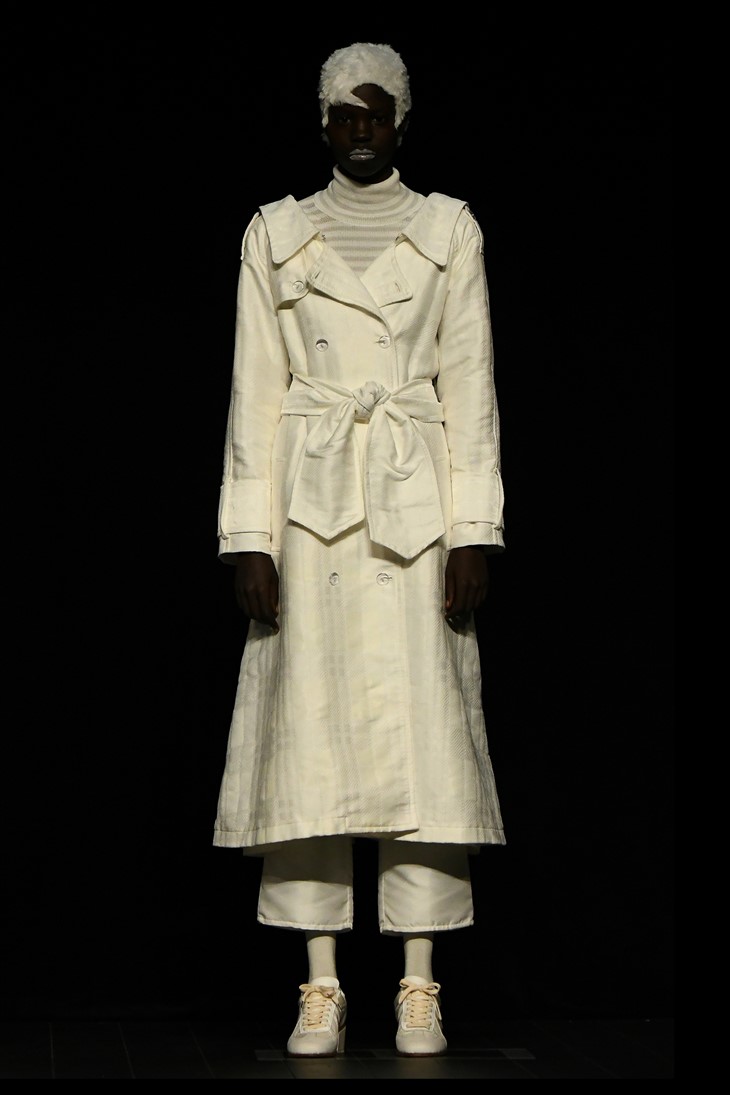 Fashion house ANREALAGE presented the Fall Winter 2023.24 Collection, with a show held on February 28th, during the ongoing Paris Fashion Week. For this season, Anrealage uses fashion to explore the evolution of human perception and how every living organism – no matter how simple or complex – inhabits a world of its own. A scientist of fashion, Kunihiko Morinaga presents his own wearable take on Umwelt (German for 'environment' or 'surround-world'), a 19th-century concept developed by the German philosopher and biologist Jakob Johann Baron von Uexküll that explores how living beings perceive their environment.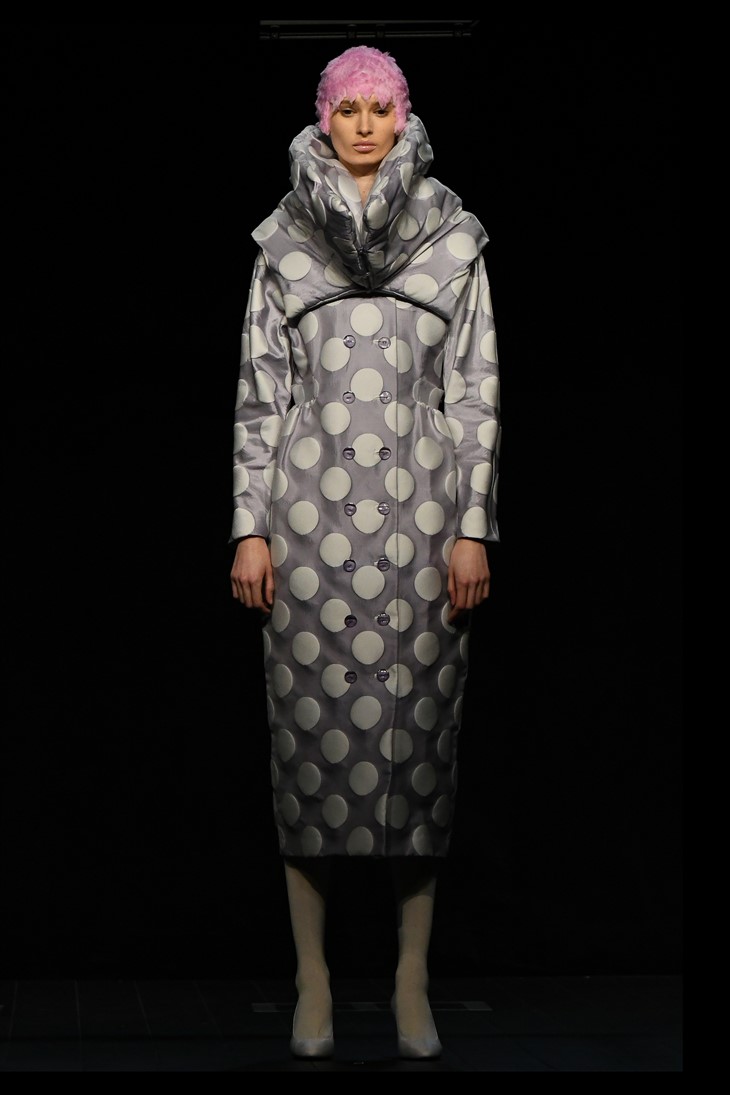 Two equal worlds.
Two different worlds.
How we see the world.
How they see the world.
Wear equal.
But not equal.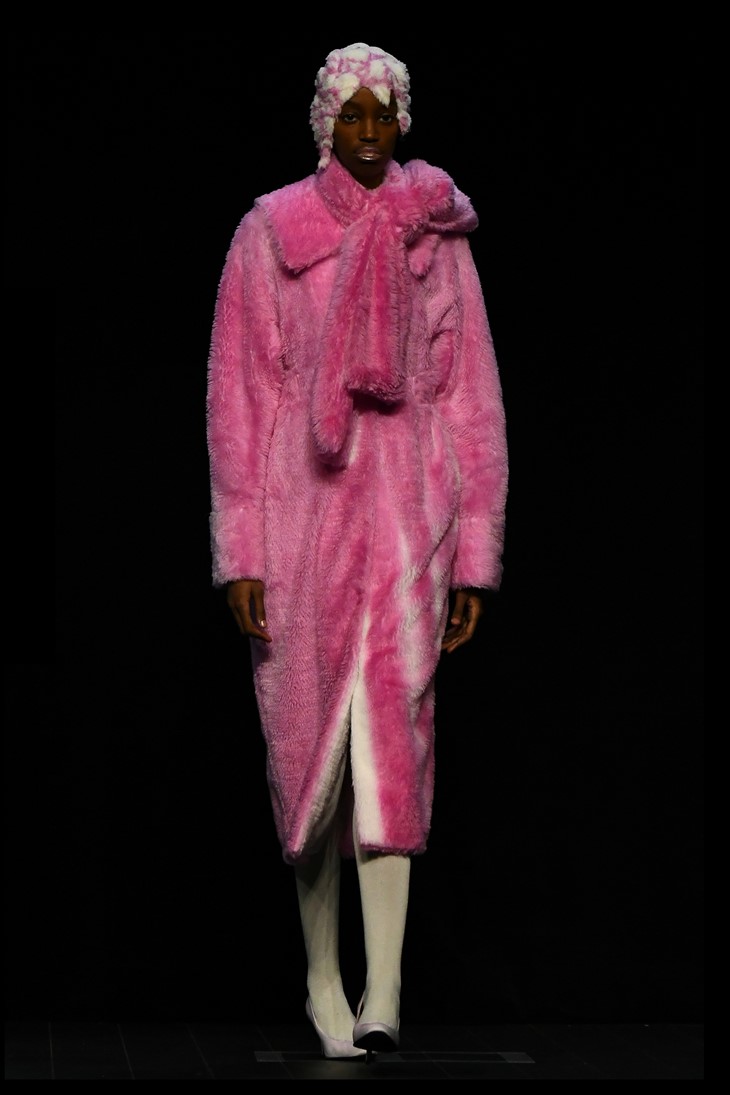 The way different organisms perceive the world through sensory data is not "=." Seeing nature through the eyes of an insect, for instance, reminds us that things aren't necessarily what they seem. A yellow flower, and the Umwelt for bees which can see in the ultraviolet spectrum differs sharply from that of a human's perception of that flower. To help target areas of nectar, the color of the flower's center is an intense reddish-purple for the bee, while other parts are monochrome. For Kunihiko Morinaga, opening our eyes to the concept of different Umwelten serves as a metaphor for the need to celebrate diversity. "We are all one race, even if how I see my world is not equal to how you see your world," he says. – from Anrealage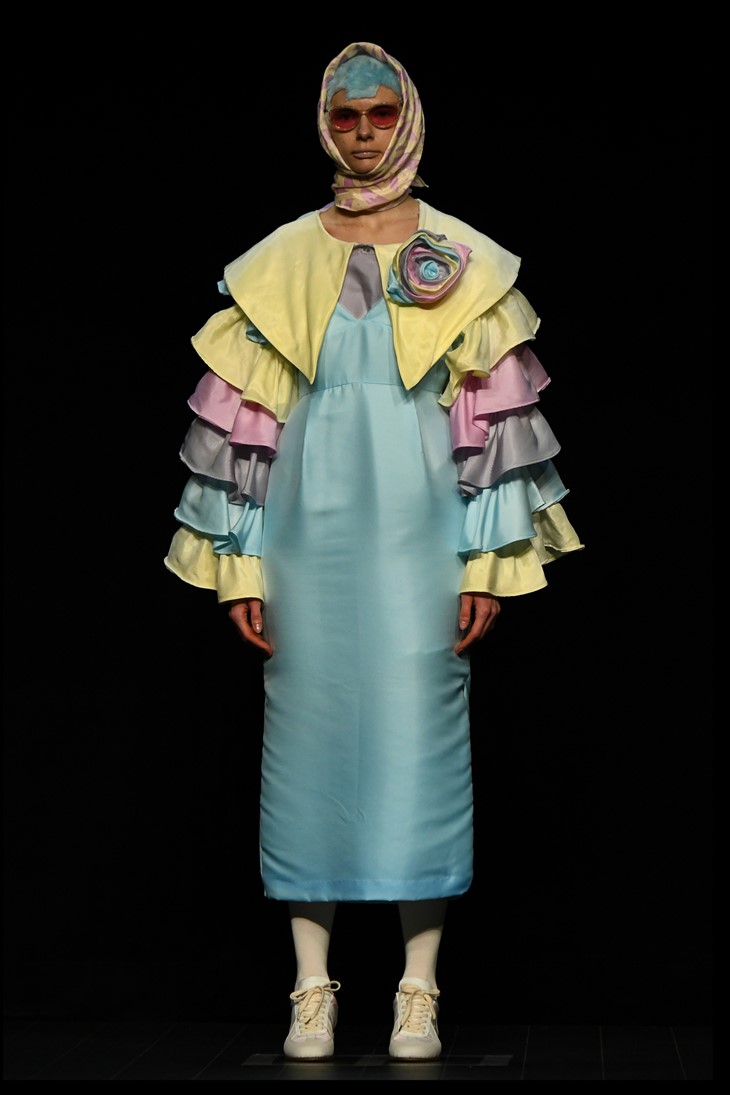 With a collection blending classic '50s-inspired shapes and futuristic materials that change color when exposed to natural sunlight (UV rays), Anrealage expands its portfolio of experimental photochromic materials produced in-house, adding faux fur, velvet, lace, knit, jacquard and satin. New color developments for looks include a yellow, beige, red, and light blue that morph into other shades in UV light. As the intensity of natural sunlight is ever-changing, the colors are constantly shifting. These garments return to their original color in around three minutes when no longer exposed to the UV rays.