Fashion brand BYBLOS unveiled its Fall Winter 2023 Collection, that celebrates diversity and uniqueness, as well as growth, transformation and evolution, on Match 21st. The collection was inspired by the DNA, the profound meaning of life, and the power and beauty of the natural World. Designer Manuel Facchini used a diverse range of colors, pattern and materials to capture the richness and complexity of nature. The brand emphasizes the spiral of the DNA in the collection, and conveys a sense of vivacity and dynamism with a wide range of colors, from green to yellow, passing through fuxia into the scarlet red and plunging into deep rock black.
FALL WINTER 2023.24 WOMENSWEAR COLLECTIONS
"Oversized coats in soft mohair cocoon in explosive colors alternate with double-faced pea coats and quilted jackets. Tailored blazers with rigorous cuts, highlighted by oversized shoulders but irreproachable in their graphic geometry. Genderless trousers that mix X and Y chromosomes, creating a fluid, bold , bond-less and boundary-less balance. The iconic "Infinity" BRA-BELT in thickened eco leather, with a helical shape that recalls the symbol of infinity, gently envelop and protect the waist or breasts. Spiral dresses that fray organically on the shoulders creating unprecedented braces, expression of the chromosomes, while at the pelvis they melt into impalpable organic pleats, plastic expression of stainless telomeres. Helix motifs creep asymmetrically into the cocktail dresses, underlined by micro-encrustations of ton sur ton rhinestones along the crepe dresses." – from Byblos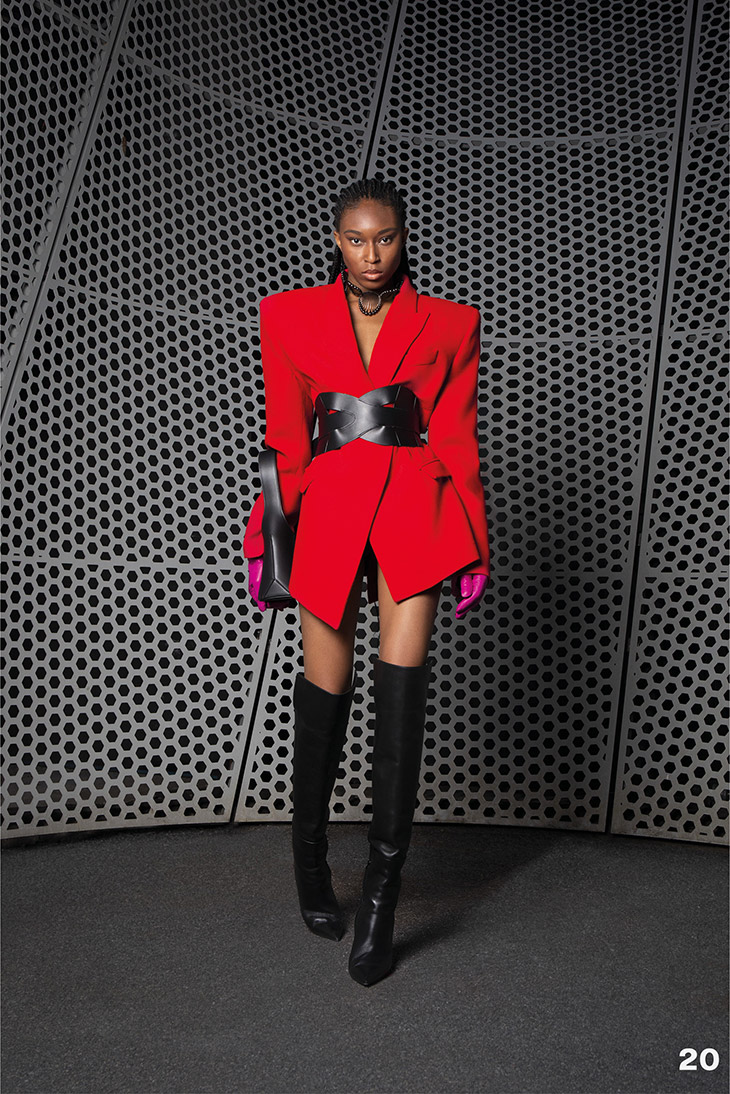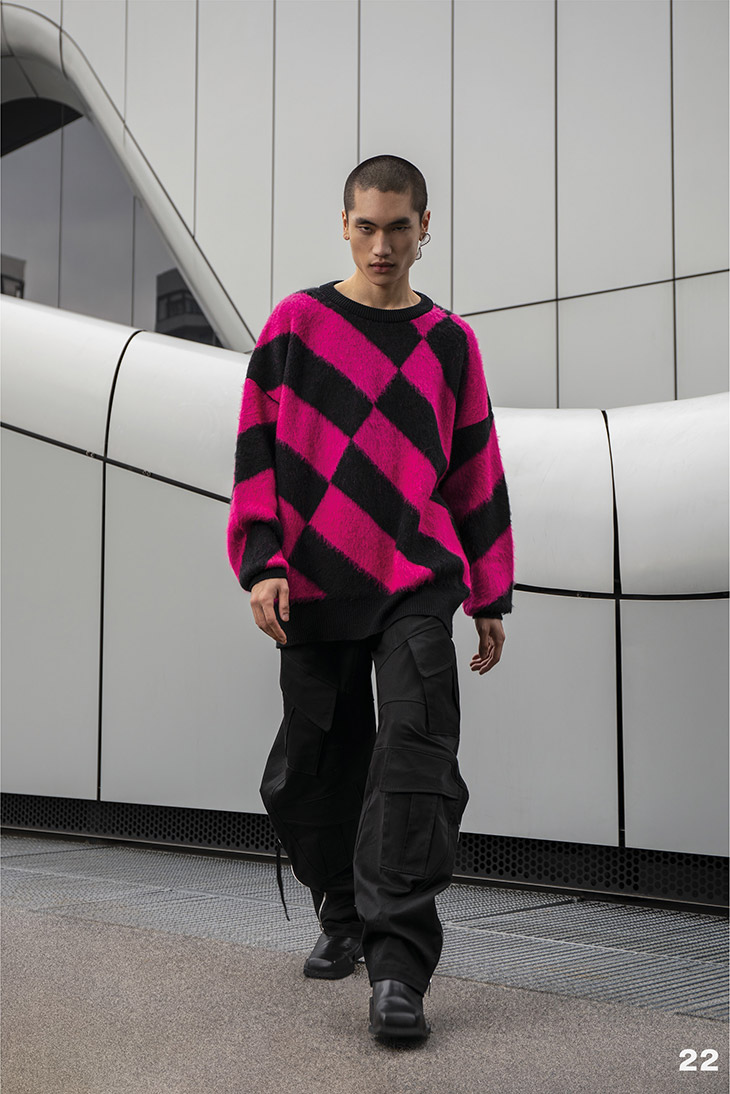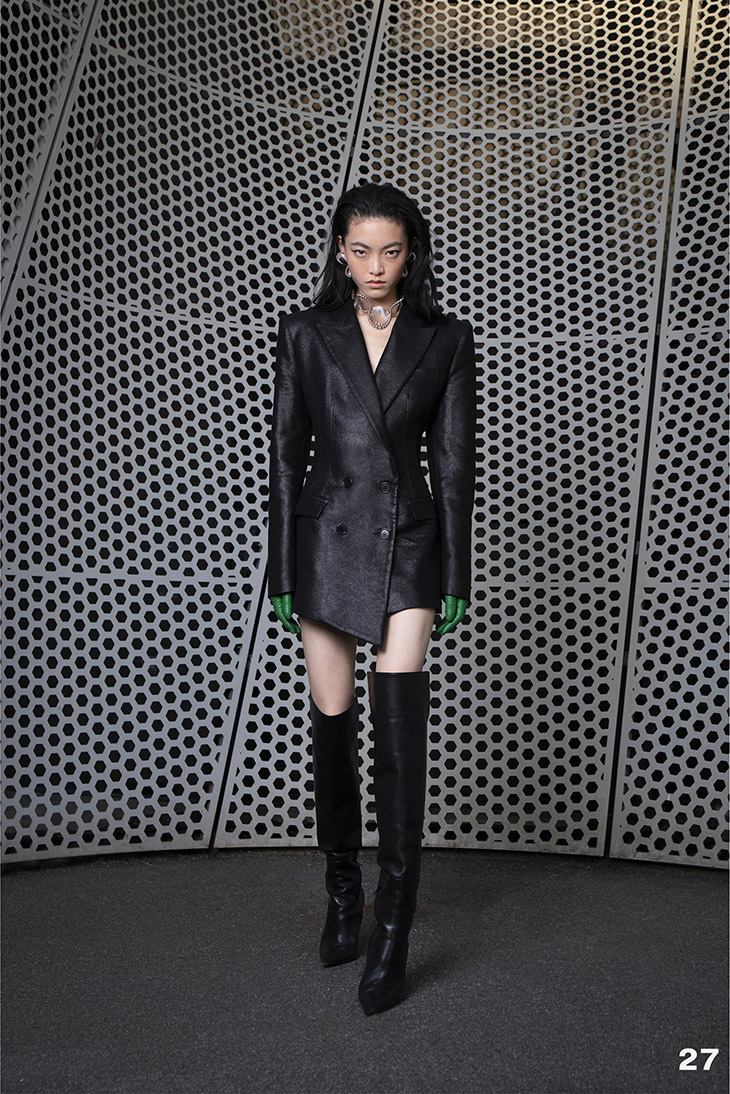 Fashion photographer Alberto Alaggio captured the looks modeled by Willie Fidelis, Lucy, Minji Lee, Li Linzi, Annette Marie, and Minyoung Choi. In charge of video direction was Federico Airoldi, director of photography Paolo Poletti.