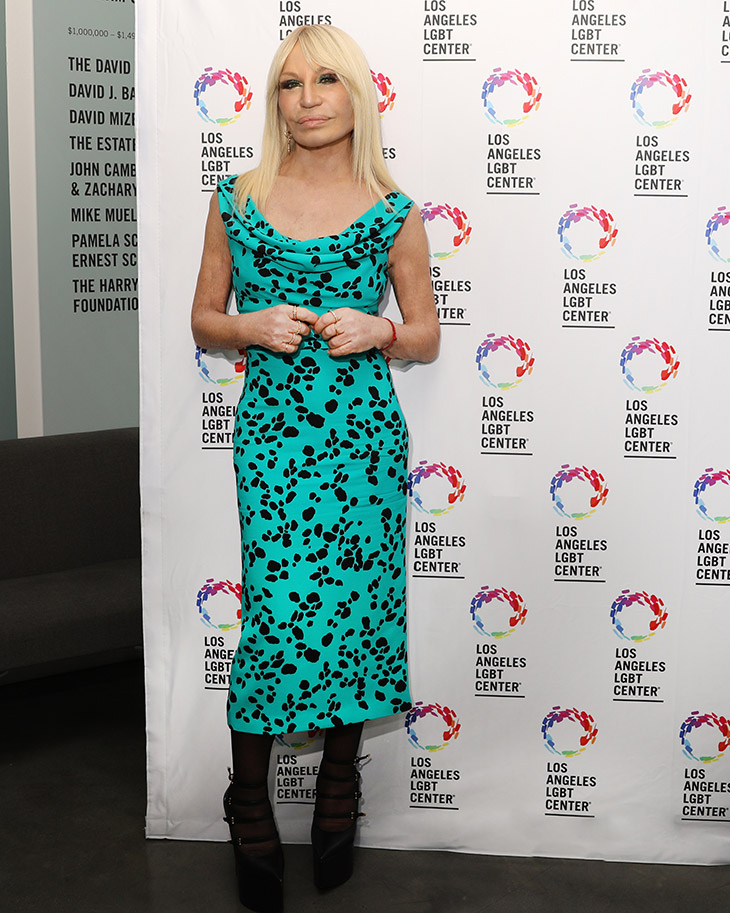 Italian designer Donatella Versace visited the Los Angeles LGBT Center, to celebrate the announcement of a scholarship program for LGTBQ+ fashion students, supported by the Versace Foundation and the Council of Fashion Designers of America (CFDA). The Chief Creative Officer of Versace visited the Center's vast array of services and met with the Center's workers and service providers from Senior Services, Culinary Arts, and Youth Services departments. After the tour, Donatella Versace and CFDA designers Pia Davis of No Sesso and Sergio Hudson hosted a "fashion masterclass" with the young people enrolled in the Center's Youth Academy. Ms. Versace also sat down with the Center's Chief Marketing and Communications Officer, Phillip Picardi, for a fireside chat about her career in fashion and her advocacy for the LGBTQ+ community.
I was truly honored to be at the Los Angeles LGBT Center today to officially launch our scholarship with the CFDA to support LGBTQ+ students. Seeing the work of this incredible organization in person was so important for me. The support they give to the people who need it most is invaluable, and I am thrilled to be a small part of helping the work they do. It was also a wonderful chance to bring together our fashion community. Together we are all stronger – Donatella Versace.
The Los Angeles LGBT Center offers a wide range of programs and services for LGBTQ+ youth, including housing and education services, school-based programs, the LifeWorks mentorship program, and Models of Pride—the world's largest free conference for LGBTQ+ youth.
Versace will presented its Fall Winter 2023 Collection this Friday, March 10th, in Los Angeles.