Copenhagen based brand HAN KJØBENHAVN presented its Fall Winter 2023.24 Collection with a show held on February 25th, during the recently finished Milano Fashion Week. With a combination of sculptural design and a global collaboration with Diablo IV, The Chthonic Penumbra collection from the Danish fashion house continues its artistic direction where sculptural shapes, organic curves and brutal design elements drives the expression. Handcrafted and welted boots, chrome sculptures integrated into garments and dresses, ripped draping techniques and lightweight designed chrome eyewear directed the collection.
Working with Blizzard Entertainment is one of the most natural collaborations that I have ever done. We share visions, aesthetics, and creative views, which has made it such a joy to work on this. The visual expression in the game and how I work have a lot of similarities and that has given me the opportunity to really combine the two worlds and the emotions attached. – Jannik Wikkelsø Davidsen, Founder & Artistic Director for Han Kjøbenhavn
To work with a fashion brand as iconic as Han Kjøbenhavn is a hugely exciting move for Blizzard Entertainment and we can't wait to showcase even more creativity and collaboration from our minds in the future. Diablo IV is a game we can't wait to launch and to be able to connect with the fashion world in such an authentic and original way has been a joy to be a part of. – John Mueller, Diablo IV Art Director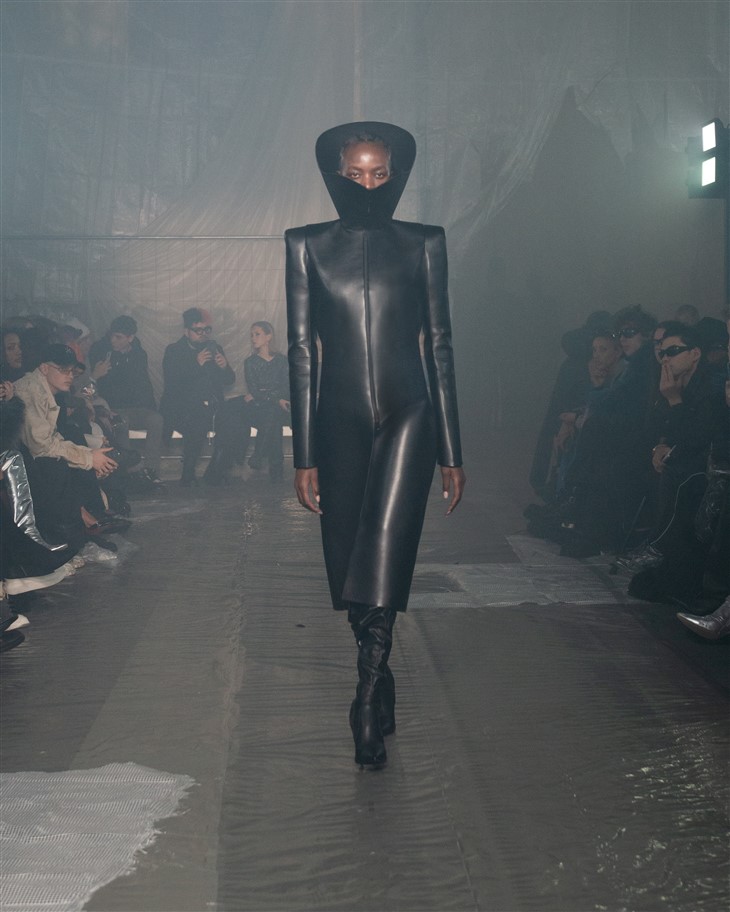 Faux fur, vegan leather, feathers, and pearls are the dominating materials in the collection creating a raw, yet elegant feeling. The color scale strikes in tones of grey and black, with a soft touch of white and chrome to create a contrast complimented throughout the entire collection. The dense and dramatic raw atmosphere provided was accompanied by dystopian and brutal audio that altogether provided the backdrop to an intensely emotional visual experience. It provided a framework whereby the surprise launch of the global collaboration between Han Kjøbenhavn and Diablo® IV (the hugely anticipated game from Blizzard Entertainment) revealed exclusive collaboration creations down the runway. The creations are featured against eye-catching blood red fabrics, which included mesh and rubber complete with Han Kjøbenhavn's signature sculptural volumes. Tight-fitted bodysuits embroidered with Diablo IV logo showcased the companies' vision of making 'hell a beautiful place'.