Fashion house MONCLER and the 15-time GRAMMY Award-winning musician Alicia Keys team up for a collection, that was inspired by New York, specifically, late '90s Manhattan. The gender-neutral collection captures the city's energy, swagger, and optimism with baggy '90s silhouettes and strong hues such as green, orange, red, and purple. It features oversized trackwear silhouettes, nylon bucket hats, cropped halter tops, and shrunken tees. Fashion photographers Ibrahem Hasan and Laura Jane Coulson captured the Moncler x Alicia Keys campaigns. Hasan's campaign images focus on the New York inspiration, featuring a backdrop of the world's most recognizable skyline and cast made up of New Yorkers. While the campaign by Coulson brings a series of candid and colorful portraits that introduce us to Alicia Keys – the designer.
Moncler and me go way back to when I was a little kid during those New York winters. A Moncler was something you could see, but not quite reach yet. That high vision of excellence to strive for. This collection is like fulfilling that childhood wish on an epic scale. – Alicia Keys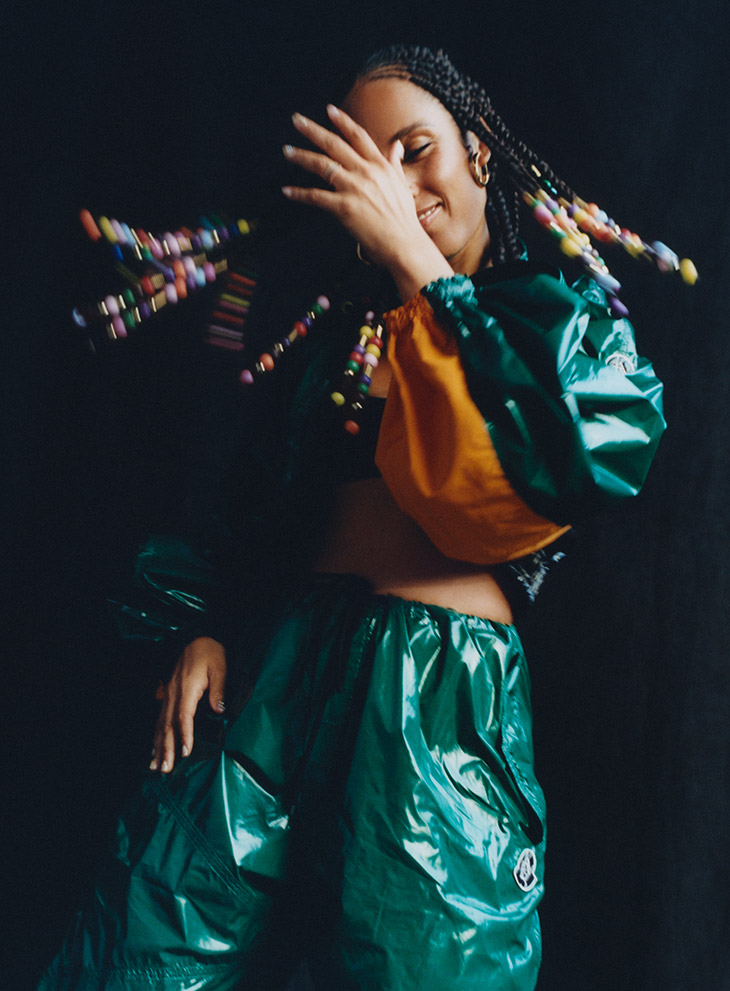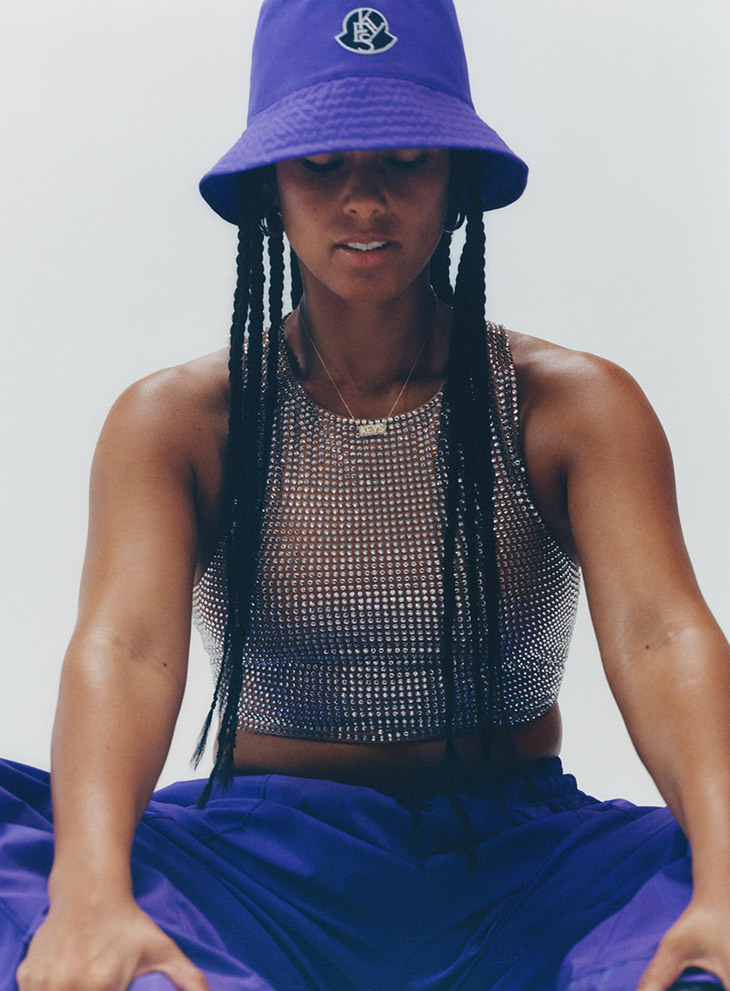 The Moncler x Alicia Keys collection is available in select Moncler boutiques and on the brand's official site.