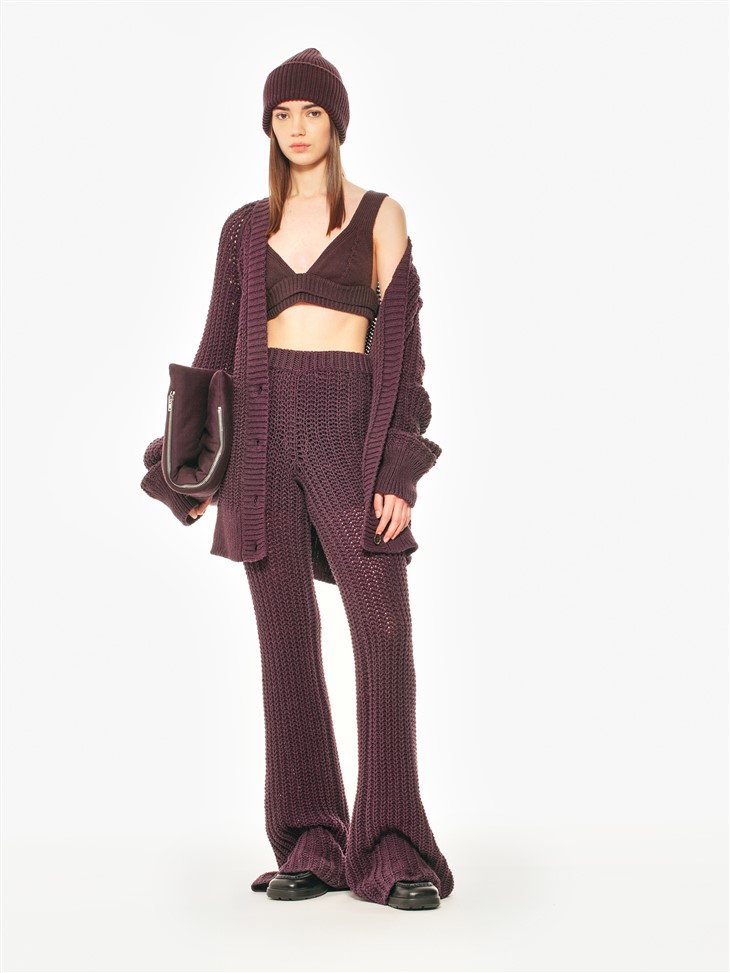 Fashion house MRZ presented the Fall Winter 2023.24 Womenswear Collection with an Open Minds lookbook. The collection embraces the complexity of the soul: a reflection on personal growth and self-discovery, pushing their own boundaries. The collection is inspired by the art piece FLOWMARKET from The Future is Present exhibit at the Design Museum in Copenhagen, MRZ puts self-reflection at the heart of its project: giving fashion depth through a literary approach. Through a series of defined stylistic codes, the collection interprets its own aesthetic vision, researching a balance between formal and informal, consistency and adaptability, uniformity and diversity.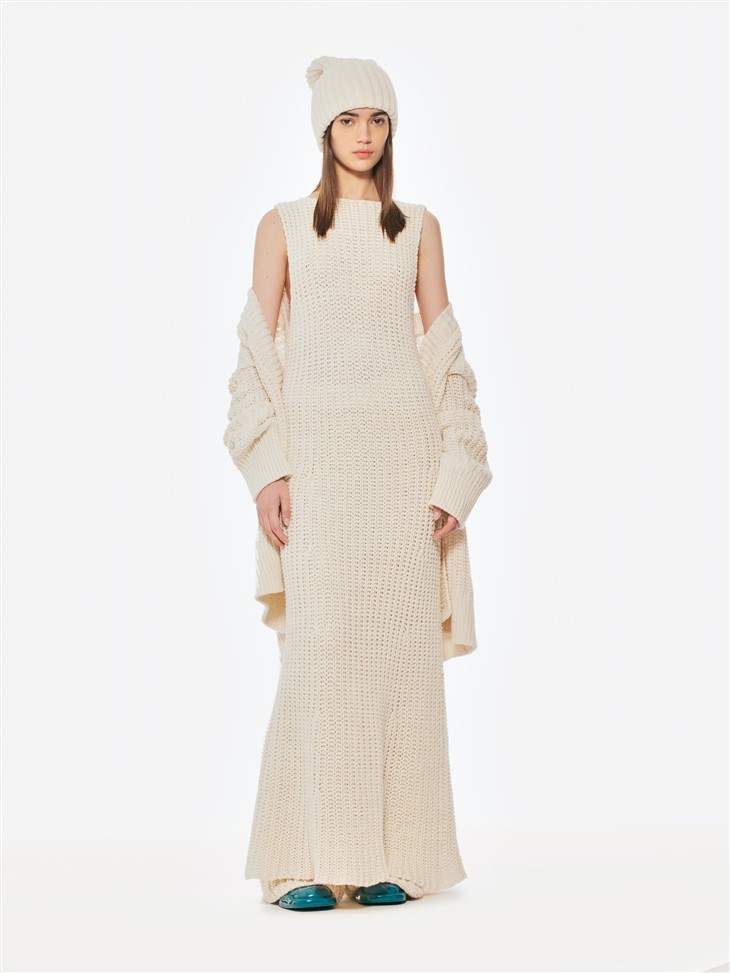 Knitwear is part of the brand DNA, as are the excellent quality yarns including cashmere, and the elevated artisanal craftmanship. It is the star of the collection: irregular, three dimensional and unique patterns interrupt the continuity of tailored suits with a more masculine-inspired tailoring. A language that finds its balance between avant-garde and tradition. Modern shapes and oversize volumes are combined with comfort and hyper-feminine details to leave the MRZ woman free to express herself in a timeless yet contemporary elegance. The use of color is smart and perfectly studied and balanced, alternating warm and cool tones, solid colors and chromatic gradients.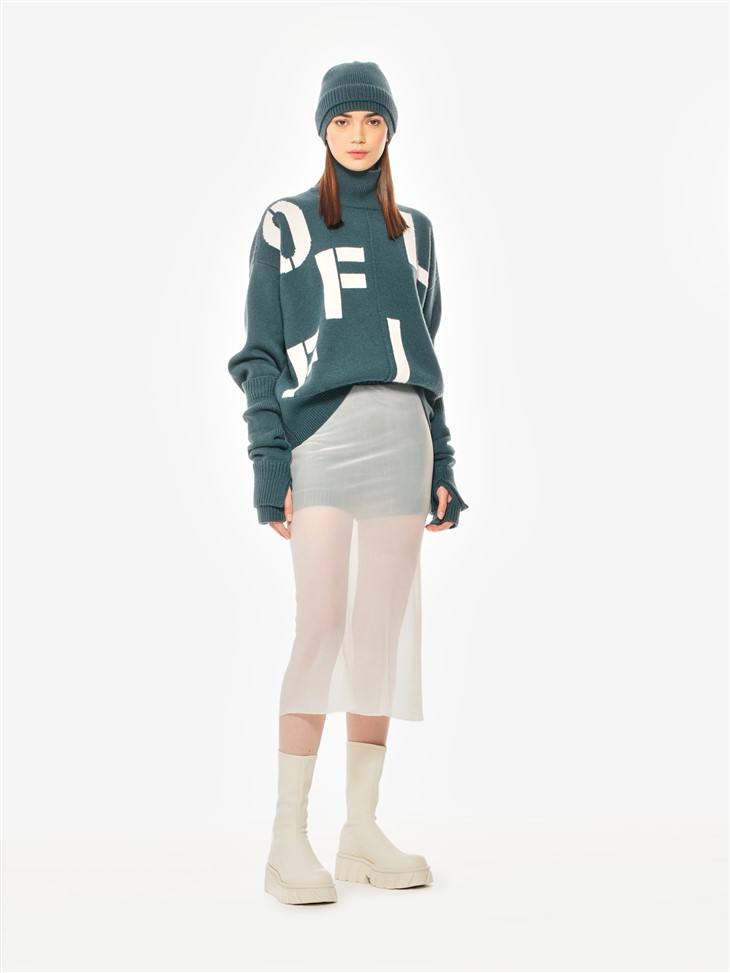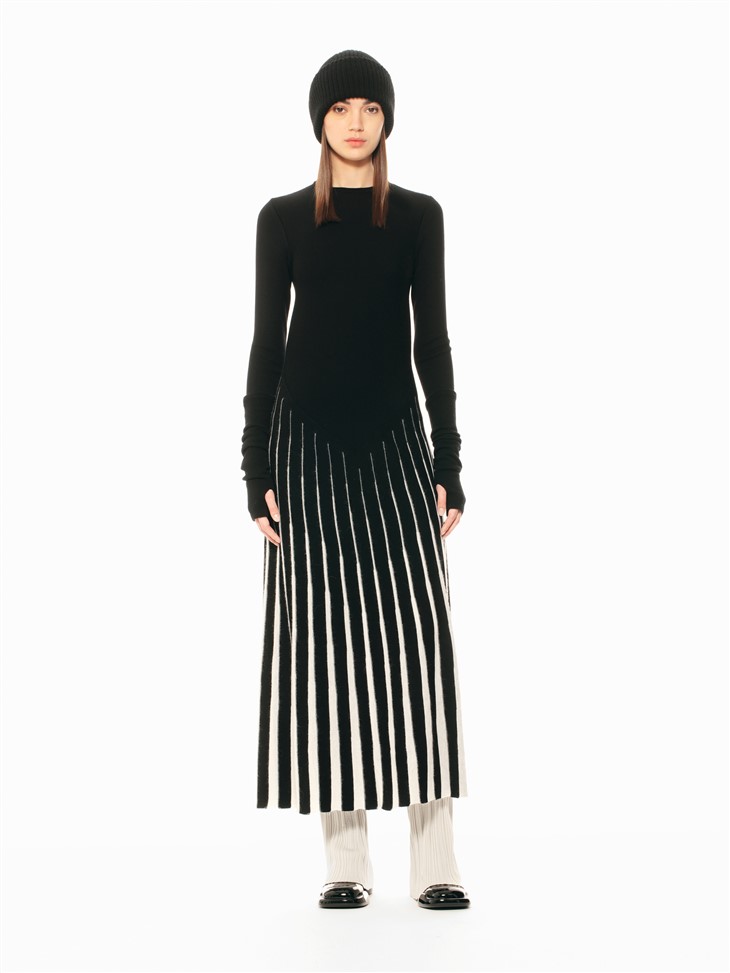 The iconic pleat is enhanced with unusual asymmetries and combinations of threads that enhance its fluidity, volume and materiality. Fancy stitches, floats and geometric jacquards emphasize the impact of the colors, inspired by the aesthetic of contemporary art. The collection is fulfilled with emotions, intricate inlays reveal and conceal words that nurture the the soul and its sensitive listening: a deep connection for inner development. MRZ's Fall Winter 2023 collection proposal is a manifesto that celebrates fashion as a tool that is capable of creating sense and love for the product.