Discover the Dior Fall 2023 campaign captured by fashion photographer Viviane Sassen in a dreamy setting in the Indian city Udaipur in Rajasthan. From his first show in 1947, India was an inexhaustible source of inspiration for Christian Dior, who created a significant number of masterpieces inspired by Indian heritage. Today, Creative Director Maria Grazia Chiuri, fascinated with country's exceptional techniques and wealth of textile traditions, choose India for her Fall 2023 collection.
Heavily inspired by the beauty of a traditional Indian dress, the designer unveiled a series of shimmering silk looks, minimalist tunics and exquisite prints, including the Indian Animals and Dior Indian Purple motifs.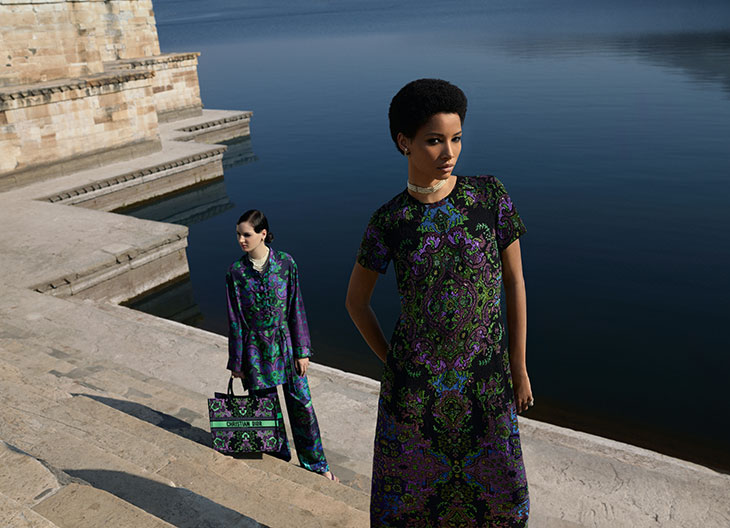 A captivating odyssey, perpetuating the passionate ties forged by the House of Dior – from its first show in 1947 – with this fascinating country, an endless source of inspiration.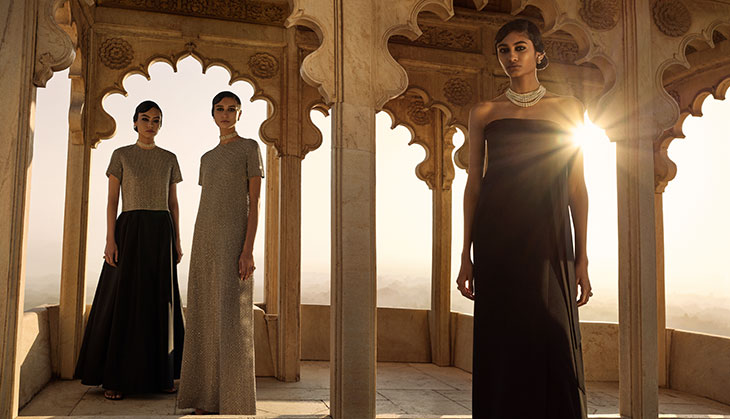 Elements of Indian landscape and imagery are evoked by bold prints that are transformed into precious embroidery – embellishing dresses, tops and the iconic Dior Book Tote bag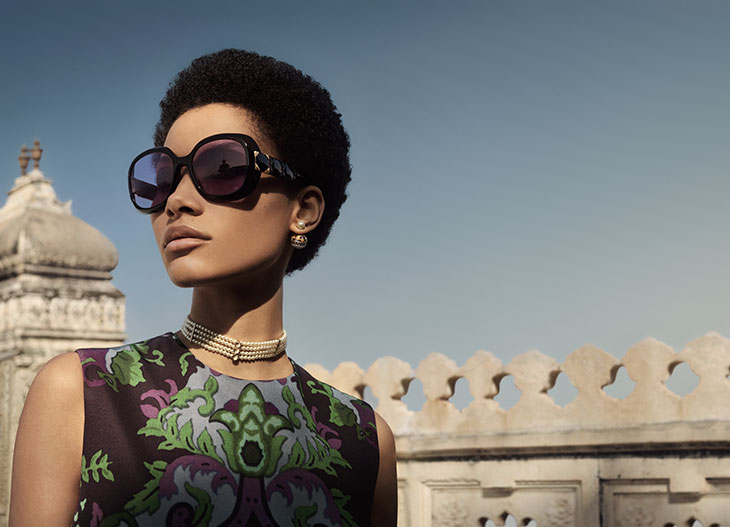 Embodying the plurality of India's skills, the silhouettes of the Dior Fall 2023 collection are revealed through poetic, powerful shots, underscored by an entrancing interplay of light and shadow. In the heart of the city of Udaipur, the jewel of Rajasthan, the looks are staged in a dreamlike decor, reflecting the sumptuous beauty of the local palaces and temples. – from Dior.