Fashion brand VIVIERS presented its Fall Winter 2023.24 Collection titled Karroo – Land of Thirsts, on April 21st, at the recently finished South African Fashion Week. The collection was inspired by the colorful and changing landscapes of Karoo, sub-Saharan desert in South Africa. Made with sustainably and ethically sourced yarns and textiles, it highlights the quality and beauty of local craftsmanship. With the collection, designer Lezanne Viviers explores the duality and the the irony of Karoo – most of warm, cozy and luxurious raw materials (mohair, wool, ostrich feathers and leather) come from the barrenness of this land of thirsts.
FALL WINTER 2023.24 WOMENSWEAR COLLECTIONS
Viviers debut at South Africa Fashion Week was part of Fashion Bridges – I Ponti della Moda 3rd edition. The project created by the Embassy of Italy in Pretoria in collaboration with Polimoda of Florence, Camera Nazionale della Moda Italiana – Milan (CNMI) and South African Fashion Week (SAFW), with the support of the Centro di Firenze per la Moda Italiana, aims to develop new partnerships between the Italian and South African fashion industries, with particular emphasis on the textile machinery, wool, mohair, cotton and leather sectors, and intends to promote young talent, through training, internationalization and exposure to the trends and creativity of the two countries.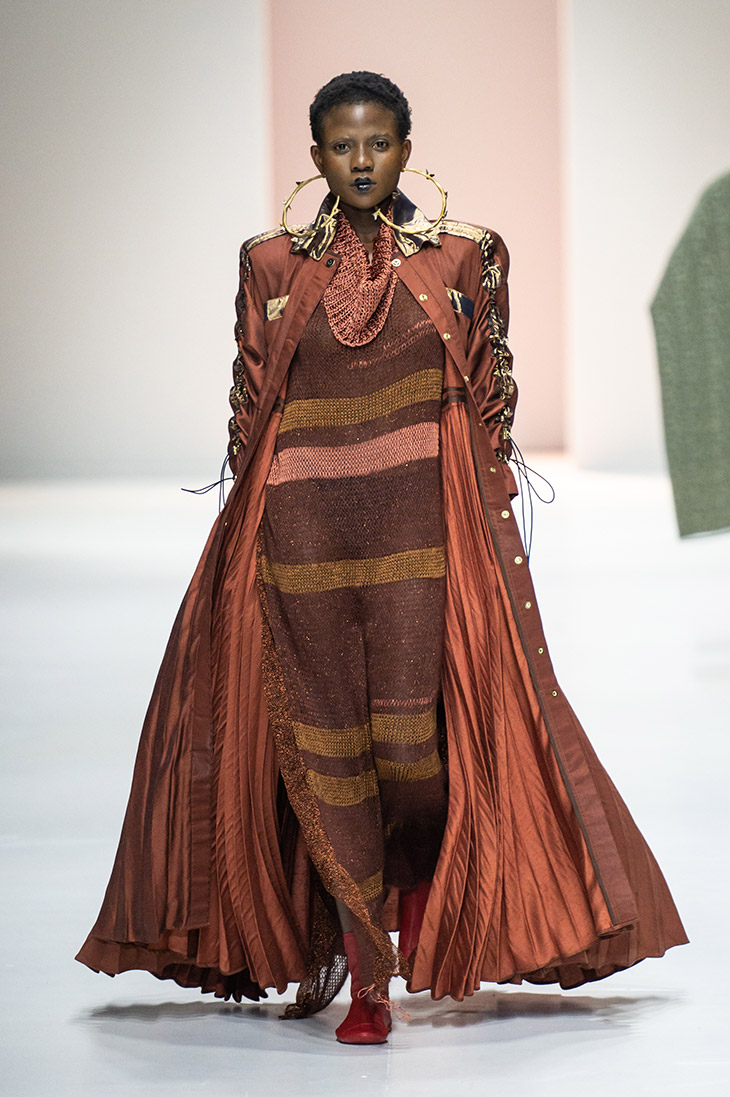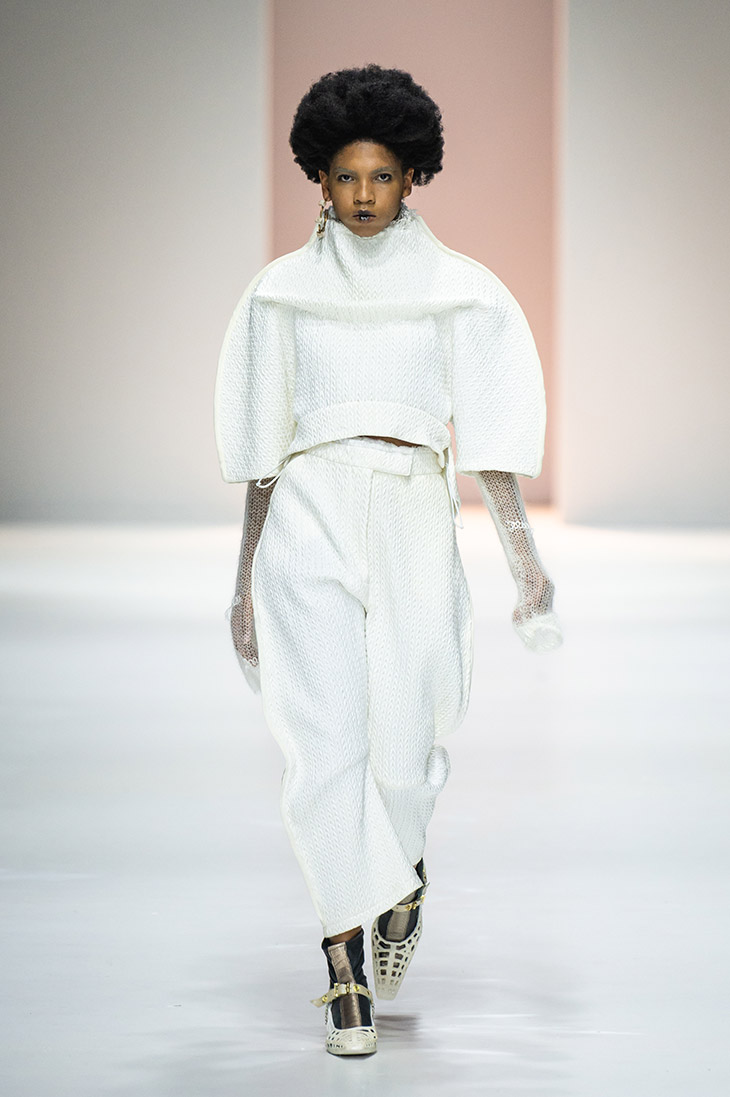 See more looks from the collection in the gallery below: