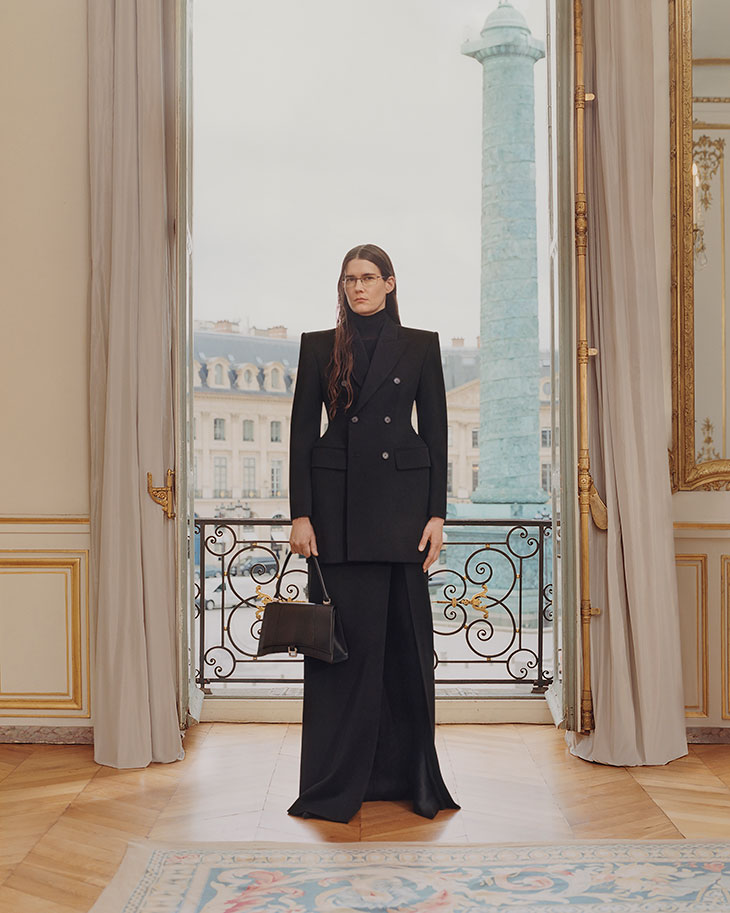 Balenciaga's Spring 24 Collection, titled Capital B, is unveiled through a captivating time-lapse video that captures the vibrant rhythms of urban life. Passersby gracefully traverse the sidewalks, seamlessly navigating through one another or pausing to take in the bustling scene.
Whether walking their dogs or delivering packages, these city dwellers face the radiant Parisian sky while seeking shelter from sudden rain showers.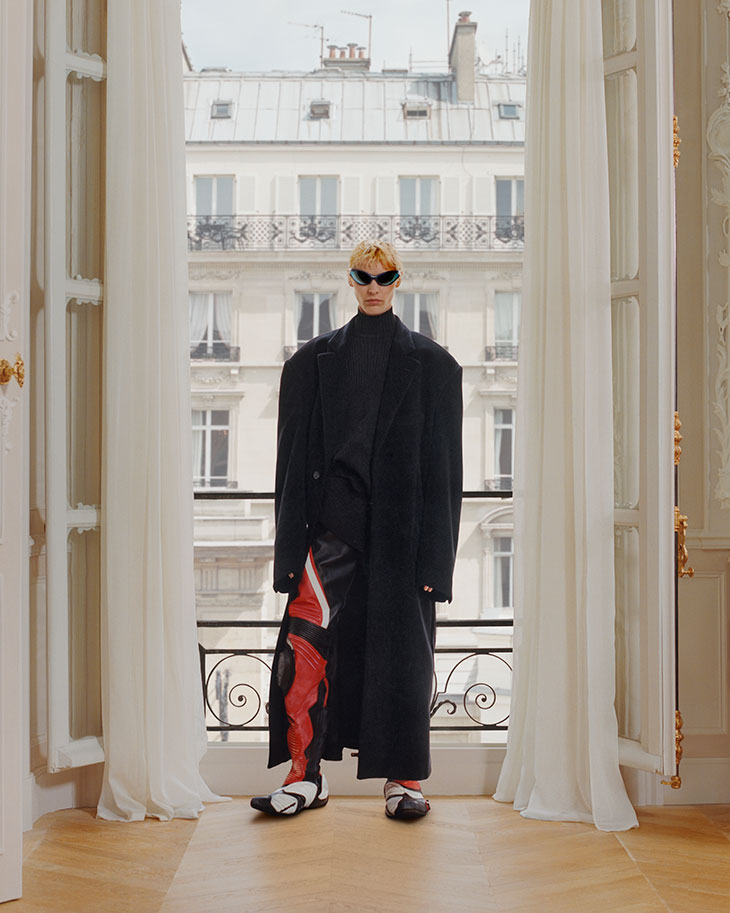 Directed by Mau Morgó in one continuous shot, the film focuses on the bustling façade of 10 avenue George V. This iconic address, referred to as "Le Dix" by Cristóbal Balenciaga, holds immense significance as the birthplace of the maison in 1937 and continues to shape its legacy today. The essence of this place, coupled with an integration of the house's distinctive codes into everyday patterns, serves as the driving force behind the concept.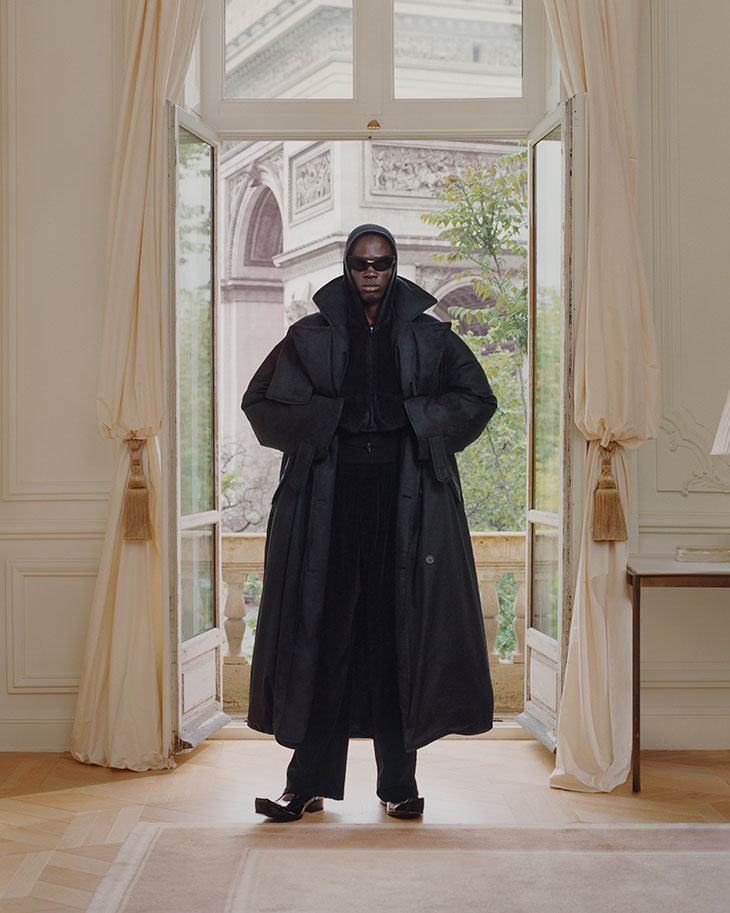 The Spring 24 collection unfolds in two distinct chapters: Garde-Robe, Balenciaga's line of refined wardrobe essentials, and seasonal ready-to-wear components. Each chapter adds depth and dimension to the collection, reflecting the brand's commitment to crafting both timeless staples and fashion-forward ensembles.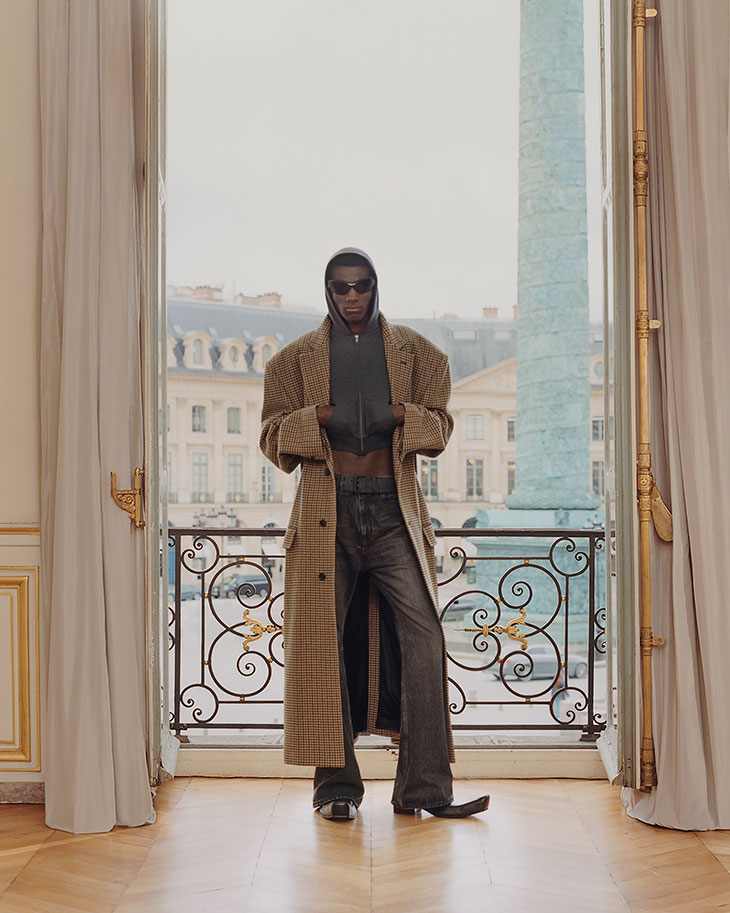 Both segments of the collection are meticulously styled to cater to the demands of everyday life, showcasing choreographed movements that capture the essence of the ordinary. Whether it's retrieving a coin from the pavement or swiftly gliding by on a skateboard, the designs embody the spirit of urban existence.
Hoodies feature plaid linings that mirror the intricate patterns of city living, while tailored pieces exhibit sharp cuts and utilize luxurious rare wool fabrics. The eveningwear takes on a new dimension of flexibility with lightweight surfer jerseys and technical crêpe textiles. Adding to the theme of daily dynamism, the Biker Boot undergoes a transformative evolution, becoming the Pantashoe—a fusion of enhanced maneuverability and a touch of demi-couture allure.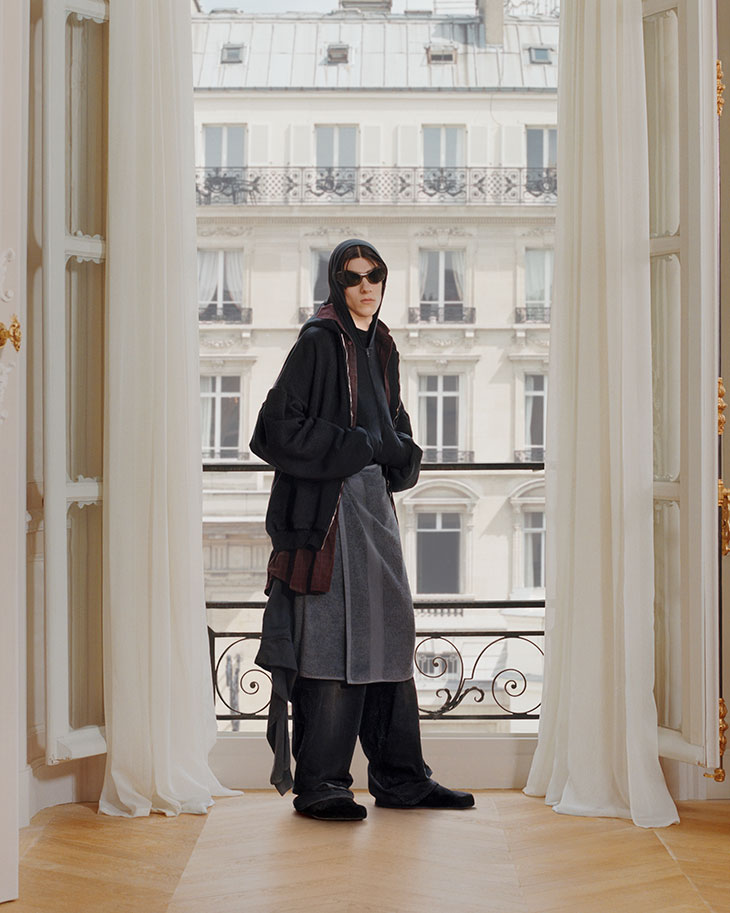 The end result is an exploration of metropolitan motion, seamlessly blending Balenciaga's signature aesthetic with the pulse of real life unfolding in real time. The collection serves as an observation of the ever-changing urban landscape, celebrating the brand's connection to the vibrant energy and movement of the contemporary world.