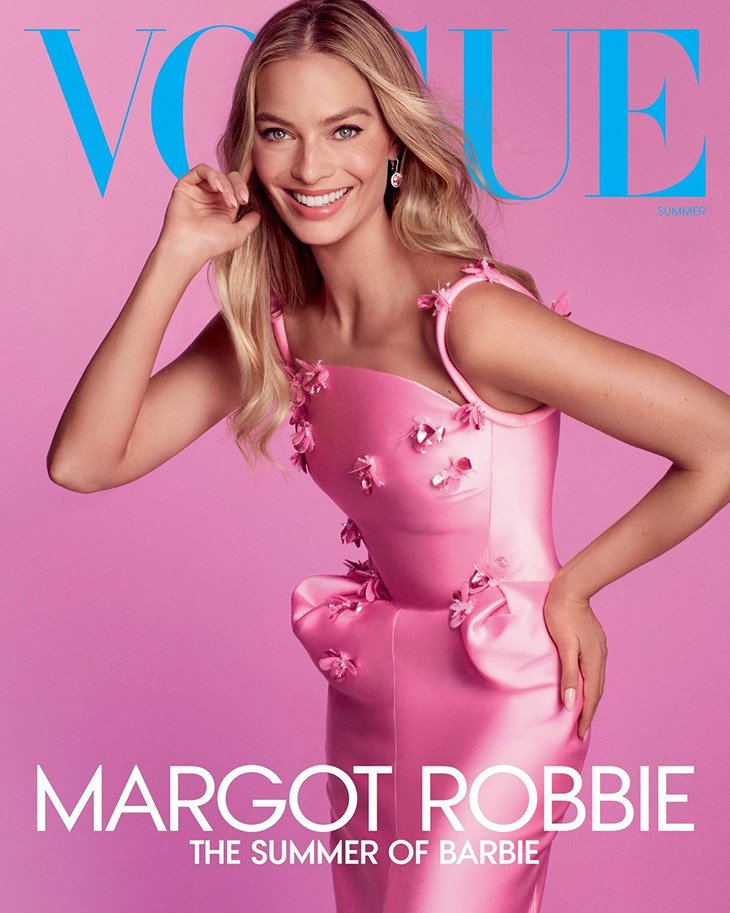 Barbie star Margot Robbie takes the cover story of American Vogue Magazine's Summer 2023 edition lensed by fashion photographer Ethan James Green. In charge of styling was Gabriella Karefa-Johnson, with creative concept and set design from Julia Wagner, and production by Rosco Production. Beauty is work of hair stylist Shay Ashual, and makeup artist Pati Dubroff using Chanel. For the cover story Robbie is wearing selected pieces from top brands such as Versace, Chanel, Valentino Haute Couture, Maison Margiela, Saint Laurent by Anthony Vaccarello, and Carolina Herrera to name a few.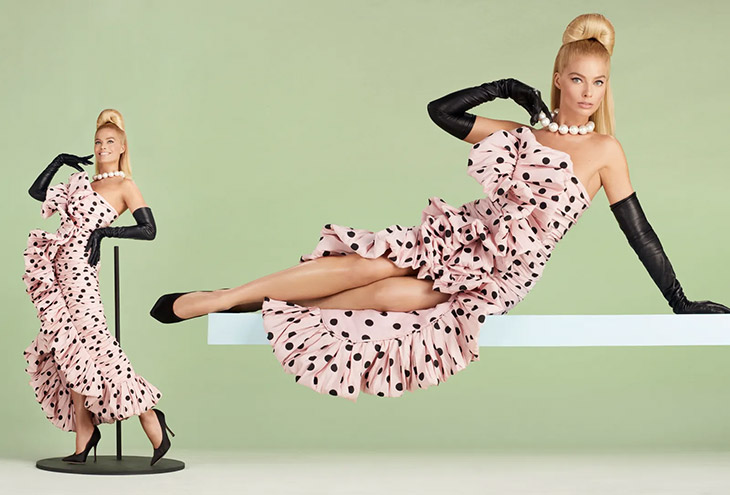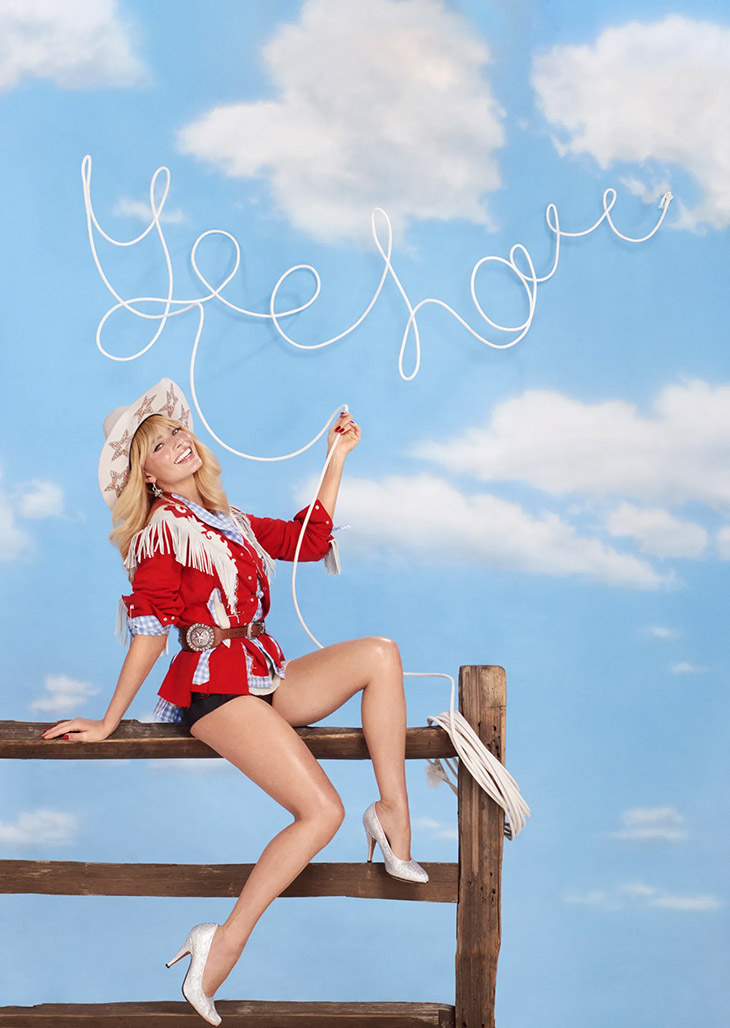 It wasn't that I ever wanted to play Barbie, or dreamt of being Barbie, or anything like that. This is going to sound stupid, but I really didn't even think about playing Barbie until years into developing the project.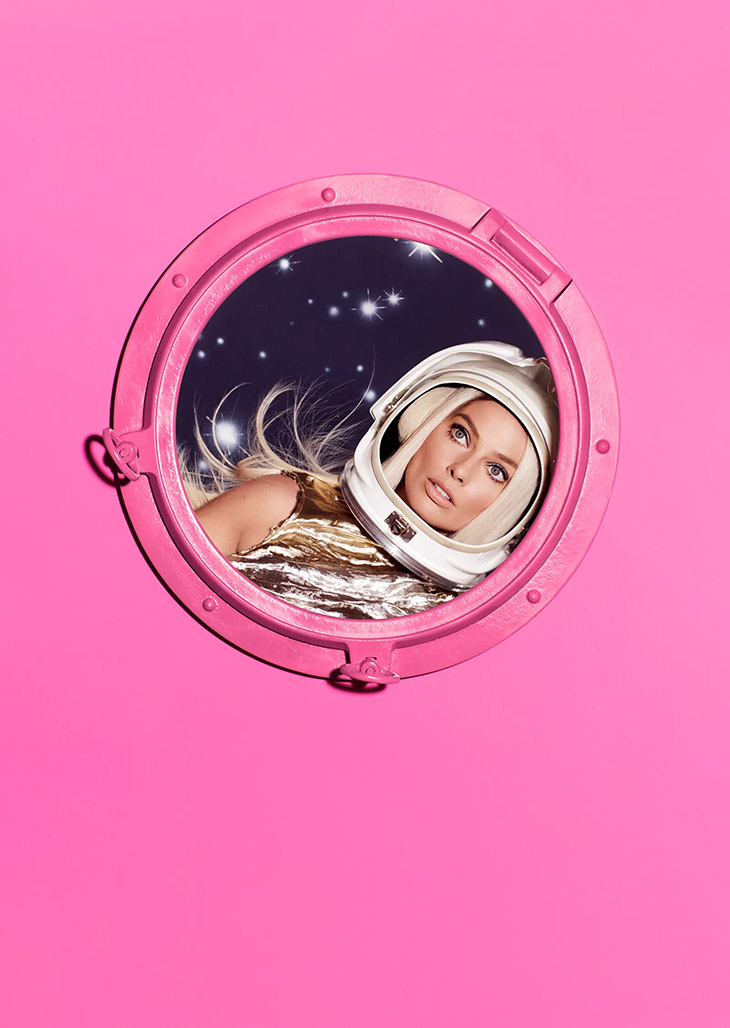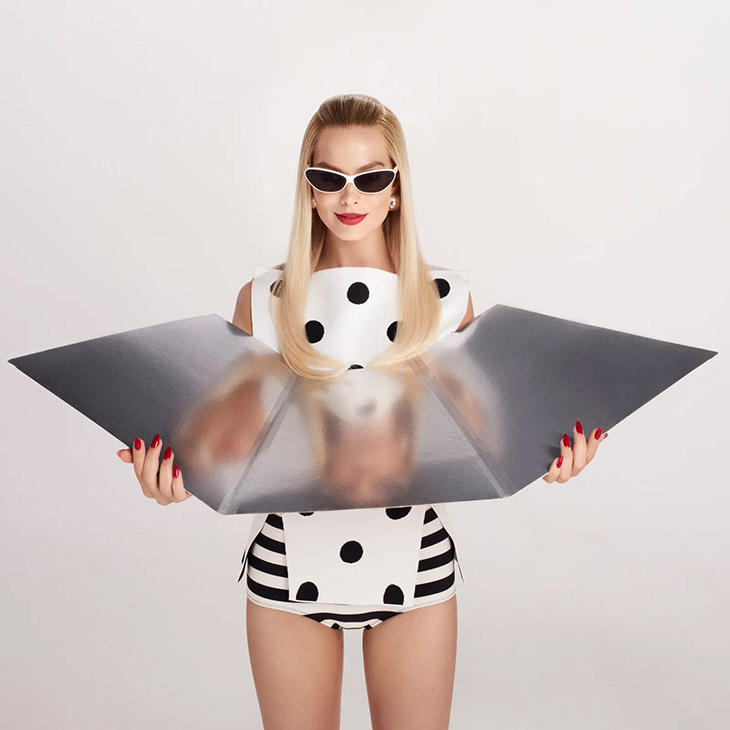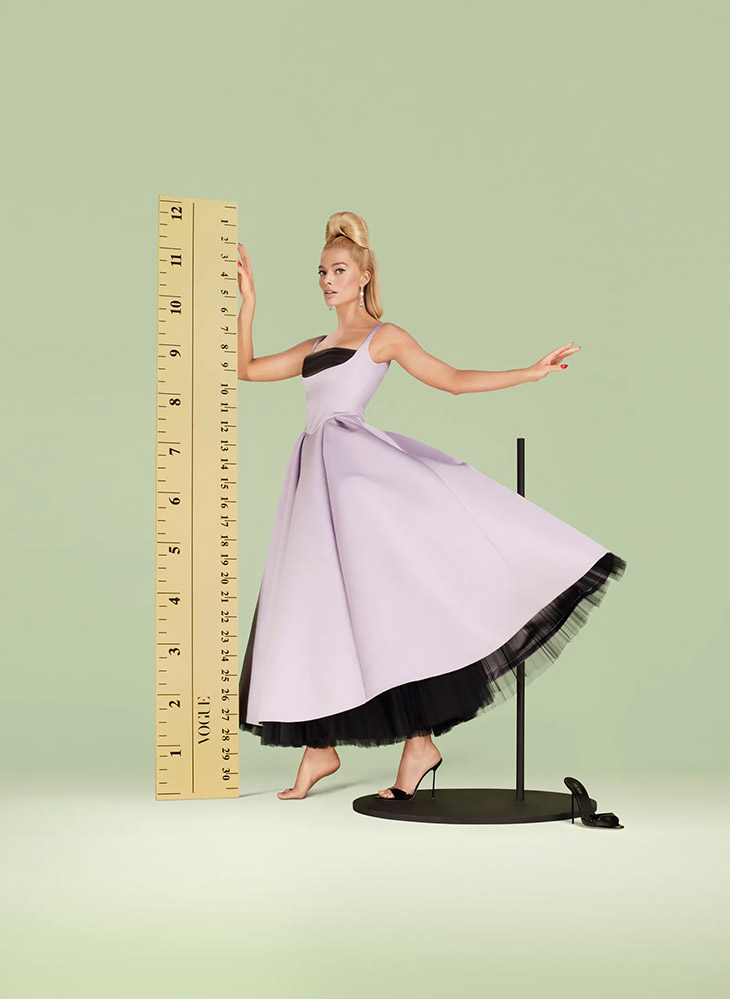 We of course would want to honor the 60-year legacy that this brand has, but we have to acknowledge that there are a lot of people who aren't fans of Barbie. And in fact, aren't just indifferent to Barbie. They actively hate Barbie. And have a real issue with Barbie. We need to find a way to acknowledge that.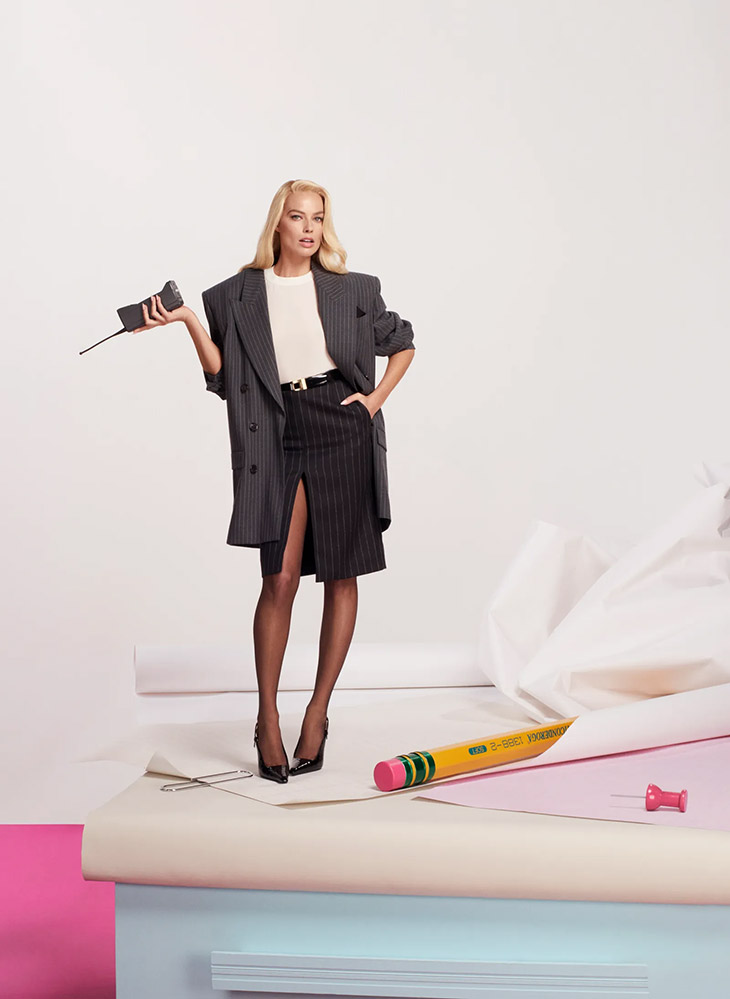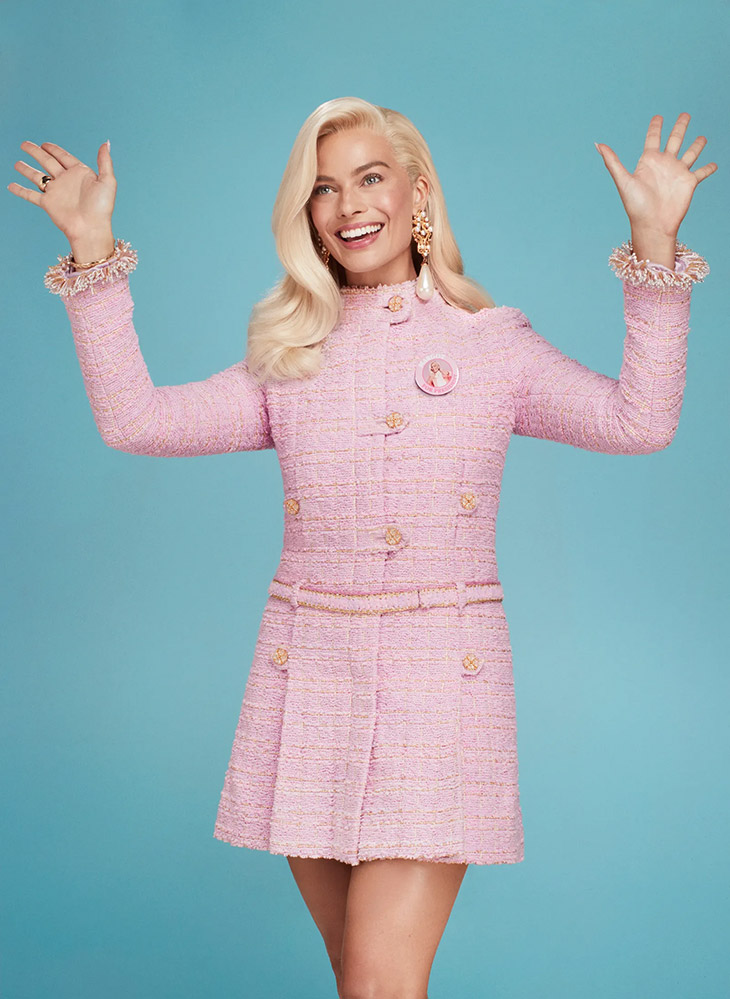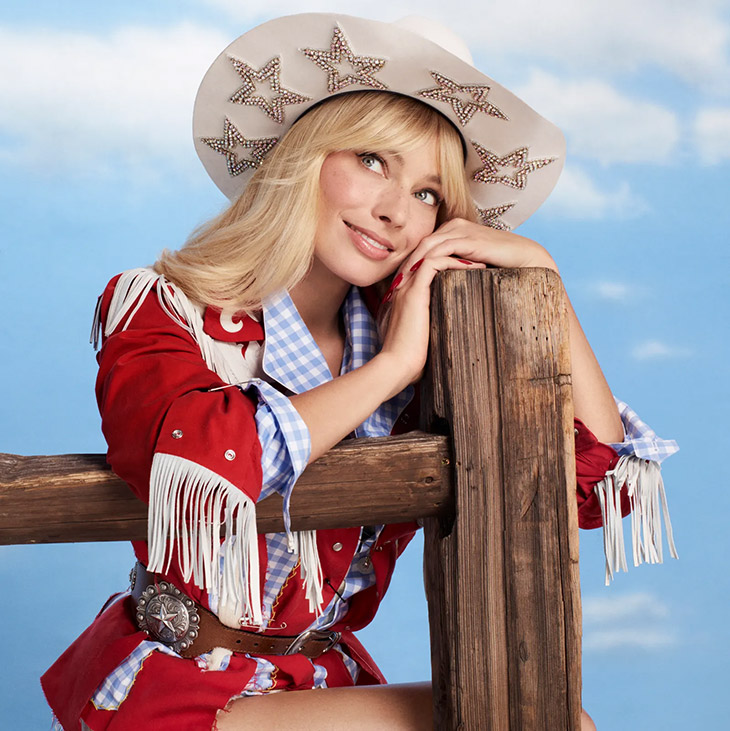 In our friendship group in LA and London, all the guys cook, and love cooking, and are really good at it, and none of the girls cook, and we love drinking, and we're really good at it. – Margot Robbie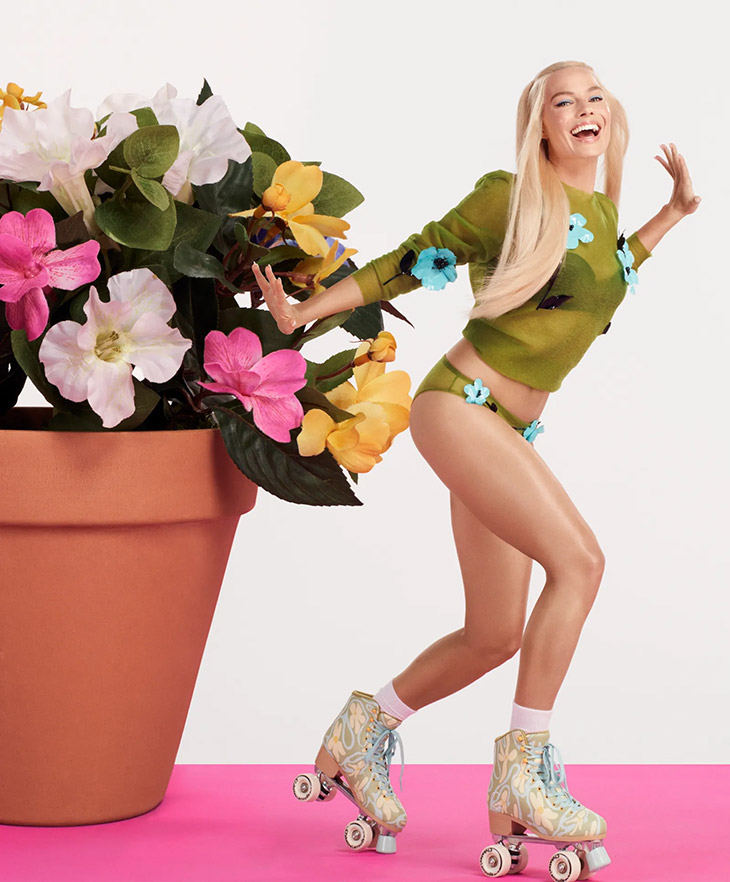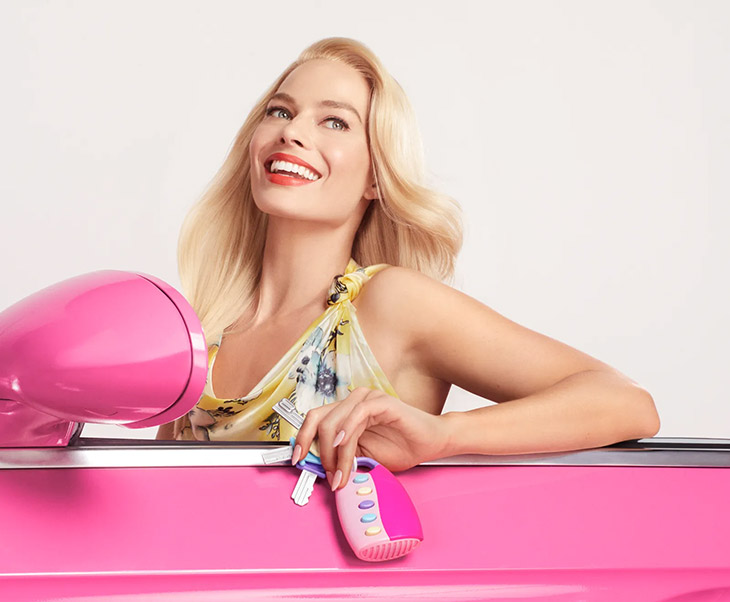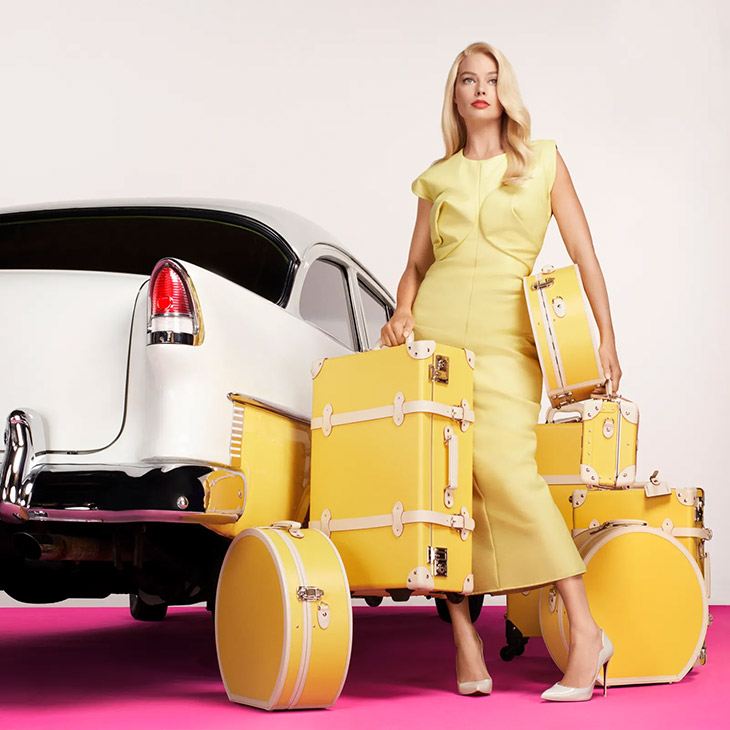 American fantasy / comedy film Barbie is directed by Greta Gerwig, who also co-wrote it with Noah Baumbach. The movie is based on the Barbie fashion dolls by Mattel, and it stars Margot Robbie and Ryan Gosling as Barbie and Ken. Barbie is set to be released on July 21, 2023, by Warner Bros. Pictures.
Photography © Ethan James Green for American Vogue Magazine, read more at vogue.com