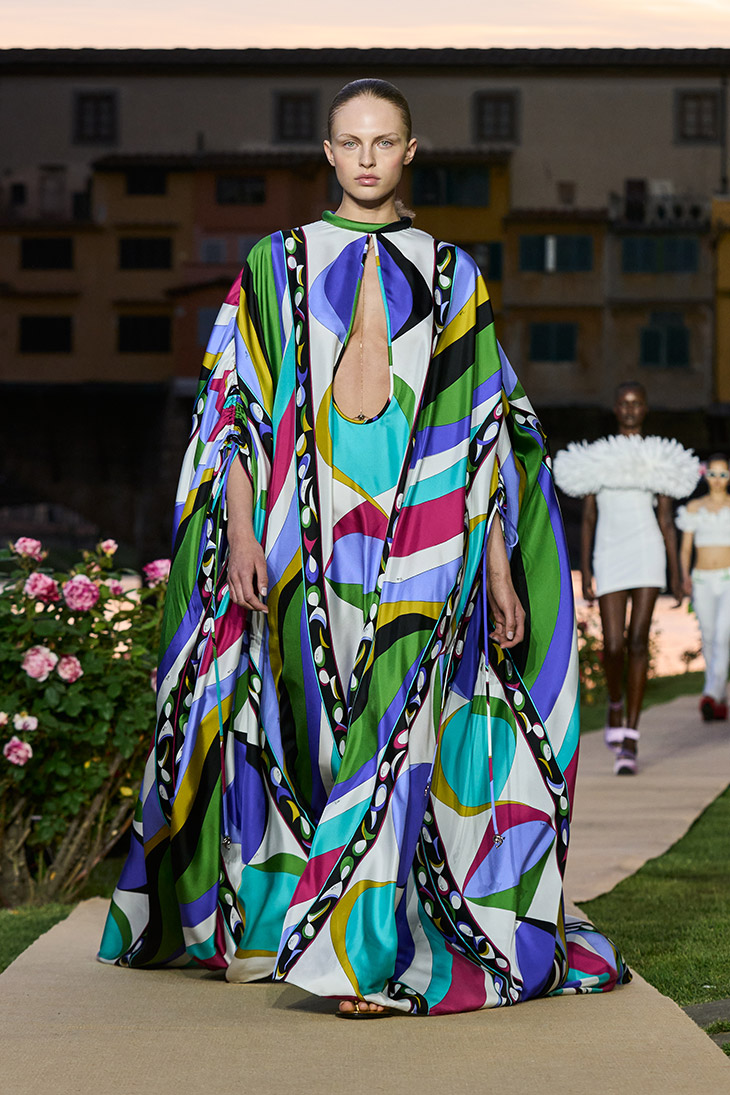 Camille Miceli presents Initials E.P, her first PUCCI show, one year after making her debut as artistic director. The Parisian designer choose Florence, the hometown of the house of Emilio Pucci, to kickstart the Italian summer with Pucci Spring Summer 2023 collection. Models in the newest Pucci prints emerged from gondolas on the Arno River and floated down the runway showing off the dreamy kaftans, party dresses and accessories.
SPRING SUMMER 2023 COLLECTIONS
Dusk along the Arno River, a panoramic city landscape in the fading light. An outdoor gathering to inhale the air and feel the breeze of Florence. Bright PUCCI colors foregrounding a Tuscan palette. The music – sensitive, pulsing, uplifting – brings and emotional charge to the setting. – from Pucci.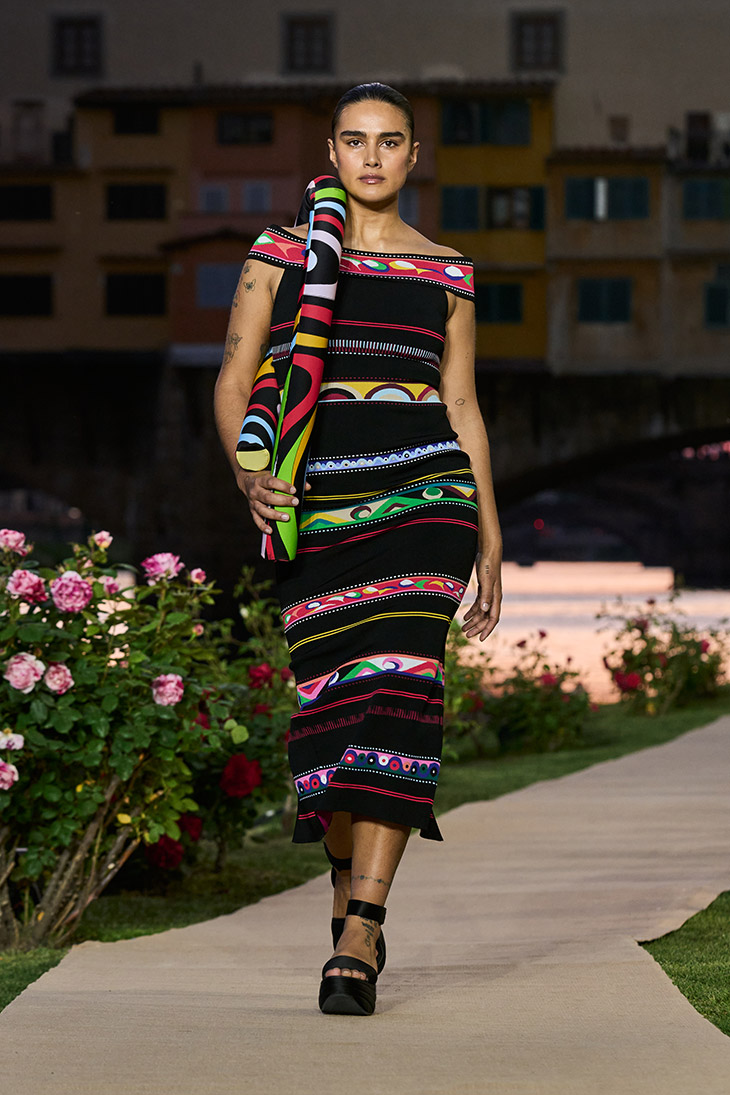 Florence, Emilio Pucci's and the Maison's ancestral home, takes center stage in this big occasion where the PUCCi lifestyle meets the runway. The 'Initials E.P' series combines original innovation with outlandish design.
"A New Journey" is how Camille Miceli, Pucci's Artistic Director, defines the Florentine House's new direction. Focusing on a modern way of thinking, living and moving, well beyond style, she has reinvented an ultra-contemporary way of dressing, deeply rooted in the history of the House of Pucci. – from Pucci.
In 1971, Emilio Pucci created a red, white, and blue Apollo 15 emblem, which depicted three boomerang-shaped astronauts flying above the moon. Inspired by 1960s Space-Age feel, Miceli infused the dresses, crop tops, and hooded bomber jackets with a crackling iridescence, created by laminating printed silk twill with gold foil. Silver frost was applied to the ripstop fabric.
In contrast to the seasonal collections of most designers, Camille Miceli's concept is timeless in its "see now, buy now" immediacy.
Among the VIP attendance of the show were Ice Spice, Saint Jhn, Emma Myers, Somin, Farida Khelfa, Malgosia Bela and many more.