Fashion house KENZO will release the first edition of a series of sneakers designed by artistic director Nigo this Summer, ushering the brand into unknown sportswear territory. The "KENZO-DOME" is a minimalist cupsole sneaker inspired by the mid-1990s skateboarding era that will be released in June 2023. Its name is a tribute to the DOME, a Parisian skateboarding monument, which is located on the grounds of the Palais de Tokyo.
The sneaker is available in classic skateboarding suede (resilient and flexible) as well as in grained leather, inspired by the aesthetic volume of 90s sneakers with their flat outsole and puffed-up tongue. A "KENZO Paris" rubber logo is affixed to the Napa leather-padded tongue and the back of the shoe, while the "KENZO" logo is engraved on the side of the outsole, which is actually meant to provide the skater with better balance. The retro-style lining is soft, and the collar is padded, adding to the shoe's comfort.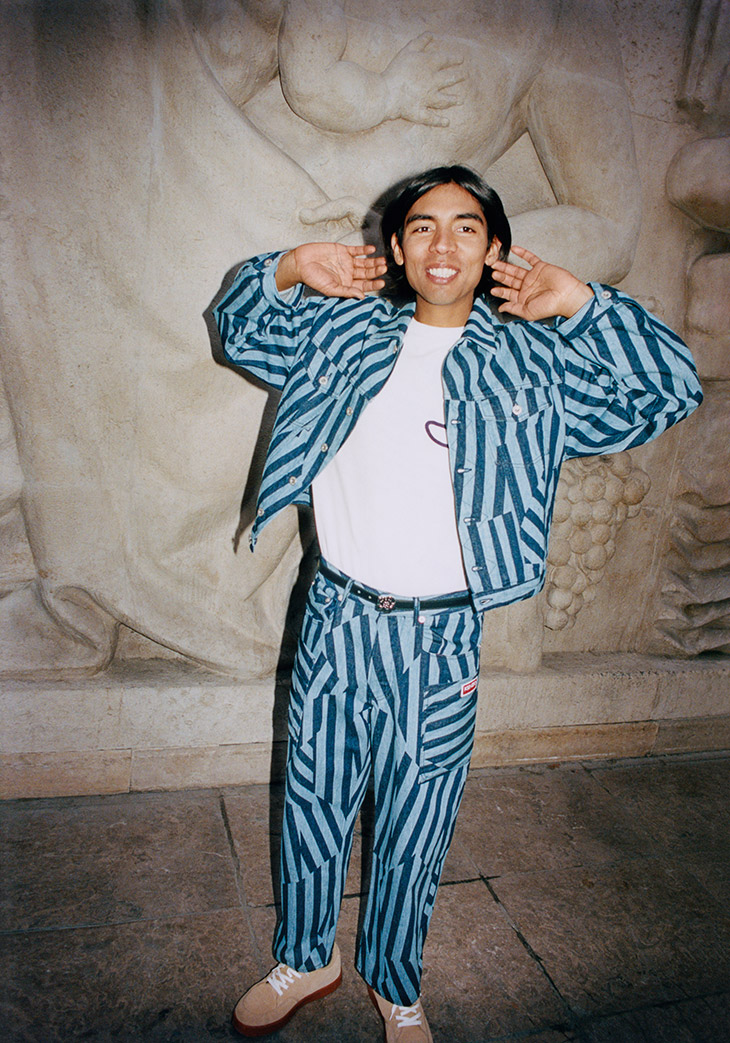 The Kenzo Dome is available in both traditional and seasonal hues. It comes in beige or pink suede with a tan rubber outsole, as well as in black suede with a black outsole and tan rubber accents. The collection is completed with a white-grained leather variation with a white outsole.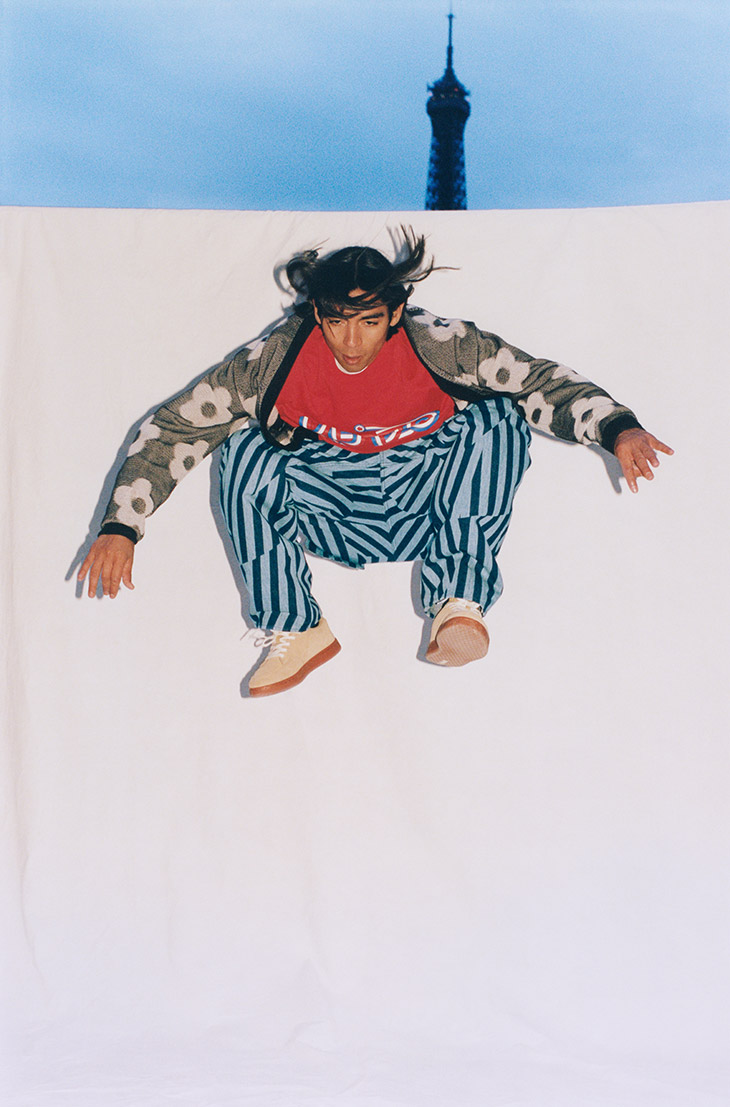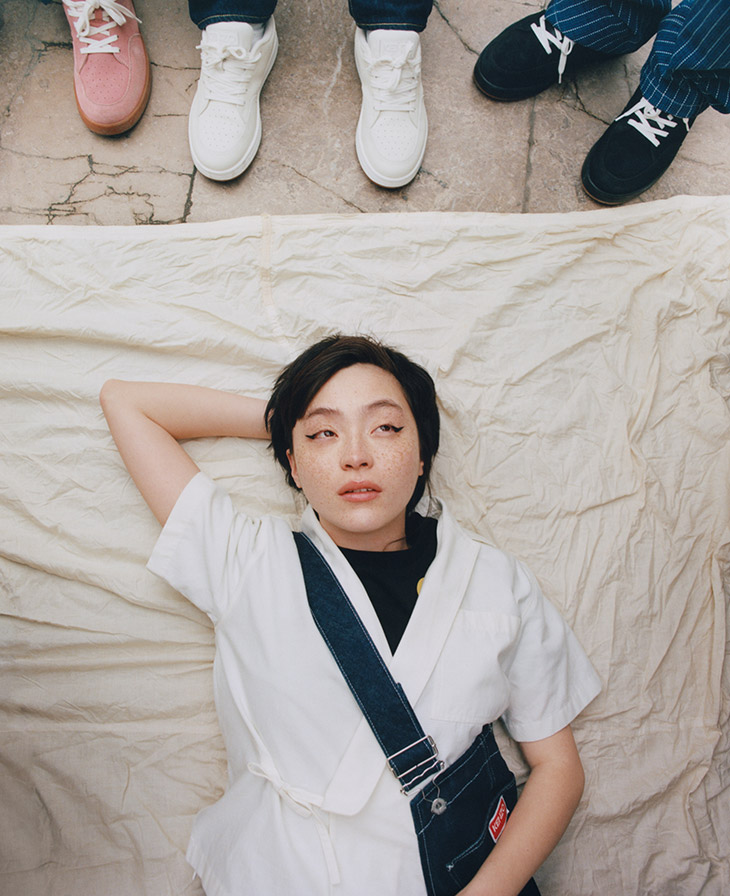 The campaign was shot at the legendary skate spot after which the sneakers were named, balancing authentic skater culture with the brand's high-fashion approach. Fashion photographer Frank Lebon captured the campaign featuring group of friends skateboarding in a spirit of togetherness reminiscent of the 1990s. In charge of styling was Tamara Rothstein, with set design from Alice Jacobs, and art direction by Lina Kutsovskaya. Beauty is work of hair stylist Amidat Giwa, and makeup artist Athena Paginton.
The KENZO-Dome sneaker will be available from June 2023 for $350 in the brand's stores and at their website. The second drop of the KENZO by Nigo debut sneaker series will be announced later in the season.