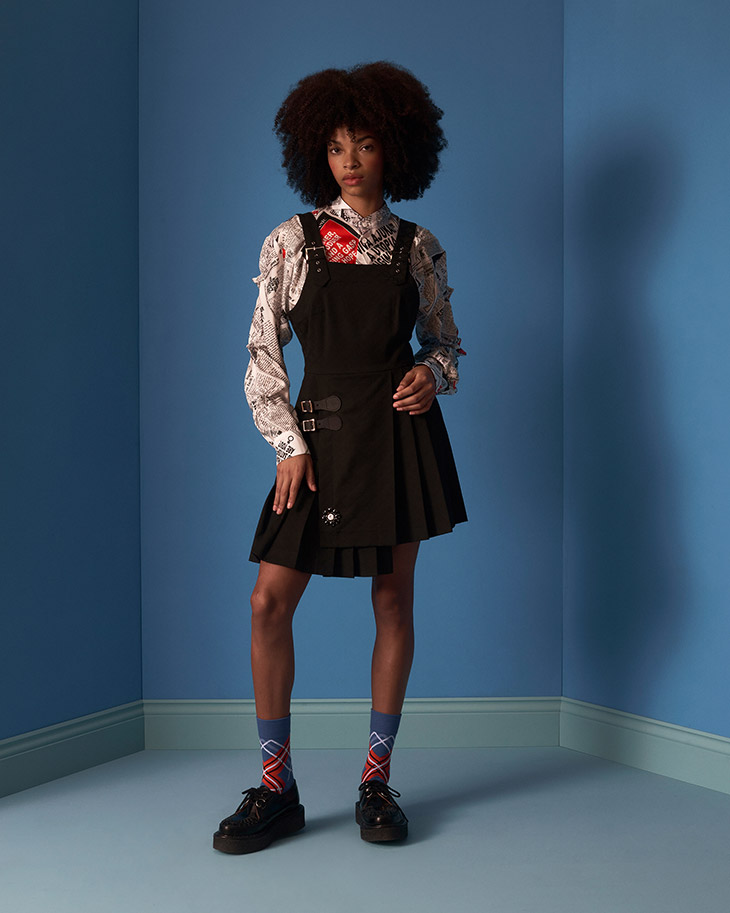 Designer CHARLES JEFFREY LOVERBOY unveiled the first drop of his Fall Winter 2023 Engine Room Collection with a campaign starring models Kesnie Raymond and Isaac Brown lensed by fashion photographer Oli Kearon. In charge of styling was Ben Schofield, with beauty from hair stylist Charles Stanley, and makeup artist Mari Kuno.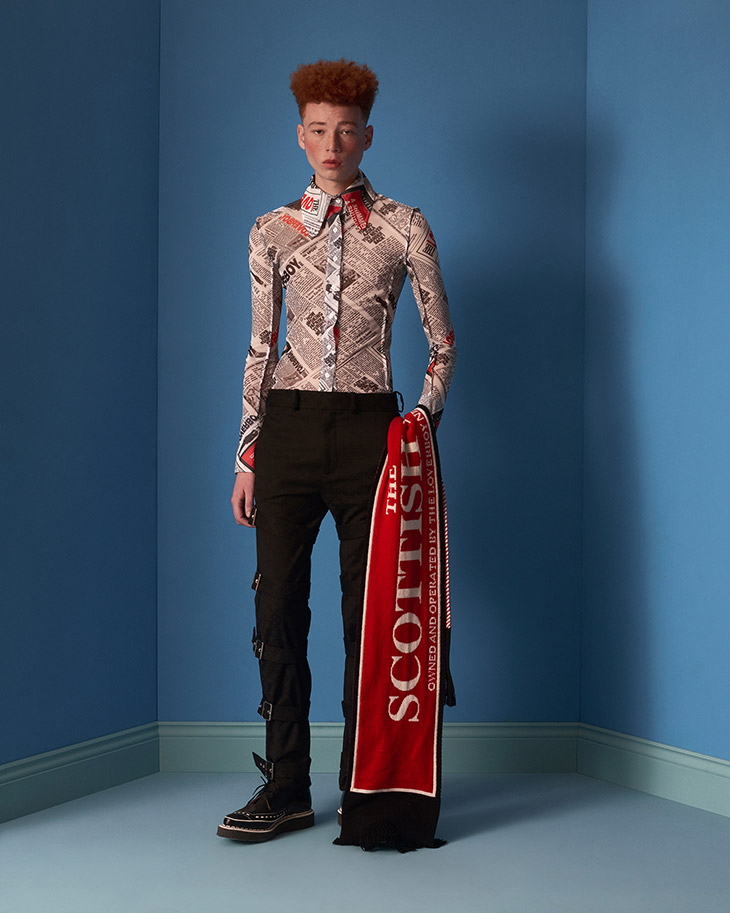 The Engine Room, a gloomy abyss packed with toxic fumes, frantic equipment, and convoluted passages, appears as a type of purgatory. The Workers are snatched from the bleak wasteland below to fuel the furnaces that keep the ethereal floating metropolis of Ajuka afloat. Some may gain citizenship and the opportunity for a fresh start as a result of their tireless efforts. The Engine Room, on the other hand, traps its inmates. Countless souls spend a lifetime toiling within its confines, futilely seeking to escape and ultimately succumbing to insanity.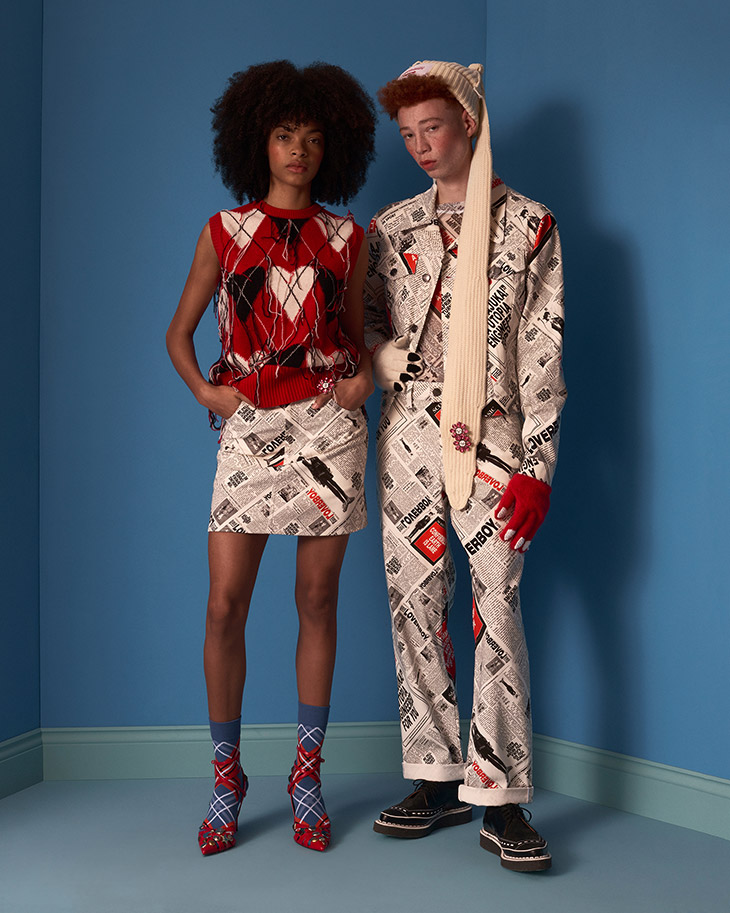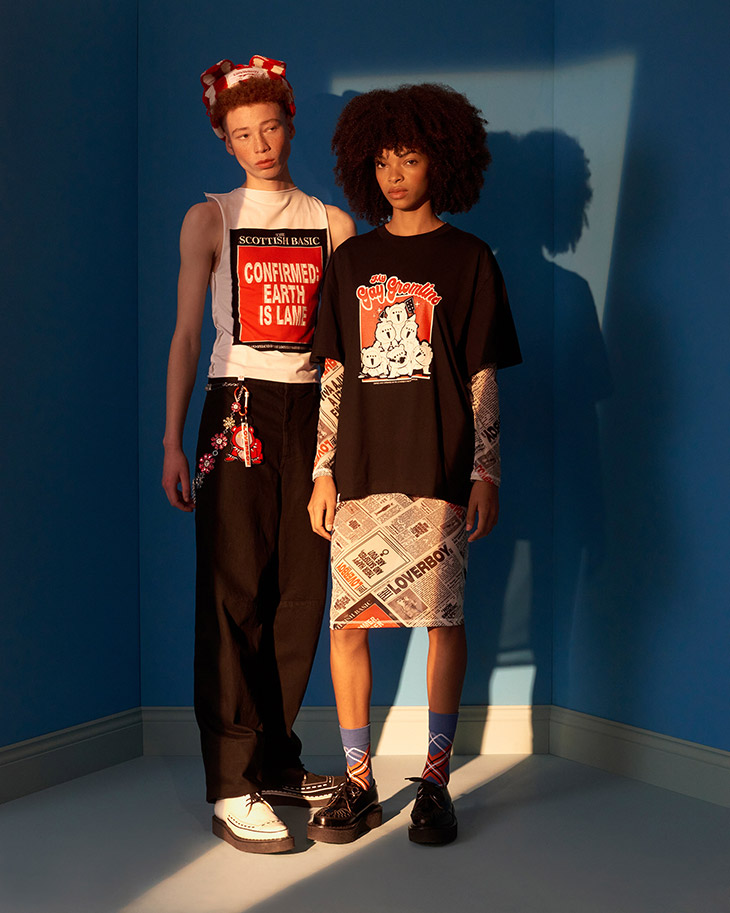 The Autumn Winter 2023 collection by LOVERBOY is divided into three acts. First, we come across the Workers. Their clothing reflects the struggles they face, with layers of warmth, protective clothing, and redesigned basics. Unexpected flourishes resemble baubles fashioned by eagle-eyed scavengers, highlighting the Workers' resilience in the face of misfortune. The Posers, former Workers became Ajuka trendsetters who decorate the city's opulent boutiques, are introduced in the second act. Their outfits feature slick tailoring, exaggerated ruffles, and elaborate designs, all topped off with menacing claw-footed footwear .Lastly, we meet the Snakes, Ajuka's famed gossipers who spread the city's news. Their uniform is inspired by their tools of trade and their chosen medium – the newspaper. A muted color palette serves as a backdrop for fitted tweeds with scribbled star motifs, which segue into stark, soulless whites with newsprint accents.
The Engine Room draws significant influence from the artistic and literary realms of Scottish playwright and artist John Byrne. Byrne, known for his surreal world of narratives and pictures, frequently addresses the nuances of working-class existence as well as the transformational potential of creativity. Notably, The Engine Room is based on Byrne's 1987 drama The Slab Boys Trilogy. Charles Jeffrey and his crew seamlessly fuse Byrne's and Ajuka's worlds. The use of fairisle patterns, tweeds, and creative workmanship harkens back to Byrne's particular personal style. The homage culminates in mesmerizing painted scenes that adorn several clothes, made possible by the support of Byrne's archive.