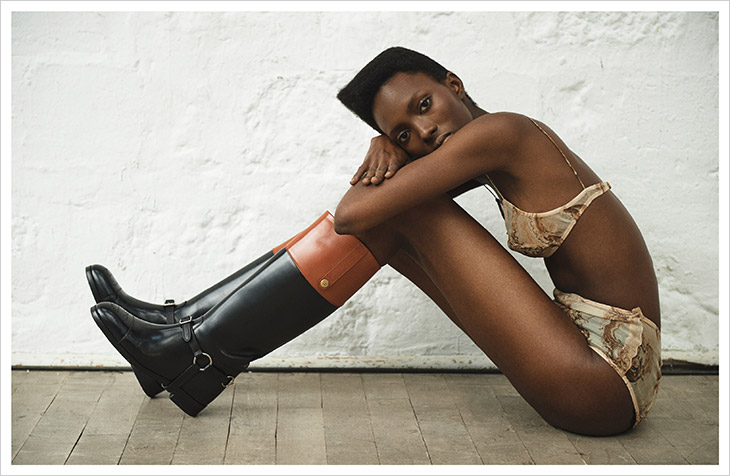 In the realm of fashion and style, trends come and go, but there is one material that has stood the test of time and continues to captivate us with its enduring appeal: leather. From the ancient civilizations of Egypt and Mesopotamia to the modern runways of Paris and New York, leather has maintained its status as a timeless symbol of luxury, durability, and unmatched sophistication. Its allure stretches across cultures and generations, evoking a sense of timeless elegance that few other materials can match.
Whether in the form of jackets, bags, shoes, or accessories, its inherent qualities and rich history have solidified its position as a staple in the world of style. So what is it that makes leather such a timeless look and such a universally loved material?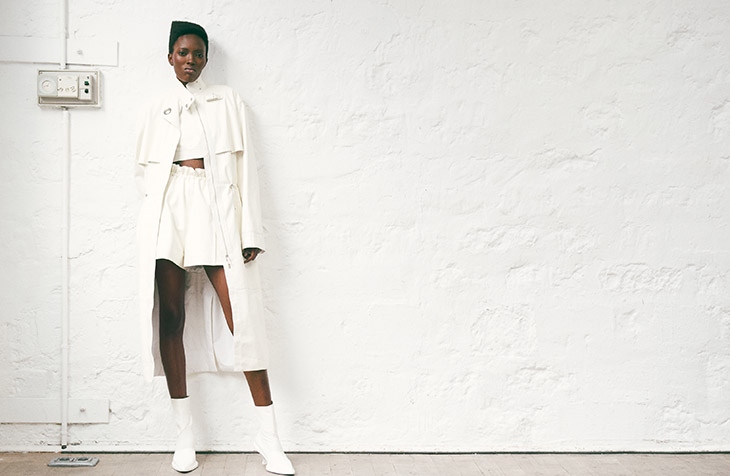 It's Incredibly Versatile
One of the most important aspects of leather to consider is that it's incredibly versatile. This is a material with a unique combination of traits that makes it ideal for a wide variety of applications – and it can be used in countless different ways.
For example:
Applications. What types of things do you think of when you think of leather? This material is so useful it can be included in dozens of different types of commercial items. It can be used for things like leather women's loafers, boots, furniture, coats, belts, car seats, and even rudimentary armor. Leather has also historically been used to protect goods, rather than being used as an aesthetically pleasing material.
Shapes and sizes. Skilled leatherworkers can treat leather as an infinitely malleable material. They can make small items, like wallets, and much bigger items, like entire couches. Because leather can be endlessly transformed, it never goes out of style.
Colors and aesthetics. When you think of leather, you probably imagine it to be some shade of brown. But leather can also be easily dyed and aesthetically transformed. Depending on the grain of the leather, and the intentions of the craftsman working with it, leather can take on a wide variety of different appearances.
Grades. Leather comes in a wide variety of different grains, each of which has advantages and disadvantages. For example, top grain leather includes the outer layer of the hide, which includes very densely packed organic fibers. This gives the leather much more strength and durability. Split leather is made from corium, which is the term for the fibrous underlayer of the animal hide. Bonded leather is the term for a material composed of many different leather scraps; it's also called reconstituted leather because of this. If you want the best quality, and you're willing to pay for it, you can get top grain leather, and if you're on a budget, bonded leather may be a better option.
It's an Accessible, Abundant Material
Generally speaking, leather is an accessible and abundant material. It's made from the hide of animals, usually cows, and is considered a byproduct of the meat and dairy industry. Because the meat and dairy industry isn't going away anytime soon, there's a plentiful supply of new animal hides to work with. And while leather working isn't something that amateurs can pick up overnight, it is a skill that's relatively accessible if you're willing to practice.
It Can Last Forever (If Treated Properly)
Leather itself can last for more than 100 years before it begins to disintegrate. If you use your leather responsibly, and you clean and condition it regularly, even your commonly used leather items like purses and wallets can last for decades. Because of this, people are likely to hold on to their leather goods and continue using them indefinitely; this adds to the timelessness of this material.
It's Historically Relevant
Many different cultures have used leather, or something similar, as a practical material. During the Middle Ages, leather armor was surprisingly popular, giving soldiers lightweight and affordable protection without requiring a full suit of armor. In more modern times, leather has been an iconic fashion addition to countless movies, TV shows, and even stage productions. When we see leather, we're often reminded of these historically relevant applications.
It's Natural
Some people like the look and feel of leather because it's entirely natural. Unlike synthetic materials like plastic, leather genuinely looks and feels organic. Animal hides must be treated and processed before they can successfully serve their function as leather goods, but this is still a material with an earthy, relatable feel to it.
It's Warm, Yet Breathable
The fibers in leather are relatively dense, and leather can be made quite thick, so leather is often considered a very warm material. At the same time, because leather is made from animal hides, the material is also breathable. In other words, it's highly functional as a material for clothing, drawing millions of people to it – even after centuries of development.
It Exudes Luxury
Finally, there's something luxurious about high-quality leather goods. While bonded leather can be made relatively cheaply, top quality leather is usually expensive. Wearing or showcasing leather items is a demonstration of wealth and class.
There are so many different factors contributing to leather's timeless look that it's hard to say which one is most important. But because leather is so flexible, versatile, and accessible, it's unlikely that leather will ever go out of fashion.
Images by Olivier Yoan for DSCENE.