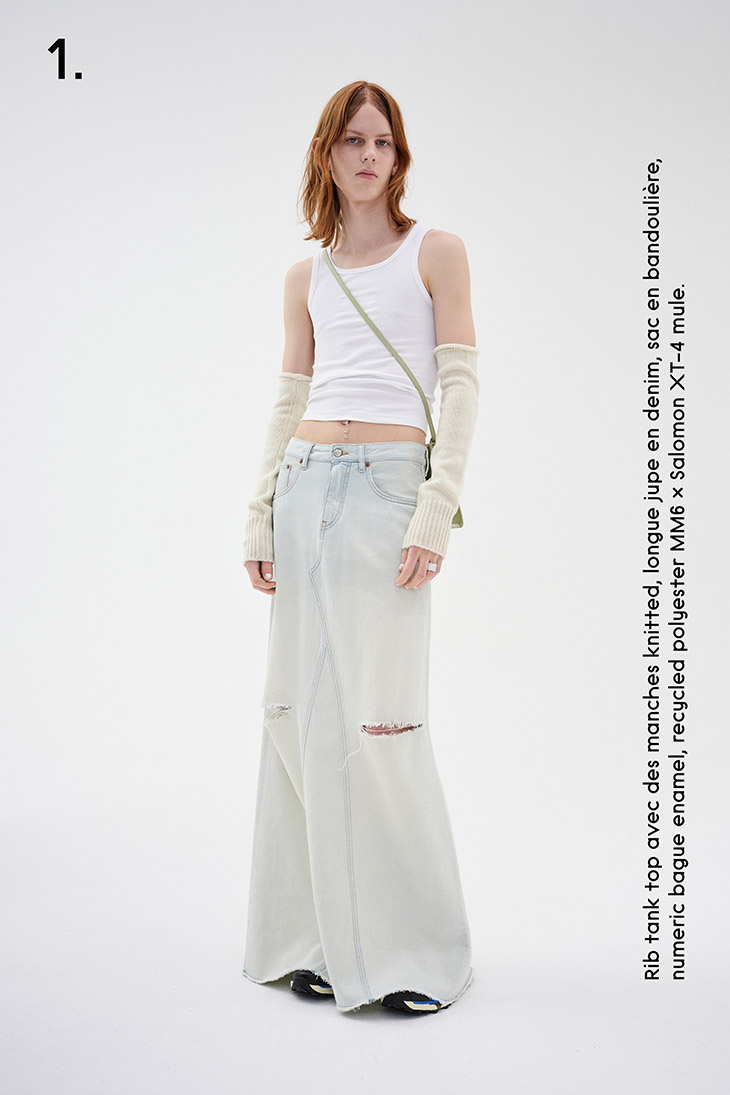 MM6 MAISON MARGIELA unveiled its Avant Première Spring Summer 2024 Collection that features subtle details and gestures which transform ordinary pieces into extraordinary garments. Even haute couture methods, the epitome of perfection, add to this idea of a work in progress when they are used on simple fabrics, making clothes that look both simple and elegant. Dresses, coats, and fitted jackets all have ruched necklines that add volume around the shoulders and make the clothes look like they came from a fashion house in the early 20th century. The silver Tyvek used to make an asymmetrically ruffled prom dress is a nod to both industrial clothing and the unique studios of Pop artists.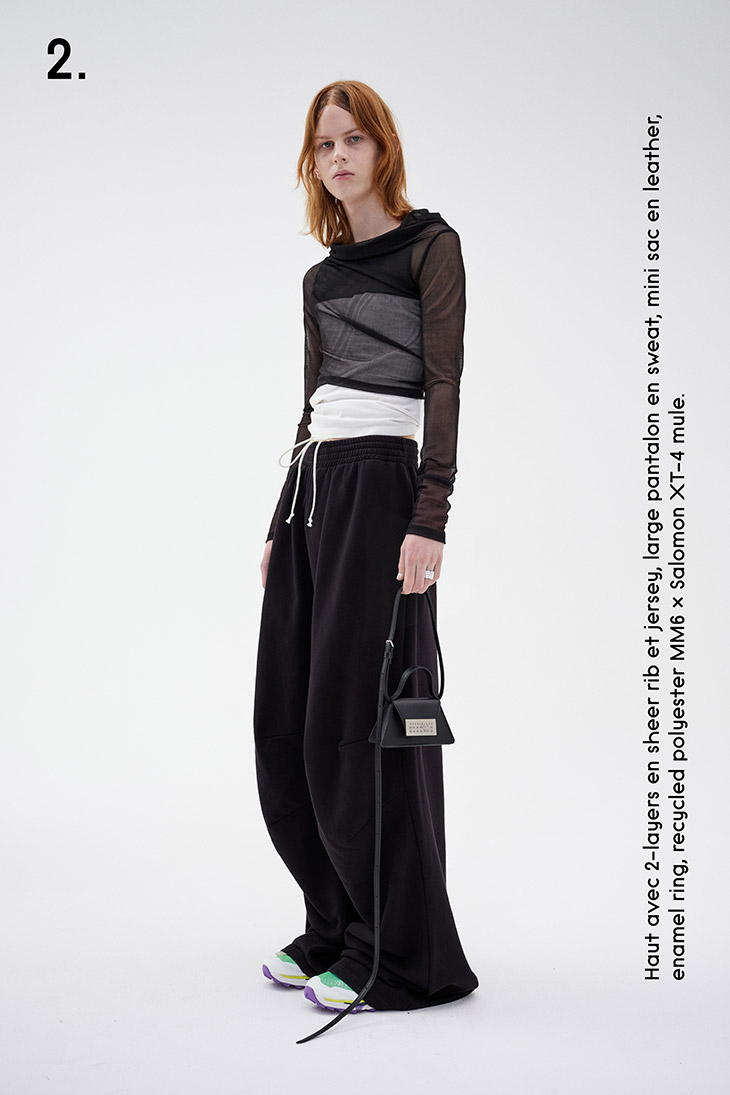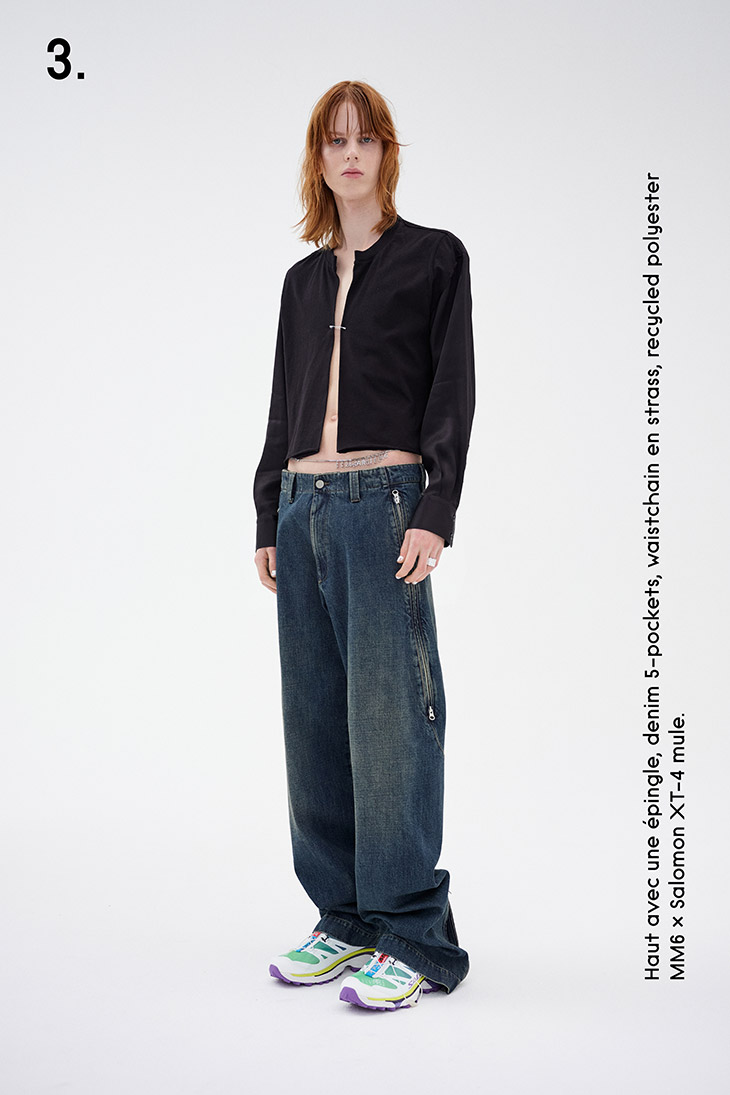 The genderless collection avoids flashy materials on purpose, putting comfort and ease first. The brushed sweat jersey used to make the wide-leg denim jeans, roomy pants, hoodies, and sweatshirts gives the collection a casual, easygoing feel. Pieces that are already familiar are given a new look. For example, jacquard knits are patched together to make roll-neck vest tops, and the lapels are cut off of jackets, leaving the edges raw. Tailoring and denim coats have cuts at the waist, and padded gilet linings make the clothes look sharp and almost unreal, as if they are floating above the body. A soft-edged polka dot print from the past makes a comeback, this time on long dresses in blue, turquoise, and bright green. Digital prints of zippers that look like the ones on baggy jeans add wit and practicality to classic t-shirts, turning them into show pieces.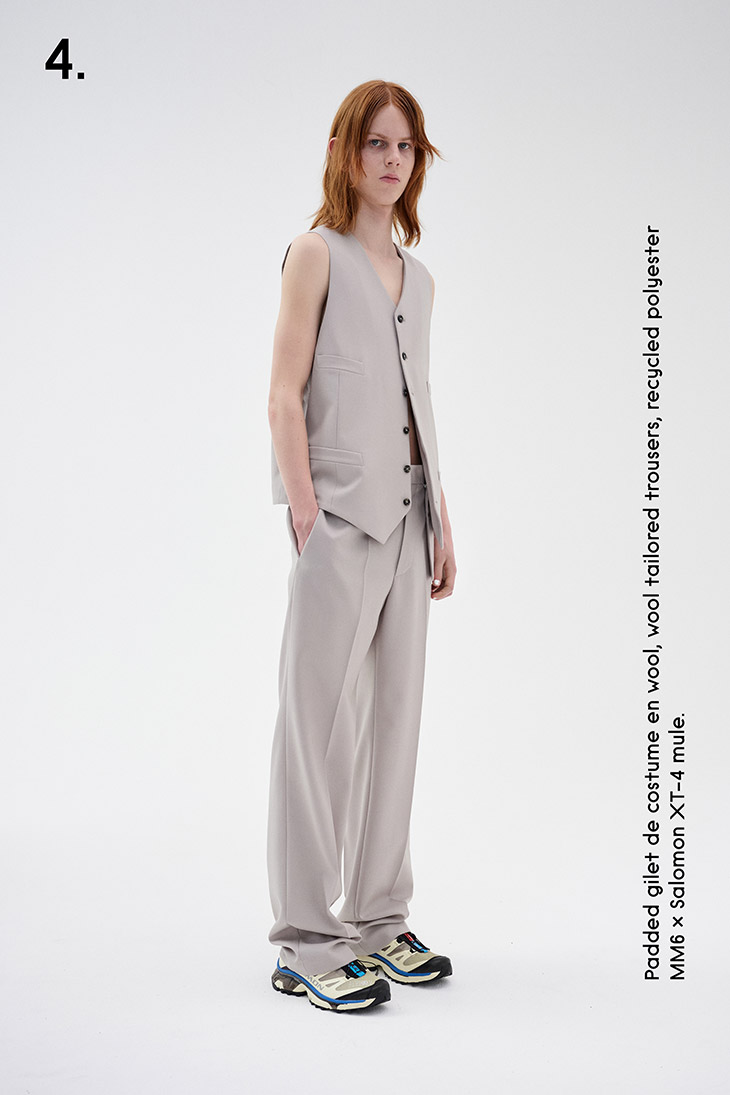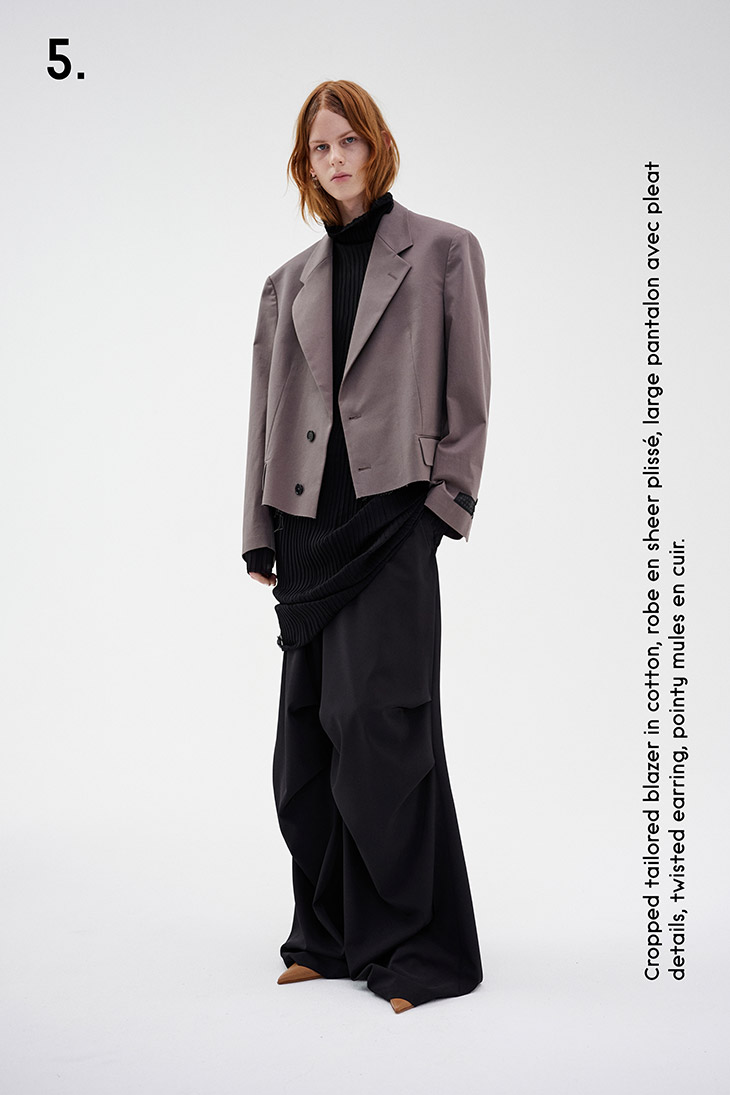 The creative partnership between MM6 and the French sporting company Salomon has been going on for four seasons now. For the fourth season, the Xt-4 all-terrain shoes have been remade as open-back mules. The canvas boot is another well-known shoe style. It was based on a demilitarized German army design, but it has been given a new and unique look by highlighting the boot's edges.
Along with MM6's most famous designs, the collection includes items with details from the past that have never been seen before. The signature number plate is coming back in the form of a metal closure or stamping on bags and small leather goods. The Numeric shoulder bag has a triangular shape and a flap closure with a metal number plate. It now comes in black, sage green, and lime green leather in large, medium, and small sizes.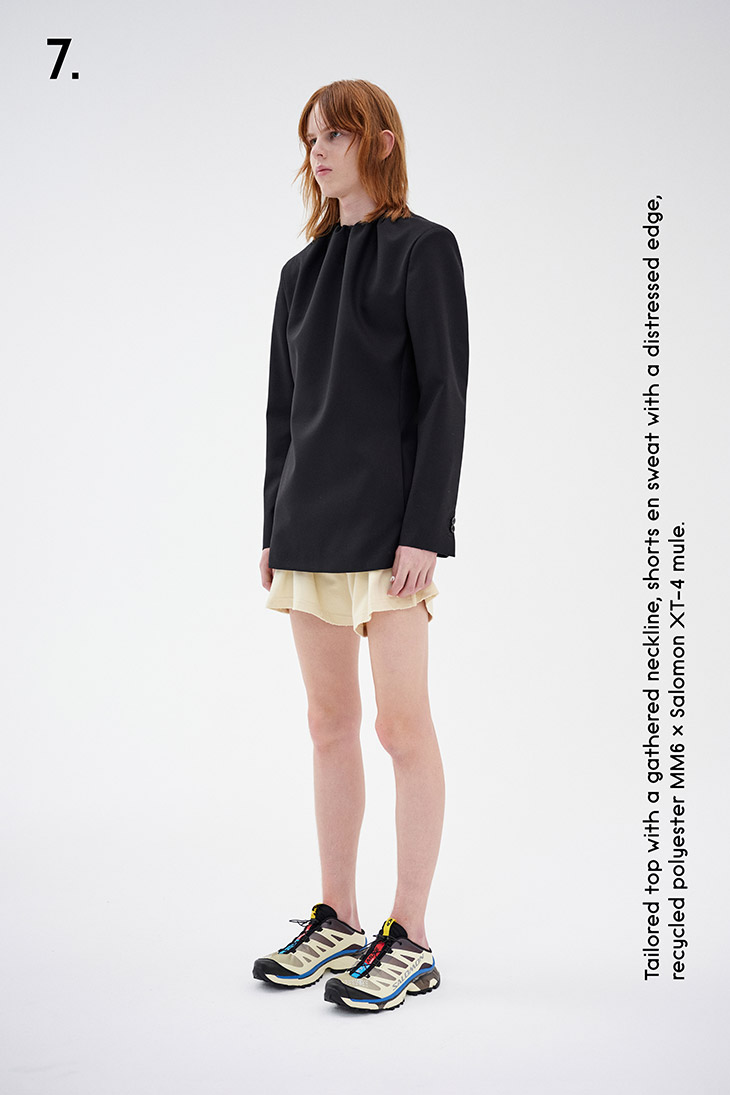 Fashion photographer Johanna Laitanen captured the lookbook featuring model Luukas Niskanen. In charge of styling was Anna Pesonen, with casting direction from Arthur Méjean.