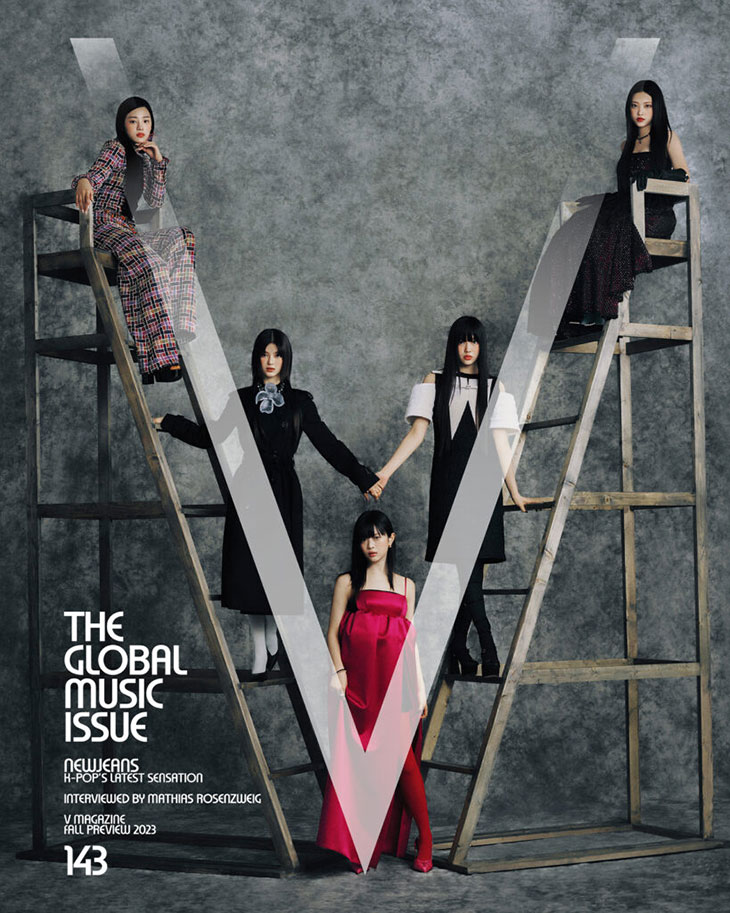 V Magazine unveils its latest cover, featuring the sensational K-Pop music group NewJeans. Comprised of talented members Minji, Hanni, Danielle, Haerin, and Hyein, NewJeans has taken the music world by storm with their infectious tunes and mesmerizing performances. Shot by the renowned photographer Cho Giseok, the cover captures the group's vibrant energy and undeniable star power.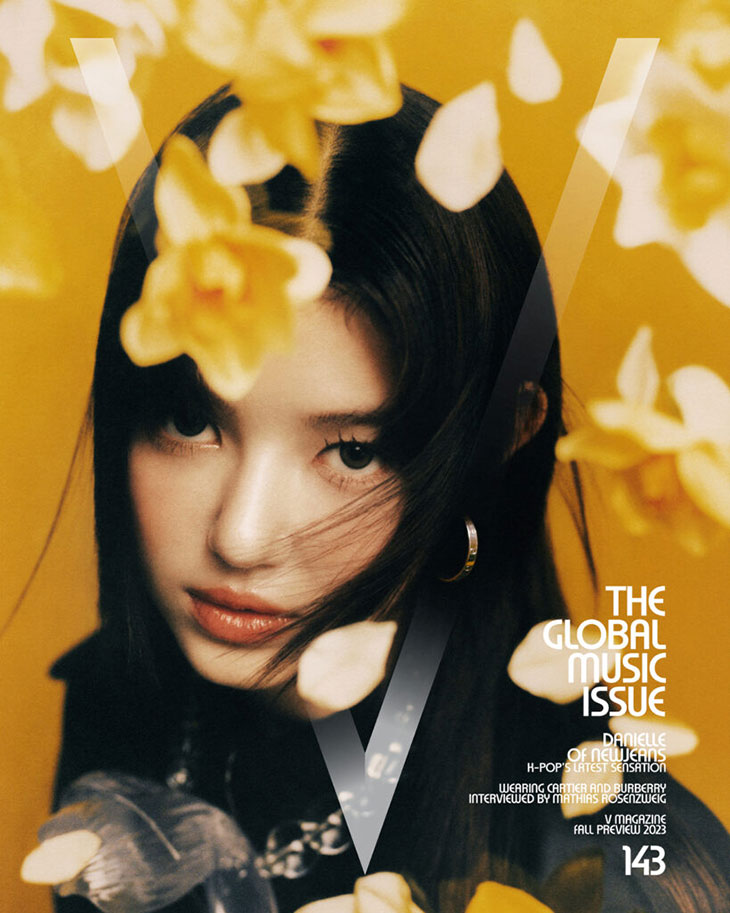 Styled by the visionary Choi Yumi, the members of NewJeans exude confidence and individuality in fashion-forward ensembles that push boundaries and redefine K-Pop style. In an exclusive interview conducted by Mathias Rosenzweig, readers get an inside look into the group's journey, inspirations, and aspirations.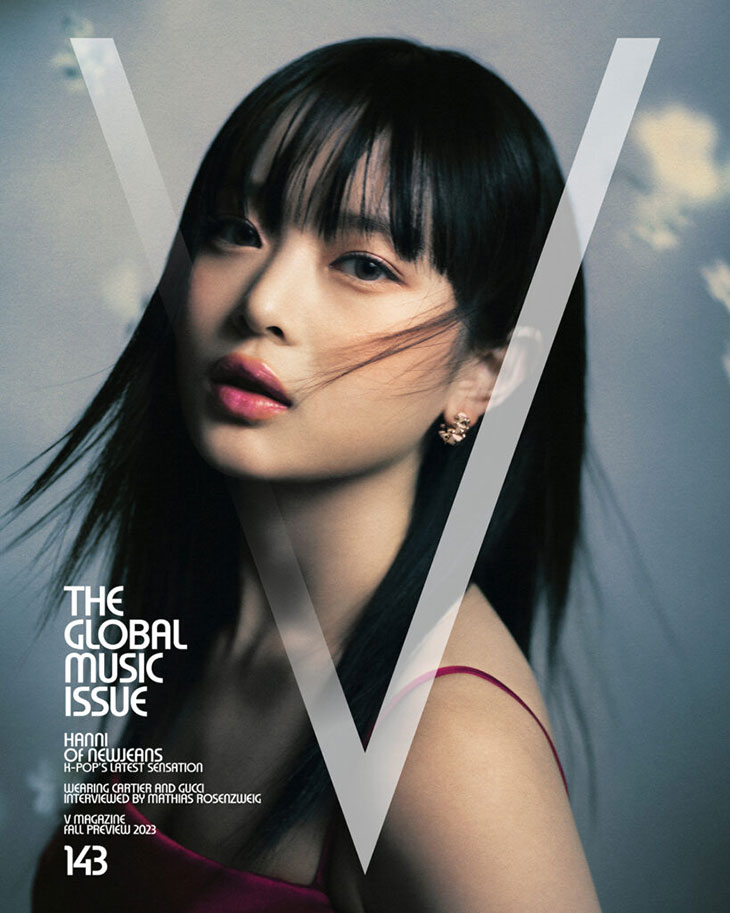 Under the creative direction of Stephen Gan, the cover shoot showcases the unique charisma and charm of each member, while makeup artist Gil Joo Oh and hairstylist Hye Yeon Jang work their magic to enhance their natural beauty. The set design by Hwang Seoin sets the stage for a captivating visual narrative, while executive producer Kelly Suh and the production team from A PRJECT ensure a seamless and memorable experience.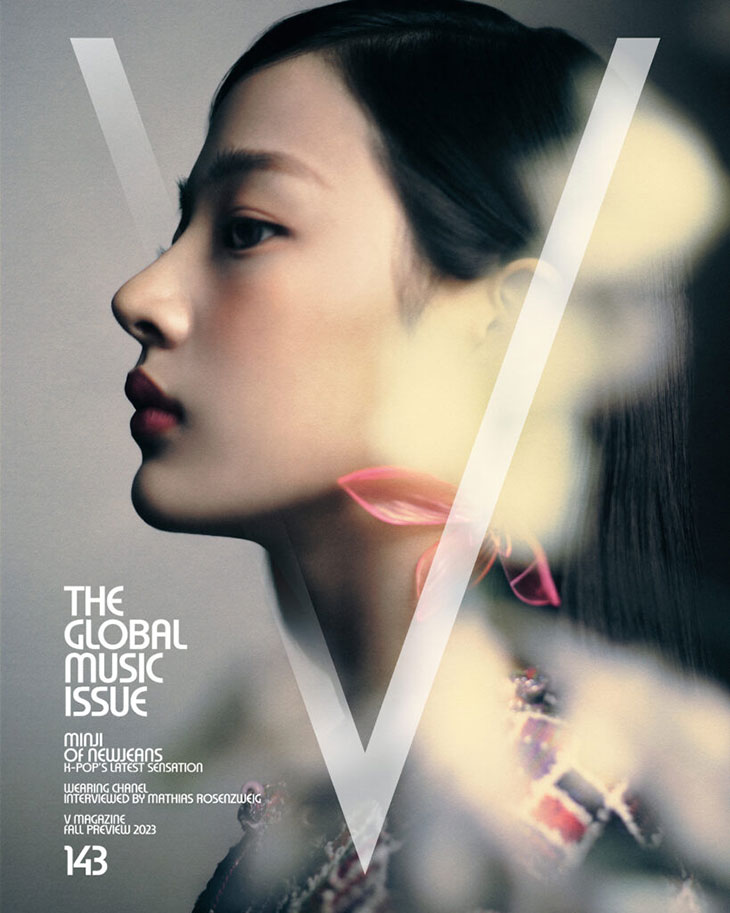 Don't miss out on this electrifying cover story, as V Magazine celebrates NewJeans and their incredible impact on the global music scene. Get ready to immerse yourself in the world of K-Pop's newest sensations.