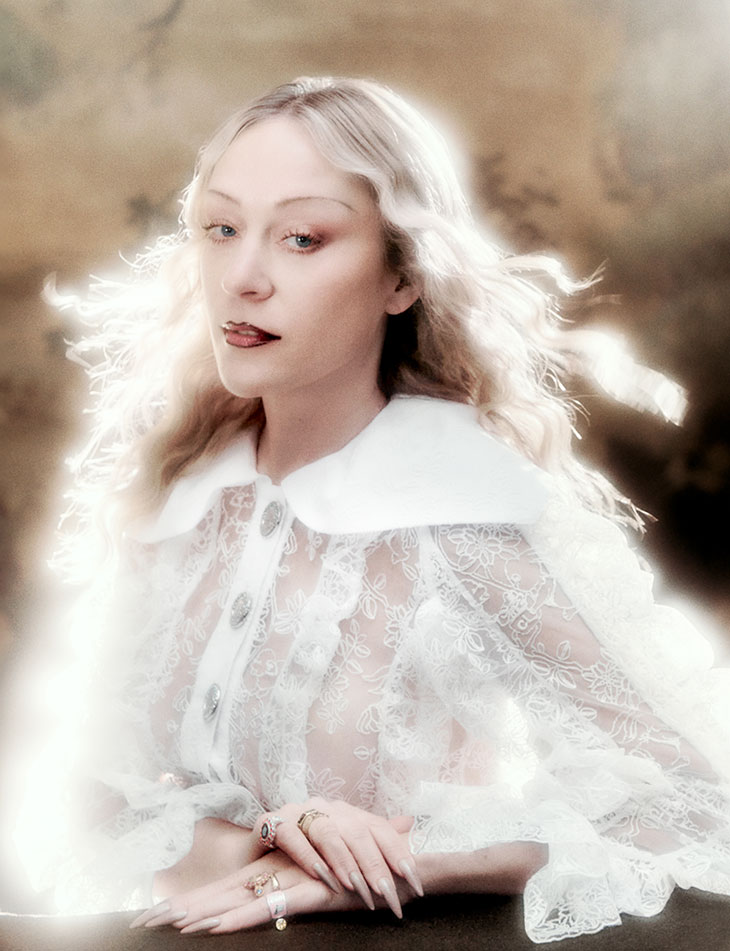 Chopova Lowena announced the much-anticipated "Conversations with Angels," the third book in their series, featuring the Academy Award-nominated actress, Chloë Sevigny, in the enchanting role of the Snow Queen. The story, a reimagination of the classic Danish fairytale that was Laura Lowena's cherished childhood favorite, weaves a captivating narrative of good triumphing over evil, with the essence of friendship at its core. The brand has also collaborated with artist Precious Okoyomon, who retold the story in a very poetic way.
We love creating books because it gives us a chance to completely express our vision in such a meaningful way. This one was such a special one, working with our long-time collaborator Charlotte Wales and the incredible Chloë Sevigny. We collaborated with an amazing creative team including Precious Okoyomon, Jamie Reid and Agata Belcen to bring the story to life. It was so exciting to work with Chloë on Conversations with Angels, we are huge fans of her work and it was a dream to work with her. – Emma Chopova & Laura Lowena.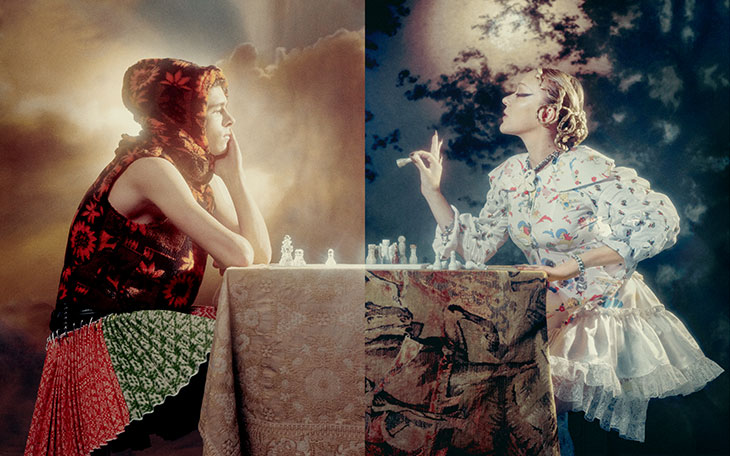 Shot in two of the world's most vibrant cities, New York and London, "Conversations with Angels" presents a refreshing and modern interpretation of The Snow Queen. The book also serves as a showcase for Chopova Lowena's Autumn Winter 2023 collection, which draws inspiration from the chic aesthetics of 70s ski fashion and the elegance of the Georgian era dress.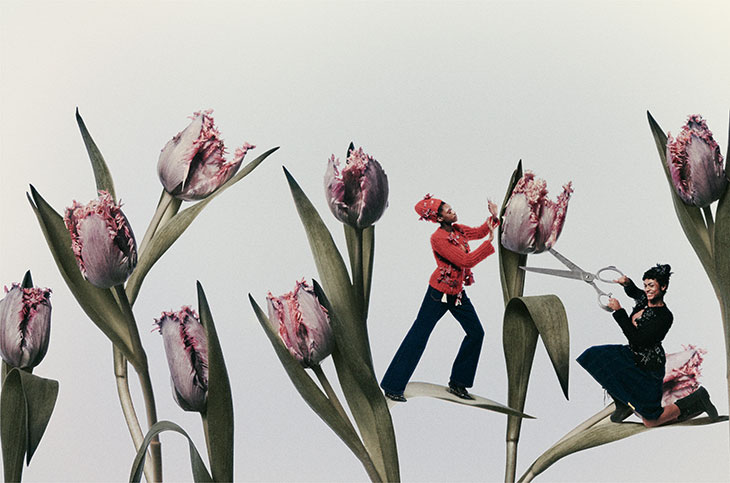 Chopova Lowena creates pieces that are punky, glitzy, graphic and childlike so I was excited to be part of their fairytale project 'Conversations with Angels.' Along with the whimsical photography from Charlotte Wales, it was wonderful to work with Emma and Laura on this book and I think we've made something really special.- said Chloë Sevigny.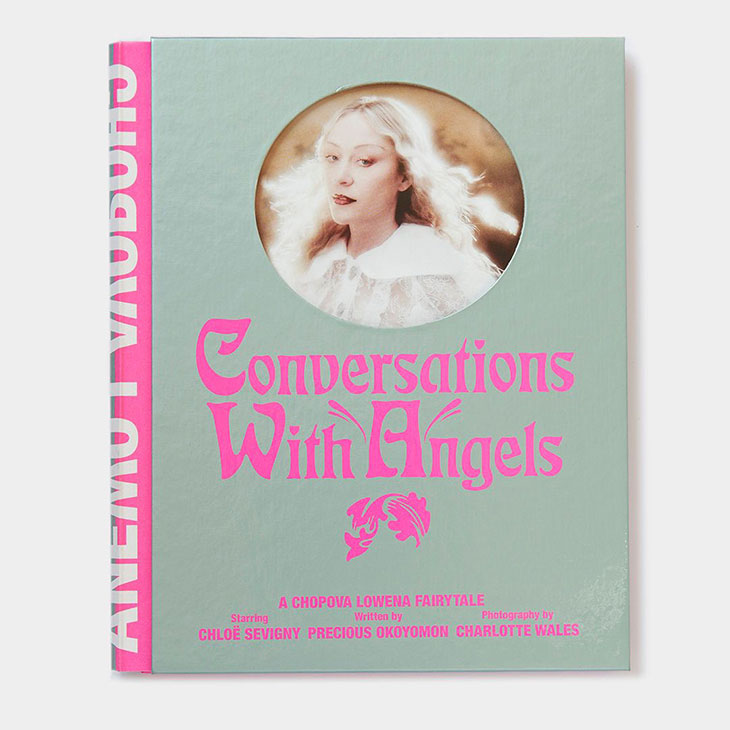 To mark the release, Chopova Lowena held an event at the prestigious Bergdorf Goodman on July 18, 2023, with Chloë Sevigny, who enthralled the audience with reading, bringing the magical tale to life with her remarkable talents.