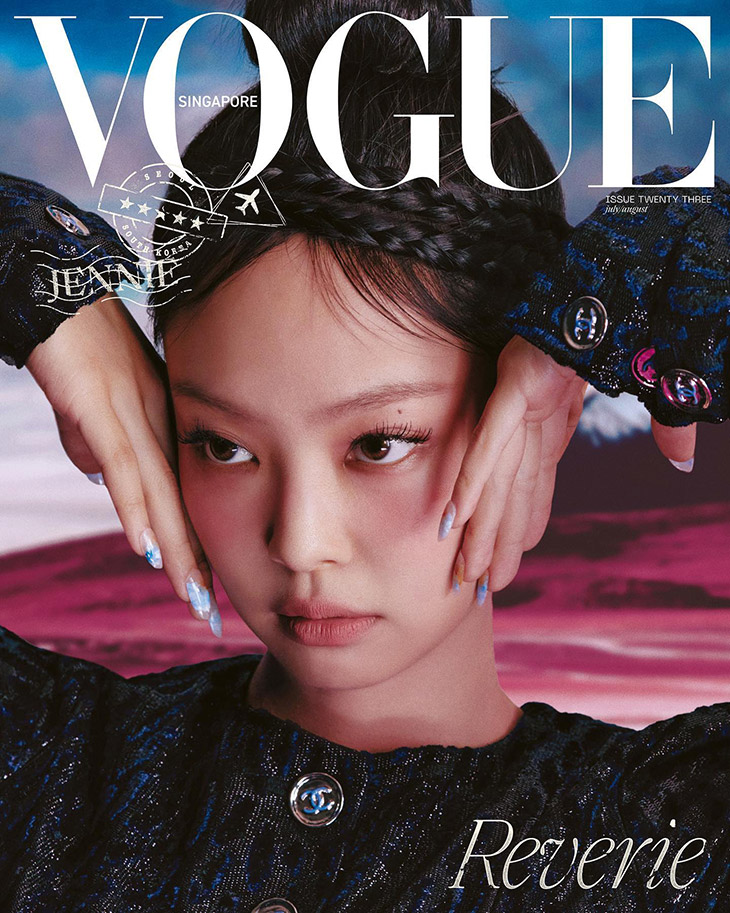 Blackpink member Jennie Kim takes the cover story of Vogue Singapore's July August 2023 Reverie edition lensed by fashion photographer Jang Hyun Hong. In charge of styling was Min Hee Park, with art direction from Tomoyuki Yonezu, and set design by Da:rak. Beauty is work of hair stylist Il Joong Lee, makeup artist Joyeon Won, and manicurist Eun Kyung Park. For the story k-pop superstar is wearing Chanel 2022/2023 Métiers d'art clothes, shoes and accessories.
[An icon is] someone who has their own opinions and thoughts. To be called an icon, you need to have the ability to question people with your own views and perspectives, rather than just giving the answer that everyone accepts or the story that everyone likes.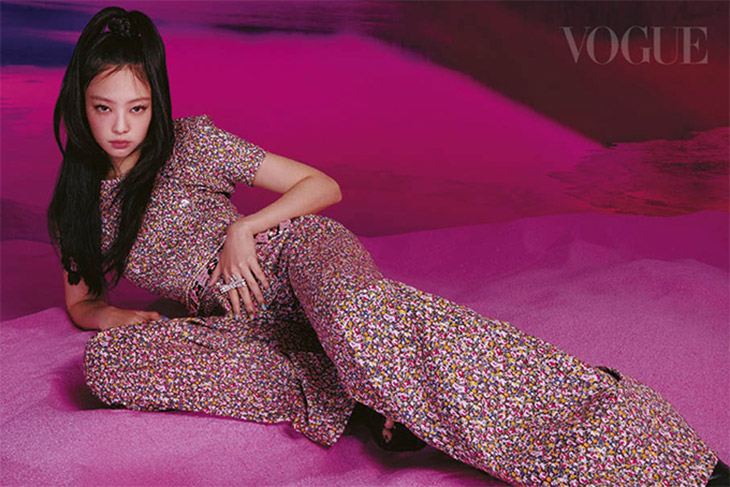 If you believe in yourself more than anyone else and work hard, you will make things happen one way or another. A positive mindset is key and filling your mind with positive thoughts can help you stay motivated. If you focus on this and look for solutions, you'll find tough situations easier to overcome.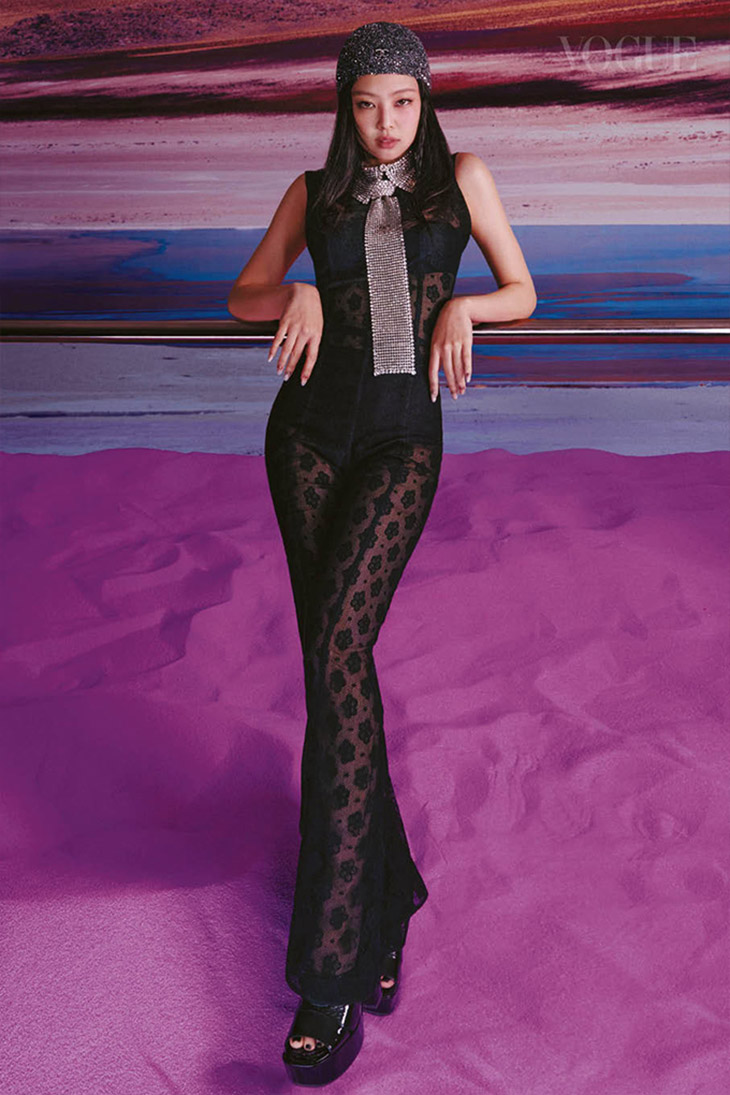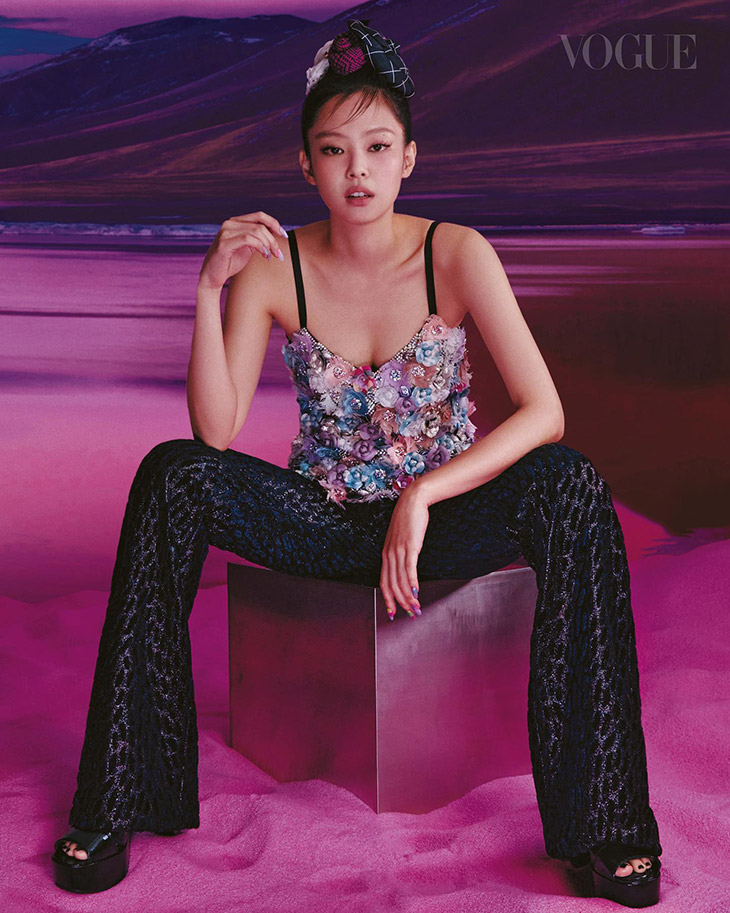 My routine before a big concert is to turn on the humidifier and drink a lot of warm water before going to bed. A healthy mind comes from a healthy body. If you get enough rest, eat well and exercise hard, your body and mind will follow.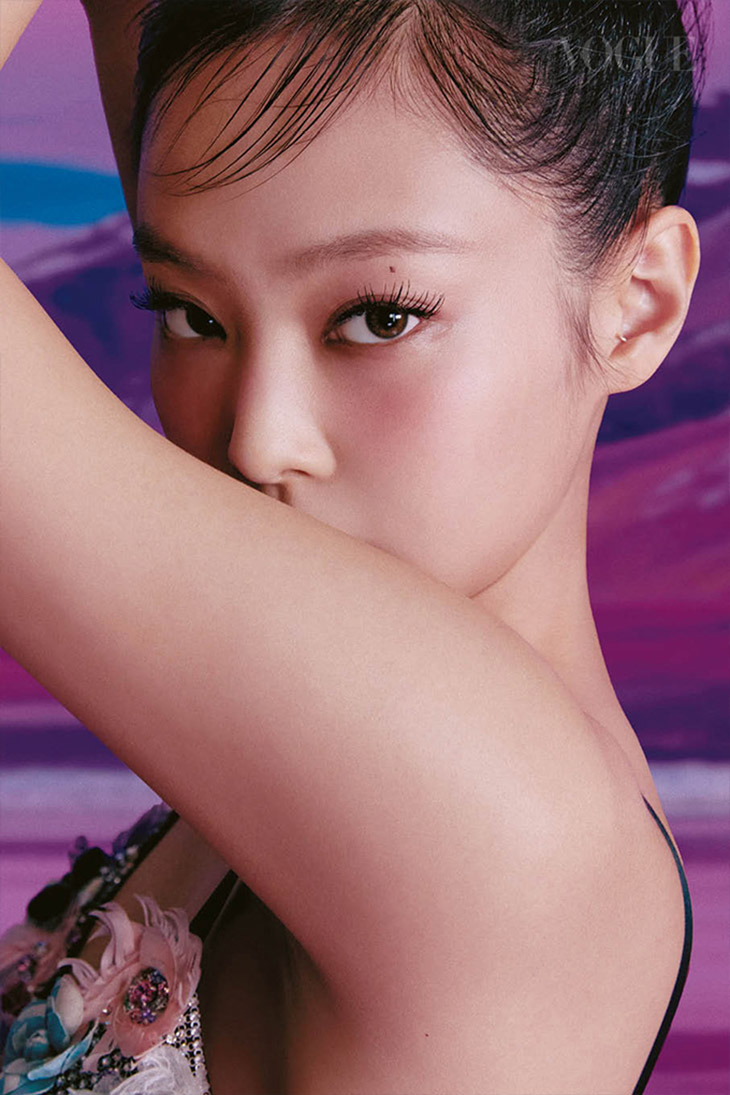 Right now, the first thing to do is to finish the rest of the world tour safely, without any major problems. Every moment is precious, but the most memorable moments are standing onstage and meeting Blinks from around the world whom I haven't seen for a long time. -Jennie Kim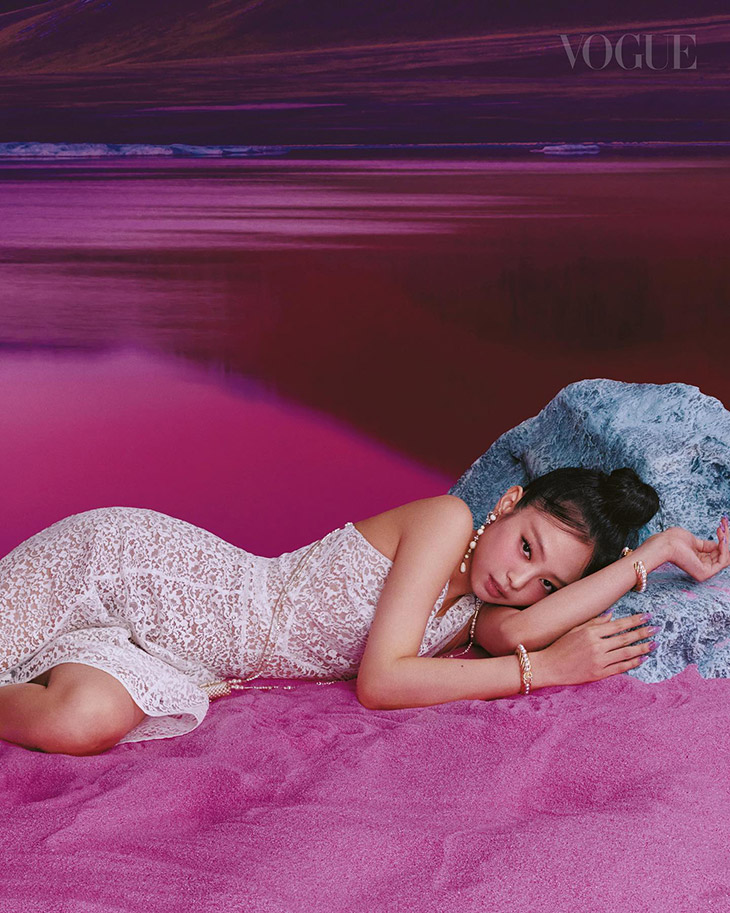 Photography © Jang Hyun Hong for Vogue Singapore, read more at vogue.sg