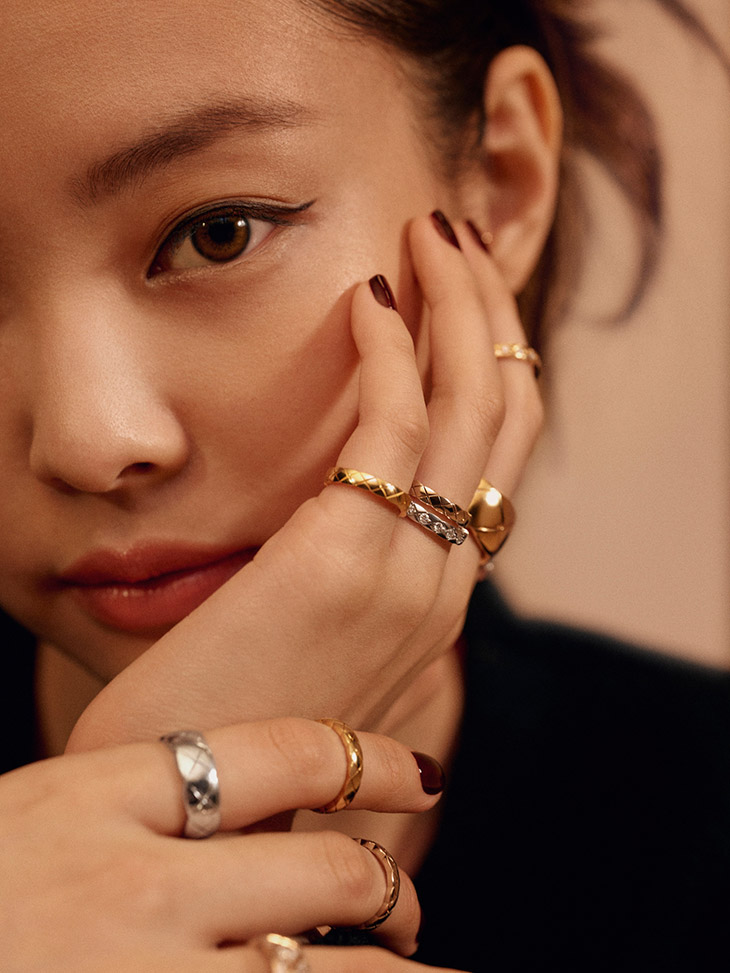 'In recent days, there has been a surge of online rumors regarding Jennie Kim's potential departure from the popular K-pop group BLACKPINK. These rumors have predominantly emerged on the Chinese social media platform, Weibo, and have sparked a wave of speculation among fans.
Jennie Kim, known as Jennie, is a prominent South Korean singer, rapper, and influential fashion icon. Rising to fame as a member of the immensely popular K-pop girl group Blackpink, Jennie made her mark in the music industry under the guidance of YG Entertainment.
After completing her studies in New Zealand, Jennie returned to South Korea in 2010, unaware of the extraordinary journey that awaited her in the Korean entertainment scene. With a renewed sense of purpose and determination, she embarked on a remarkable career that would establish her as a celebrated artist and fashion trendsetter.
Numerous posts on Weibo have claimed that Jennie is on the verge of terminating her contract with YG Entertainment, the agency that represents BLACKPINK. One user even went so far as to assert, "Based on the latest reliable source, Jennie will terminate her contract with YG Entertainment after the Encore concerts."
Speculations about the departure of Blackpink members gained momentum following a series of noteworthy incidents. On June 11, during a performance at Melbourne's Rod Laver Arena, Jennie caught media attention when she abruptly left the stage. After her part in the song "Lovesick Girls," Jennie surprised fans in attendance by exiting the stage, leaving them both shocked and puzzled. Supporters cheered for her as she was escorted off the stage.
While Jennie's sudden departure raised concerns, videos captured by fans during the event revealed that Jisoo, Rosé, and Lisa, the other members of Blackpink, addressed the audience before Jennie's exit. Notably, Jennie was absent during the soundcheck, which was exclusively available to VIP ticket holders. Rosé clarified that Jennie had been feeling unwell on that particular day and had made the decision to rest in order to conserve her energy for the performance.
Fans pointed out that Jennie's recent stage performances did not match her usual standards, which added fuel to the speculation. These rumors coincided with Jennie's foray into acting with her debut in HBO's The Idol. Adding to the circulating rumors, the speculation has emerged regarding the multifaceted career of the K-pop star. In a recent cover story interview with WWD, she expressed a mix of emotions, stating, "It's overwhelming, but I'm grateful and thankful. All of those things at the same time." The interview shed light on Jennie;s burgeoning acting career, describing it as a significant milestone and an honor to embark upon.
Furthermore, there were reports of her potential involvement in the Marvel Cinematic Universe (MCU), and most recently, her appearance on an episode of Dua Lipa's podcast. Given these ventures, it wouldn't be entirely surprising if Jennie were to pursue her own path, particularly since Weibo suggests that other members of the group may also be considering similar moves.
When their current contract expires in August 2023, the four members of Blackpink can be expected to have it renewed. However, the duration of the new contract remains a mystery to some BLINKs, the K-pop girl group's fan base. Adding to the uncertainty, Jisoo's recent interview with Rolling Stone magazine hinted that the group might consider calling it quits after their contract comes to an end. These statements have intensified speculations and discussions among fans about the potential future of Blackpink.
Another post stated, "Blackpink Jennie will not be renewing her exclusive contract with YG Entertainment. The company is still in discussions with Lisa, but Lisa has expressed her intention to leave. Rose, on the other hand, is confirmed to sign with Black Label. As for Jisoo, she is expected to either continue with YG Entertainment or sign with Black Label."
Weibo users have speculated that official news regarding these developments may emerge after BLACKPINK's Encore concerts, which will culminate in their final show scheduled for August 26 in Los Angeles. Fans are eagerly awaiting further details and are encouraged to stay tuned for updates on this matter.