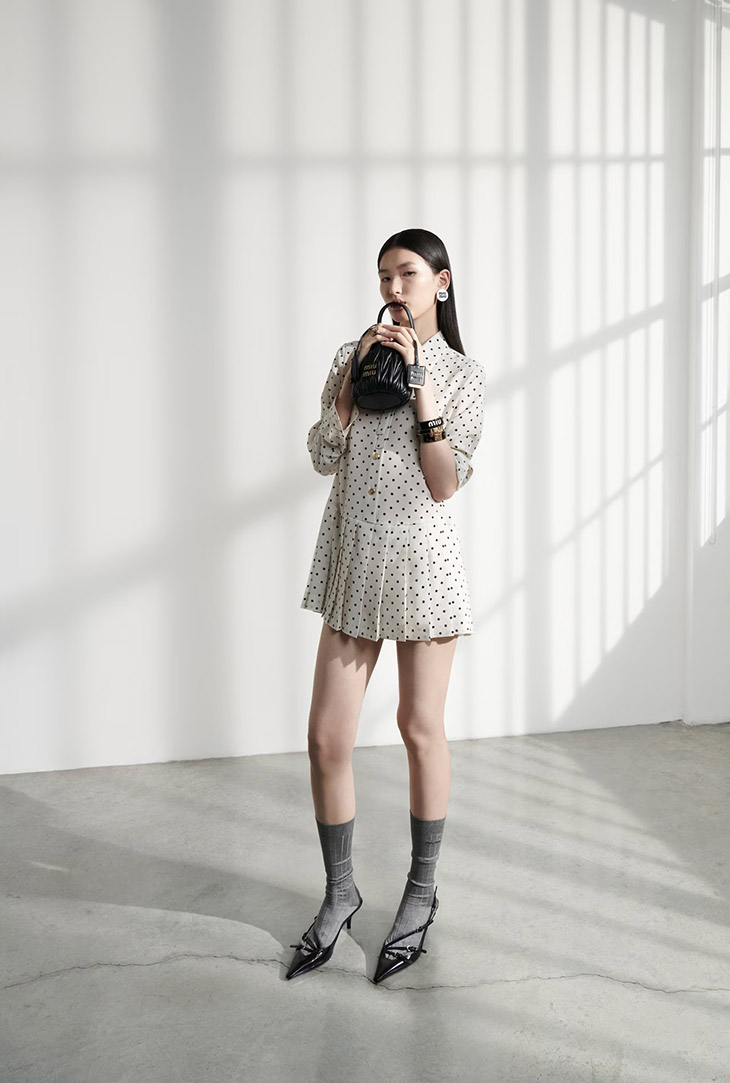 Fashion brand MIU MIU unveiled its QiXi 2023 Collection with a campaign featuring models Ying Ouyang and Ruiqi Jiang captured by photographer Lengua. In charge of styling was Lotta Volkova, with casting direction from Arianna Pradarelli. The collection that celebrates QiXi, Chinese Valentine's Day, explores the expressive potential of clothing and the body. Drawing inspiration from movement, physicality, gestures, and fortitude, the brand highlights self-assured, composed individuals who embody the essence of their wardrobe.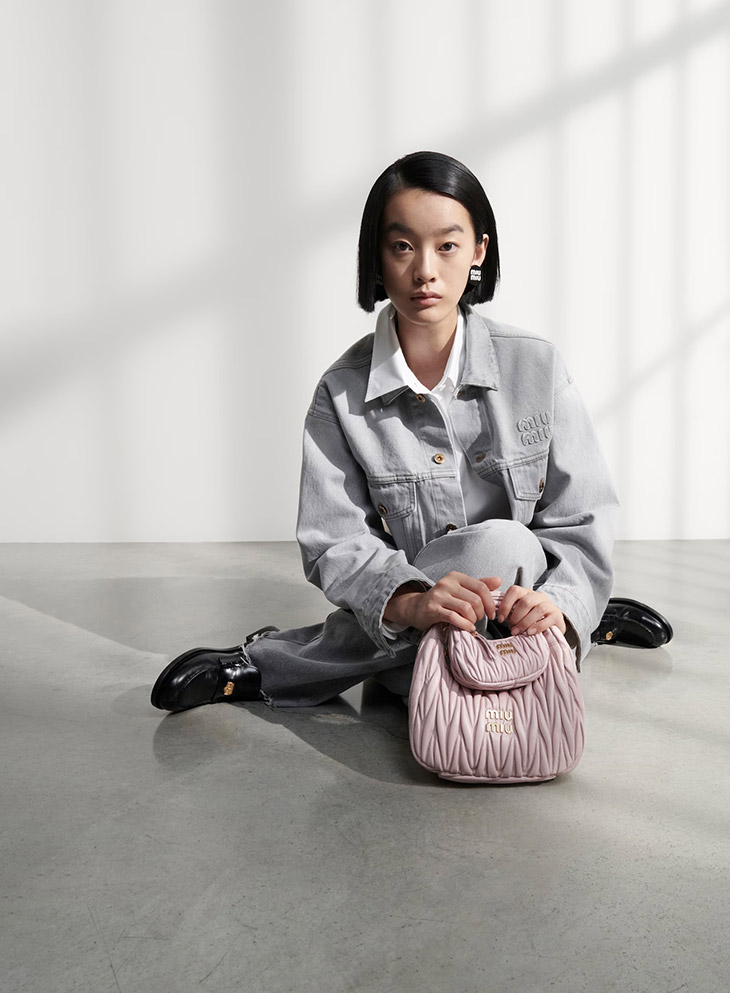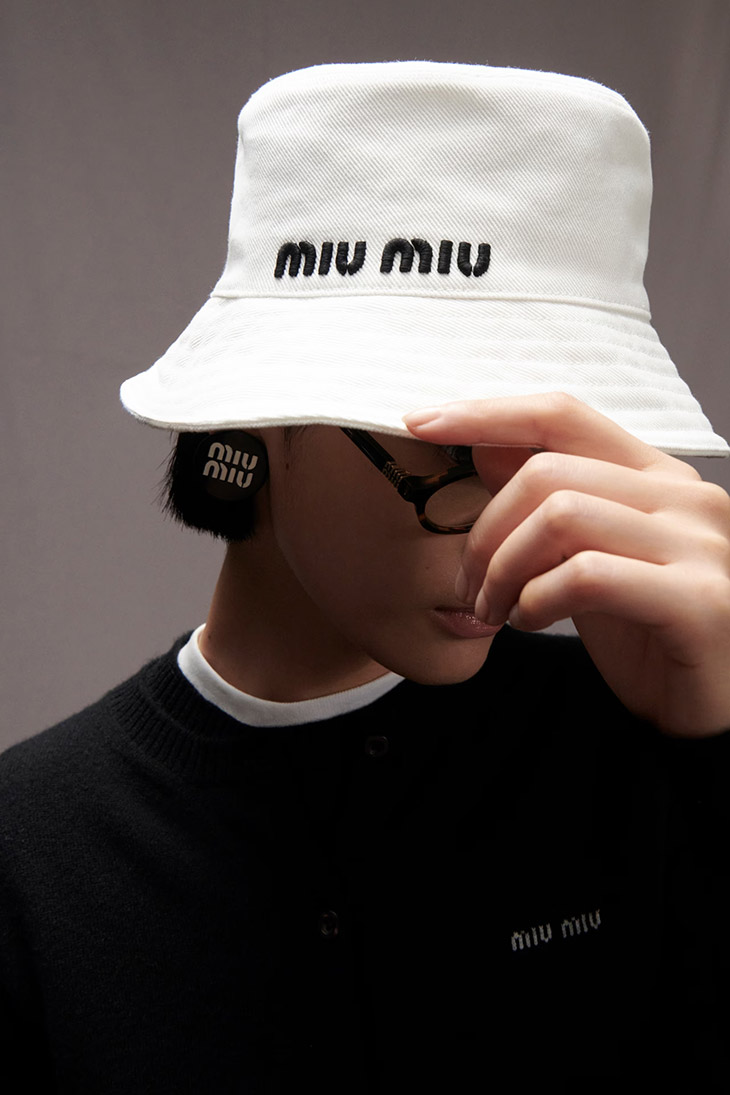 The Miu Miu QiXi 2023 collection combines elements of classic elegance with elements of sportswear and an active lifestyle. Knife pleats, pencil skirts, and polka dots are juxtaposed artfully with baseball hats, pedal pushers, tennis dresses, and washed jeans. The delicate beauty of silks contrasts with signature knits, such as ribbed socks and sweaters in schoolboy grey.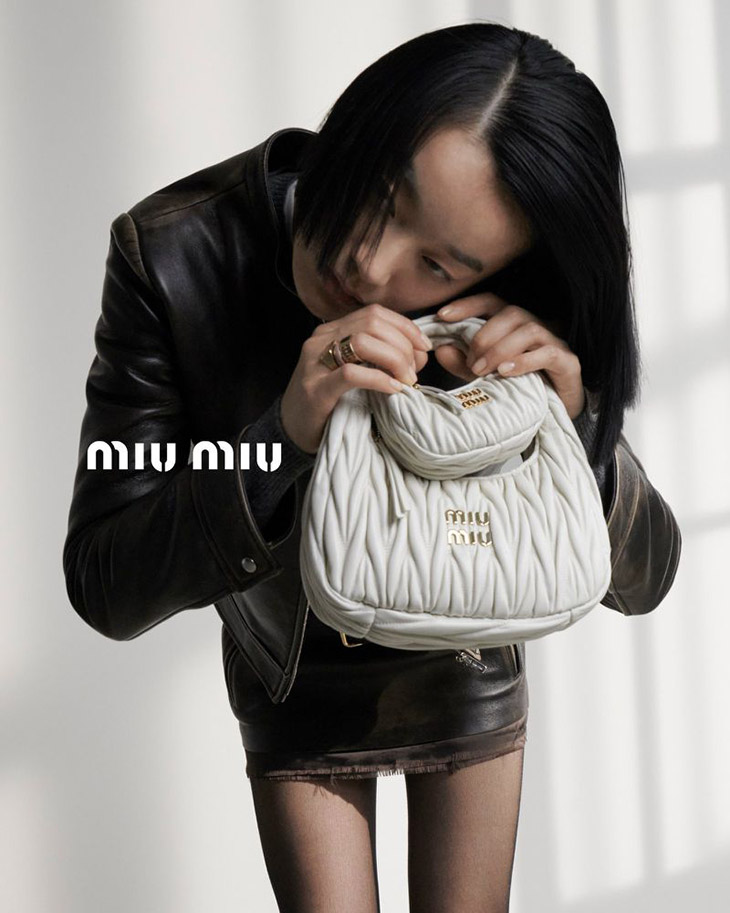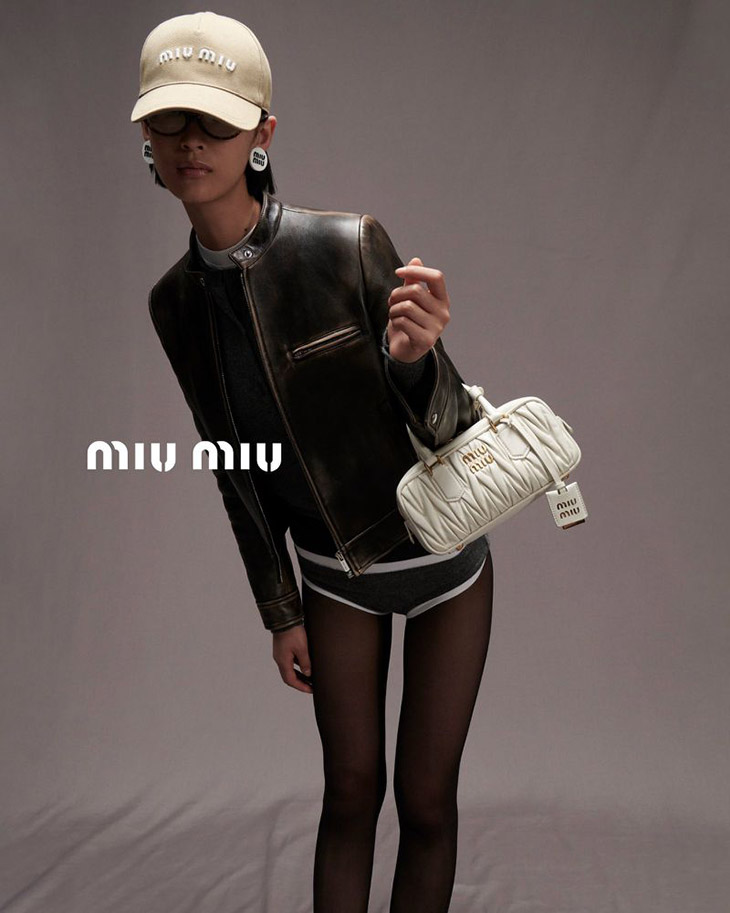 Micro-mini leather skirts coupled with biker-style belts exude a daring and edgy aesthetic, exemplifying the brand's innovative play with cut and proportion. The brand also offers a modern take on denim, which are worn extremely low on the hips and paired with cropped jackets to create a modern silhouette.
Adding an exclusive touch to the collection are glasses that were previously featured on the Miu Miu Autumn Winter 2023 Paris runway show. Glossy hair accessories and jewelry provide the concluding touch, adding a touch of shine and glamour to the overall ensemble.
Through the collection and campaign, Miu Miu embraces the artistry of clothing and its capacity to express strength, movement, and individuality while remaining timelessly chic and elegant.