Luxury house Chanel unveiled its latest Coco Crush Fine Jewelry campaign starring supermodel Liu Wen and actor and singer Jing Boran lensed by fashion photographer Tim Elkaïm. In charge of styling was Charlotte Collet, with beauty from hair stylist Joseph Pujalte, and makeup artist He Lei.
The collection was inspired by the quilted motif, and it is an emblem of the brand since 1955. The meticulously crafted pieces in beige gold, yellow gold, or white gold, are available in both diamond and non-diamond styles. For the session Liu Wen and Jing Boran are wearing selected pieces from the collection such as beige gold earrings, a standard white gold ring, beige gold bracelet, white gold diamond ring, beige gold ring, and white gold diamond ring.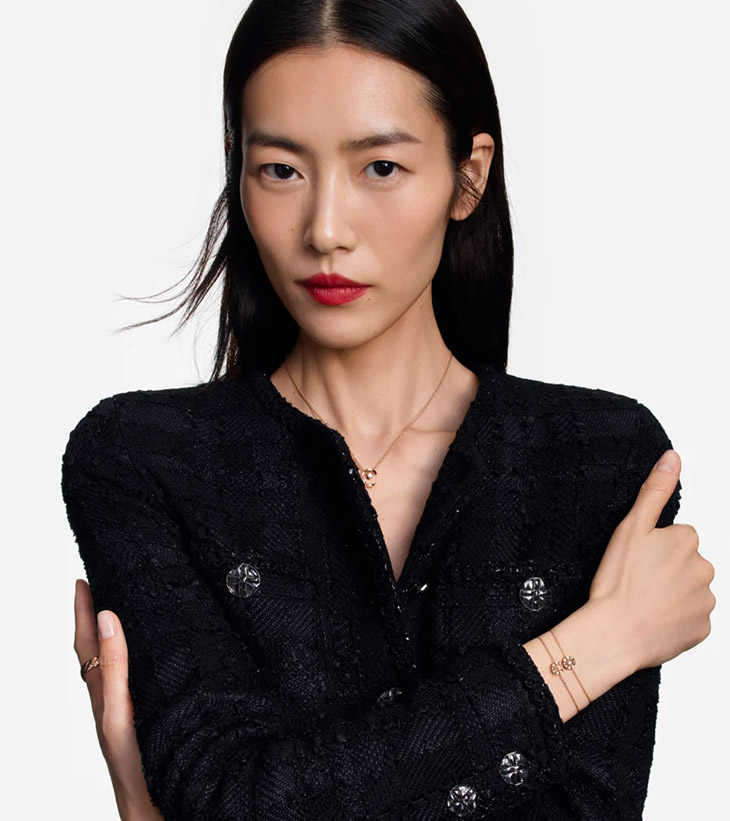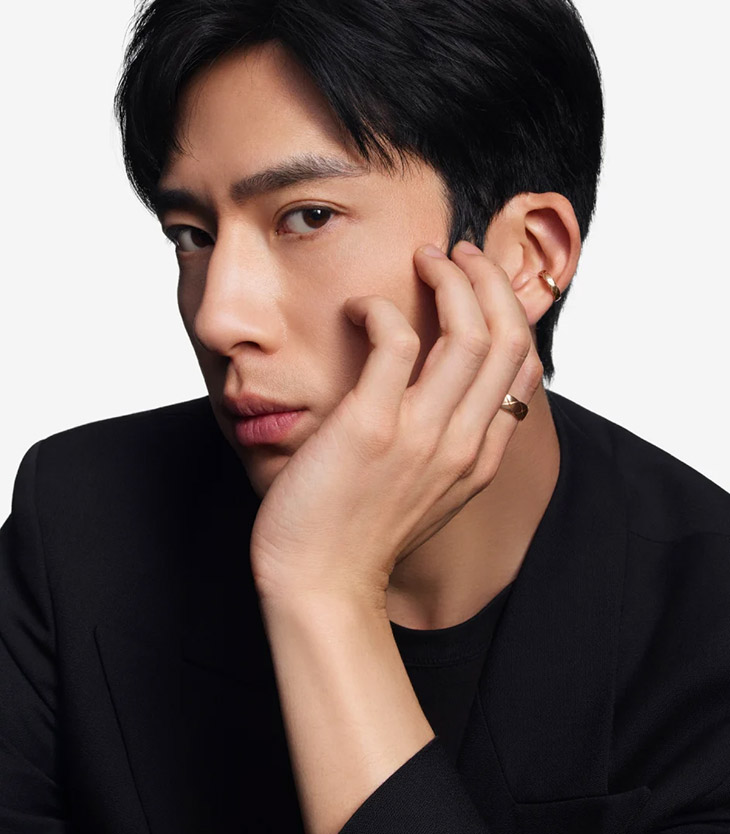 With the Chanel Coco Crush Jewelry campaign, the French house celebrates Qixi Festival (August 22nd, 2023).
The Qixi Festival is a traditional Chinese holiday that commemorates the annual meeting of the Zhinü and Niulang in Chinese mythology. It is also known as the Qiqiao Festival, the Double Seventh Festival, the Chinese Valentine's Day, the Night of Sevens, or the Magpie Festival. It happens on the seventh day of the seventh lunar month, which is normally in August according to the Gregorian calendar.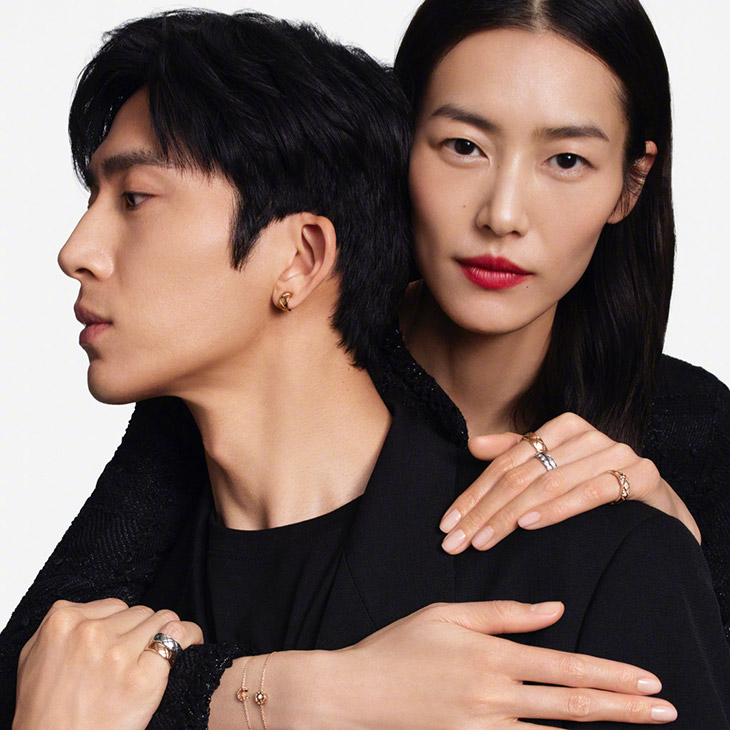 The holiday has romantic overtones and is frequently regarded as a day for lovers to express their love and celebrate their relationships. Similar to Valentine's Day in other countries, it has become a day for gift-giving, romantic outings, and vows of love. The Qixi Festival has grown in popularity in recent years, and it is now celebrated with a variety of events and activities throughout China and other East Asian countries.