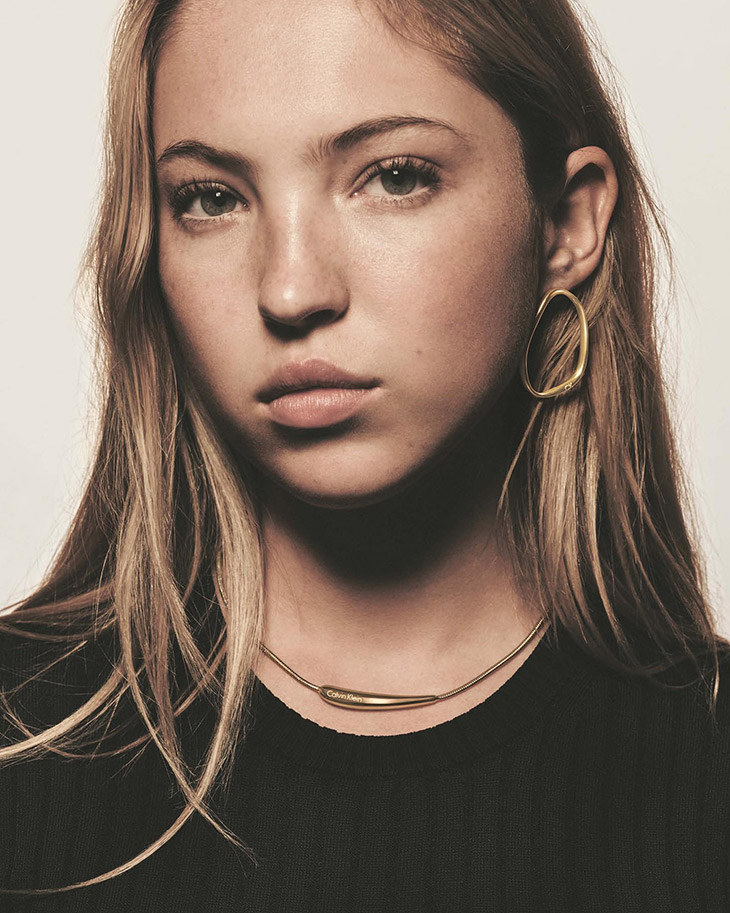 Fashion house Calvin Klein unveiled its Autumn 2023  Watches and Jewelry collection, with the campaign starring top model Lila Moss lensed by fashion photographer Daniel Jackson. The campaign encapsulates the brand's signature sensually minimalist aesthetics, harmonizing seamlessly with the subtle and flowing designs of the new collection.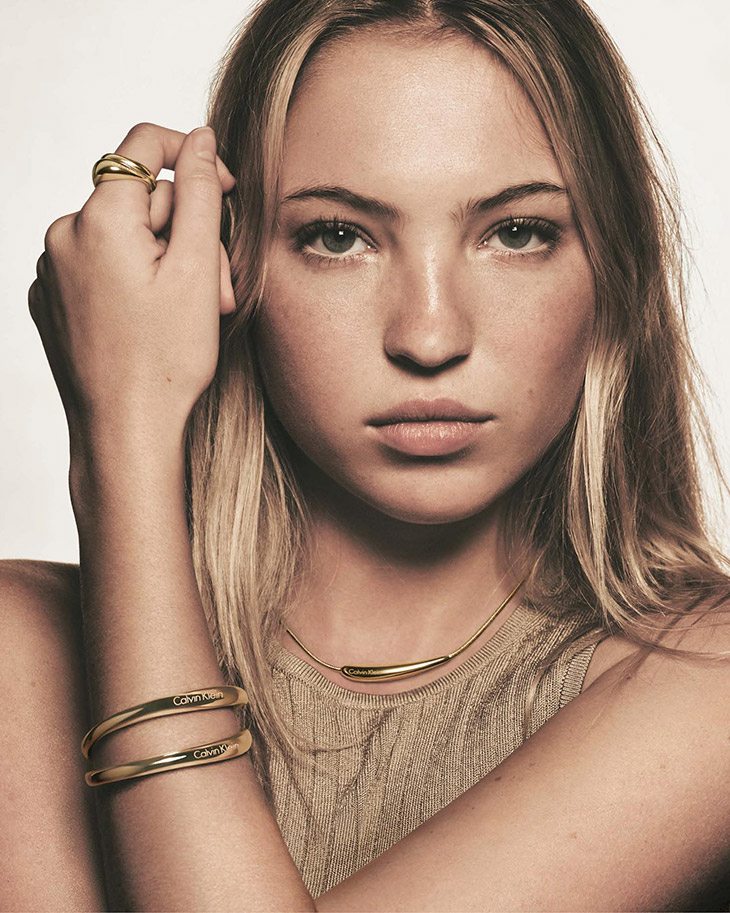 Caterina Miduri, the Global General Manager for Calvin Klein watches and jewelry at Movado Group, Inc., commented, "Lila is a natural fit to represent Calvin Klein watches and jewelry. In this campaign, her strong presence and effortless sophistication complement the sculptural, dimensional designs of our latest collection."
Lila Moss expressed her enthusiasm, stating, "I am honored to partner with Calvin Klein again for their FW23 Watches and jewelry campaign. I was so proud to be a part of their Fall 2022 brand campaign and having the chance to work with them again on a Jewelry and Watches campaign that aligns with my personal style, is very exciting."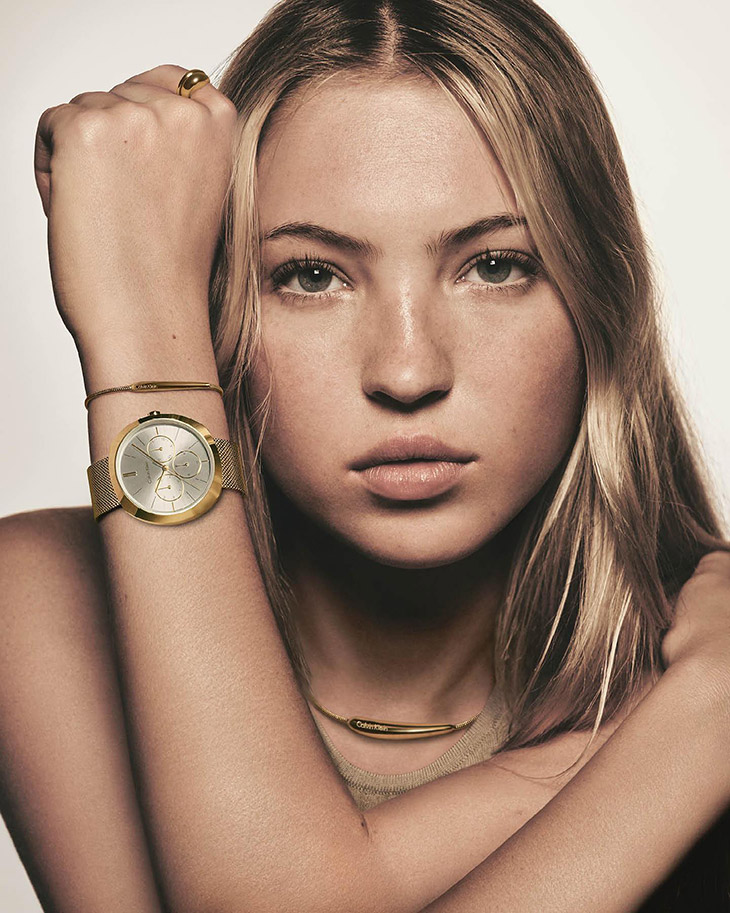 Throughout the campaign, Lila gracefully dons a gold-plated multi-function timepiece, boasting a gently sculpted case that frames a sunray dial of minimalist elegance, all secured by a mesh bracelet. She also wears a gold necklace, bracelet, and ring, each intricately shaped after the fluid contours of raindrops. These exquisite pieces are now available globally at authorized Calvin Klein watch and jewelry retailers, handpicked Calvin Klein boutiques scattered around the world, and online at CalvinKlein.com.