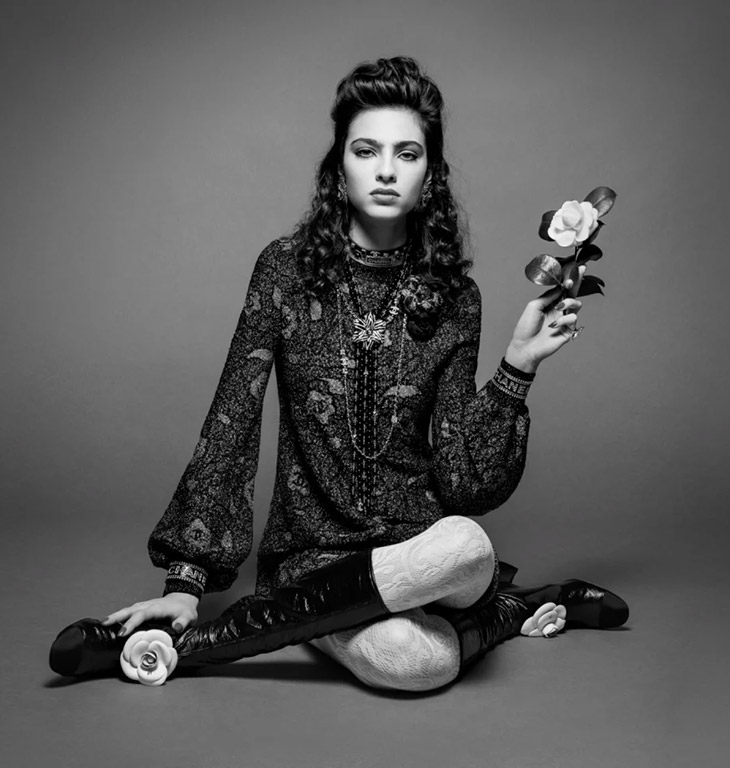 Luxury house CHANEL unveiled its Fall Winter 2023 campaign featuring top model Loli Bahia lensed by fashion photography duo Inez van Lamsweerde and Vinoodh Matadin. In charge of casting direction was Aurelie Duclos.
In little, joyful touches, the camellia, a winter flower, gracefully makes its way through the Chanel Fall Winter 2023 Ready-to-Wear collection. It graces the prints with suspended romanticism and blooms over pockets, jackets, and buttons. Designer Virginie Viard's vision for this collection was centered on delicacy and fluidity.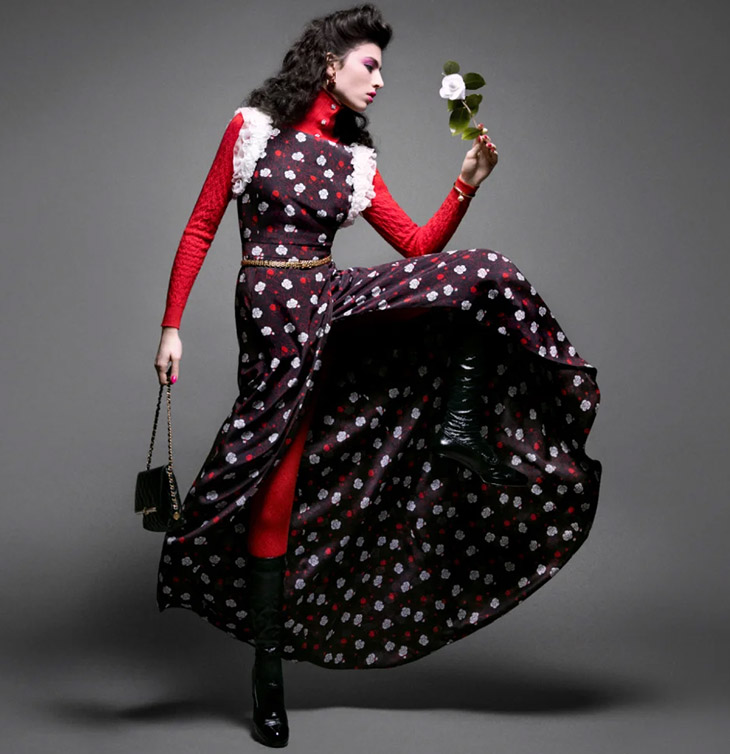 The camellia is more than a theme, it's an eternal code of the House. I find it reassuring and familiar, I like its softness and its strength.
Asymmetrical coats, dresses with elegant slits, Bermuda shorts suits with a slanted front, and flounces lend a playful touch. Revealing backs embellished with beads and sequins add to the dynamic feel. The knitwear incorporates fantasy threads, contributing to the overall sense of motion and energy. The color palette is carefully chosen, featuring black, white, and various hues of pink, giving the collection depth and precision.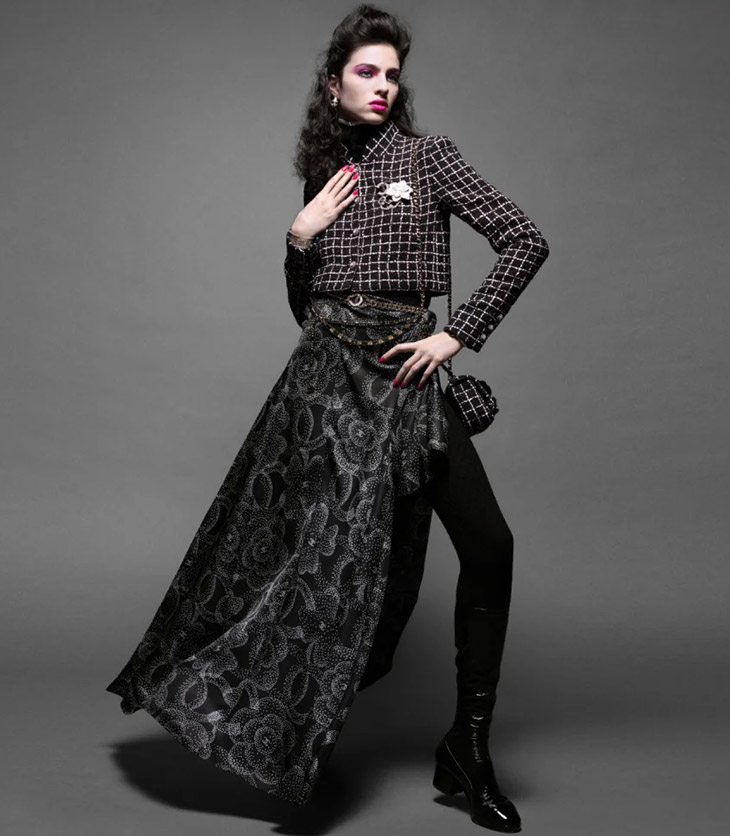 The faded colours, the dusky pink, the crafted pieces, the touches of 1960s and 70s, a certain English vibe, the comfortable, enveloping coats, the authentic materials, make the collections more real, and more charming too – Virginie Viard
The depiction of a female artist begins to materialize. The bohemian spirit that motivates her is influenced by various masculine codes such as peak lapels, floral coats reminiscent of a dandy's dressing gown, and men's jackets suitable for early morning outings. These pieces evoke sentiments of gentleness and romance, harmoniously coexisting with the collection's vibrant momentum.