In a city that never sleeps, where each neighborhood has its own pulse, Motto by Hilton Chelsea emerges as a beacon of style and sophistication, nestled in the heart of Manhattan's iconic Chelsea Arts District.
A recent debutant in the city's bustling hotel scene, this dazzling lifestyle haven is Hilton's first-ever new-build property, captivating travelers with its sleek design and distinctive neighborhood experience. As we explored this urban oasis, we were captivated by its seamless fusion of contemporary elegance and local charm.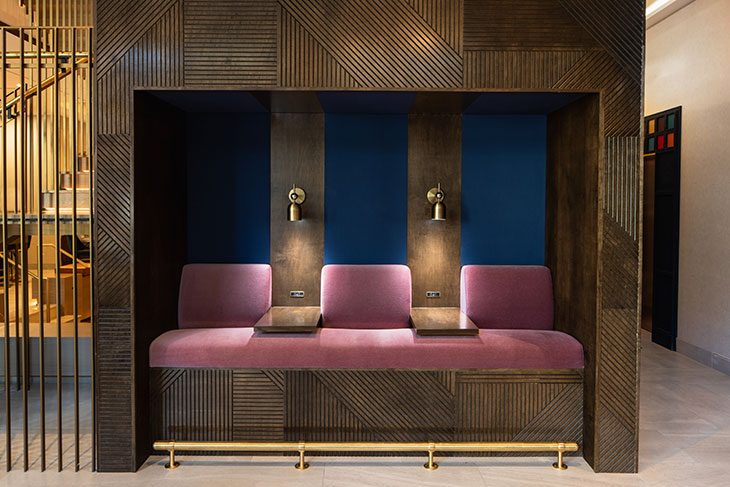 Location
Step into Motto Chelsea, and you step into the rhythm of New York itself. A stone's throw from the iconic Flatiron Building, Madison Square Park's green sanctuary, and the artistic allure of the High Line, the hotel stands as a gateway to the city's most cherished landmarks. A mere stroll away, an array of culinary delights, boutique treasures, and art galleries. This is not just accommodation; it's an invitation to immerse yourself in the kaleidoscope of Manhattan's energy.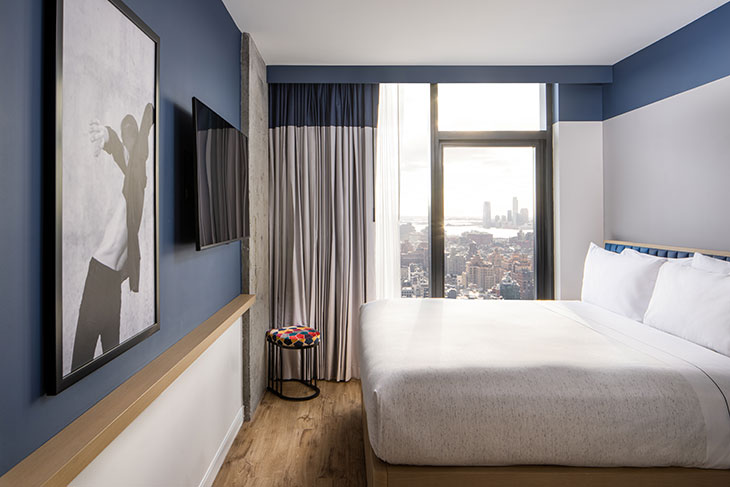 Rooms
Motto Chelsea's rooms are meticulously crafted experiences. Designed with a keen eye for modern aesthetics and comfort, each room presents a panoramic canvas of the city's skyline. Sink into the embrace of top-notch mattresses, cocooned in an oasis of tranquility with sound-absorbing features. Innovation is at your fingertips with smart room technology powered by the Hilton Honors app – your personal command center for climate control, ambient lighting, and entertainment.
The art of flexibility shines through, offering an array of sleeping setups – from king Bunkies (yes, bunk beds for a touch of nostalgia) to innovative king flex beds that gracefully stow away, revealing an uncluttered expanse. Whether you're a solo explorer or traveling with companions, Motto Chelsea's versatile room configurations ensure your preferences are met with a smile.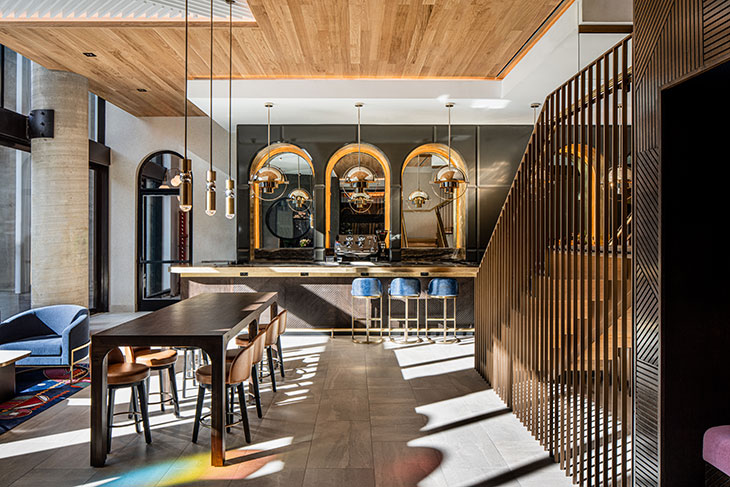 Amenities
Step into a world where art and design are more than decorative elements – they are woven into the very fabric of the experience. The stained-glass reception desk pays homage to Chelsea's artistic heritage, while the hotel's design is an ode to the number 24, an homage to its 24th Street address. Chromatic symphonies dance across the furnishings, creating an ethereal play of light and dark, while elements of chromium and 24-karat gold add a touch of luxury.
This hotel exemplifies what is means to be a lifestyle property- it is centrally located in one of the city's most desirable areas, incorporates unique and modern design elements, and encourages guests to connect with the neighborhood culture by providing them with authentic and locally minded experiences.
– said Matt Schuyler, Hilton's chief brand officer.
Motto Commons, the vibrant heart of the hotel, is not your ordinary lobby. It's a space that encourages connections, whether you're sipping artisanal coffee at the bar or sinking into the sunken conversation pit. For the discerning traveler, versatile meeting spaces provide the perfect backdrop for both business and leisure.
Local Flair
Motto Chelsea goes beyond the confines of its walls, immersing you in Chelsea's rich tapestry. With the guidance of the knowledgeable "Motto Hosts," you're invited to unravel the secrets of nearby attractions. Wander along the High Line's verdant path, savor global flavors at Chelsea Market, or lose yourself in the captivating strokes of the Chelsea art district. The city's heartbeat becomes yours to explore.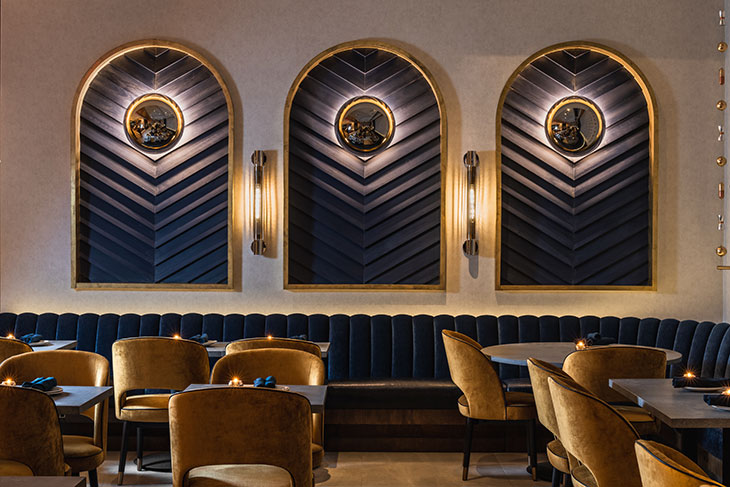 Motto by Hilton Chelsea Hotel isn't just a place to lay your head; it's a portal into the vivacity of New York City. Here, luxury and technology coalesce, and art dances with innovation. From the prime location that invites you to be part of the city's pulse to the thoughtfully curated rooms and immersive local experiences, Motto Chelsea stands as a testament to the lifestyle New York promises – dynamic, diverse, and unforgettable. Whether you're a culture enthusiast, an intrepid explorer, or a business maven, Motto by Hilton Chelsea Hotel welcomes you to experience Manhattan in its purest essence.
Motto by Hilton Chelsea
113 W 24th St, New York, NY 10001
(212) 668-8624
www.hilton.com
Keep up with Motto by Hilton Chelsea on Instagram – @mottochelseanyc