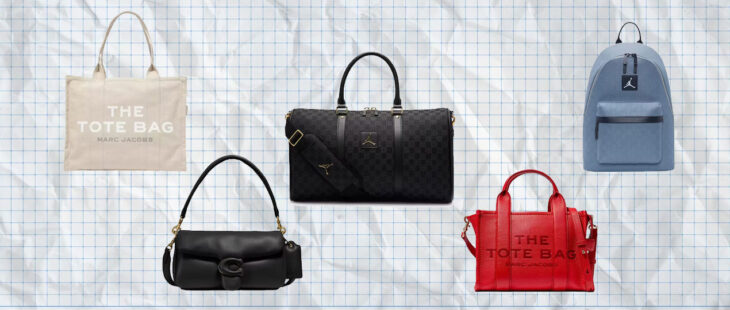 It's time to say goodbye to your beach towels and cute swimsuits because the school bell is chiming, marking the start of an exciting new fall semester! While some may not be overly enthusiastic about trading the beach gear for school supplies, there is one aspect of the back-to-school season that everyone is excited for – the opportunity to shop for fresh school outfits.
During this exciting fashion journey, you'll have the opportunity to explore a wide selection of trendy jeans, stylish shoes, and, of course, the ultimate bag to complete your look. Whether you're drawn to the elegance of a simple tote or prefer the cool allure of a sporty duffle, your choice speaks volumes about your personal style.
To help you in your decision-making process, we have carefully curated a selection of the finest back-to-school bags available at StockX. From the timeless elegance of Marc Jacobs, the sophisticated charm of Coach, and the sporty appeal of Jordan our guide to the must-have back-to-school bags for 2023 have something for every taste and needs.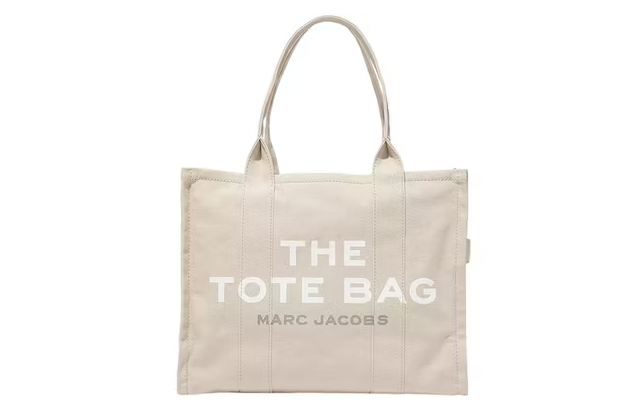 Marc Jacobs The Large Tote Bag Beige
Renowned for its chic and minimalist design, Marc Jacobs is a perfect choice when it comes to bags, especially the tote styles. We've handpicked the Marc Jacobs Large Tote Bag in a chic beige shade for its spacious interior and versatile neutral color. It is a timeless option that effortlessly caters to the style and needs of both high school and college students. This impeccably designed bag effortlessly combines style and functionality and it's crafted with the finest materials to ensure both longevity and fashion-forward appeal.
The perfect companion for any fashion enthusiast looking to make a statement, it can be worn with almost any combination you could imagna, but will a casual ensemble consisting of jeans and a classic white tee. To achieve a chic and polished look, pair this versatile piece with a sleek, neutral-toned blazer and impeccably tailored trousers. This combination effortlessly enhances its timeless allure, resulting in a sophisticated ensemble.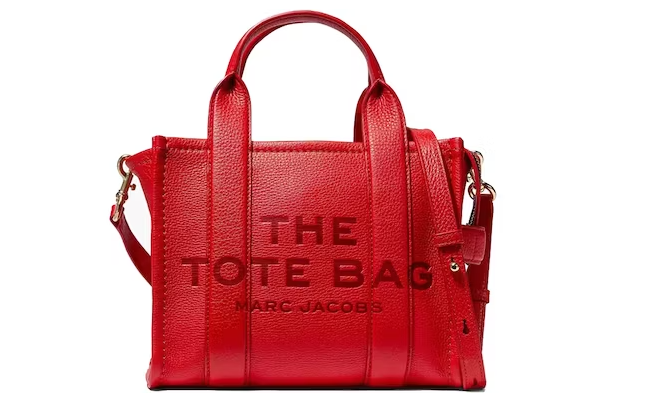 Marc Jacobs The Leather Tote Bag Mini True Red
For those seeking to make a bold fashion statement, Marc Jacobs presents The Leather Tote Bag Mini in the captivating shade of True Red. This vibrant and incredibly compact bag effortlessly injects a burst of color into every ensemble. The petite dimensions are absolutely ideal for those seeking to effortlessly tote their must-haves without any unnecessary burden.
Elevate your monochrome ensemble with a touch of flair by incorporating this stunning red tote. It effortlessly becomes the statement piece of your outfit, adding a pop of vibrant color and undeniable style. Embrace the color-blocking trend by combining it with other bold hues in your outfit. Consider pairing a vibrant blue skirt or a sunny yellow top to create a striking and fashion-forward look.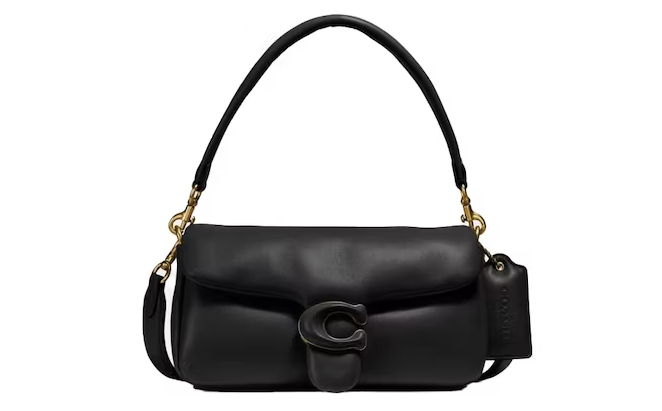 Coach Pillow Tabby Shoulder Bag 26 Black
The black Pillow Tabby Shoulder Bag 26 from Coach is a stylish for your back-to-school wardrobe. The plush, pillow-like design is not only visually striking but also incredibly comfortable to carry. Featuring multiple compartments, this stylish bag provides generous room for all your essentials, from textbooks and notebooks to a compact laptop or tablet.
It is a versatile accessory that effortlessly complements any outfit. For a sleek and sophisticated look, pair it with a chic little black dress. This combination creates a monochromatic aesthetic, highlighting the bag's plush design and adding a touch of elegance to your overall look. To achieve a laid-back yet stylish look, combine it with a pair of distressed jeans and an oversized sweater, adding a hint of opulence.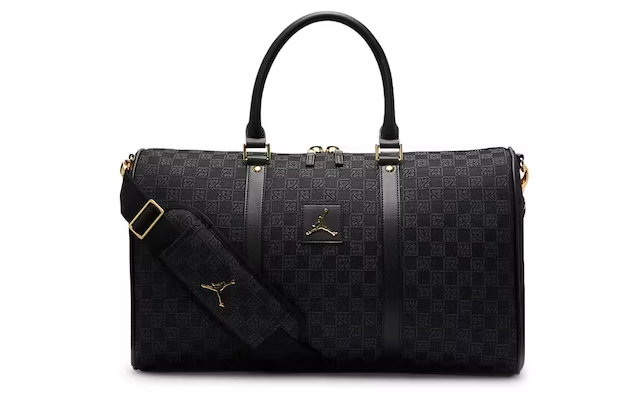 Jordan Monogram Duffle Bag Black
The Jordan Monogram Duffle Bag in black is a top pick for athletic students or anyone seeking additional storage capacity. This spacious duffle bag effortlessly combines style and functionality. Featuring the iconic Jordan monogram, it is a must-have for any fashion-forward individual. With its generous size, it offers ample room for all your gym essentials or even additional books. Stay organized and on-trend with this versatile accessory. The sturdy construction of this item guarantees its durability, making it a reliable choice that will withstand the demands of the entire school year.
The bag's athletic charm will add a touch of flair to your outfit. For a stylish and sporty look, pair it with joggers and a varsity jacket. For a chic and polished ensemble, pair it with sleek slim-fit chinos and a classic white button-down shirt.
Jordan Monogram Backpack Chambray
The Jordan Monogram Backpack in Chambray is a must-have accessory crafted with the active student in mind. This stylish backpack is designed with multiple compartments, including a convenient laptop sleeve, making it the perfect blend of functionality and fashion-forward design. The light blue chambray fabric is a must-have for a casual and trendy look for any school setting.
This bag is a perfect addition to your laid-back school day ensemble, effortlessly complementing casual, earthy tones. For a weekend adventure, opt for a chic look featuring a pair of trendy shorts and a playful graphic tee.
When it comes to selecting the ideal back-to-school bag, it's not just a simple shopping task—it's a delightful journey of self-expression, functionality, and style. Whether you gravitate towards the timeless elegance of Marc Jacobs, the sporty vibes of Jordan, or the luxurious feel of Coach, a well-chosen bag can serve as a stylish and confident companion throughout the academic year.
These absolutely gorgeous bags can now be found at StockX, providing an effortless solution for finding the ideal match to suit your unique personality and specific requirements. StockX, the ultimate destination for fashion enthusiasts, boasts an extensive range of options that are sure to captivate your discerning taste. With their unparalleled selection, you can rest assured that you'll find the perfect bag that aligns with your distinctive style.
Why wait any longer? Discover the exciting realm of back-to-school shopping at StockX, where you can embark on a stylish journey to embrace the beginning of a new academic chapter. Find a bag that perfectly embodies your unique personality and celebrates your individuality.