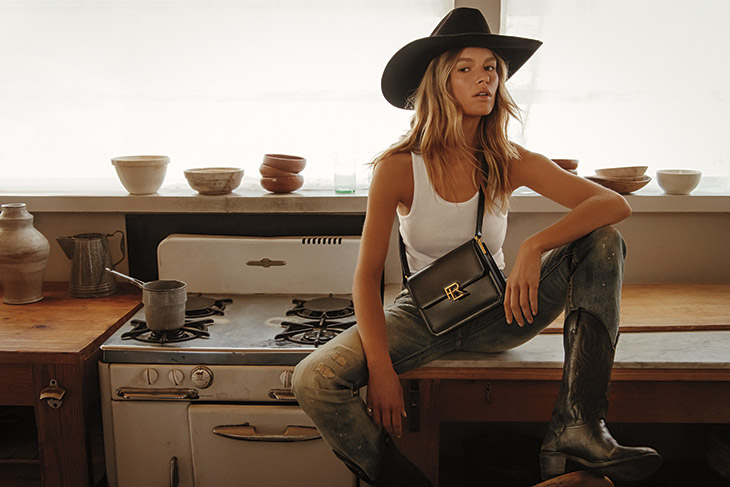 Iconic fashion house Ralph Lauren has unveiled their newest icon: The RL 888 handbag. The fresh collection offers more than just luxury – it presents a unique style signature and unparalleled craftsmanship, which is synonymous with Ralph Lauren's premier label.
The campaign for The RL 888 is an exploration of contrasts, which has always been a distinctive feature of the brand. By setting a modern and sleek handbag against a rugged and aged backdrop, the brand emphasizes the timeless beauty of their product. Ralph Lauren, the company's Chief Creative Officer, shares his inspiration: "I am inspired by the beauty of the natural world – a land of contradictions where sky and rugged terrain convene. It is the perfect environment to express the unchanging beauty of The RL 888 and the independent spirit and personal style of the woman that writes her own story wherever she lives. She is bold and romantic, modern yet timeless. Like the bag she carries – The RL 888"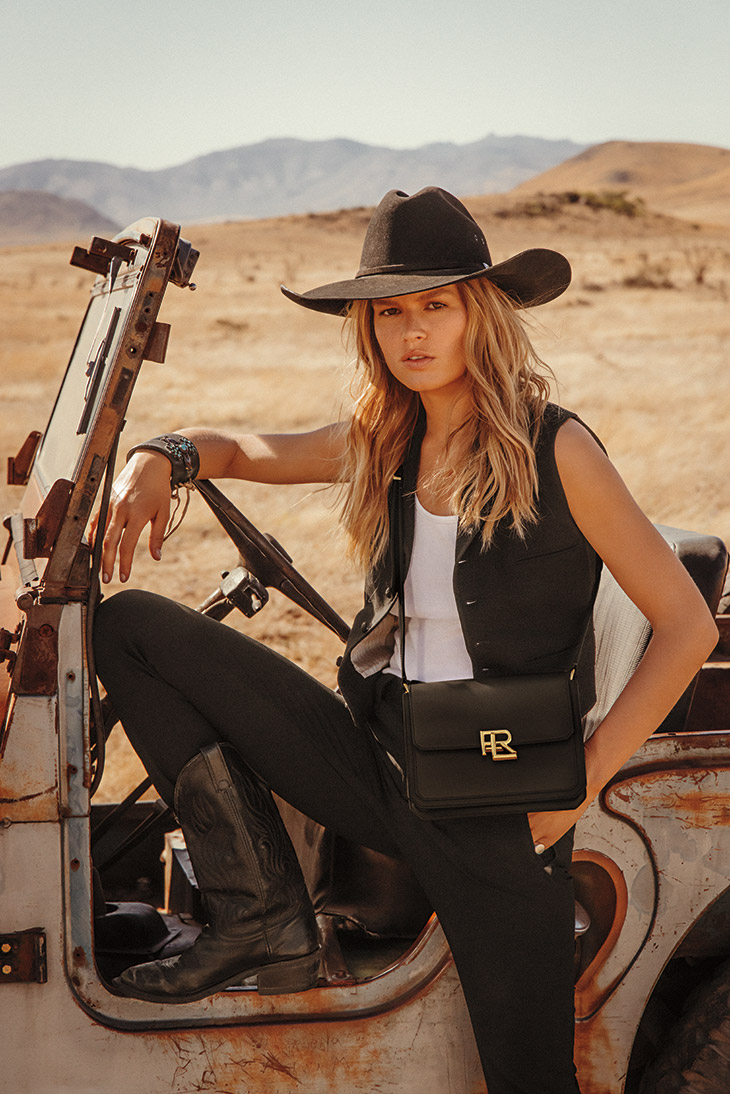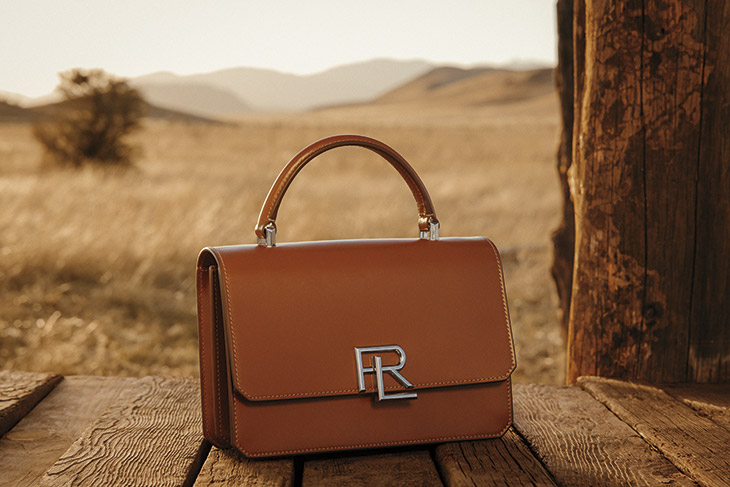 Supermodels Anna Ewers and Fei Fei Sun breathe life into this narrative. They portray the deep bond between a woman and her handbag, a bond represented through poignant imagery and an evocative film, "Outside of Time", directed by Diana Kunst and cinematographed by Robert Elswit. Set amidst golden fields and rustic scenes, the protagonists, adorned in minimalist fashion, express their individuality, accentuated by The RL 888.
The RL 888 collection, meticulously crafted by artisans in Florence, Italy, comprises various models, including a crossbody, top handle, and mini crossbody chain. The design, inspired by the iconic structures of New York City, is available in a range of luxurious materials and fabrics. The closure, a sophisticated push lock, adorns the handbag and perfectly encapsulates the blend of luxury and functionality.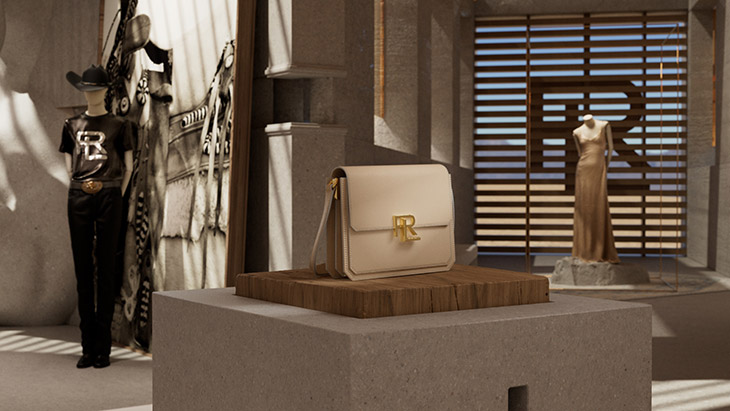 A highlight of this launch is "The 888 House", a digital innovation enabling consumers to experience the world of Ralph Lauren right from the comforts of their homes. Positioned in a virtual desert, this digital marvel – resembling the brand's logo – marries reality with fantasy. Leveraging CGI technology, The 888 House provides a detailed and interactive shopping journey. Every facet of this virtual space mirrors the intricate craftsmanship of the tangible products, highlighting Ralph Lauren's commitment to excellence.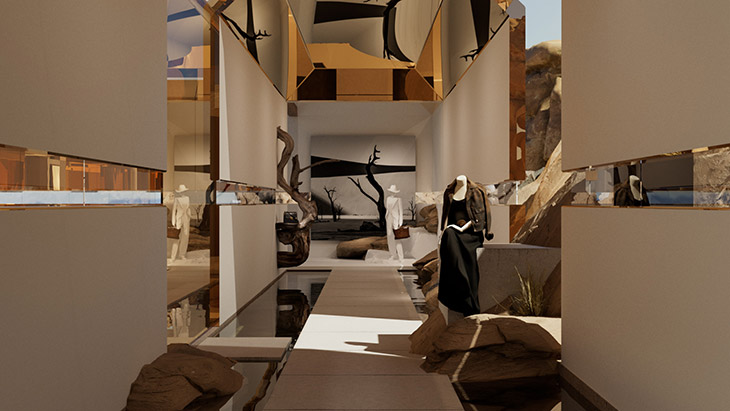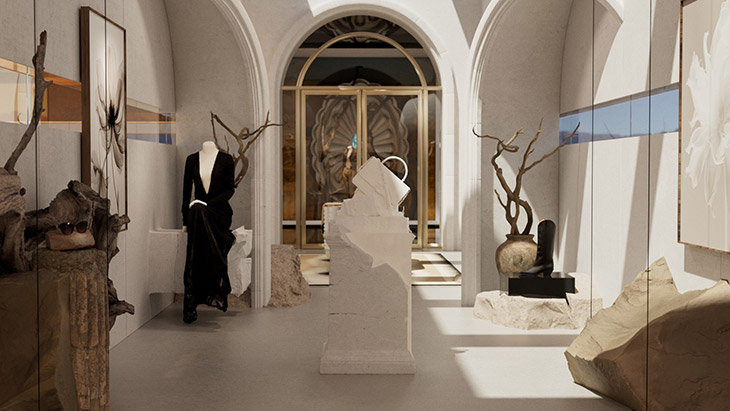 The campaign is just a glimpse into Ralph Lauren's forward-thinking strategy, as the brand delves deeper into the digital realm. They are keen on embracing the potential of Web3 and the blend of digital with physical, aptly termed 'phygital', in retail environments. As Ralph Lauren continues its journey, the RL 888 campaign and the virtual "888 House" showcase the brand's seamless union of traditional craftsmanship with cutting-edge technology, paving the way for the future of luxury retail.