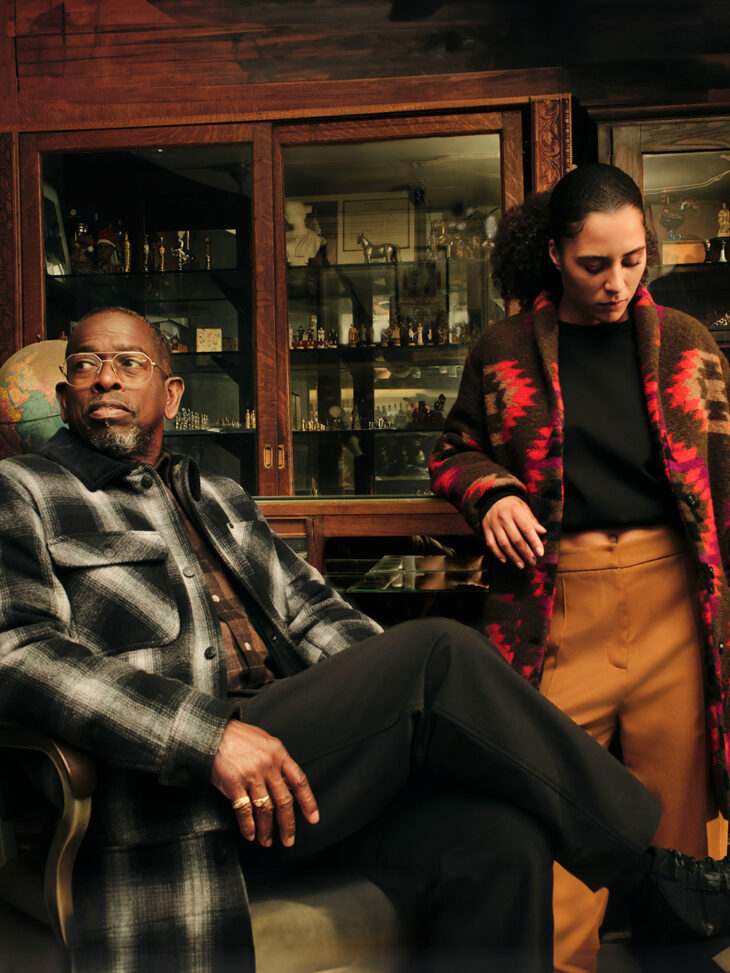 Woolrich, the pioneer of American outdoor fashion, has shaped its Fall Winter 2023 collection shoot into "Origin Stories", underscoring the brand's ageless legacy intertwined with the sentiment American culture.
Campaign beautifully nods to the elements that have become integral to America's tapestry. Fashion stylist Julie Ragolia, ensures each piece harmonizes contemporary flair with Woolrich's emblematic identity.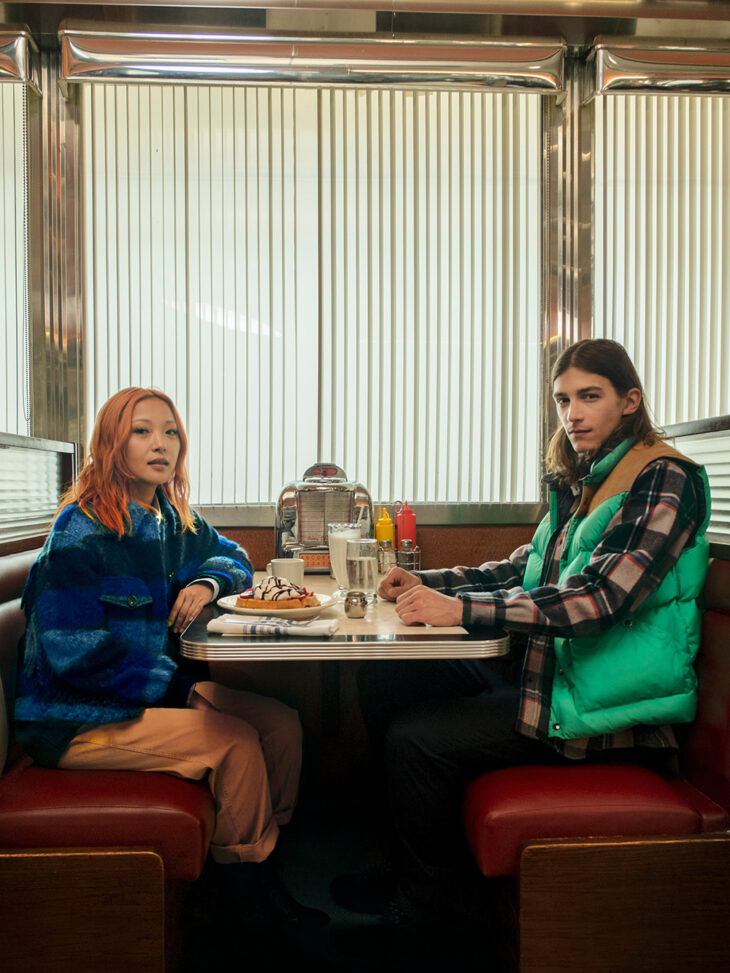 Central to this tale is the game of Checkers. A time-honored tradition stemming from the 19th century, the game encapsulates shared moments across generations. Whether it's memories forged around bonfires or amidst the lively ambiance of city bars, checkers remains a testament to unity and tradition. For the shoot, Woolrich spotlights Robert Mackey, the renowned Z Man, and Brenn Lorenzo, juxtaposing the game's longstanding presence with the brand's Winter collection.
RELATED: Fall Winter 2023 Campaigns
The Woolrich story further unfolds with a nod to the quintessential American Diner. An embodiment of early railway cars' nostalgia, diners have consistently been emblematic of a melding between transportation and gastronomy. Talents Pierce Abernathy and Daisy Pyo seamlessly weave the diner's chronicles into this Woolrich story.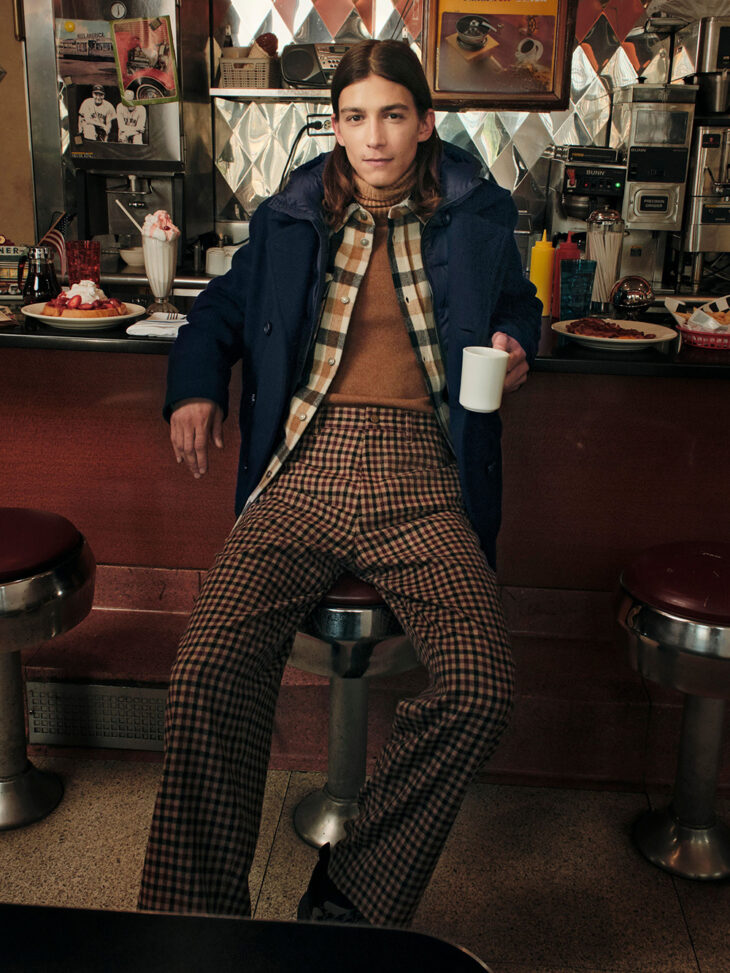 Director and photographer Hunter Lyon's lens captures Woolrich's profound American roots for the Fall Winter 2023 season. Through Lyon's vision, the campaign is marrying Woolrich's deep-rooted ethos with the ever-evolving American landscape. Paying homage to Woolrich's revered roots.
Discover more of the Woolrich fall winter 2023 shoot in our gallery:
SHOP WOOLRICH