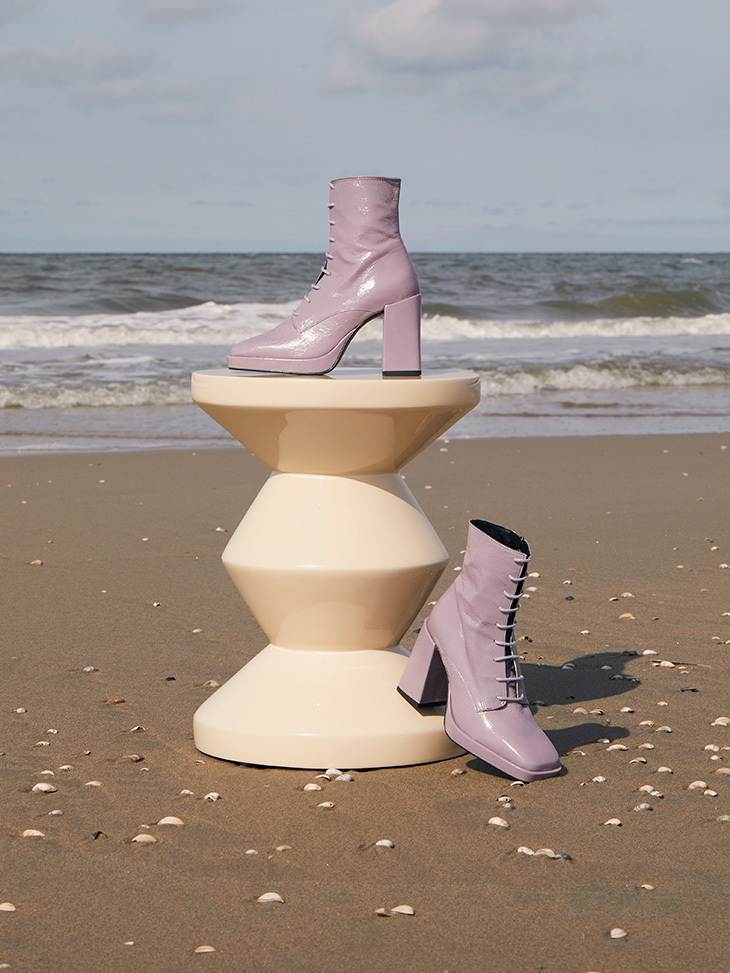 No longer confined solely to producing traditional footwear, the shoe industry has embarked on a thrust toward limitless inventiveness and evolution. Design advancements, new materials, eco-friendly solutions and cutting-edge customer interaction are some of the major factors contributing to the evolution of this field.
In this article, we will analyze the transformation of this industry by taking a look at pivotal trends shaping production, purchasing, and perception processes.
Sustainability in footwear manufacturing
An ever-widening audience is embracing the trend of going vegan with their footwear choices.
Pressured by consumers' desire for ecologically conscious practices, companies in the footwear industry are increasingly embracing environmentally favorable behaviors. Sustainable materials such as recycled PET, organic cotton, and ethically sourced leather enjoy increased popularity.
Gaining ground are also moral considerations regarding the manufacturing process.
An increasing number of companies are now making efforts to obtain approvals like Fair Trade and B Corp while promoting equal payment and employee well-being inside the factory setting.
The same goes for efforts towards reducing waste proliferating across industries – either by means of recycling or manufacturing enduring articles that challenge disposable attire's status quo.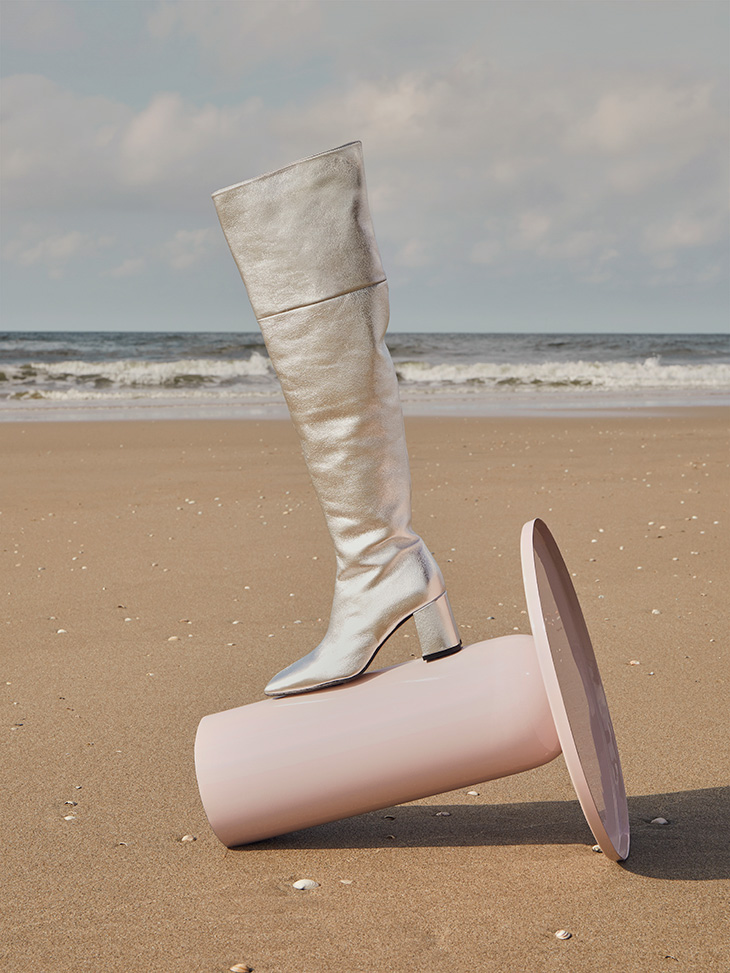 Technological advancements
By optimizing resources and eliminating unnecessary steps, modern equipment now allows the maximization of production capacity while also ensuring prompt delivery times.
Leveraging cutting-edge techniques, these advanced tools artfully augment human design acumen, successfully molding preferences around superior levels of comfort & rigor.
In addition to streamlining manufacturing processes, tools such as 3D printing bring tailored products within reach. Shoes can now easily conform to a myriad of different foot structures and movement patterns.
Augmented Reality
The rise of AR is having extensive implications for the textile industry, including the footwear sector. Designers can now gain very specific and helpful pre-production insights thanks to AR tech's capacity to generate situational simulations that mimic real-world usage conditions. This allows them to validate ideas before test production starts and reduce the amount of revisions or guesswork.
This means that AR allows footwear producers to save both time and resources while identifying and fixing design flaw issues early on. However, the benefits that AR brings to the footwear industry don't end here. This technology can also be used for employee training purposes. This streamlines the assimilation of workers by allowing them to quickly conquer steep learning curves. Finally, AR can simplify and enhance customers' shopping experiences. Empowered by cutting-edge AR technology, virtual try-ons bring a revolutionary twist to e-commerce, providing shoppers with unprecedented confidence in their purchases.
3D Print
3D printing is another modern technology that is greatly impacting shoemaking and the footwear industry in general. By leveraging this solution, companies can now produce prototypes faster and more efficiently than ever before. However, the benefits of this technology extend beyond prototype creation. It also aids the manufacturing process and reinforces shoemakers' automation capabilities.
Customers, in turn, can now benefit from more personalized shoe designs and even one-of-a-kind items. Overall, 3D printing is proving to be a game changer for footwear producers. It helps them to be more productive and cost-effective while also allowing them to provide consumers with individualized products.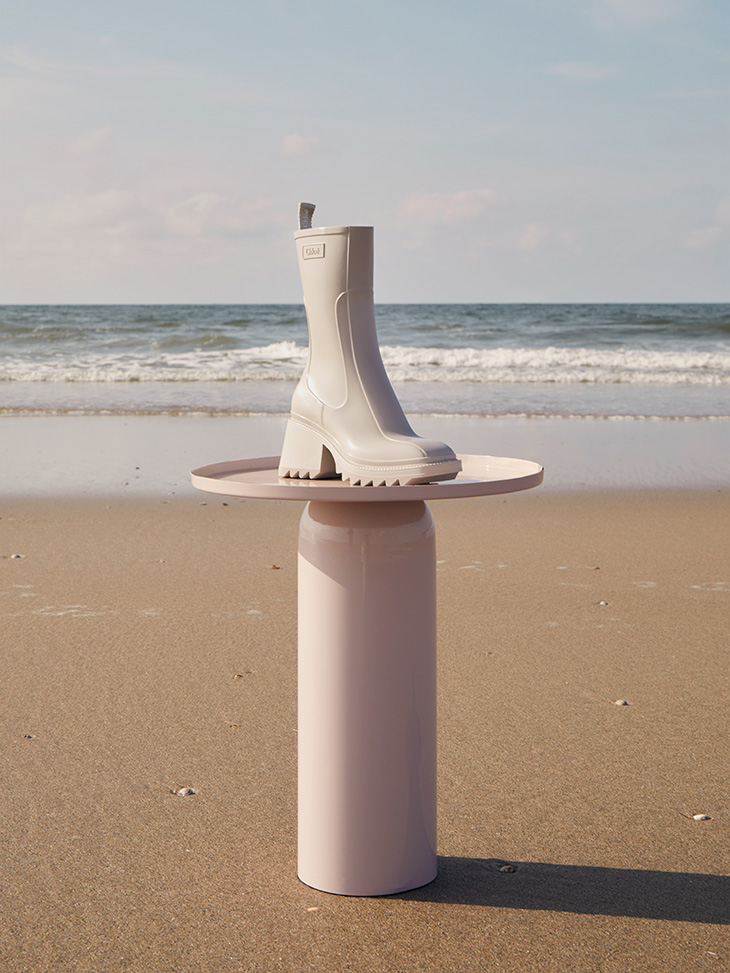 Apparel Footwear Manufacturing
New trends can also be observed in the area of apparel footwear manufacturing.
In sync with prevailing fashion standards, footwear designs follow seasonal apparel trends. Athleisure's increasing popularity has motivated people to seek athletic apparel beyond exercise, including daily life settings.
Fashion powerhouses, once isolated in haute couture, now often encroach on the universe of sporty kicks. Along these lines, the conventional walls dividing categories such as athletic footwear or relaxed-style sneakers lose meaning, causing a change toward making all forms of shoes with similar consideration put into each category's creation.
Direct-to-Consumer Models
Revolutionizing consumer choice, the DTC model paves the pathway towards innovative shopping experiences – helping businesses adapt rapidly to evolving market demands while cementing connections between brands/producers & loyal customers.
Being able to make contact straightaway with end clients, without going through conventional retail marketplaces, has several advantages.
These include increased control over the brand image, streamlined feedback processes, and, perhaps most significantly, enhanced opportunities for tailored content and targeted messaging.
From the selection of hues to tailored fabrics, personal touches make each item feel singularly yours.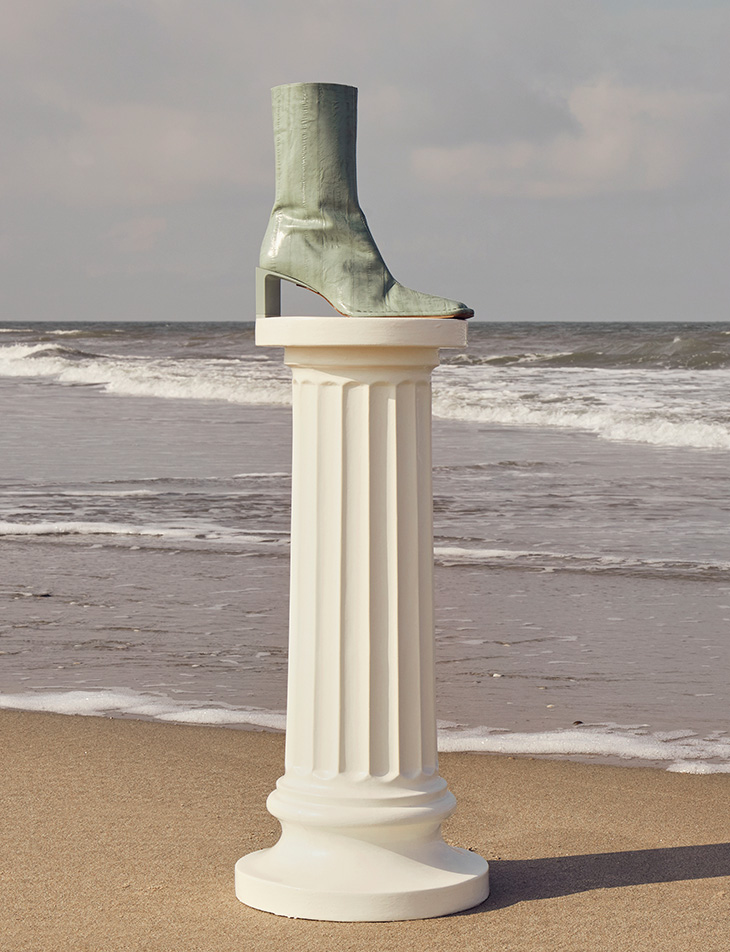 Conclusion
Footwear production is evolving fast due to a number of trends, such as sustainability, technological advancements, apparel trends, and direct-to-consumer models.
These emerging patterns aren't simply influencing but rather shaping the industry, as well as laying the foundation for companies to deliver solutions that are increasingly tailored to customer needs.
Those directly or indirectly involved in the footwear sector cannot afford to ignore or disregard forthcoming developments adjacent to styles, materials innovations, or technological advancements if they want their brands and businesses to thrive.
Staying abreast of these new trends and incorporating them into planning, testing, and production processes can be key to both short-term and long-term success.
All images above captured by Fashion Photographer Julie Vielvoije for DSCENE Magazine – see more.