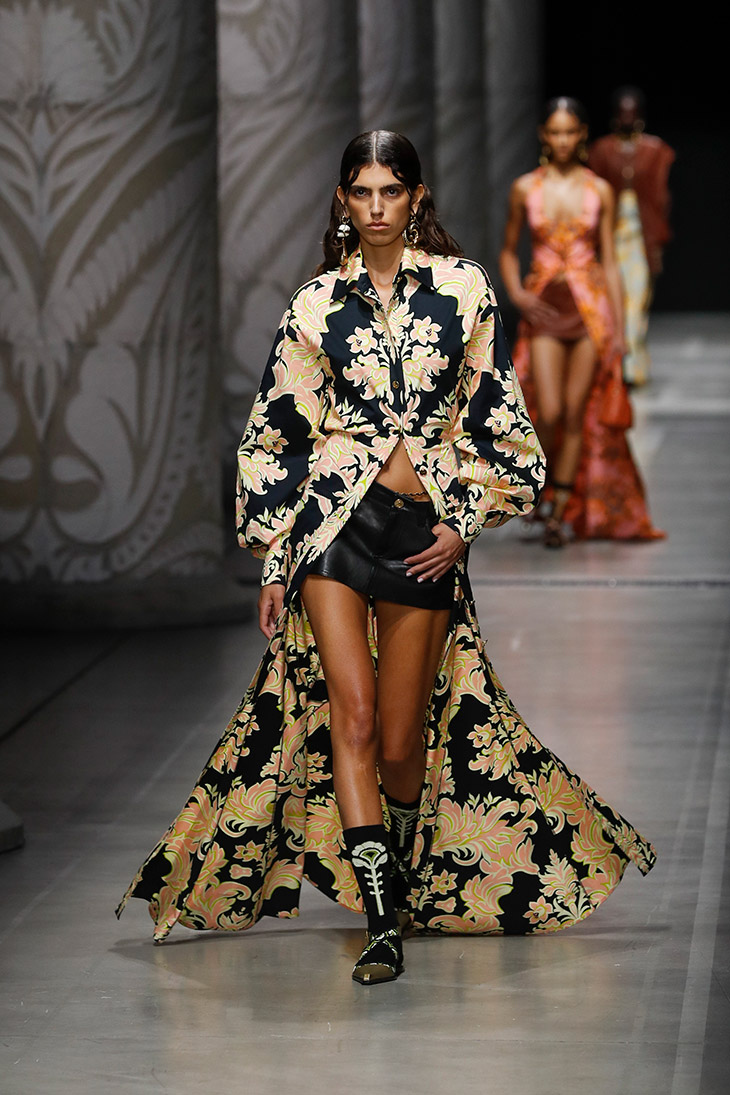 Italian fashion house Etro unveiled their Spring Summer 2024 Collection under the guidance of Creative Director Marco de Vincenzo with an enigmatic and captivating title – "Nowhere", on September 20th, during the ongoing Milan Fashion Week. Nowhere, a realm that defies geographical coordinates, an existence forged by boundless imagination. Within this realm, one might find columns reminiscent of ancient temples, not nestled within dense forests, but boldly emerging in the heart of a bustling city. It's as if remnants of a curious civilization have suddenly reawakened from their slumber.
SPRING SUMMER 2024 COLLECTIONS
"Nowhere" embodies the essence of the intangible, where all rules are overturned, rationality is defied, and logical sequences lose their grip. In the world of fashion, "Nowhere" serves as a metaphor, a domain where creative expression knows no bounds, for here, the combinations of elements are limitless. Brocades blend seamlessly with Western-style jackets, tie patterns dance alongside stripes, and denim mingles with terry cloth. It's a stylistic non-place, syncretic and full of life.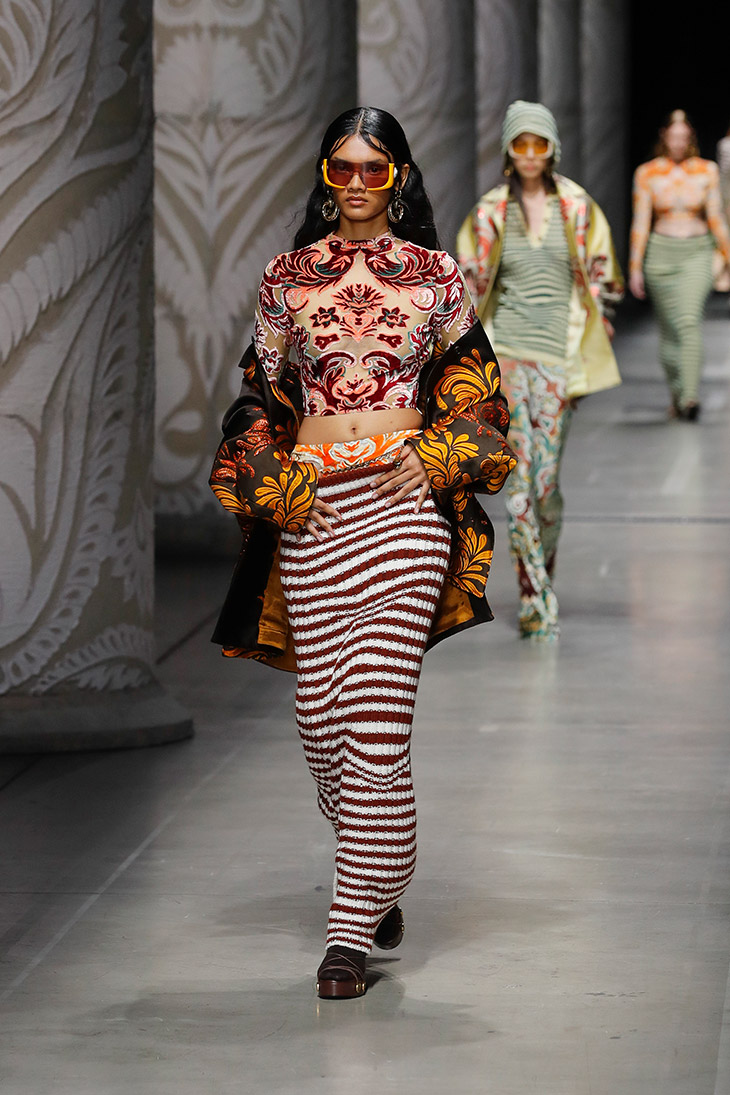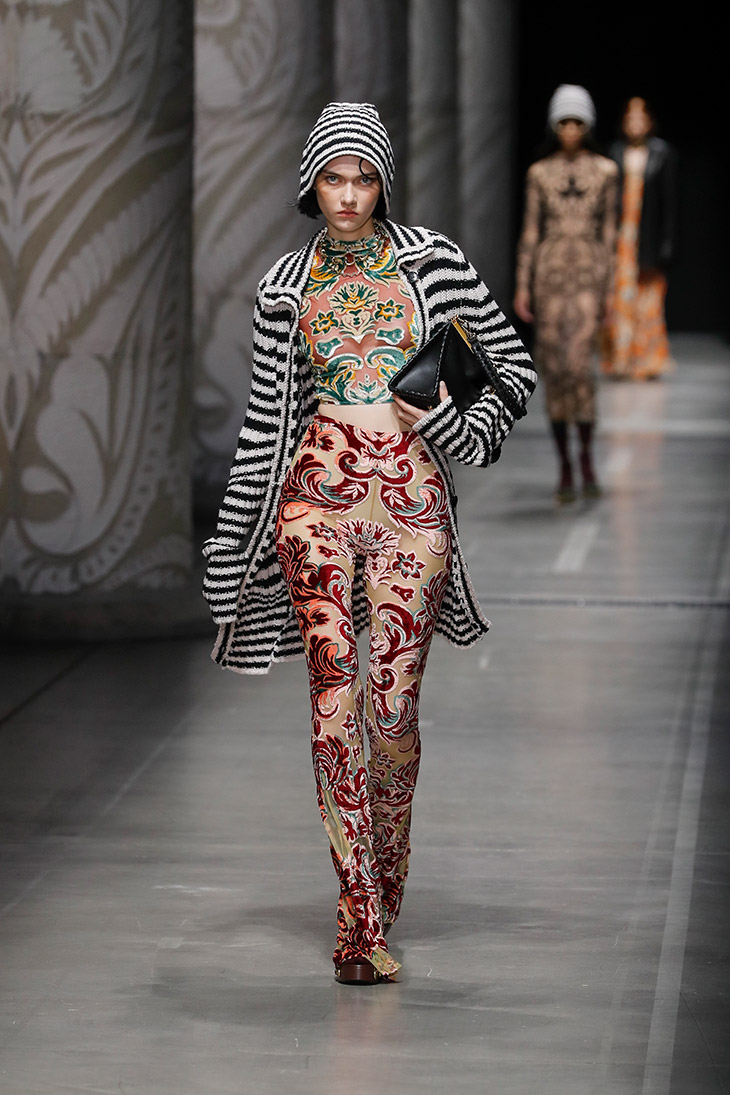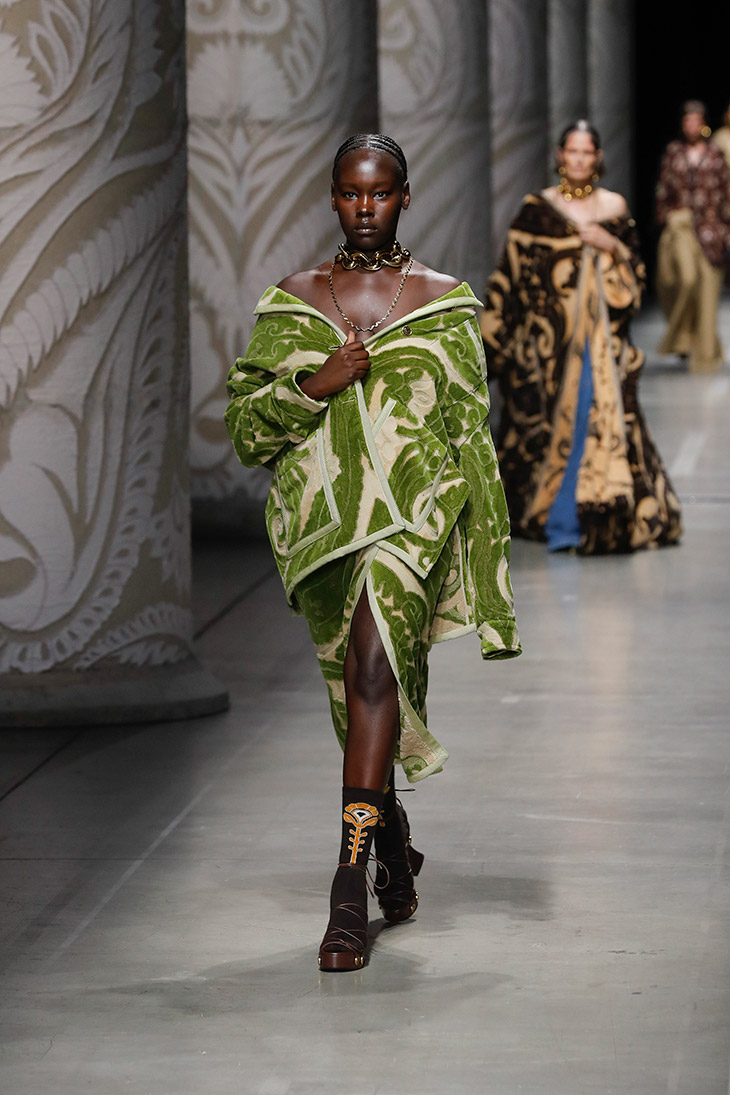 Texan boot tips flirt with fabric braids, while broad, structured shirts intersect with designs reminiscent of some mysterious island. Stripes, bold and dynamic, join forces with voluptuous scrolls. Throughout this creative journey, there's an undeniable lightness and a touch of enlightened impulsivity that guides the way.
The  Etro Spring Summer 2024 collection flourishes with a profusion of motifs and echoes, all ensconced within silhouettes that exude absolute and unrelenting precision. These silhouettes, whether straight and vertical or flowing with a mermaid-like grace, open into godet-inspired forms. They are long, tactile, and cling to the wearer, with jackets and bombers offering protective and voluminous embraces.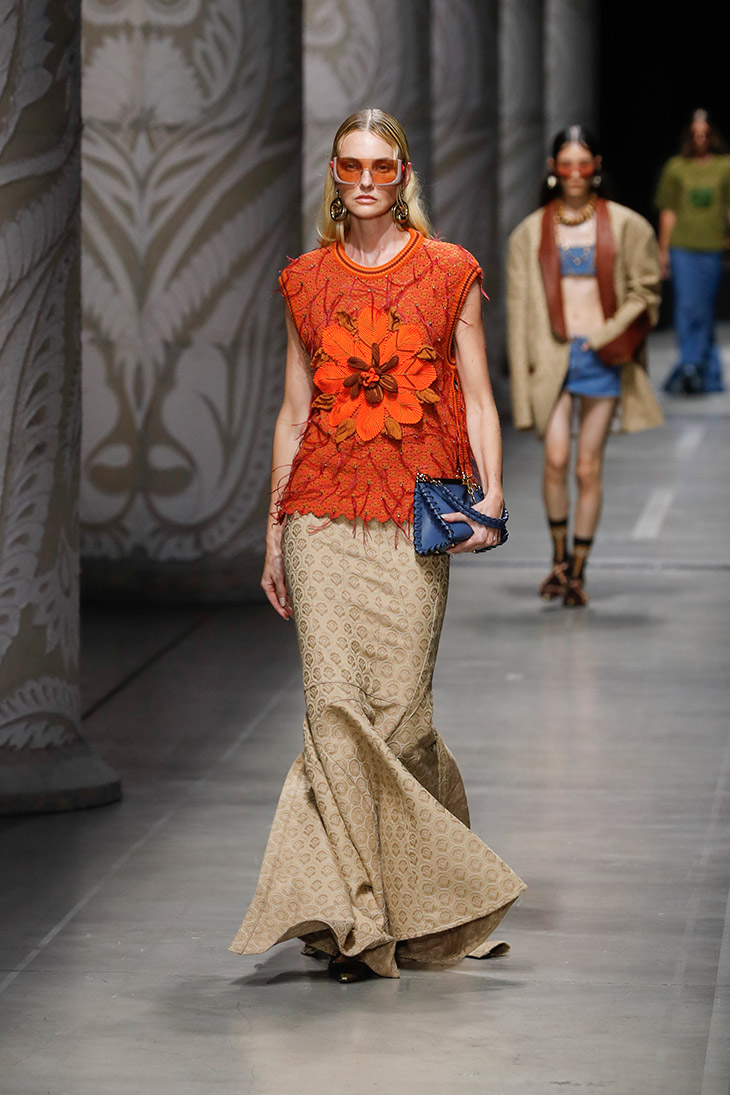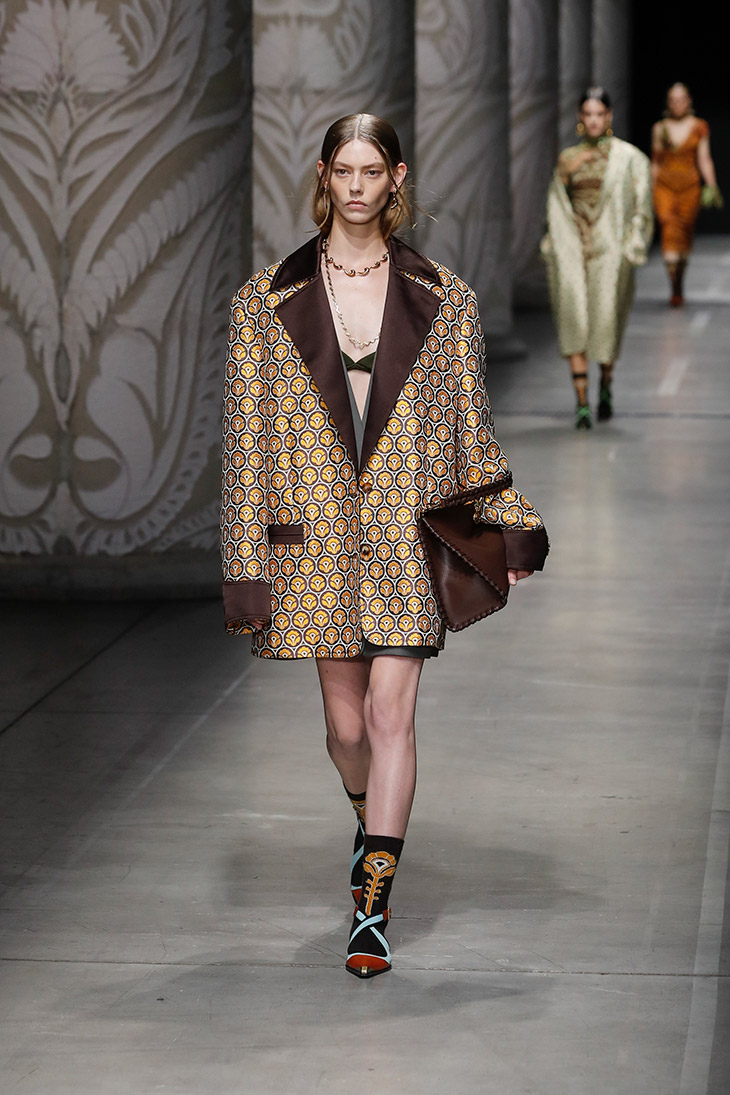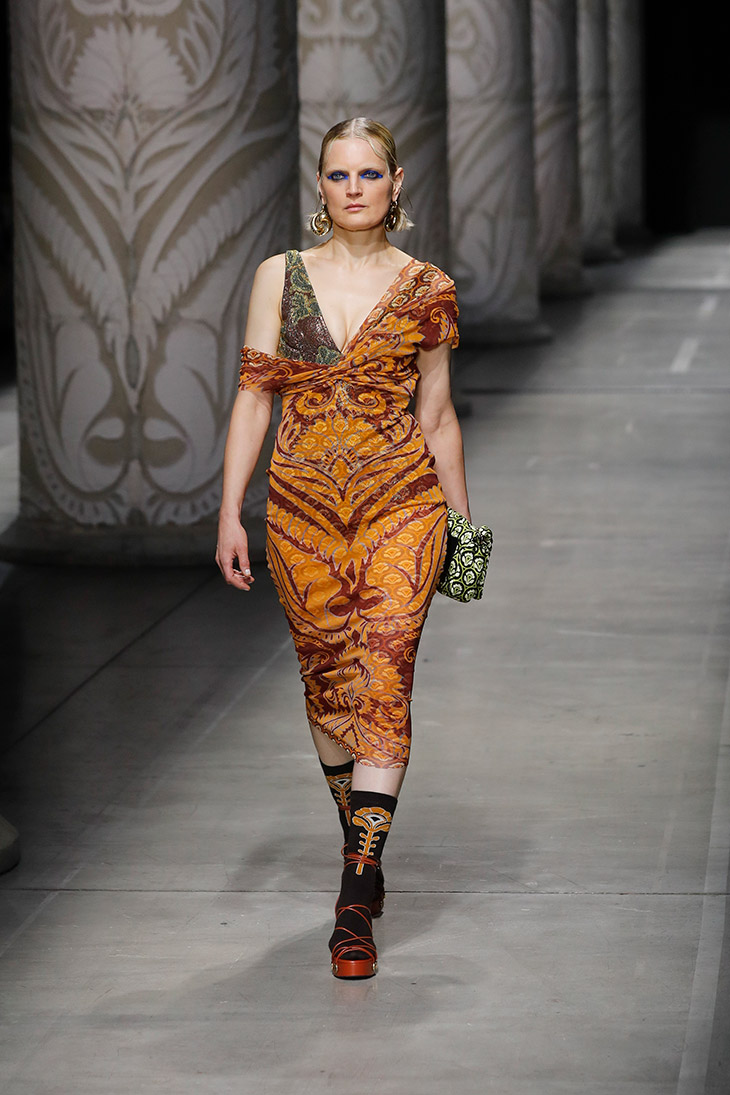 As the ultimate seal to this fantastical world, an ancient Mycenaean symbol takes center stage – the octopus. A sign of rebirth, a harbinger of good fortune. And, dangling from the earlobes, a goddess shrouded in a blindfold takes the form of an earring. It's as if to whisper, "Dare, and you shall be rewarded." This sentiment mirrors the daily act of dressing, encouraging playfulness over deliberation, relying solely on instinct and the boundless realms of imagination.