Luxury house of Gucci unveils its Fall Winter 2023 campaign featuring supermodel Vittoria Ceretti, joined by Aboubakar Konte, and Brando Erba, captured by fashion photographer David Sims. The campaign heralds the return of iconic silhouettes and accessories from the house's illustrious history.
An homage to the confluence of times past and present, the Gucci Fall Winter 2023 campaign embodies a vibrant conversation between the epochs that have defined the Gucci ethos. From the sensual glamour of the 90s to the opulent hues dominating the 2010s, the line-up is a kaleidoscopic reflection of Gucci's resplendent journey through the decades, set against the emblematic green backdrop that reminisced the Fall Winter women's fashion show held in February.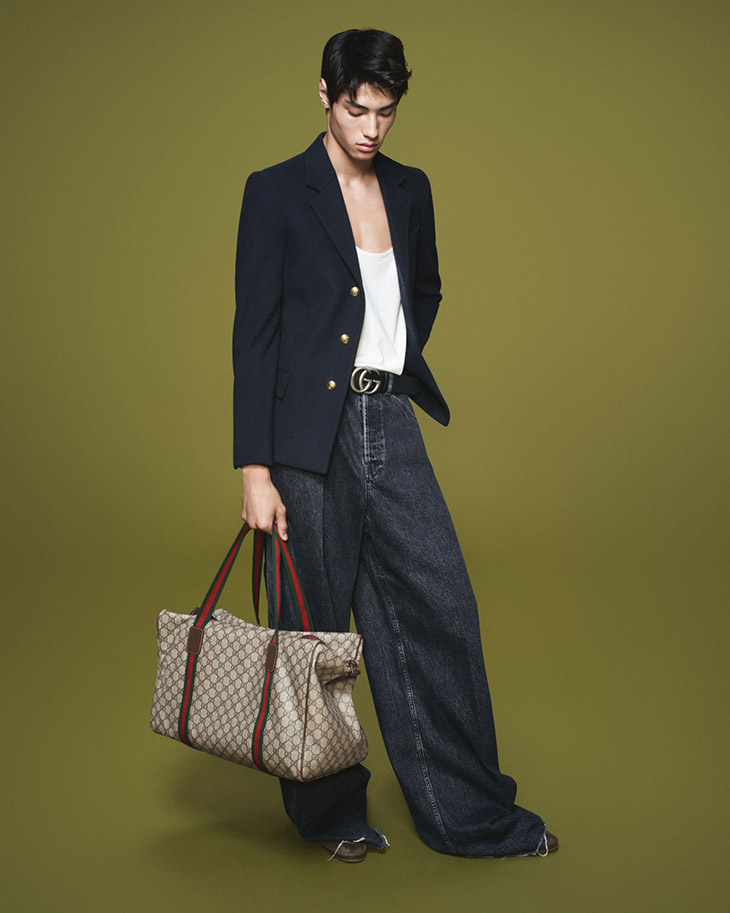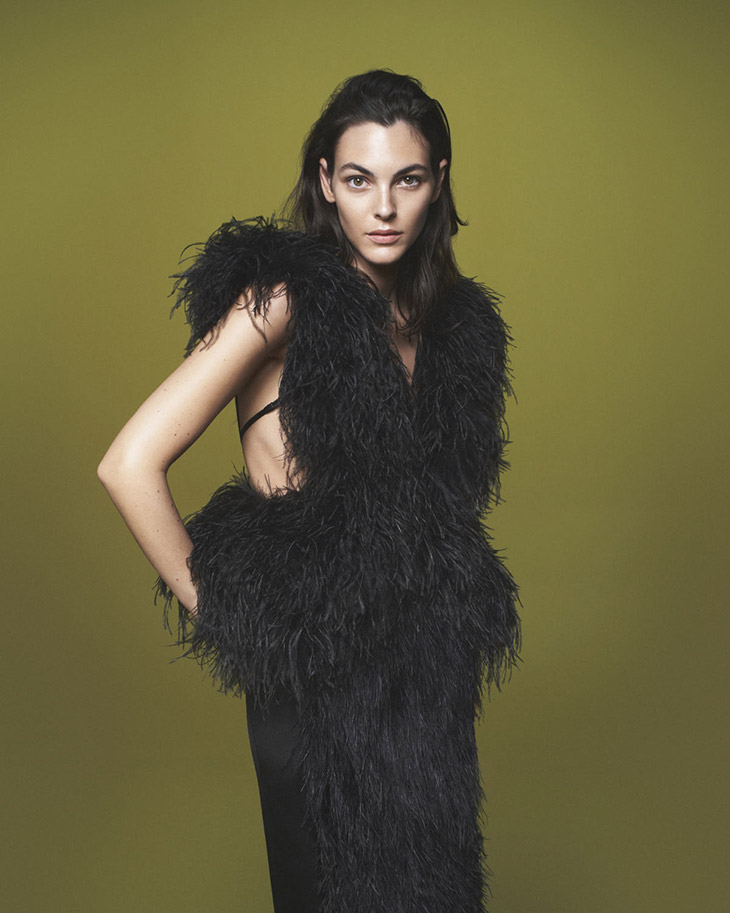 One of the crown jewels of this voyage through time is the resurgent Gucci Horsebit Chain bag. A symbol of exquisite craftsmanship, this archival masterpiece returns with a modern flair, offering versatile styles that seamlessly blend with the modern fashion landscape. This iconic accessory, conceived initially by Aldo Gucci in 1953, finds its reincarnation in the skilled hands of the modern Gucci artisans, reverberating the eternal beauty of the house's heritage in today's fashion narrative.
The looks resurrect the sensuous and glamorous lexicon of Gucci's past, reinventing it through a vibrant color palette and dynamic silhouettes. Oversized wool and leather suits resonate with a bold spirit, while the delicate interplay of sheer fabrics and embellished lace offer a tantalizing glimpse into the brand's evolution. Jewelry takes a front seat, cascading dramatically, and adding a touch of flamboyance that sets a resounding tone of extravagance.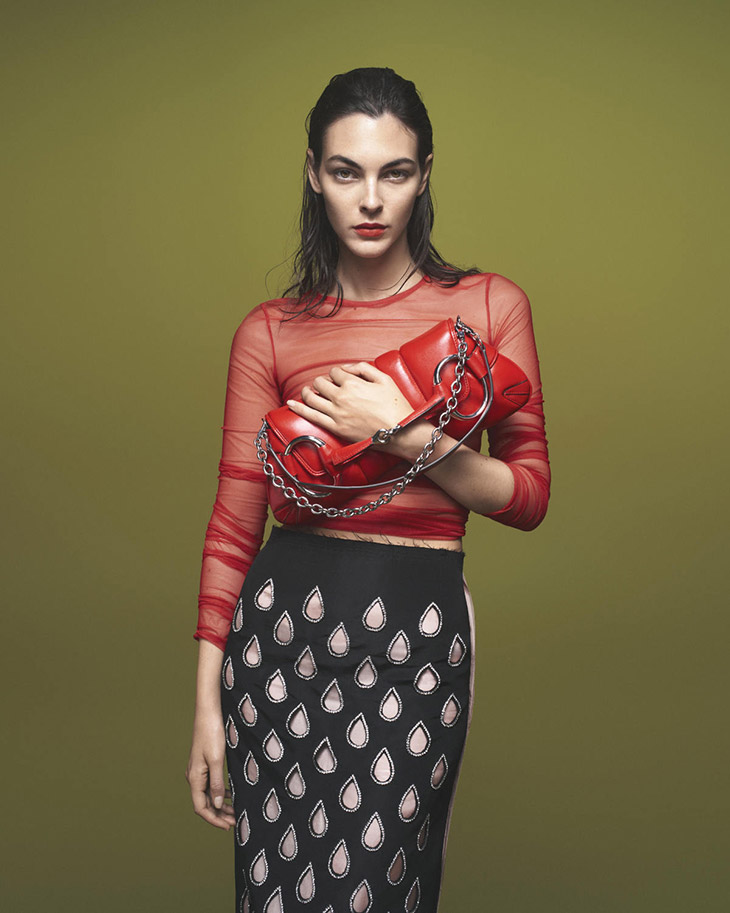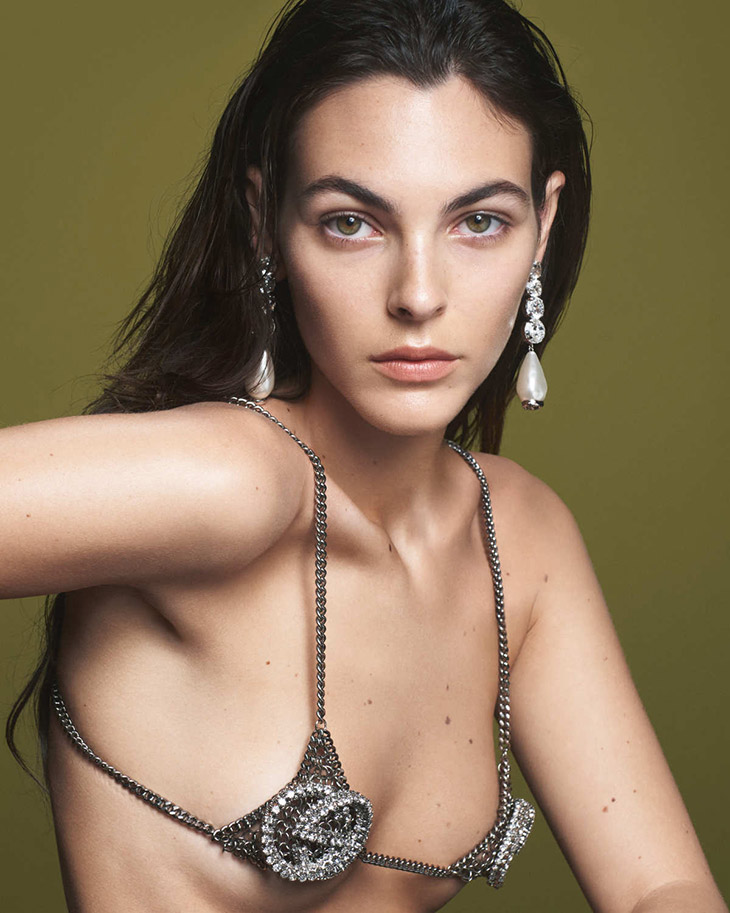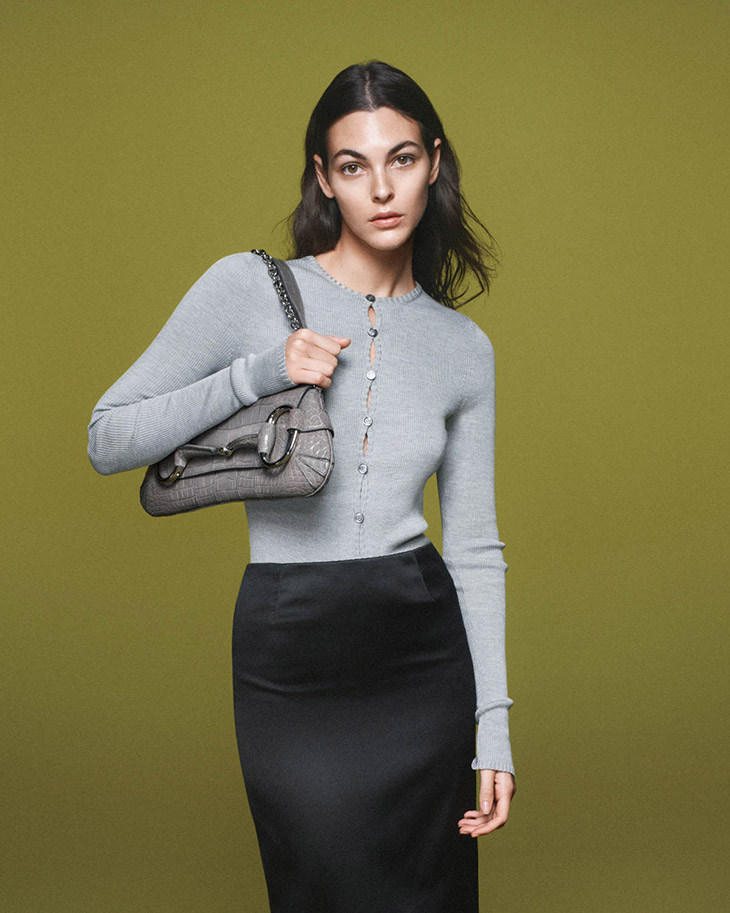 Further amplifying the sensory experience are tactile oversized knits, brushed mohair, and looped yarns, complemented by vibrant shearling or faux fur coats and lapels. The eveningwear conjures romantic silhouettes, echoing the very heartbeat of the house of Gucci, from heart-shaped embellishments to plume-embroidered dresses that embody the effervescent spirit of the brand.
An exhilarating glimpse into Gucci's sartorial future, the Fall Winter 2023 collection is a bold testimony to the unyielding creativity that courses through the veins of the house, promising a future where heritage and innovation collide in a spectacular fashion spectacle.