In an era marked by continuous change, the MIISTA Fall Winter 2023 collection titled "Transformiistas," offers a unique vantage point to examine our own evolving narratives. Crafted under the creative guidance of Laura Villasenin, this collection not only captures the essence of transformation in the world around us but also delves deeply into the metamorphic experiences within our own lives.
Taking cues from the captivating work of photographer Madalena Schwartz, the collection offers a rich visual narrative that navigates the changing facets of identity. Schwartz's photographs, centered around the subcultures and countercultures of 1960s São Paulo, particularly the LGBTQ+ and drag scenes, serve as a formidable muse for MIISTA's AW23 offering.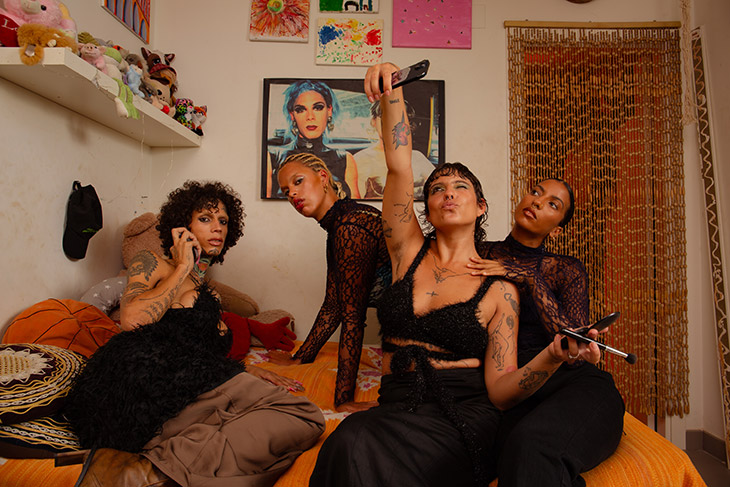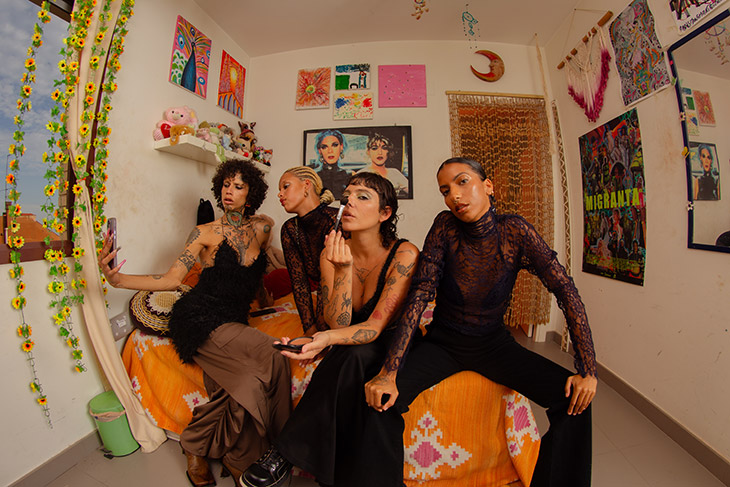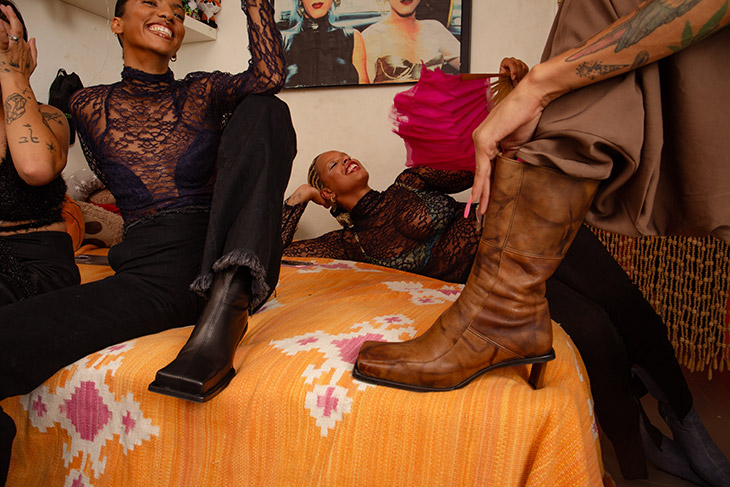 Each piece in the collection stands as a testament to the fluidity of form and the ever-changing nature of personal and societal constructs. Hand-painted degrade effects offer a smooth transition between colors, and swirling patterns manifest like magical elixirs in transformation. The clothing challenges the conventional, with tailored shirts featuring extended paneling, trousers, and tops adjusting with laces and straps, and silhouettes shifting unpredictably.
Drawing inspiration from underground glamour aesthetics, the collection leans heavily on lingerie and corsetry influences. Elastic binds the body, while merino lace drapes over it, further emphasizing the transformative theme. Notably, the Caetana dress stands out, blurring the lines between the body and its environment. Vibrant animal prints come alive on platformed footwear designed for the stage, resonating with the dynamic personas captured in Schwartz's photography.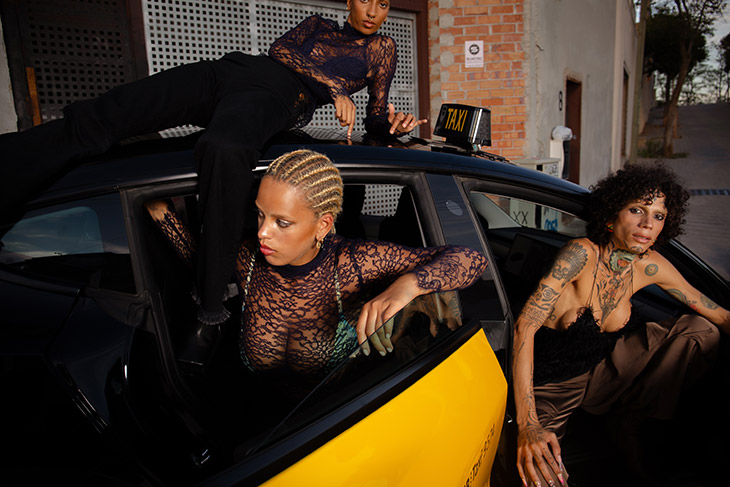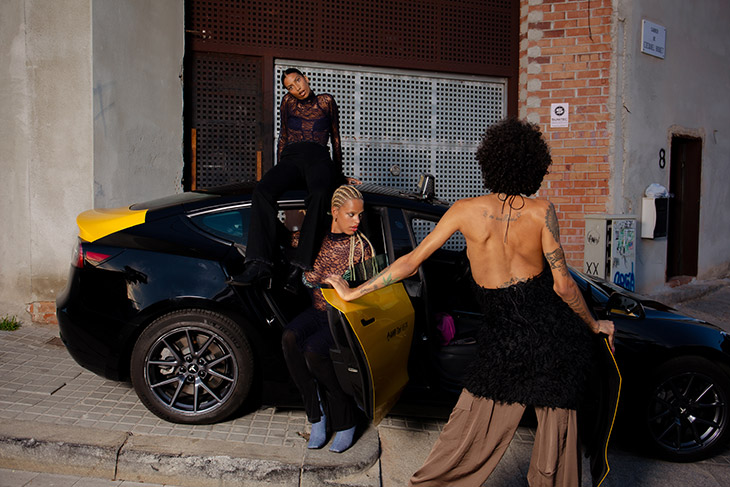 The transformation doesn't end with the collection itself. MIISTA has undergone a significant change, relocating its headquarters from Hackney, East London, to Galicia, Spain, for operational reasons post-Brexit. This shift has allowed the brand to stay closer to its crafting roots and maintain a shorter supply chain, demonstrating that transformation is not just a creative endeavor but a practical one.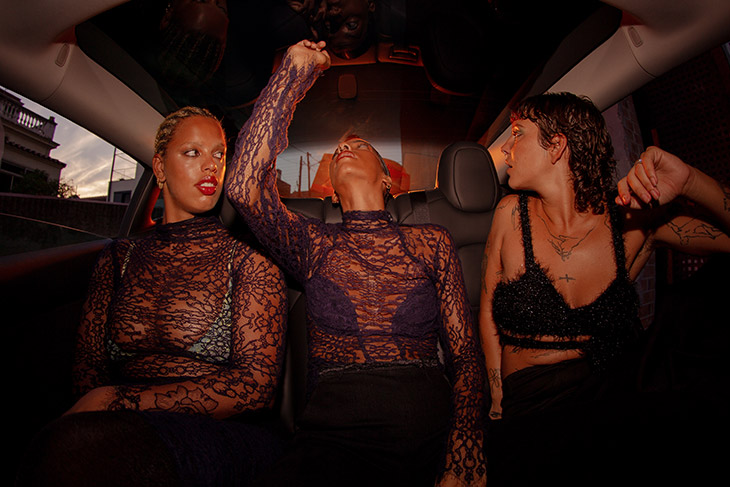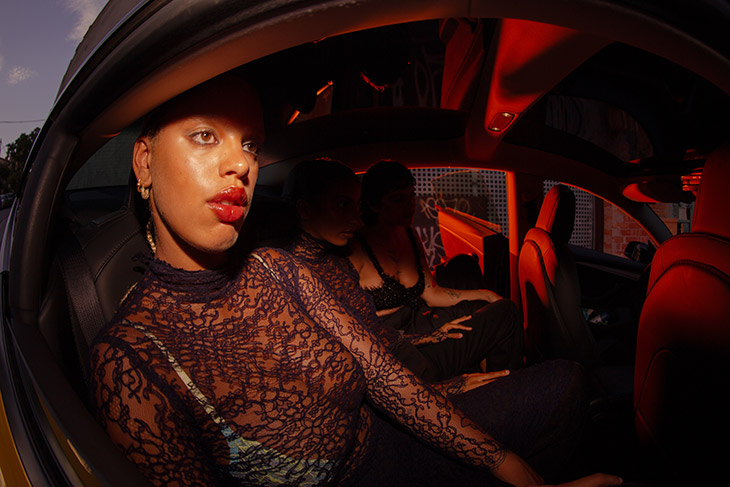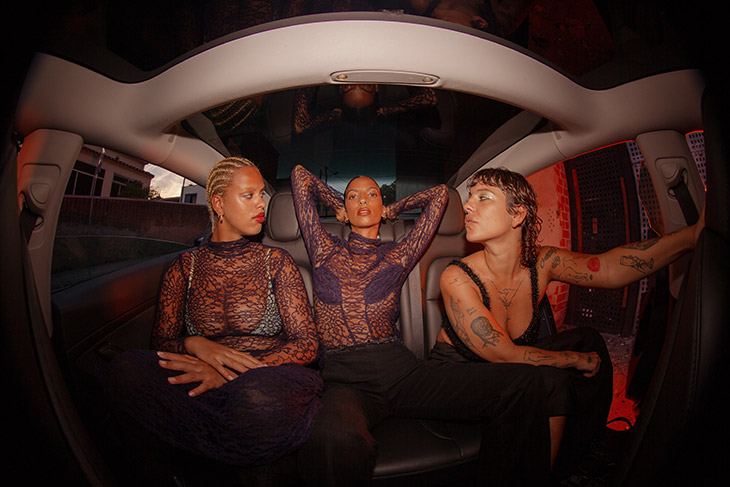 To celebrate the launch, MIISTA has partnered with Voodoo Club in Barcelona, a haven for the city's Black, POC, and LGBTQ+ communities. Captured by fashion photographer Fernanda Liberti, the campaign brings to life the essence of the collection – sometimes, when day turns to night, we transform. And it is in that transformative spirit, celebrating all facets of who we are, that the collection truly comes alive. Stars of the campaign are Voodoo Club's regulars Luna Freddie, Martina Liendo, Amanda Araujo, and Yasmin Amoura.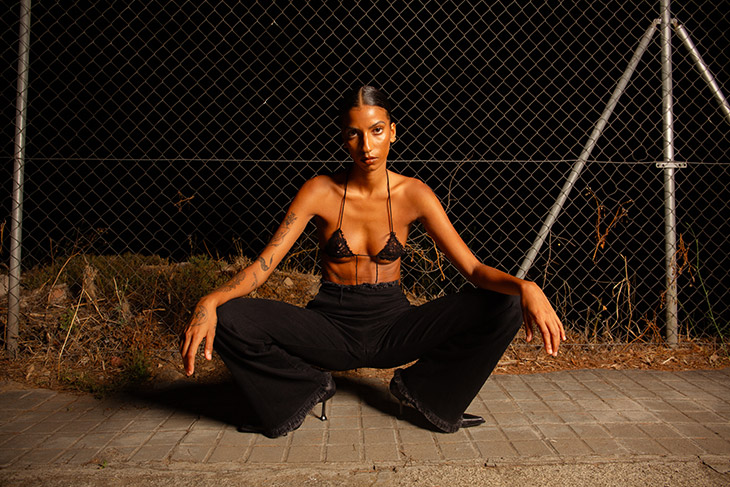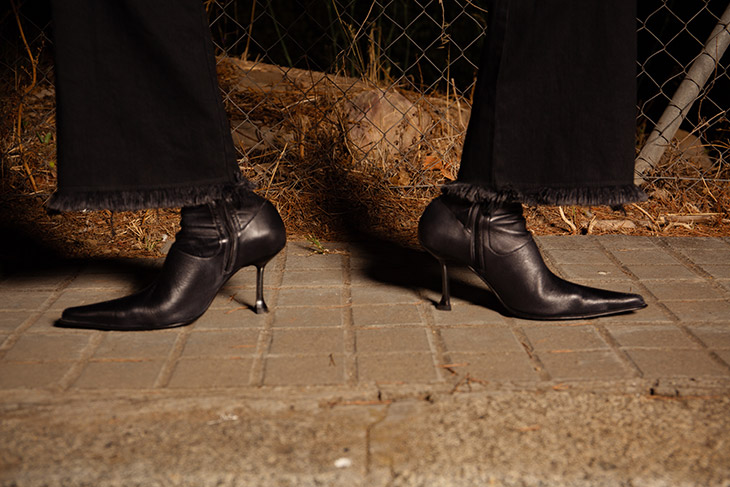 "Transformiistas" is a striking reflection on the transformative power of fashion and identity. It serves as a compelling narrative, not just about the clothes we wear but about the ever-changing, complex, and beautifully fluid nature of the world and the people who inhabit it.